If you want to leave your buzzing phones behind and connect with nature, staying in a forest or jungle is a very different experience. Here are the best forest resorts around the world, where you can marvel at the beautiful and wild backdrop whilst enjoying the ultimate escape vacation.
[rpi]
PACUARE LODGE, LIMÓN – COSTA RICA'S MOST INTIMATE NATURE EXPERIENCE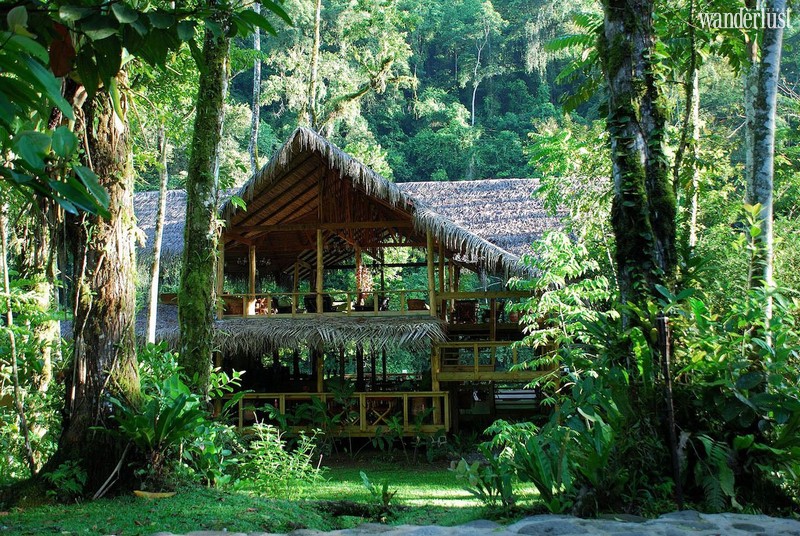 Situated on the banks of the Pacuare River – one of the world's most scenic, whitewater wonders, the Pacuare Lodge in Costa Rica is a once-in-a-lifetime rainforest experience for adventure-seeking travellers. With vibrant nature, all of the luxury suites, villas and bungalows were constructed with minimal impact on the environment. The centrepiece of the lodge is the two-story Nairi Awari restaurant and bar, which offers creative set menus of locally grown organic produce. This unparalleled ecolodge offers a scenic backdrop to adventure, romance and wellness. Some of the best wildlife experiences in this unparalleled nature-inspired resort include hiking, horseback riding, canyoning and whitewater rafting.
Where:
Pacuare River, 30502 Turrialba, Cartago Province, Costa Rica
Price
: from $514
NANDINI JUNGLE RESORT AND SPA, UBUD, BALI
A trip to Ubud – a well-known town and region in the uplands of Bali will leave you amazed when you arrive at the rainforest of Payangan and Nandini Jungle Resort and Spa. Boasting an iconic landscape of rice paddies, rainforest and nutmeg forests along with sacred shrines, this stunning nature-inspired resort is a successful synthesis of five-star luxury and the surrounding wilderness with 16 suites and 18 traditional villas. What's more, Sungai Spa, located at the Ayung River's edge, includes traditional Balinese treatments and bath massages that will get you to forget all responsibilities of the external world.
Where:
Br. Susut, Desa Buahan, Payangan, Kabupaten Gianyar, Bali 80572, Indonesia
Price:
from $206
THE DATAI LANGKAWI, LANGKAWI, MALAYSIA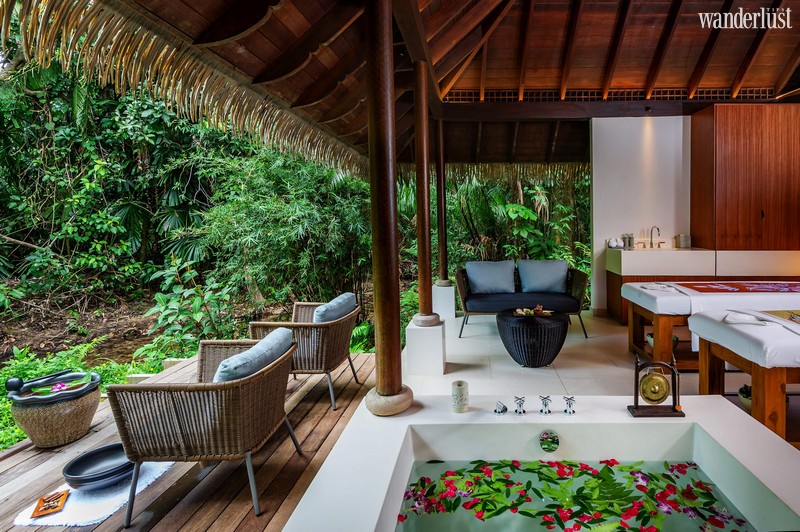 Nestled in the heart of pristine 10-million-year-old rainforest and sitting above Datai Bay on the northwest coast of Langkawi, The Datai Langkawi is a fascinating destination resort that seamlessly blends into its natural surroundings. Each room, suite and villa boast private verandas and breathtaking views. Whether you are an outdoorsy person or you just want to get away from the hustle and bustle of city living, The Datai Langkawi is the perfect nature-inspired escape where you can enjoy a range of experiences from canyoning to cooking classes and golfing.
Where:
Jalan Teluk Datai, 07000 Langkawi, Kedah, Malaysia
Price
: from $464
SILKY OAKS LODGE, AUSTRALIA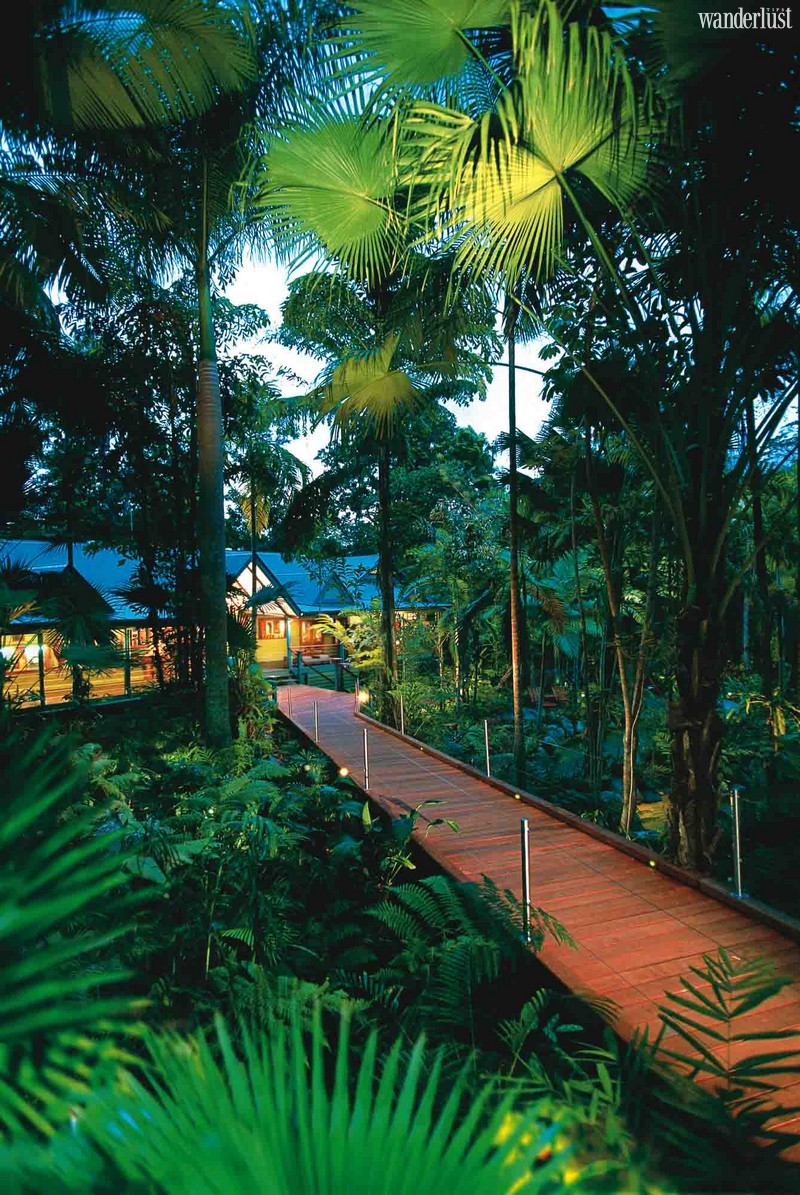 If you want to explore the lush tropical forests of North Queensland whilst enjoying all the benefits of a posh resort, then Silky Oaks Lodge is a must to add to your travel bucket list. Spectacularly surrounded by the verdant beauty of the Daintree National Park and overlooking the beautiful Mossman River, this luxurious and stylish retreat offers a wide range of beautiful treehouse accommodation options. Each room provides spectacular views of the national park, allowing guest to enjoy a peaceful ambience amidst nature. You can also indulge in rejuvenating spa treatments until you have completely cleared your mind.
Where:
Finlayvale Road, Mossman, QLD, 4873, Australia
Price
: from $403
SUGAR BEACH, A VICEROY NATURE RESORT IN SAINT LUCIA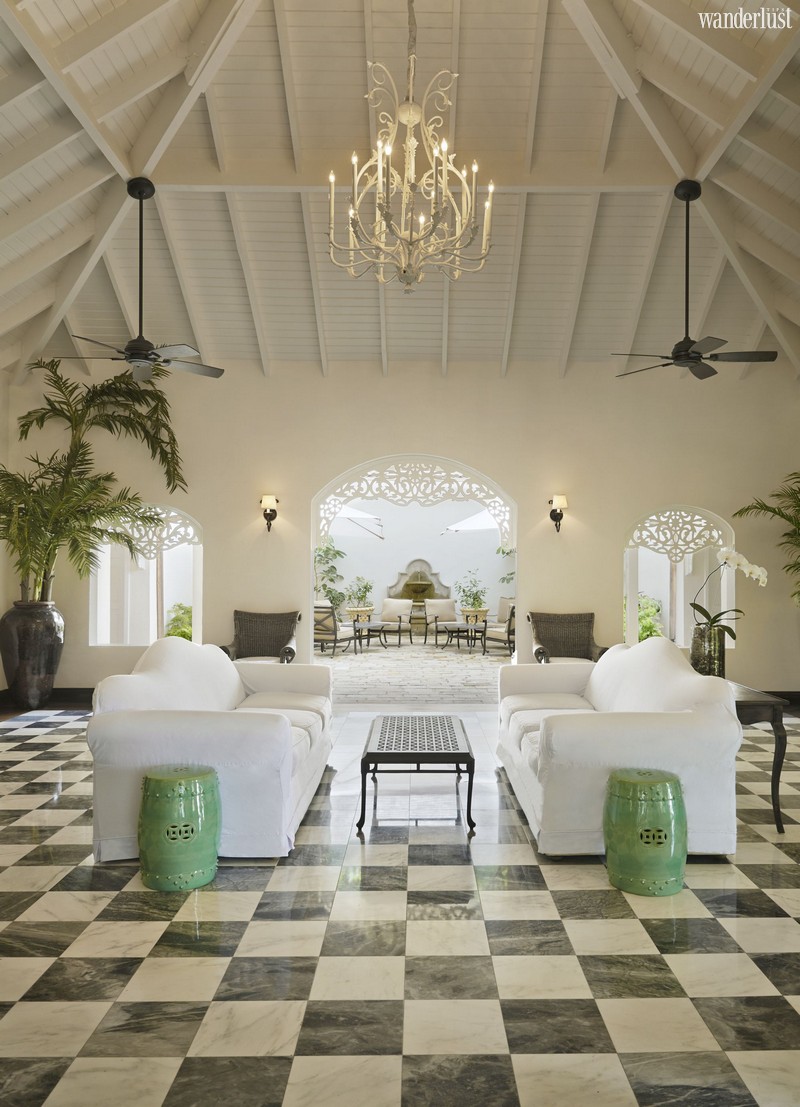 If you are looking for a resort that showcases the beauty of Saint Lucia's rainforests on the Caribbean Sea, Sugar Beach is just the place you are looking for. Situated on the site of an 18th-century sugar plantation, the resort is a perfect nature-inspired getaway where you can seek seclusion in private accommodations amidst vibrant gardens and soaring trees. From history buffs to adventure seekers and hikers, the sweet paradise of Sugar Beach offers many tours and activities for guests to enjoy. There are also fitness classes, as well as tennis, beach volleyball and many more.
Where:
Val Des Pitons La Baie de Silence, Soufrière, Saint Lucia
Price
: from $1,948
SANCTUARY GORILLA FOREST CAMP, UGANDA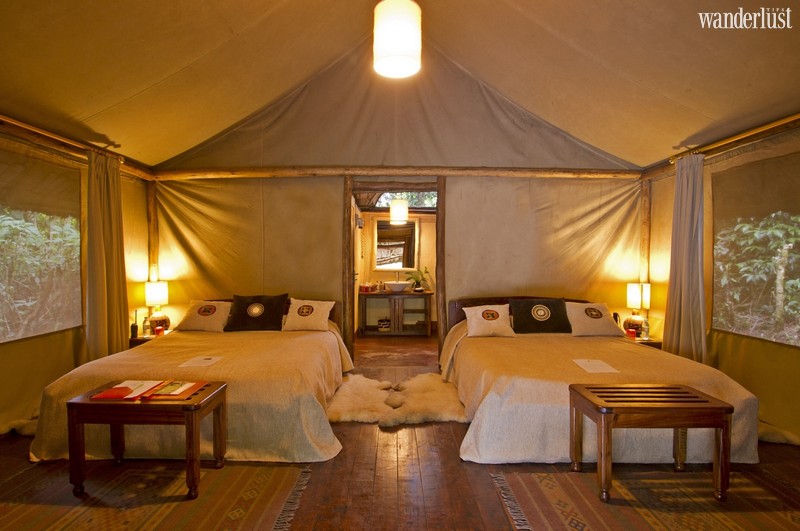 Located inside the Bwindi Impenetrable Forest, a UNESCO World Heritage Site, Sanctuary Gorilla Forest Camp is an exclusive luxury sanctuary with just eight tents. Each tent is a stylish and spacious escape, complete with two queen-sized beds and a huge bathtub. Here, guests will be surrounded with an amazing landscape of waterfalls, lakes, volcanoes and incredible mountain ranges. This nature-inspired sanctuary is frequently visited by gorilla families and provides a unique opportunity to experience their company. Additionally, the bar cottage offers opening-air dining with four to five courses every evening.
Where:
Gorilla Territory, Bwindi Impenetrable National Park, Kanungu, Uganda
Price
: from $475
Wanderlust Tips