Whenever I think of Myanmar, nostalgia fills my heart. This exotic country has me falling head over heels for even the most ordinary things, making it a truly unforgettable travel experience in my life.
[rpi]
BOTH MEN AND WOMEN IN MYANMAR WEAR DRESSES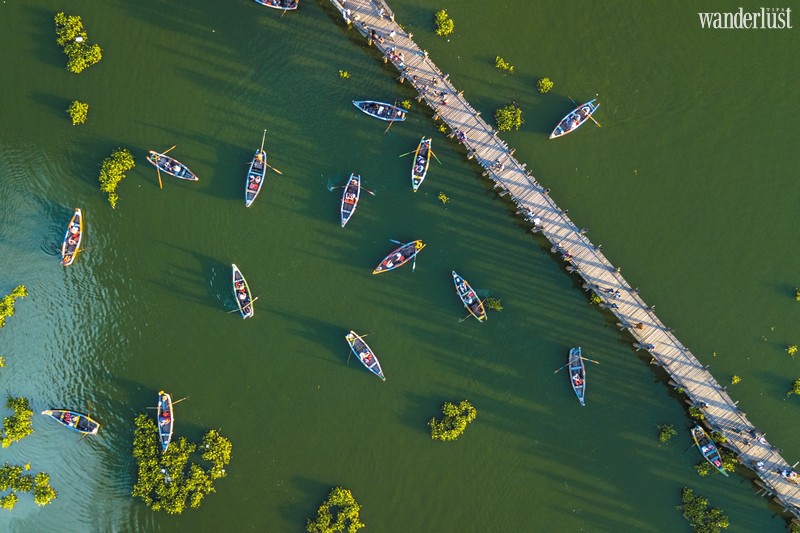 Longyi – a type of Burmese traditional dress, intrigued me when I arrived in Myanmar. No matter whether you are old or young, a worker or an officer, Longyi is regularly and ubiquitously worn by the Burmese people. This unique piece of Burmese clothing is a suitable cloth for ceremonial occasions and befits the burning hot in Myanmar. Burmese men wear Longyi with plain, chequered or striped patterns and resemble a skirt. Meanwhile, Longyi dresses for women have more floral patterns and vivid colours. Students usually wear white shirts and green Longyi as uniforms. While travelling along a 100-mile route, I was extremely surprised to see an amazing variety of colourful Longyi and how versatile it can be. Longyi can be wrapped up neatly when playing sports, women can wrap it around their torso and tuck it under their armpit when bathing and Longyi can also be used to protect from the sun.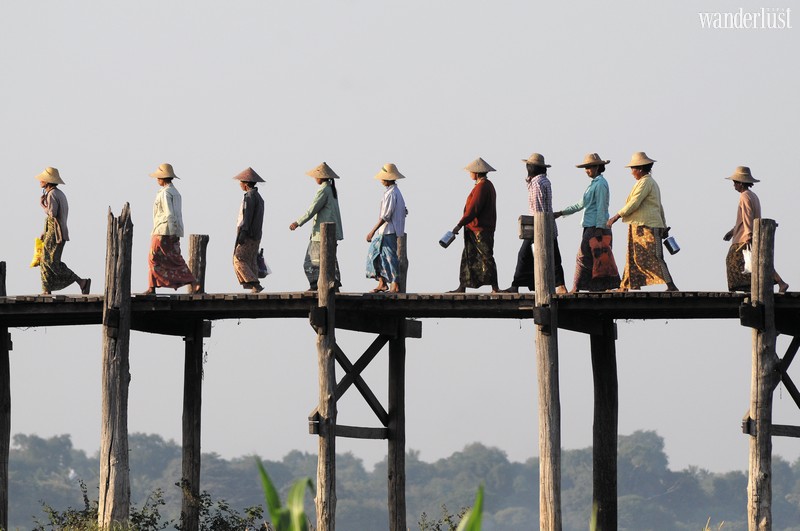 Its surprising versatility and subtle simplicity provoke many curiosities and interests. Burmese men can create a pocket within their Longyi to carry their necessary items such as wallets or mobile phones. Sometimes, the wallet sticks out a little, but amazingly, it never falls out of the Longyi. Walking along the roads, you can also encounter Burmese men comfortably taking off and then tying their Longyi, this can be repeated at least thirty times a day in Myanmar. I fell in love with Longyi as such a simple everyday thing. Wearing a Longyi, strolling around and saying "Mingalabar" brought endless joy and happiness to my heart. There was no distance between a foreign traveller like me and Myanmar. I became a part of Burmese society which furthered my insight into local traditions and people.
THANAKA LINGERS ON THE CHEEKS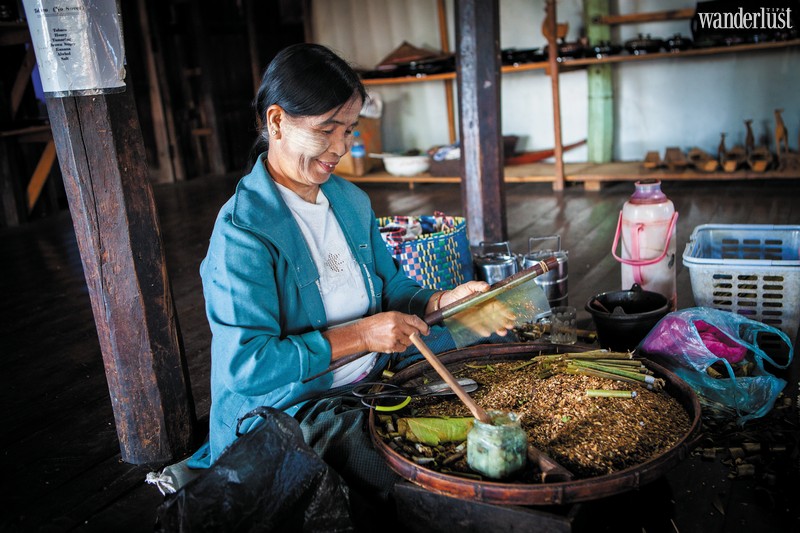 When I put my hand on my cheek, the soft aroma and the cool sensation of Thanaka still remains. As the national costume of Longyi becomes so familiar to tourists, then Thanaka becomes a traditional cosmetic in Myanmar. Derived from the bark of Thanaka tree, Thanaka powder is used for many cosmetic purposes, for instance, suncream and insect repellent. After being ground with a little water to produce a milky yellow liquid, people will apply this cream on their cheeks, nostrils, foreheads and chins in various ways, from a casual smear to elaborate patterns, as a light coating or a thick mask.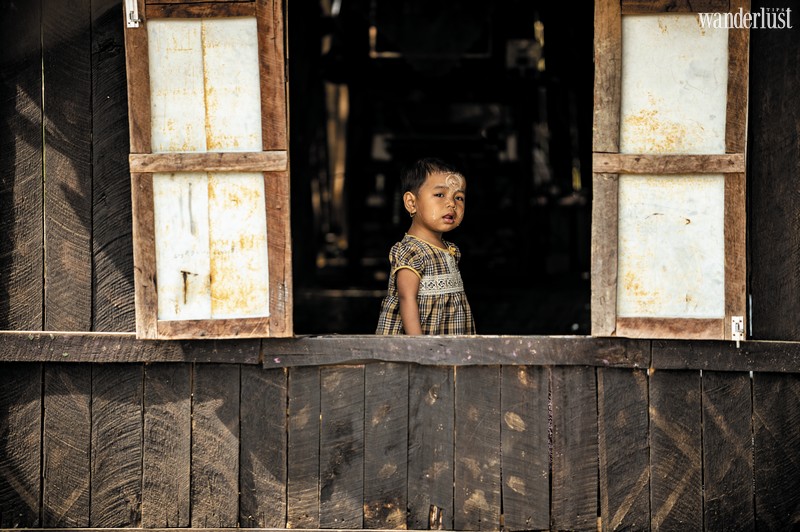 At first glance, Thanaka reminds me of the indigenous aboriginals, once I get used to it, I find it so incredibly beautiful and impressive under the dark eyes, on the straight noses and on the passionate cheeks of the Burmese people. There is a great pride that comes with wearing Thanaka. Thanaka wood blocks are widely available with a variety of different shapes, from the large shaggy Thanaka trees to skin creams, foundations or lotions.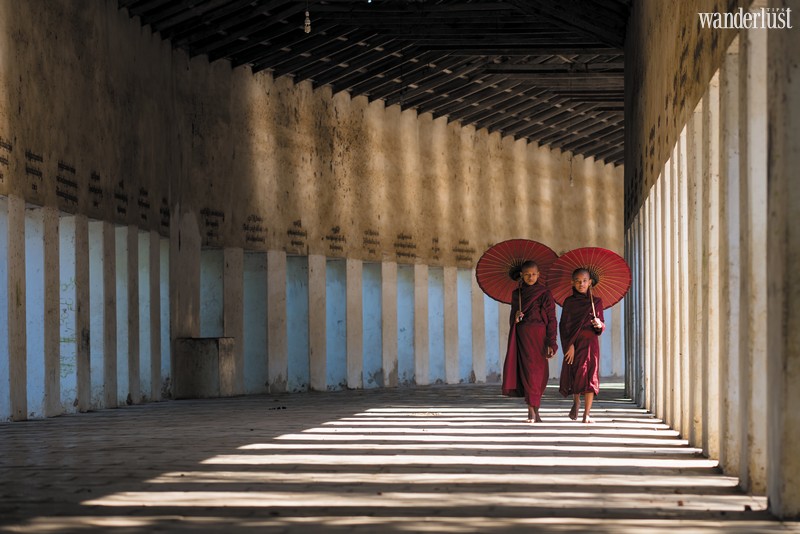 In Bagan, there is a small museum, which introduces the history and role of this powder in daily life. The locals are always willing to share their Thanaka with anyone interested, they will wholeheartedly show you where to buy quality products and how to rub the Thanaka logs and apply them accurately. There was nothing better than applying the cool liquid with its refreshing and chilled fragrance on my face and then someone pointed at my cheek and asked: "Thanaka?" and I received a big smile when I nodded. Burmese people always care for you so gently, they encourage you to forget the past, ignore the future and just live for the present. People give each other good things and loving moments.
MYANMAR IS FULL OF SWEET KINDNESS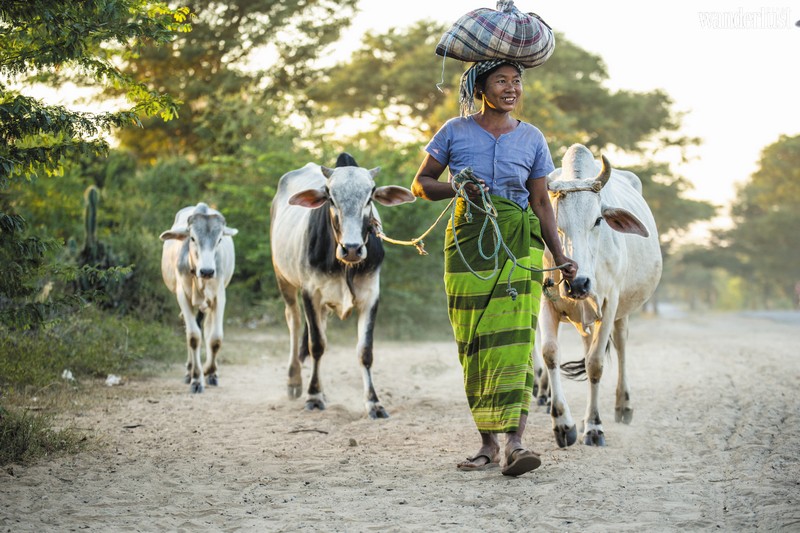 "The Burmese people are very kind", according to those who have visited this epic country. Before the trip to Myanmar, I remained skeptical about it, but my thoughts changed completely as we received a heartfelt welcome from the Burmese people. A merchant honestly gave me a refund as I gave him the wrong change, even though he knew it could be equal to his whole day's sales. An amazing motorbike driver kindly showed us the way to the Red Mountain Farm.
In particular, I vividly remember the meal at Shwe Nan Daw Kyanung Monastery, a meal full of legendary hospitality and kindness of the Burmese. As we were going to leave the monastery, a Burmese man approached us. As he could not speak English, he gestured vaguely to invite us to stay for lunch. The sun climbed high in the sky and it was hot, so we happily accepted. In spite of being a frugal lunch of stewed meat, potatoes and white rice, it was the most memorable meal from my time in Myanmar. The man was busy preparing the food and was considerate of our needs throughout the meal. The abbot also sat next to us with affectionate eyes, observing whether we ate well or not. Other people instructed us to sit comfortably in the Longyi. Despite the language barrier, their warmth, kindness and generosity created a significant link between us.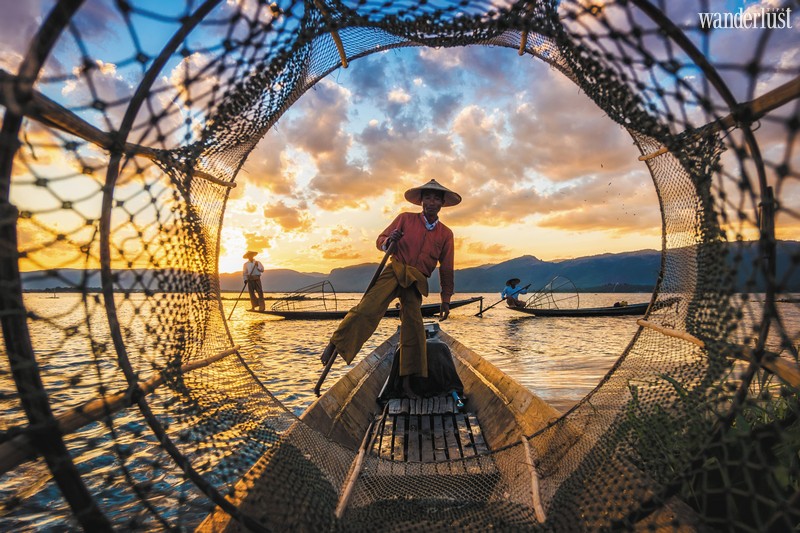 I was startled when my friend said to me that "The Burmese people are poor but happy". She was right, I always remind myself that I have food to eat, clothes to wear, a job to do, sometimes I buy something I like and that makes me happy. It seemed natural to me to assume that my happiness is defined by material values or money. Nonetheless, the Burmese have taught me that happiness is completely independent of wealth or poverty. There is no need to be money-rich, you can be rich in other ways with smiles and happiness. With insight and tolerance, you can help those in need and open your heart to everyone around you.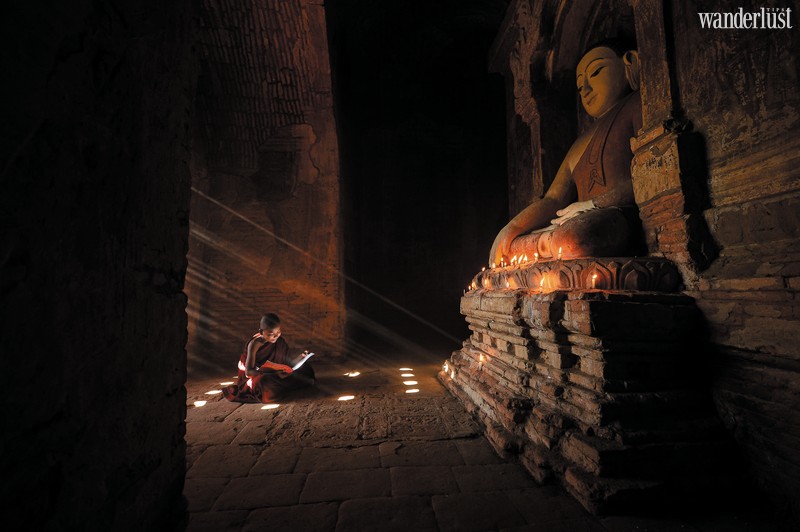 I have even read a book that encourages people to visit Myanmar before it is too late. It is not only me but also others who love this country probably understand the reason. After a long period of isolation, Myanmar is reopening to the outside world, it is partly affected by European culture. However, I do hope that the traditional colour of Longyi will not be replaced by jeans and the golden cheeks of Thanaka will not be replaced by industrial cosmetics and the Burmese will always sparkle with their kindness. Myanmar – a country of simple and gentle beauty will be etched on my memory forever.
W.TIPS TO MYANMAR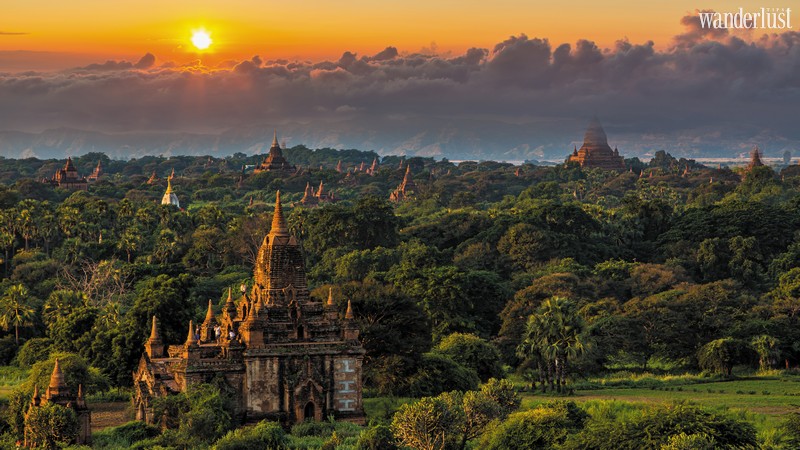 VISA
As Myanmar is an ASEAN member, Vietnamese citizens can travel to Myanmar for 30 days without visa.
CLIMATE
The main season for travelling to Myanmar is between October and February as the weather is mild, dry with little rain. It rains frequently from July to September, sometimes all day.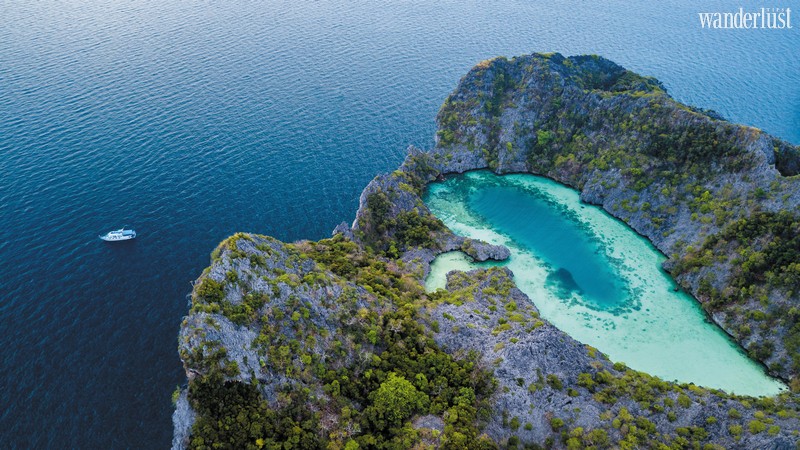 TRANSPORTATION
Vietnam Airlines and Vietjet Air offer direct flights to Myanmar from Vietnam. Alternatively, you can also transit via Kuala Lumpur or Bangkok with AirAsia; or via Bangkok with Thai Airways.
Taking the bus is the most economical mode of transportation in Myanmar. There are two high-quality bus companies, including Elite Express and JJ Express. If you are an affluent traveller, you can choose domestic airlines such as Air Bagan, Air KBZ, Myanmar Airways and Air Mandalay.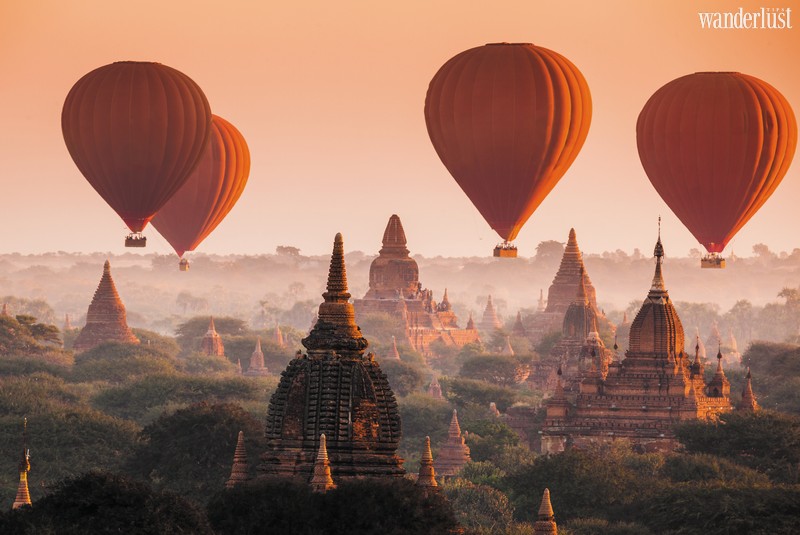 CURRENCY
The Burmese Kyat is the currency of Myanmar. One dollar is currently worth about MMK1,000. You should bring a lot of cash because credit cards are less accepted, even in premium restaurants and hotels. Make sure to keep money clean as money with minute creases or smudges will be rejected.
ACCOMMODATION
Due to underdeveloped infrastructure, the cost of a budget hotel room is quite expensive. In Bagan, tourists often choose to stay at Nyaung-U. In Mandalay, staying near Mandalay Palace is a fantastic idea. You can also opt for Nyaung Shwe located in the north of the marvellous Inle Lake. In Yangon, China town is a good choice.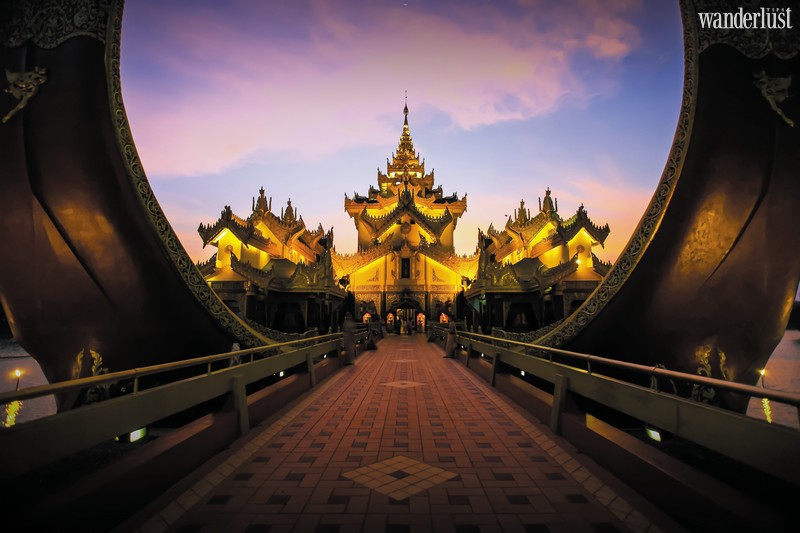 BEST TOURIST ATTRACTIONS
Bagan was the ancient capital of the Kingdom of Pagan from the 9th to 13th centuries. Covering an area of 42km2, Bagan is home to more than 3,000 pagodas and temples, making it an excellent location for viewing dawn and sunset.
Mandalay is the second-largest city in Myanmar after Yangon and the last-royal capital. The city intrigues travellers with its elaborate Buddhist temples and monasteries.
Inle Lake: Located at an altitude of nearly 900m above sea level with an estimated surface area of ​​116km2, Inle Lake is the second-largest freshwater lake in Myanmar. Aside from its picturesque scenery, you can visit the floating villages on the lake, where traditional crafts such as silver carving, lotus weaving and cigarette rolling are preserved.
Yangon was the former capital of Myanmar until the government moved the capital to Nay Pyi Taw. Shwedagon Pagoda, Sule Pagoda and Bogyoke Aung San Market are must-visit places to add to your Yangon itinerary.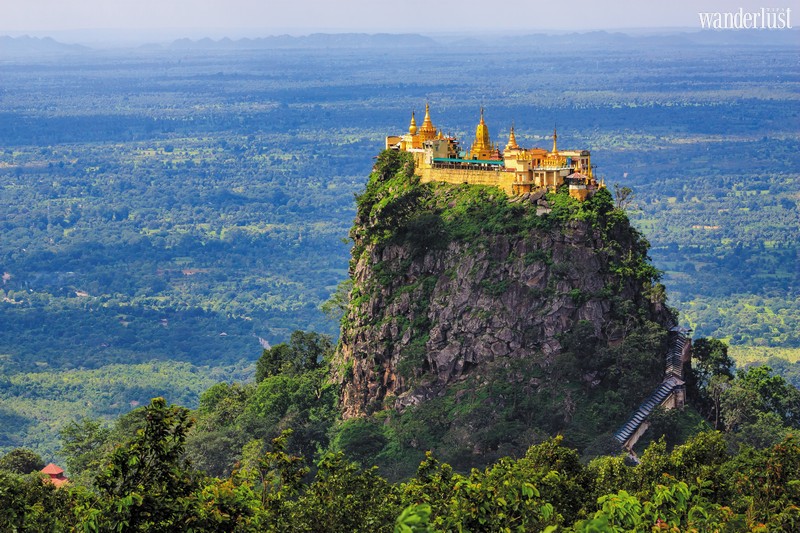 CUSTOMS AND TRADITIONS
Always dress appropriately and take off your shoes when entering Buddhist monuments in Myanmar. When interacting with the Burmese, you should use the right hand. It is considered rude to eat or pass things to others using the left hand because the left hand is only used for personal hygiene.
Minh Pham | Wanderlust Tips