Guests from many countries around the world, known as influencers in the travel community were invited to take part in the Hello World #5: Việt Nam ơi! and they had an unforgettable adventure in Vietnam. After the striking trip, they talked fondly of the beautiful landscapes, Vietnamese culture and people. Be prepared to be intrigued by their honest feelings about the Hello World #5.
[rpi]
EI KYAWT KHAING – MISS WORLD MYANMAR 2017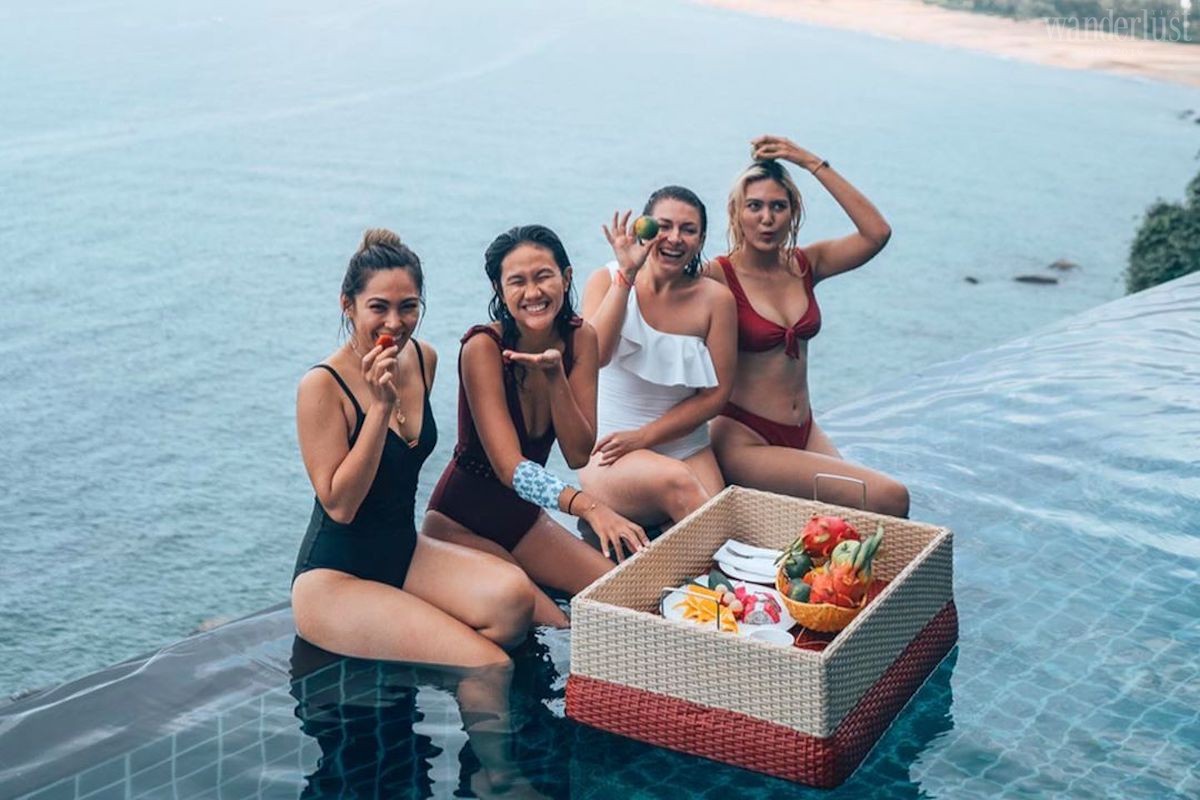 When I was invited to come here as part of a media trip with Wanderlust Tips travel magazine, I was so happy because Vietnam is one of my favourite destinations in Asia. I have been to Vietnam three or four times, but this is my first time visiting Ho Chi Minh City and Hue. I love the place and the experience. Vietnam is home to many beautiful landscapes, delectable cuisine and interesting historical traditions. I will definitely return to Vietnam many more times in the future.
VUTHÉARA KHAM – CAMBODIAN FRENCH PHOTOGRAPHER
As for me, a beautiful land not only boasts its stunning landscapes but its beauty can also be observed in the simplest things. During my trip to Vietnam, I was most impressed by the ancient alley of Hao Si Ward. When strolling around Saigon with the Hello World #5 group, we were taken to this delightfully peaceful place. An array of colourful old houses was built side by side and home to residents living slowly and serenely, providing me with so much inspiration.
In addition to the Hao Si Ward, the other narrow alleys in Ho Chi Minh City brought me an amazing variety of special feelings. In a sharp contrast to the hustle and bustle of the hectic city, the beautiful alleys provide a peaceful space. A picture-perfect view of children playing happily, the elder playing chess leisurely, some street vendors selling fruits and women sitting and chatting at their front doors. All of this intertwined really made for a fascinating and colourful insight into the city.
JOHN RICK – AMERICAN TRAVEL BLOGGER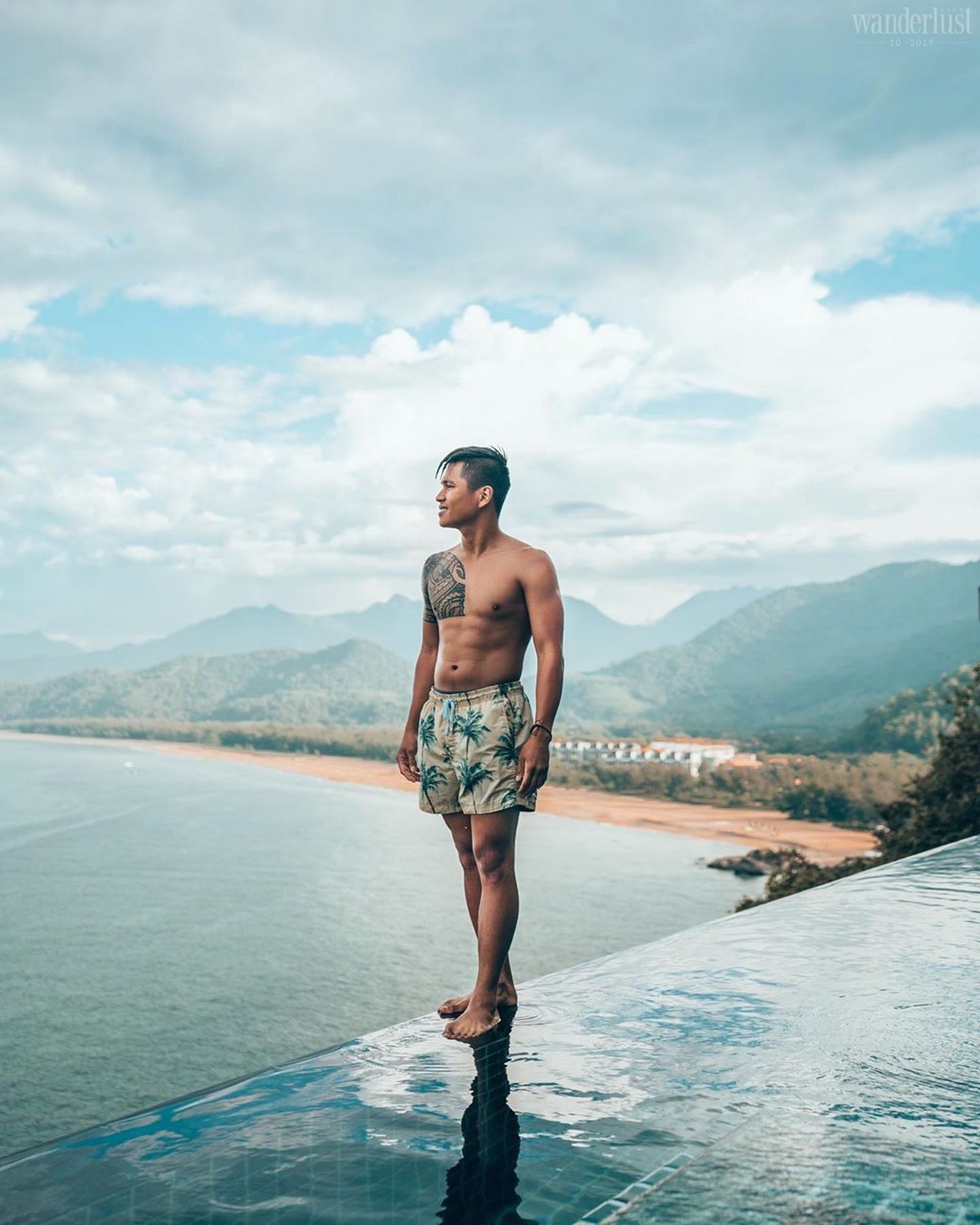 This is the first time I have visited Vietnam, so I was extremely excited to discover everything about this beautiful country. I had heard many interesting stories about Vietnamese history and culture, so it was even more interesting to be able to really see for myself. An exhilarating adventure throughout Vietnam departed from the bustling Saigon, peaceful Can Gio, historic Cu Chi to the ancient Hue and the lush green Lang Co, all made me fall in love with Vietnam. I was not only fascinated by the magnificent scenery I was also extremely partial to a Vietnamese coffee. I have to admit that the Vietnamese coffee has the most incredible flavours, despite not being a coffee drinker, I drank the Vietnamese coffee every day.
CHERRIE LYNN – AMERICAN TRAVEL BLOGGER AND FASHIONISTA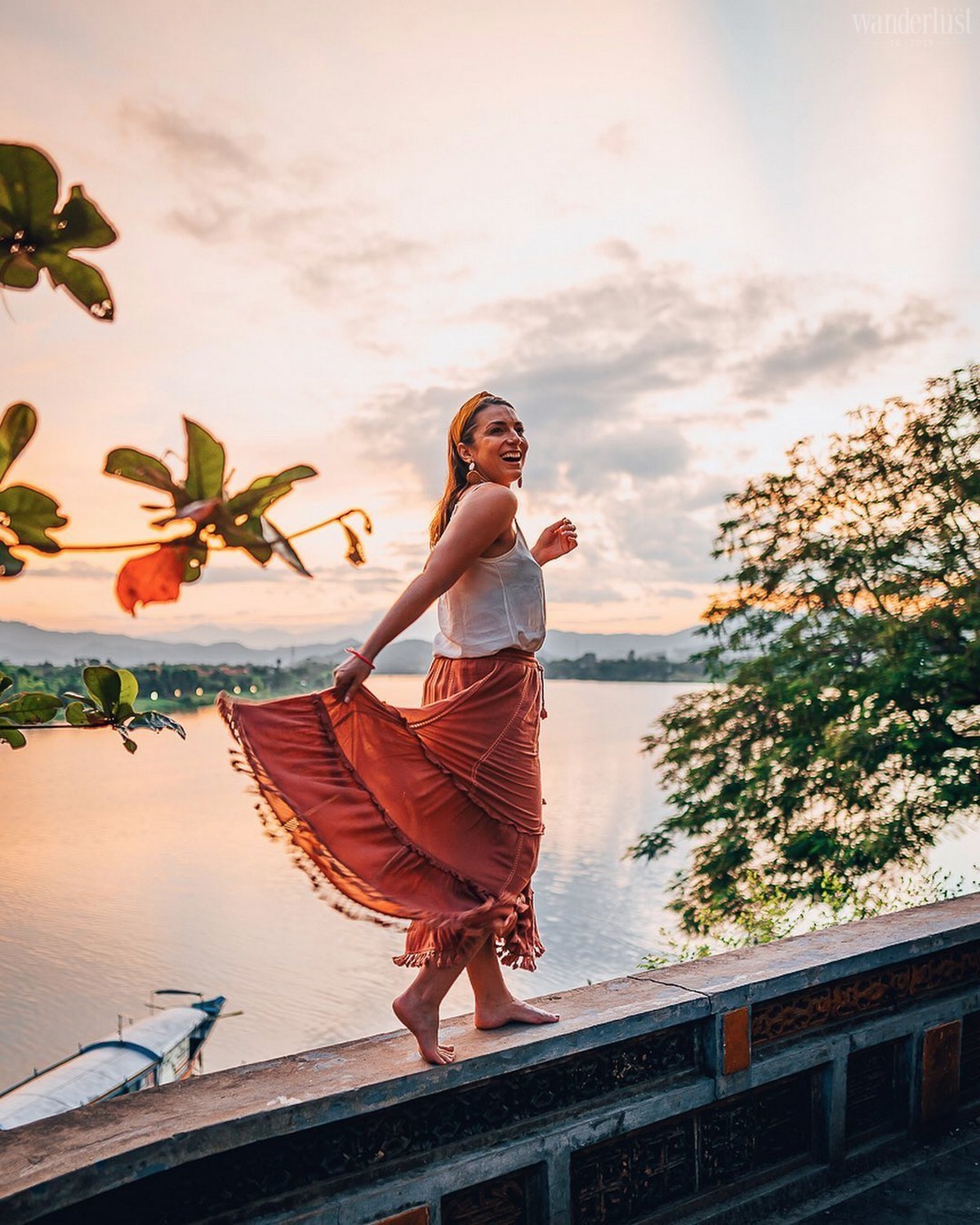 My visit to Vietnam with the Hello World #5 and Wanderlust Tips travel magazine was my second trip to Vietnam. The first time I visited Hanoi. However, this time I was excited to be back in Vietnam and explore the southern and central regions. Vietnam is not only home to an abundance of charming nature and distinctive culture but also there are plenty of luxury hotels and resorts.
I was extremely impressed with the Banyan Tree Lăng Cô Resort, an architectural masterpiece that brings together a luxurious living space with the splendid natural surroundings. I love the feeling of waking up in the morning at a lovely resort with a breathtaking panoramic view of the sea in the brilliant sunshine. During my time in Vietnam, I became a big fan of Vietnamese food. I also often eat Vietnamese cuisine in the restaurants in California. However, we were excited to actually come here and eat the authentic Vietnamese cuisine.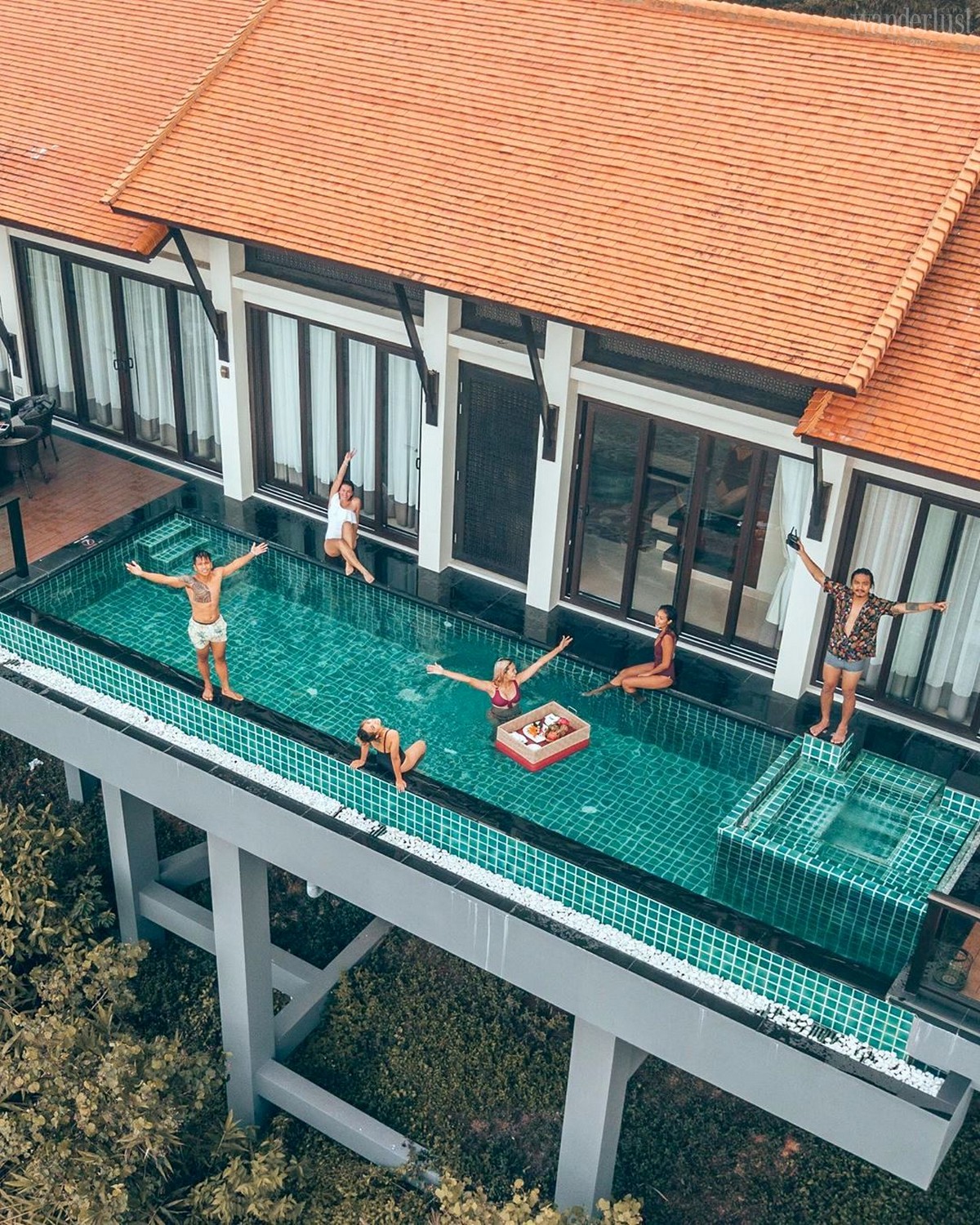 ANELA HRNIC (NELLY) AND MICHAEL HOLASCHKE (MIKE) – AUSTRIAN TRAVEL BLOGGERS AND YOUTUBERS, CURRENTLY LIVING IN THE PHILIPPINES
NELLY
My visit to Vietnam with the Hello World #5 was my first time to Vietnam and I was really happy when arriving here. Amongst the amazing variety of unique destinations in Vietnam, I loved Hue most. We took a stroll around the historical and cultural sites and admired the spectacular landscape with the beautiful sandy beaches and majestic mountains. As it was my first time in Vietnam, it was also the first time I tried Vietnamese food. Vietnamese cuisine is exquisite with a diversity of attractive and flavourful delicacies.
I am a foodie and I have a true passion for food. My job is to taste different foods and present them to our viewers from around the world through my videos. Vietnamese food is really good and definitely ranks on the list of the best food I have ever tasted. The Hello World #5 provided an array of thrilling experiences. Many thanks to Wanderlust Tips travel magazine for helping us to have a beautiful journey. I love the rich experiences that derive from both elegance and simplicity. I hope to visit Vietnam again and see other interesting surprises.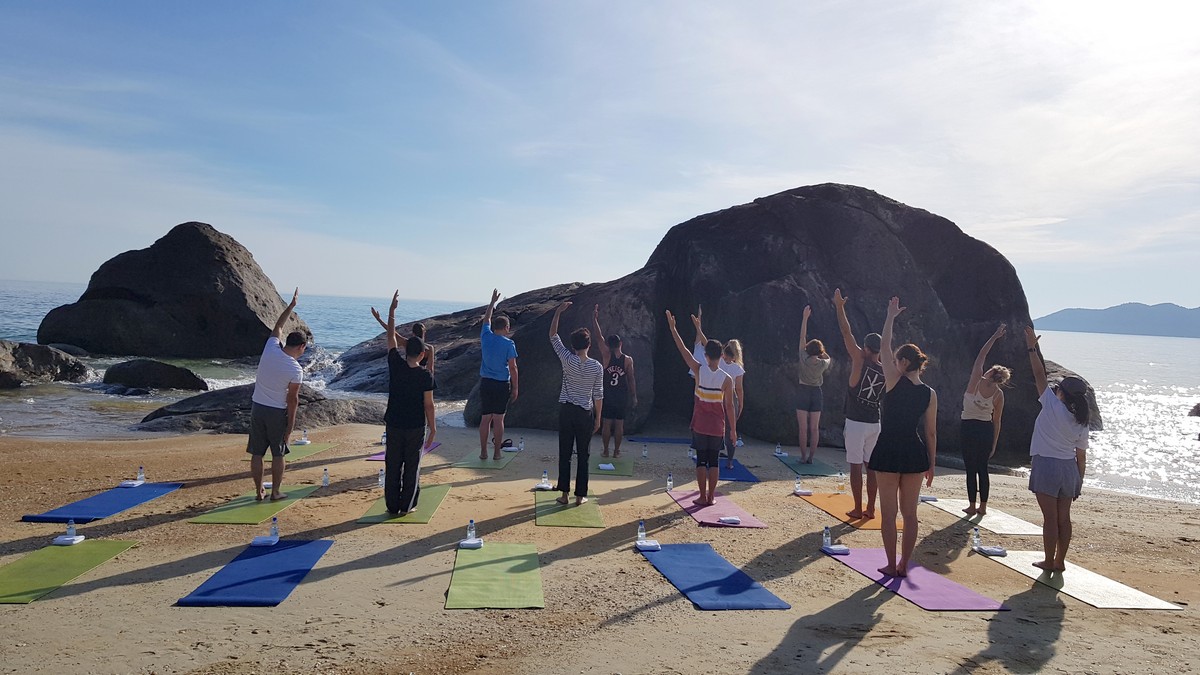 MIKE
When we arrived at the airport in Da Nang, it was quite dark. We travelled to Lang Co and checked-in to the Banyan Tree Lăng Cô Resort when we entered the villa, I was overwhelmed by the beautiful architectural style and sophisticated design, which made me temporarily forget how tired I felt and regained my enthusiasm for the adventures. When I woke up in the following morning, I felt happy to see the beach in front of the resort surrounded by lush green nature. Initially, I only knew Vietnam through the world wonders of Ha Long Bay, but through the Hello World #5, I know that this fantastic country still has many interesting things to explore. I think Nelly and I will definitely return to Vietnam for more thrilling adventures.
AVELOVINIT PATRICE AVERILLA – FILIPINO TRAVEL VLOGGER AND YOUTUBER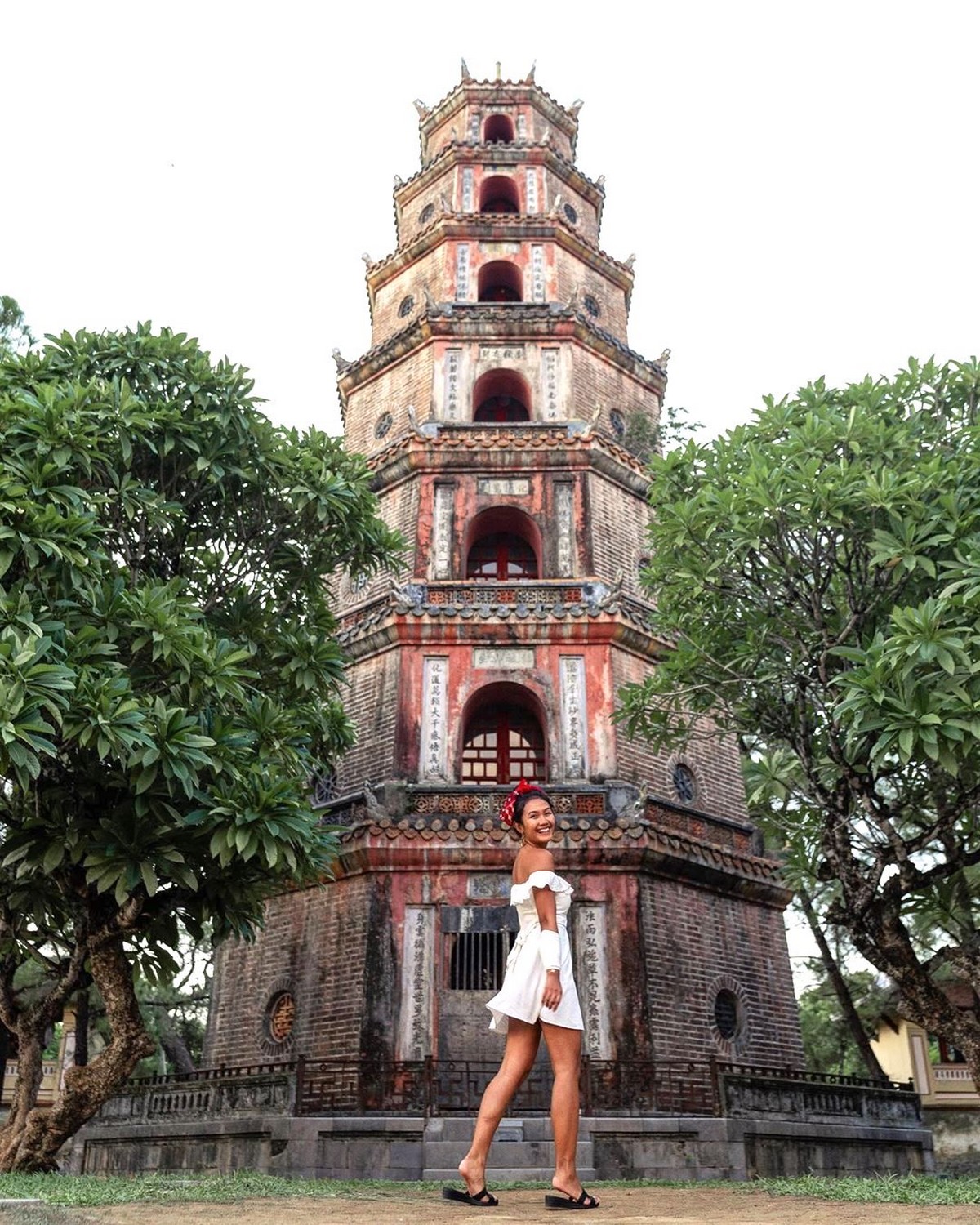 My visit to Vietnam with the Hello World #5 was truly memorable as I had the opportunity to meet many lovely international friends, admire beautiful natural scenery and enjoy delicious food. Despite injuring my hand on the first day it helped me to recognise that any travel contains both interesting surprises and risks, reminding us to be careful in every situation. After all, the rest of the trip was jam packed with fun. I really enjoyed sailing on the Saigon River, visiting the Cu Chi Tunnels, strolling around Hue City and taking a dip in the sea at Lang Co Beach. After returning from the trip, those thrilling moments have definitely filled me with nostalgia for Vietnam.
XAVIER RITZI AND KAITLYN HOPE RITZI – AMERICAN TRAVEL BLOGGERS
XAVIER
It is hard to say what I liked best about our Hello World #5: "Việt Nam ơi!" adventure as I loved every moment of the trip. Ho Chi Minh City surprised me with its impressive, state-of-the-art architecture, I fell in love with the beautiful Lang Co Beach and its crystal-clear waters, the ancient Hue city with its imposing temples and striking mausoleums. We will certainly highly recommend this beautiful country to anyone who intends to travel to Vietnam.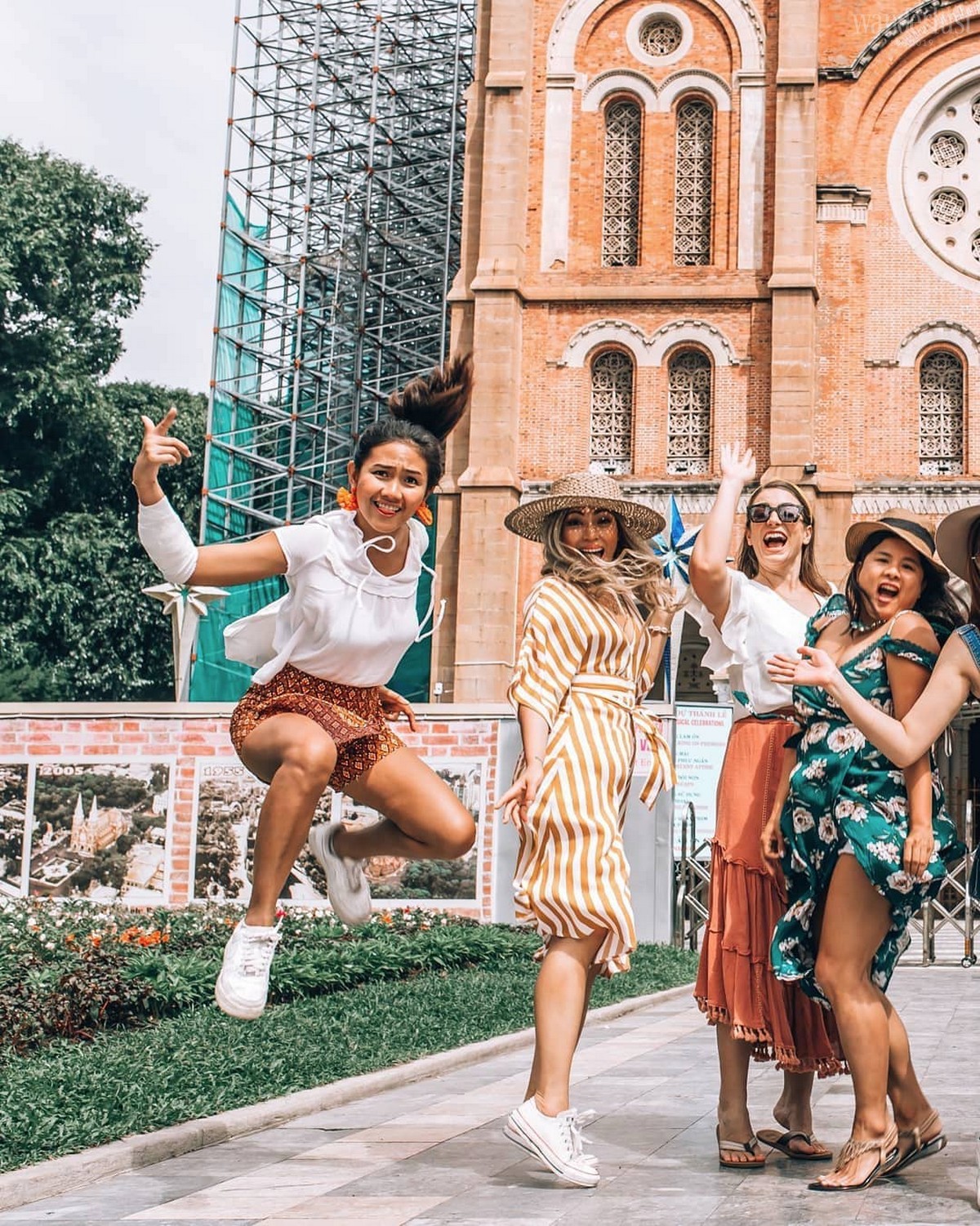 KATIE
I think Vietnam is an ideal destination for couples who are passionate about exploring or looking for the stunning beaches for a great vacation. Vietnam is extremely beautiful and has a fascinating history and rich culture. There are so many interesting things in Vietnam that we have not discovered yet. I do hope that on our next trip to Vietnam we will spend time visiting Phu Quoc Island and Hanoi.
JOANNA LEMANSKA – FRENCH PHOTOGRAPHER AND SOCIAL MEDIA EXPERT
I had the opportunity to visit many popular destinations in Vietnam, for instance, Hanoi, Ha Long, Ninh Binh, Hue, Hoi An, Saigon and the Southwest. When I visit a city, I like to wander through the small alleys and take stunning photos of the friendly locals and their daily lives. For instance, the vendors meandering around the train streets, boatwomen waiting for guests, old women selling hats, barbers and women selling brooms on the street. I was greatly impressed with Vietnamese beauty captured through the simplest images.
Wanderlust Tips