Aside from the easily recognisable soy sauce and vinegar, Japanese cuisine is known for its range of taste-enhancing condiments which can be sprinkled and stirred into soups and noodles as well as a dipping sauce. Here are some original Japanese condiments to spice up your favourite Japanese food.
[rpi]
SHICHIMI – THE MOST FAVOURITE CONDIMENT IN JAPANESE CUISINE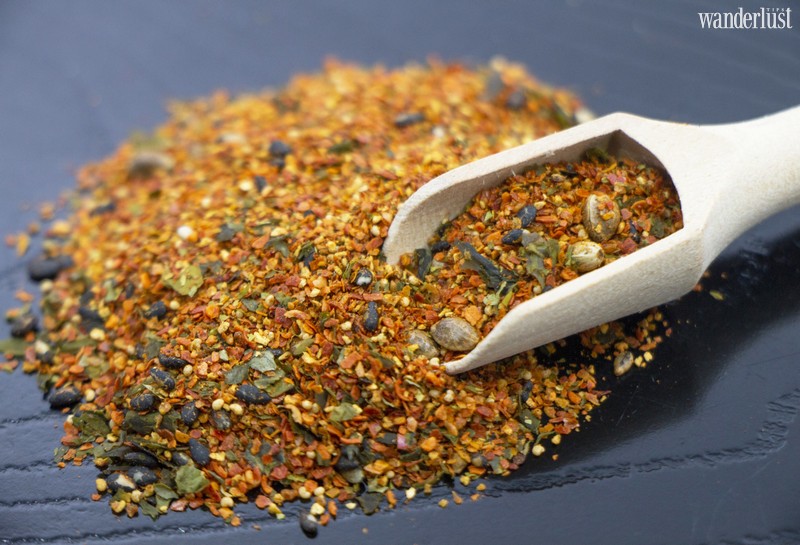 If you have eaten at any typical Japanese restaurant, you have probably a wooden block filled with red-coloured spice, called shichimi. In Japanese, shichimi means 'seven flavours', which is a fascinating blend of seven ingredients, typically including red peppers, sansho pepper, sesame seeds, poppy seeds, hemp seeds, dried seaweed and orange peel. Shichimi is both spicy and fragrant and can be a great addition to traditional Japanese cuisines such as udon and soba, pork miso soup and some donburi dishes. What's more, this seasoning is popular for sprinkling on some Western dishes such as fried chicken, French fries, popcorn and many others.
YUZU KOSHO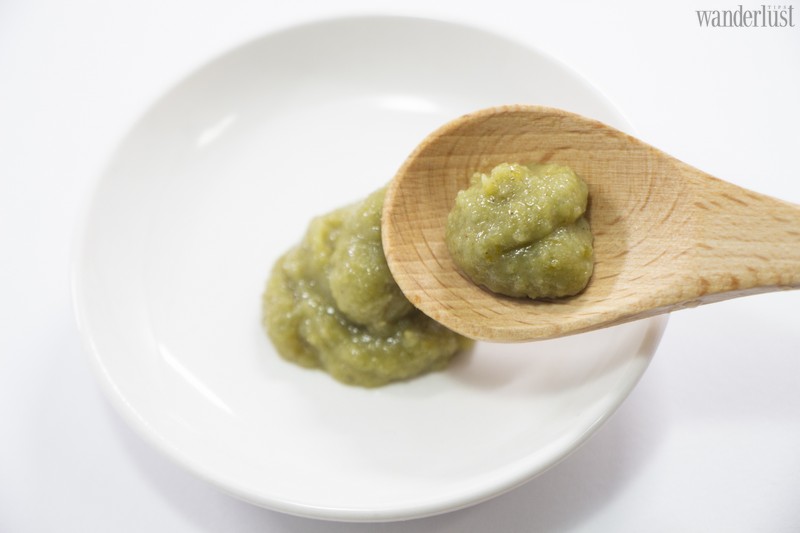 Made from a mix of yuzu citrus, salt and chilli peppers, yuzu kosho is a punchy seasoning that can be used for all types of dishes in Japanese cuisine. When fermented together, the delightful trio excellently makes an incredible addition to meat dishes in Japanese cuisine. Try yuzu kosho with soup, poached or scrambled eggs as a salad topping, mixed with sour cream or plain yoghurt to create a dip and spread. It is also great on fatty foods, for instance, beef rib steaks, roast, pork belly any types of fish or sushi, fried chicken, lamp and ramen.
MISO – THE BEST SAUCE IN JAPANESE CUISINE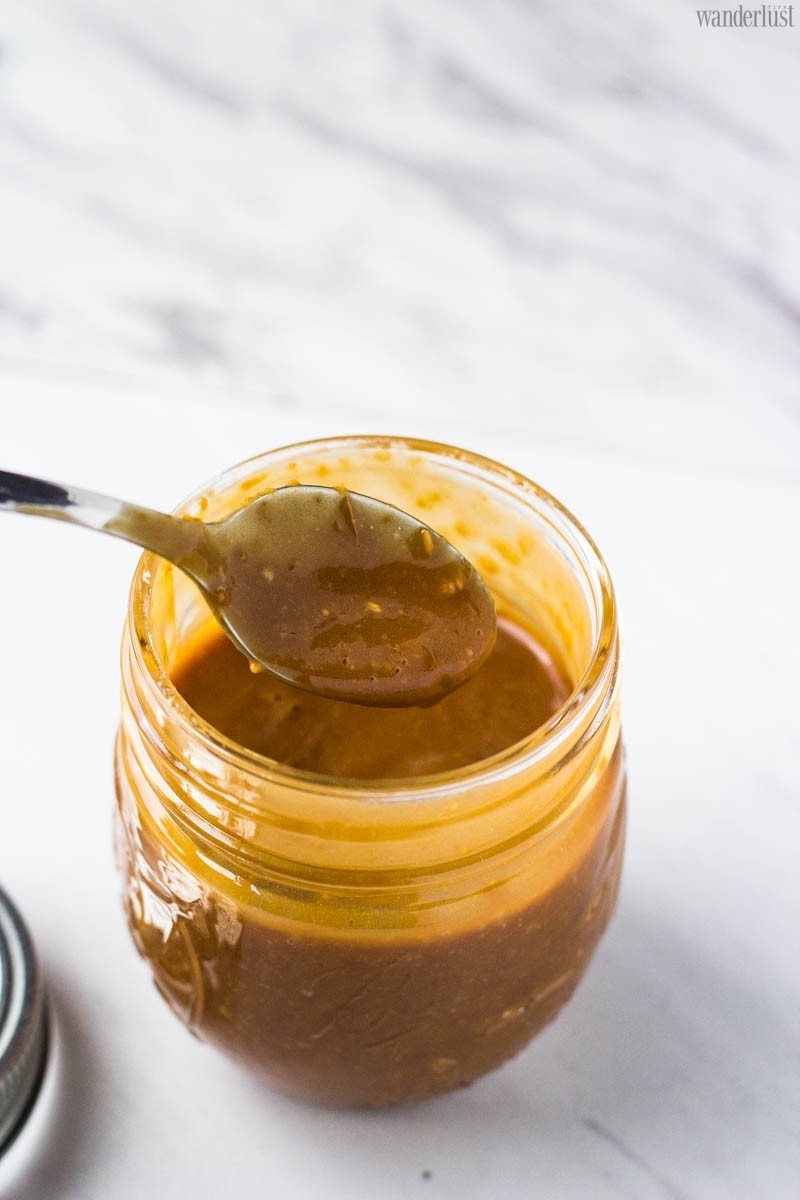 Miso or fermented soybean paste is made from soybeans, grains, salt and koji (a type of fungus). This traditional seasoning makes a great dip or you can brush it onto meaty food such as yakitori and yakiniku. There are countless varieties of miso, ranging from the slightly sweet taste to the richer, more intense flavour and you can categorise them based on colours: red, white and yellow. Each miso varies in terms of taste, aroma, texture and saltiness. If you are new to miso in Japanese cuisine, start with yellow miso, also known as Awase miso for its versatility.
KARASHI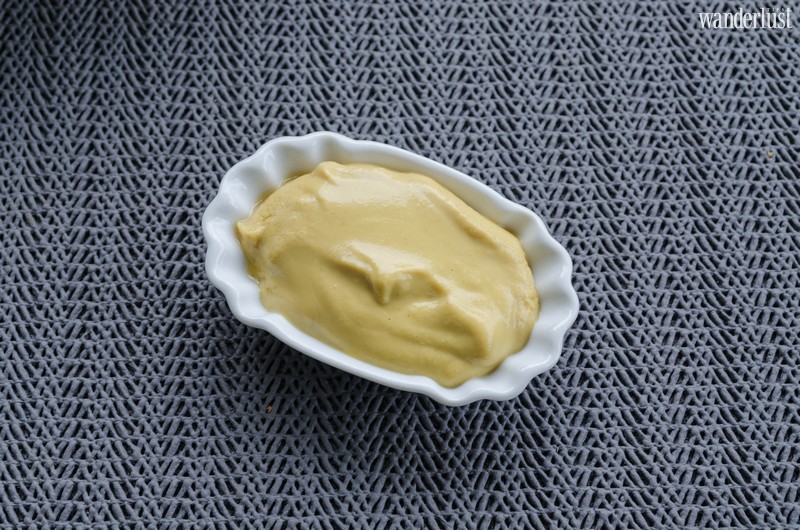 Karashi is Japanese yellow mustard that is sure to get your nose tingling. A far cry from typical American mustard variations, karashi can actually be hotter and spicier, making it a great condiment in classic Japanese cuisine. Made from crushed brassica juncea seeds and horseradish, karashi comes in a paste or powder form. Karashi is a versatile condiment and can be commonly served alongside pork belly and fried chicken, spread on burgers and sandwiches or used as part of a dipping sauce. If you are unsure about how much to use, just remember a little goes a long way.
PONZU – AN AMAZING CONDIMENT IN JAPANESE CUISINE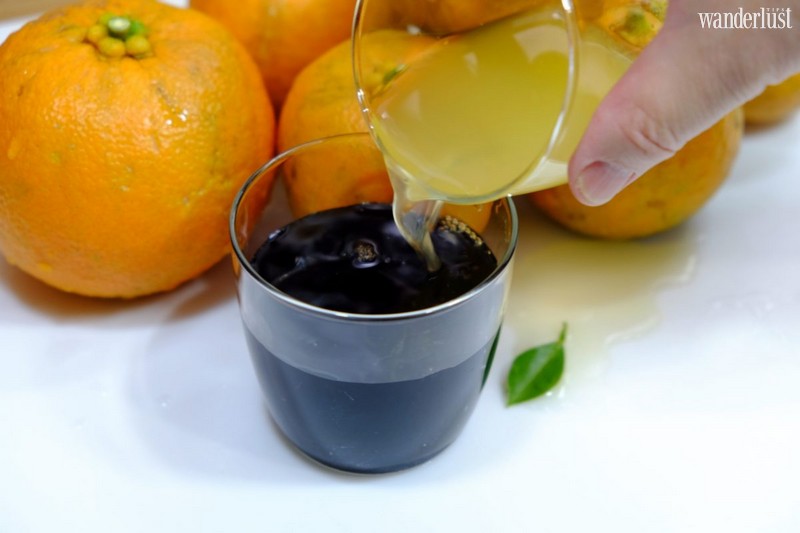 A classic Japanese condiment, ponzu is a tangy citrus-based sauce that has a long culinary history in Japan. Ponzu is traditionally made from citrus juices including yuzu and sudachi, mixed with vinegar, mirin, soy sauce, sugar and dashi. Ponzu is usually provided as a dipping sauce for hotpot and seafood dishes. With its refreshing flavour, ponzu also makes it an ideal condiment for cold noodle dishes in Japanese cuisine. You can easily make ponzu yourself, but you will also find plenty of bottled versions at any Japanese grocery store. Additionally, you can try dipping your sushi or sashimi in ponzu instead of soy sauce.
RAYU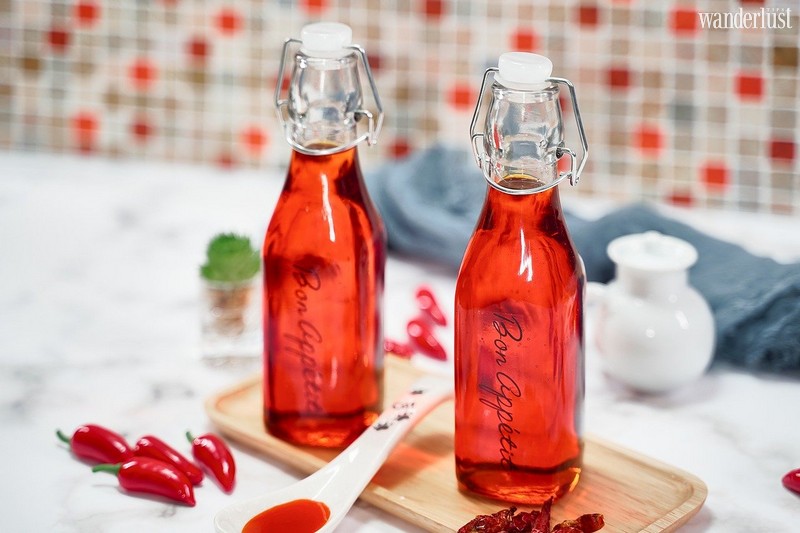 Rayu is a Japanese-style chilli oil that is typically made by infusing dried chilli peppers with sesame oil. The most common way of enjoying rayu is mixing a few drops with vinegar and soy sauce to create a spicy dipping sauce for fried or steamed dumplings. Rayu's bright red colour lets you know this is not a condiment for the faint-hearted. You can find a wide variety of rayu available in ramen shops or gyoza restaurants. If you are a diehard fan of spicy food, you have try to this enchanting condiment.
JAPANESE MAYONNAISE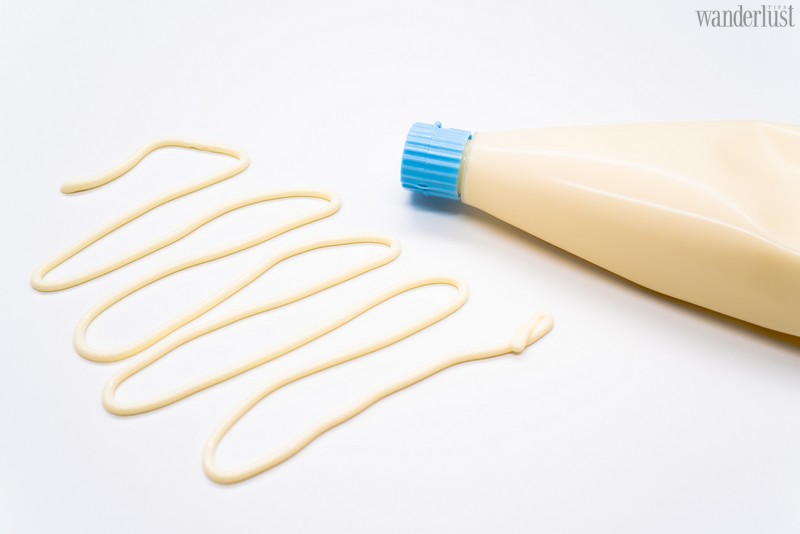 Japanese mayonnaise or Kewpie mayo is characterised by its rich taste and creamy texture, partly because only egg yolks are used compared to the American mayo that contains the entire eggs. Japanese mayo is traditionally made with rice vinegar or apple cider vinegar instead of distilled vinegar. Along with soy sauce, sake, mirin and miso, Kewpie mayo has been one of the predominant condiments in Japanese cuisine since it was first introduced to Japan in 1925. This amazing seasoning is frequently used in Japanese egg salad and is also used as a dip for French fries and many other fried food.
Wanderlust Tips