Splendid, tremendous and enchanting are all beautiful words that may be used to describe Daocheng Yading, the place that gave both Ganzi and Yunnan the legendary title of Shangri-La. I only stayed for a couple of days, but Sichuan's most famous landmark is so remarkable and I still remember it vividly.
[rpi]
A WORLD AWAY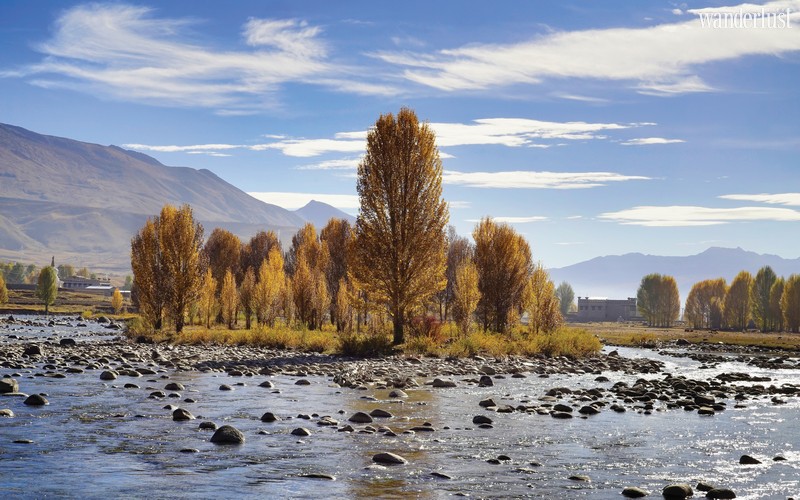 Thanks to Mr. Joseph Rock's 60 photos first published in 1931 in National Geographic Magazine, Daocheng Yading Nature Reserve intrigues many people with its surreal autumnal beauty. While this scenic land was considered completely off the beaten track to travellers at that time, the native Tibetans have considered Daocheng Yading a sacred destination for nearly 800 years.
During the final days of autumn, I was completely mesmerised by the splendour and mystique of Daocheng Yading, from the lush green forests and rows of soaring pine trees to each and every blade of grass. Take a walk through this scenic land and soak up the fresh atmosphere of the natural surroundings. There were so many birds, mischievous squirrels and various small animals flitting and jumping around before me. Undeniably, Daocheng Yading is a world apart from other destinations that are teeming with tourists.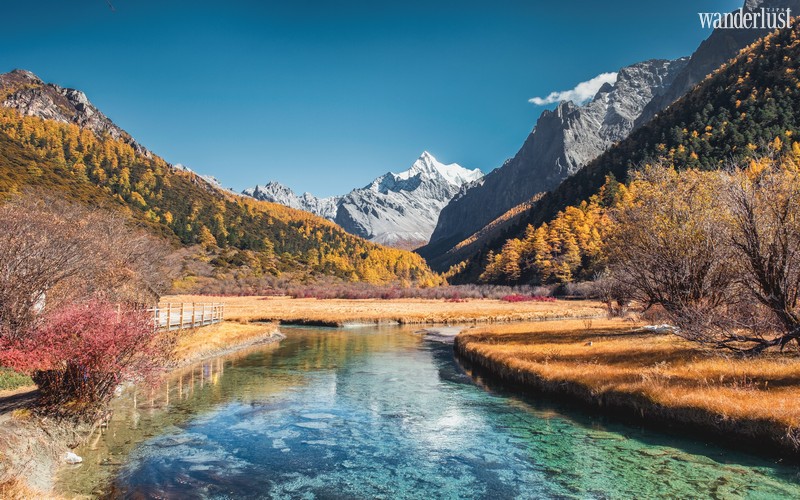 Located at an amazing elevation of nearly 4,000 metres in Daocheng District, Sichuan Province, Daocheng Yading is slightly more difficult to reach than some destinations and is one of the very few 4A-rated tourist attractions in China. It took me 14 hours to get from Chengdu to Daocheng by bus. The journey is not for the fainthearted as sitting on the bus for a long time made me sluggish and the sudden change in temperature as the altitude increases can also be a problem. Despite the potential difficulties of the journey, setting foot on land so different from anywhere I have ever experienced truly excited me and definitely made me forget any feeling of exhaustion brought on by the journey.
CHONGGU CATTLE FARM CAUGHT MY EYE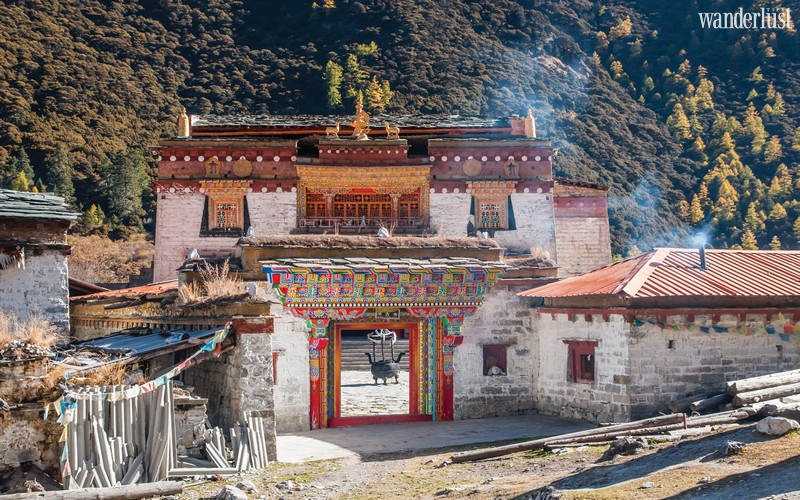 One hour into our journey, we were treated to idyllic views of imposing mountains and deep cliff edges all glittering in the morning sunshine whilst the clouds hovered in the tranquil valley. Gazing out of the window, the long rows of trees and majestic snow-capped mountains were a fascinating distraction en route. While the beautiful natural surroundings were staggering, the car eventually came to a stop and dropped us off at Zhaguangbei Station. From here, we took a stroll along a wooden pathway sitting between a gurgling stream and a lush pine forest. It was a sunny day, but we could still feel the cold. We eventually reached the starting point of a trail, called Chonggu Niuchang (Chonggu Cattle Farm).
There were so many peaceful meadows and I could see Mount Chana Dorje in the distance which is considered to serve as a reminder to the Tibetans that they must always have great respect for the gift of nature and the gods. It was the perfect place to sit and contemplate the utterly unique beauty of Daocheng Yading. Sitting in front of the vivid backdrop of jaw-dropping natural hues, I was completely lost in my thoughts and in awe of this beautiful place. A cold breeze suddenly blew my thoughts away and brought me back to reality, where the rays of sunshine were becoming more intense, even though the temperature in Daocheng Yading was still a chilly 0oC.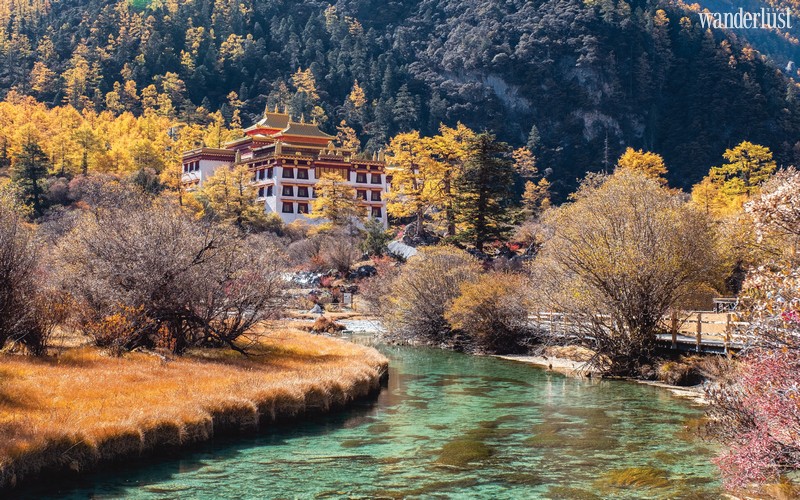 The cattle farm was named after the only sacred ancient temple in the middle of the vast plain. It is the way that Tibetan people pay homage to the Chenresig Peak. Interestingly, people build up stones into many small and large piles, each stone is believed to embody a word or a string of characters in the Tibetan Tantric scriptures. When going inside the temple, I was extremely impressed with the white Buddha statue facing Chenresig Peak right in front of the main hall. The temple is not only a familiar place for Tibetan Buddhists to practice, but it is also a popular rest stop for tourists before they head towards Pearl Lake, also known as Zhuoma La.
SURPRISES ON THE WAY TO PEARL LAKE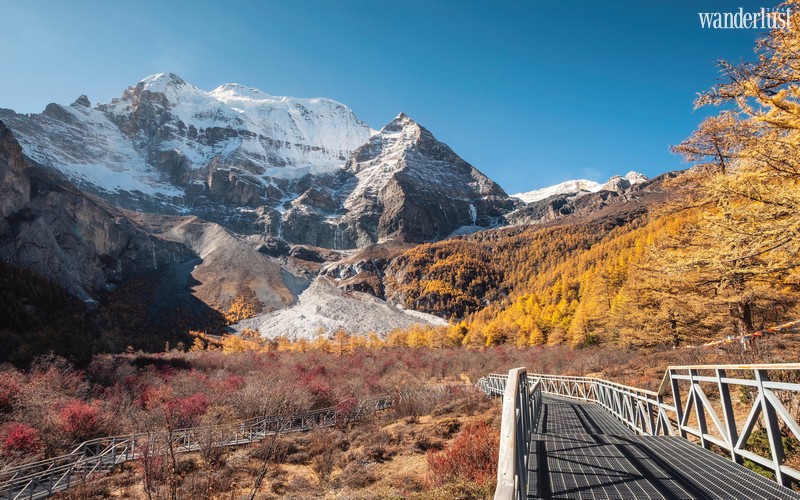 The road leading to Pearl Lake was yet another surprise waiting for us. From the outside, the golden pine forest looks like a promised land you would see only in films. Stepping lightly on the thin wooden boards lining the ground, looking up at the pine trees shining in the sun, my heart suddenly felt relaxed and enamoured with life. In the afternoon, the intensity of the sun did not let up and the temperature increased by 2oC as we made our way to Pearl Lake – the first destination on our all-day itinerary.
Pearl Lake boasts a wonderfully serene ambience and emerald hues that derive from surrounding glaciers. Pearl Lake sparkled in the afternoon sunshine, allowing us to admire its indescribable beauty to our heart's content. Taking a stroll around the scenic lake, the water was perfectly crystal-clear, there was not a single imperfection and I was delighted to see how protected this hidden gem was, there was not a single piece of litter.
THE MOST DIFFICULT JOURNEY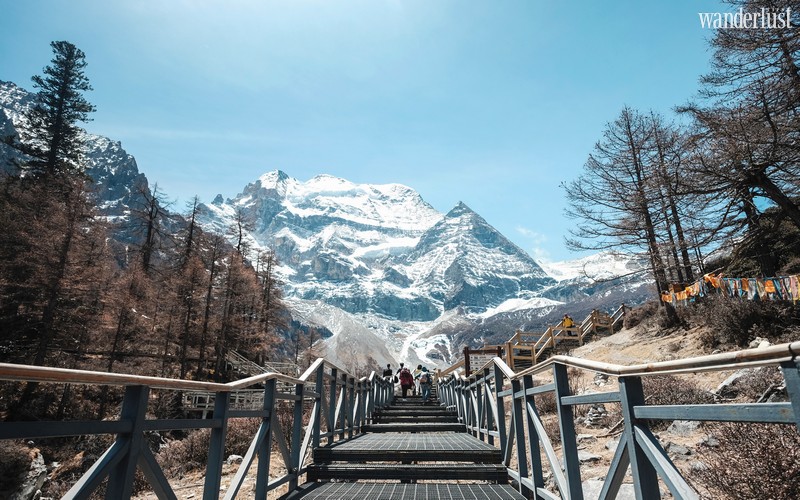 Our second day involved the most remote and arduous journey we have ever experienced. The trail from Chonggu Niuchang to Luarong Niuchang and then onwards to Milk Lake was truly a great challenge for those who are slightly unfit or not a regular trekker. Luarong Niuchang or Luorong Cattle Farm got its name because the fields are fully covered with smooth, velvety grass and plants and tourists are not permitted to walk through. There are many animals roaming freely, such as chamois (goat-antelopes), pheasants, rabbits and horses.
A small stream flows through, forming a poetic scene with the towering Jampelyang Peak looming behind – the third mountain in the holy peak trinity representing bodhisattvas in Tibetan Buddhism. The closer I headed towards Milk Lake, the closer I got to the sacred mountain, it is even bigger than Chenresig Peak. From the last lake of Luarong Niuchang, the trail terrain slopes up and down, unfortunately, the horses struggled with their balance and were forced to stop. If you want to save energy for your trip to Milk Lake, a horse ride will be the best option, but it is quite expensive at RMB300 per ride.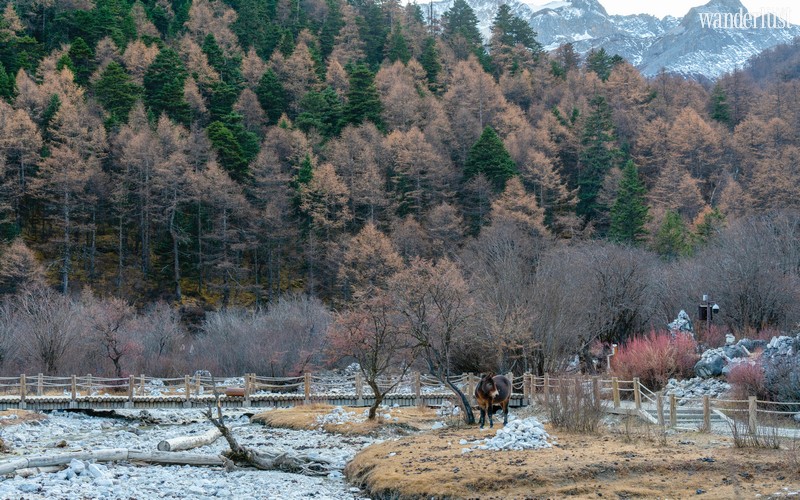 Our journey to Milk Lake required a lot of physical effort and stamina. There were steep sections that I had to move very slowly and take frequent breaks because the temperature decreased at higher altitudes. This was a truly adventurous experience for me. There were some sections where my nose felt like it might fall off as it was so cold, my legs were extremely tired after so much walking and my hands were frozen to the bone. However, I still kept moving.
After a four-hour walk, my heart leaped when I reached Milk Lake. Only when I saw Milk Lake with my own eyes did I understand the reason why many travellers dream of coming here. Surrounded by snow-capped mountains, Milk Lake wows with its sensory magnificence, crystal-clear aquamarine waters and airy ambience. When the rays of sunlight appeared after a dark bank of cloud, the lake shone even more brilliantly in green.
While everyone excitingly yelled "The sun came out", called their name, sang the song of youth and was filled with great joy and excitement, I found a quiet spot, took a seat, let the cold breeze cool my face and hands and listened to my favourite song. Persevering and arriving at such a heavenly place was so worth it and I never dreamed that I would make it.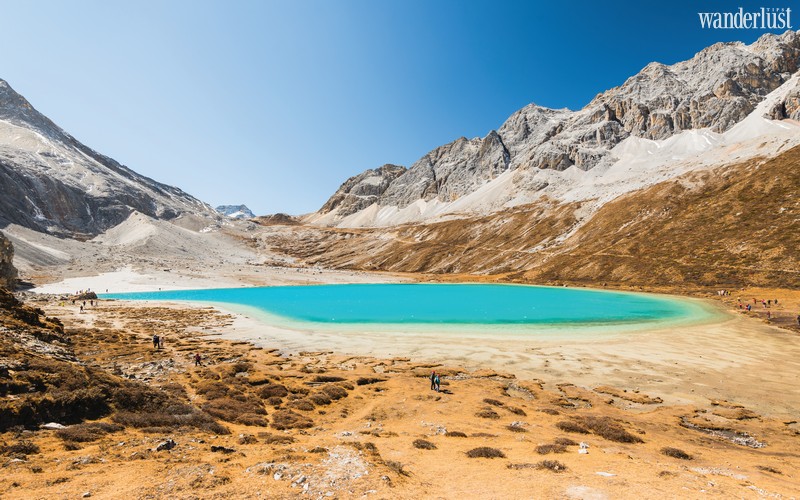 On the last bus from Yading Village back to Daocheng, I had the opportunity to talk to a few Tibetan workers, who told me about how Yading tourism has greatly improved their lives. They were using their mobile phones in between gazing at the staggeringly scenic view on the way home. After hearing their stories and seeing their expressions, I realised that Daocheng Yading is increasingly becoming more and more popular which will mean that residents will have more job opportunities.
Daocheng Yading is now considerably different from the 1930s when Joseph Rock first introduced the place to the world. It is terribly sad to think that one day, there may be no snow on the iconic mountains, no plants on the grasslands and even the pine groves will diminish, will people still think of visiting Daocheng Yading? The car slowly approached the gate of the scenic area, leaving behind a light snowy rain. I think the turn in weather was Daocheng Yading's way of waving goodbye to us after our short visit.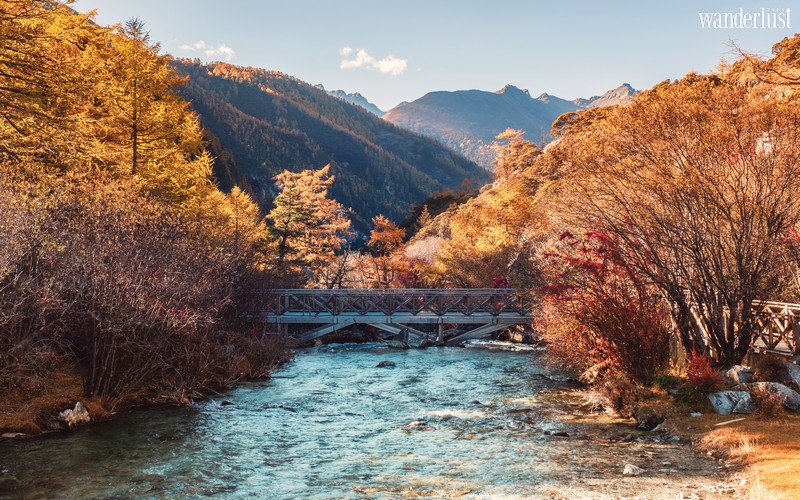 W. TIPS
WEATHER
The temperature is low all year round and can drop to minus in late autumn and winter. Hence, you must pack warm clothes and other essentials to keep your body warm and avoid catching a cold. In Daocheng Yading, the temperature continuously changes from 1oC – 3oC at night and there is a high level of altitude, so I would recommend opening a window to help avoid sickness.
TRANSPORTATION
There are two means of transportation to Daocheng Yading, including:
>> 14 hours to get from Chengdu, Sichuan by bus or 6 hours to get from Shangri La, Yunnan by bus.
>> Flights to Daocheng Yading Airport are around VND1,500,000 – VND3,000,000. From the airport, it is still 120km to reach Yading.
The round-trip journey from Chonggu Niuchang to Luarong Niuchang and Milk Lake is about 16km, so I would recommend taking a tram to save time and energy.
ACCOMMODATION
I stayed one night in Yading Village to save time. Hotels and guesthouses in Yading are very expensive because there is not a wealth of accommodation options. However, it is the perfect place for stargazing.
CUISINE
A bowl of hot soup and a cup of Yak butter tea – the national drink of Tibet will be the perfect treat on a cold winter night.
NOTES
>> There are some essentials needed for your trek, including different types of layers, a hat, gloves, trekking shoes, a trekking backpack, climbing poles and a sleeping bag.
>> Carry your own food.
>> Take a first-aid kit, including coton bandages, plasters, ant-inflammatory medication and insect repellant.
>> Keep your ID inside your bag.
Wanderlust Tips