Hanoi – The thousand-year-old capital of Vietnam – is a wonderful museum of the world, where you can marvel at a sublime array of ancient French architectural structures. Take a walk around Hanoi and have a closer look at these man-made masterpieces.
[rpi]
HANOI OPERA HOUSE – THE MOST OUTSTANDING FRENCH ARCHITECTURAL STRUCTURE IN HANOI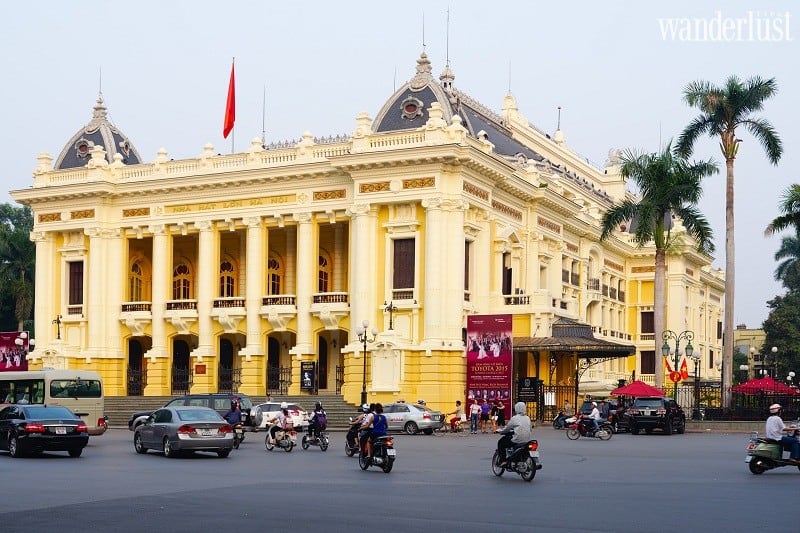 Stunningly situated at the heart of Hanoi and inspired by French architectural style, the Opera House is a must-see destination on your Hanoi bucket list. Built over the course of 10 years from 1901 to 1911, the landmark is a phenomenal piece of neoclassical French architecture. The theatre is painted in a classic shade of yellow and clad with black roof tiles, making it an incredible and appealing attraction for those travelling to Hanoi. You will certainly be surprised and overwhelmed by its elaborate and delicate interior, this phenomenal building brings a slice of the Parisian Opera to the Vietnamese capital.
LONG BIEN BRIDGE – ADMIRE A HISTORICAL SYMBOL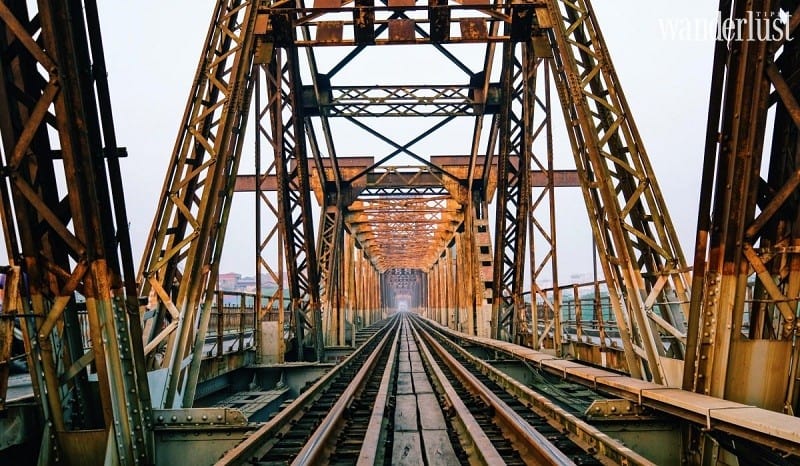 Constructed between 1899 and 1902, Long Bien Bridge is known as the greatest historical structure to Hanoian residents. The bridge is not only a living historical relic, but it is also a significant symbol of the courageous spirit of Vietnamese people during the wars. With an impressive length of 2,290m, upheld by 19 rungs and embedded on 20 stable pillars, this sturdy work of French architecture is considered the first steel bridge crossing the Red River. If you have a chance to visit Hanoi, take a walk on Long Bien Bridge, take in the sights and experience the daily life of Hanoians.
ST. JOSEPH'S CATHEDRAL, HANOI – A DISTINCTIVE FRENCH ARCHITECTURAL BEAUTY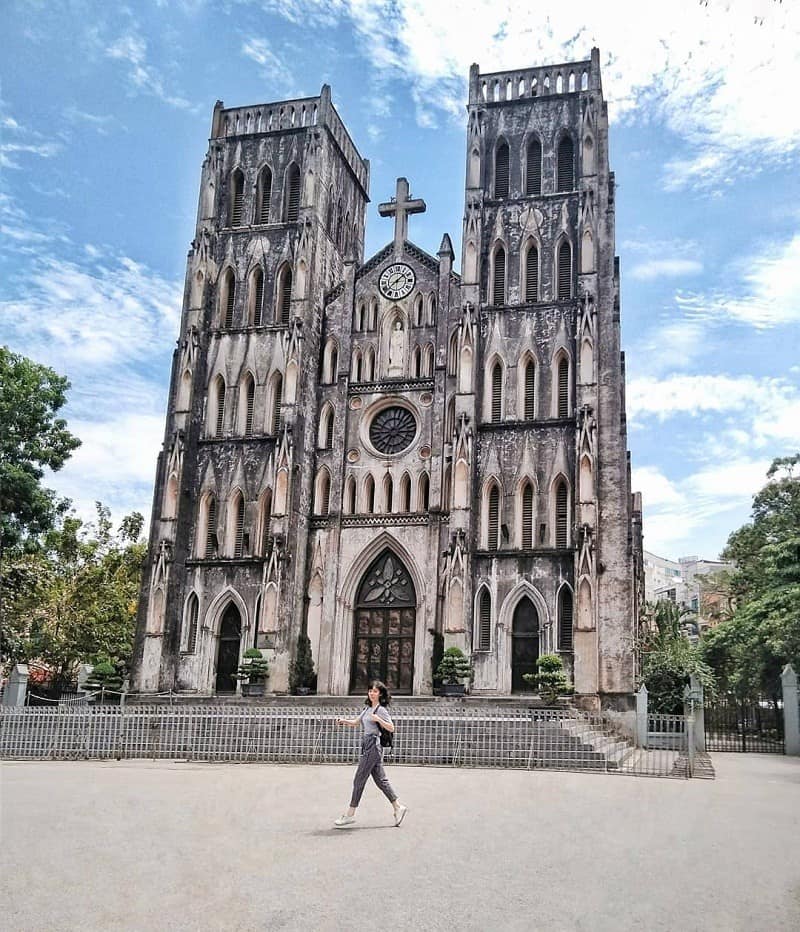 Hanoi has domestic and international travellers falling head over heels with its French architectural structures. Located on Nha Chung Street, the magnificent St. Joseph's Cathedral truly impresses with its Neo-Gothic architectural style, consisting of elegant domes, the exquisite statue of the Cross placed between the two twin bell towers, each fitted with five bells, making it one of the most striking landmarks in Hanoi. Additionally, it is a popular gathering place for many youngsters in Hanoi, home to eye-catching souvenir shops and a great venue for non-religious newly-weds to take fabulous wedding shots.
THE NATIONAL MUSEUM OF VIETNAMESE HISTORY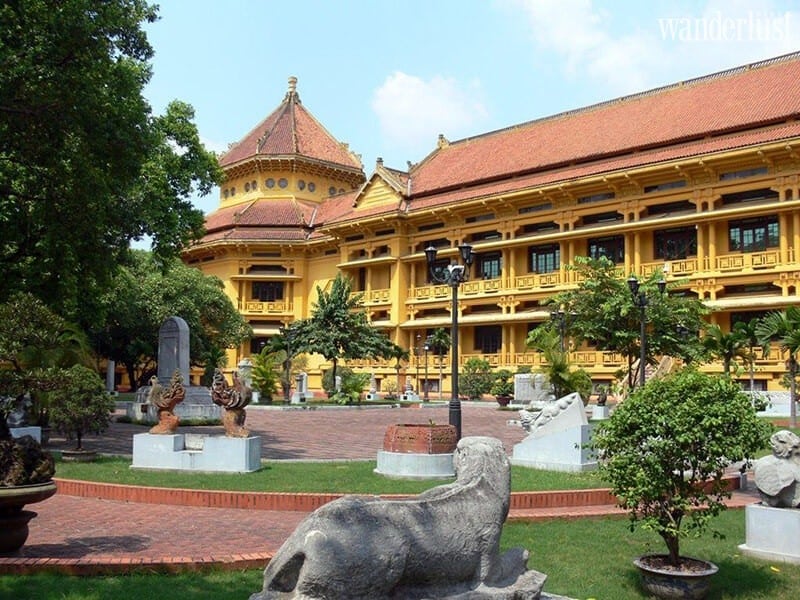 Perfectly located on Trang Tien Street and behind the Hanoi Opera House, the National Museum of Vietnamese History is another of the famous French-influenced architectural masterpieces in Hanoi. The museum is home to a range of precious artefacts reflecting the historical and cultural values of Vietnamese people. Designed and constructed by two famous architects C. Batteur and E. Hébrard in 1925, the museum intrigues a large number of both domestic and foreign tourists due to its impressive architectural beauty.
DISCOVER THE ANCIENT HANOI RAILWAY STATION
Situated on Le Duan Street, Hanoi Railway Station, also known as Hang Co Station is a signature Western-style architectural wonder dating back to the 20th century. Opening to the public in 1902, Hanoi Railway Station has been playing an important role in the transportation system in Vietnam, from North to South for generations. Despite many extensive renovations, the station embodies the unique French architecture as its facade elegantly features a vast amount of intricately-cut windows. Take a visit to the most significant transport hub in Vietnam and you will definitely gain a better insight into Western-style in the beautiful capital of Hanoi.
Wanderlust Tips