I spent 24hours in the harsh weather and temperatures close to 0degrees celsius. during that 24hours, I shared the anxiety, nervousness, and expectation with my close friend who is an athlete participating in 100-kilometer long-distance running. After 24hours of struggle and exhaustion, I felt extremely worthy and proud because I overcame a challenging journey and went beyond my limits.
[rpi]
I agreed to be a supporter of my close friend to assist her in a 100kilometres long-distance running marathon, without much thought, in May 2017. At that time, I did not know anything about the Ultra Trail Mont Blanc (UTMB®) until she told me. I thought it was just like my climbing on Lang Biang Mountain in Da Lat; people join mainly for sightseeing, and trekking along the mountain road is an additional reason.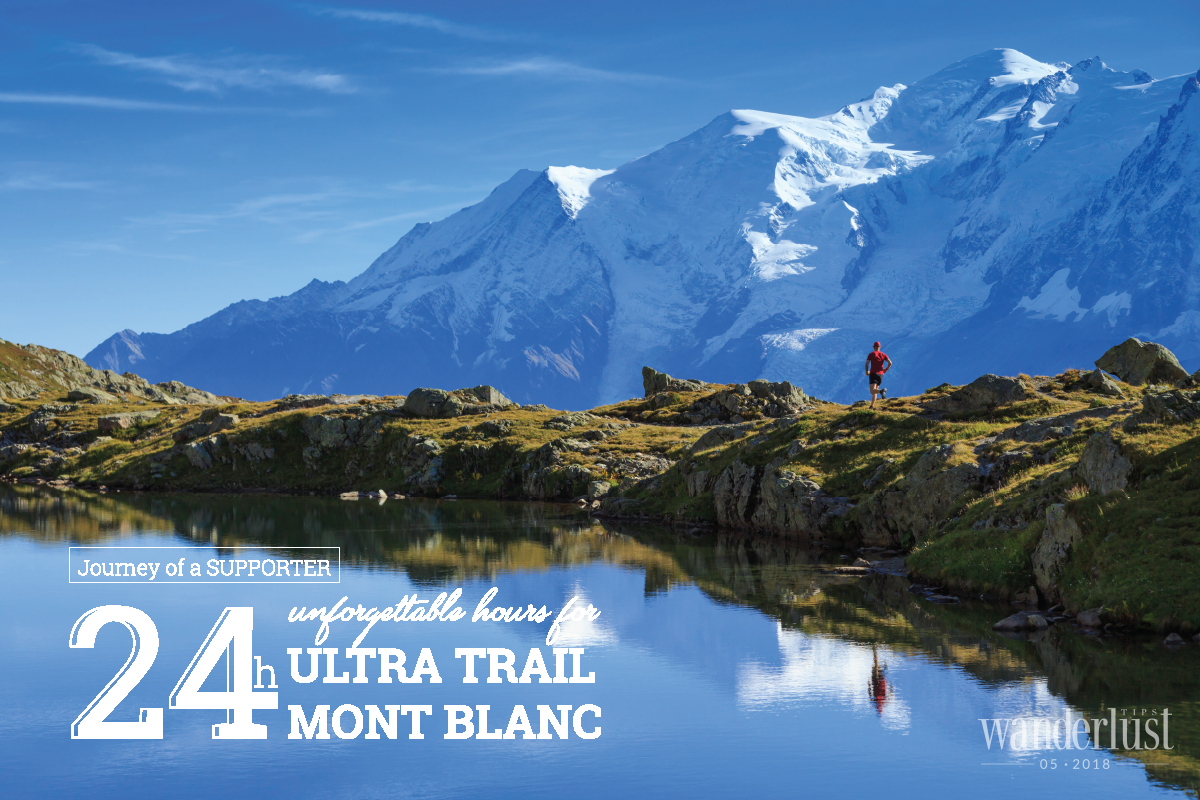 When I was in Chamonix, a tiny town located at the intersection of Switzerland and France, I realized how difficult it really was. Getting off the bus at the Chamonix at night, we went together to find the Chalet hotel, that we had booked in advance, on the sloping road covered by darkness and no people around.
Fortunately, we finally found the right home to take a rest. It was two o clock in the morning but we didn't need to rush, as we would have time to admire the romantic autumn scene the next day.
Chamonix was a pretty little town with wooden houses on a hill and a lot of colorful flowers. The weather was cool so it was really pleasant to stroll along the road. We met many people who also participated in the UTMB® when receiving the registration number and event information handbook.
The 100kilometre long-distance running started at 9 am but we got up at 5 am, packed up, and walked to the bus stop as instructed by the organizers in order to get to Courmayeur town. Courmayeur had long been famous for the Mont Blanc ski resort, and this was also the venue for the opening ceremony and the start of the race. The 100kilometre long-distance race had more than 2,300athletes from various countries, but mainly from Europe and the United States.
Many athletes had their families, friends, and lovers cheering and supporting them, some even brought their pets with them. After the "dance for good luck" ritual, the head of the organizers carefully instructed the athletes before kicking off the race with a shot fired. I felt like I was saying goodbye to soldiers joining a battle and did not know when they would cross the line. The next 24hours would be extremely challenging as they would experience hot sun, cold winds, rain, snow, mud, and even darkness.
During the race, my friend had to cross three high mountains in the Alps, including the Grand Col Ferret at 2,500metres above sea level. This is the crossroad between Switzerland and Italy, well-known for the strong winds that carry the echoes of the mountains.
If you could reach the top of the Grand Col Ferret within the specified time, it means you have a 50%chance of finishing the race on time.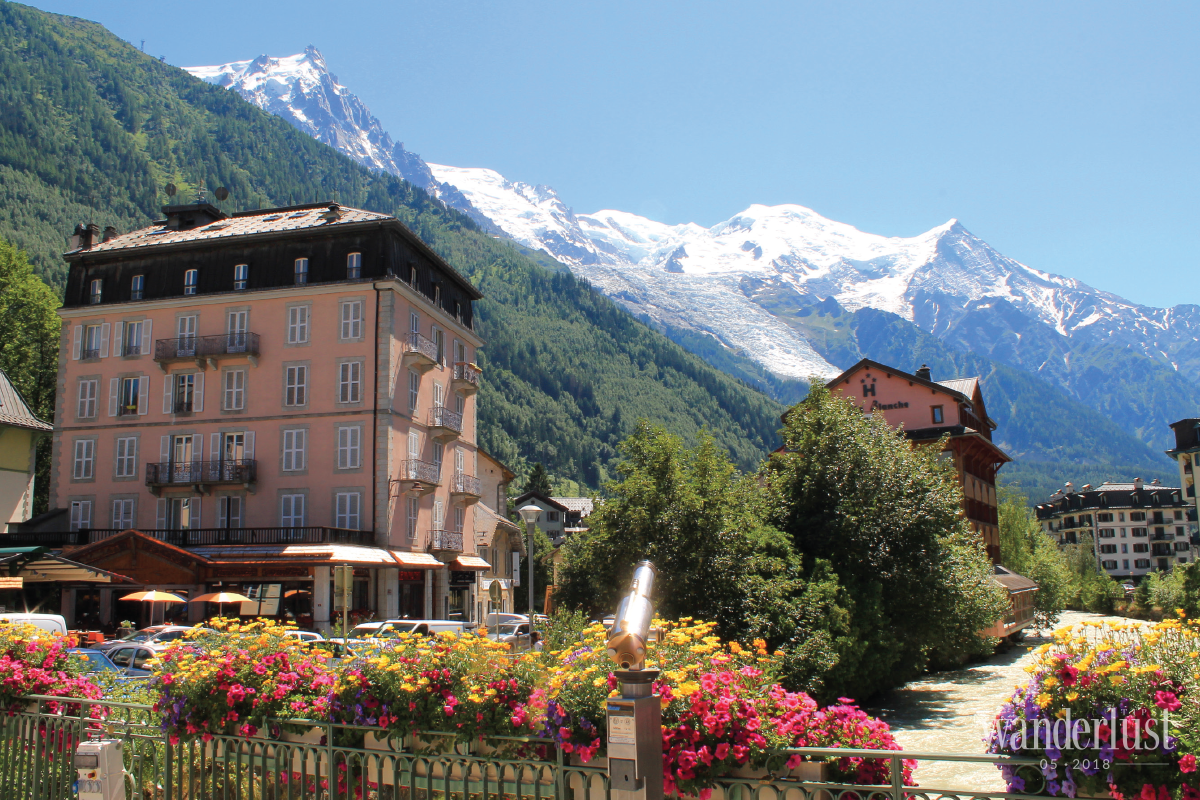 While thinking and praying for my friend, I strolled around Courmayeur town covered in autumn flowers and suddenly realized that Courmayeur looked so romantic. It had wooden houses and yards, as well as creepers, green lawns and colorful flowers blooming in the autumn sunlight.
Fortunately, that morning, the weather was very beautiful; it was sunny and pleasant with a cool breeze that made my strolling along the road become very poetic. I stopped by a local cafe for a cappuccino and a hot greasy croissant to get some more energy. After that, I took a backpack full of fast food, fruits and clothes, towels, hats, and gloves for my friend and went to the checkpoint – a stop that allowed supporters to meet the athlete.
During the journey, I would meet my friend at 3 stops. Getting to these stops was not easy as each year the organizers changed locations from where supporters took a bus. Things got more confusing when English was not the main language and the most spoken languages are French and German. After all, I became the leader of a group of supporters with multiple nationalities: American, Spanish, South African, and Korean.
We walked up and down the slopes during the 25-kilometer journey of the supporters, together we watched the majestic mountains of the Alps and thought of the athletes who were struggling on the mountain roads. It rained heavily when the sun just went down. Before I met my friend at the Champex-Lac stop, I carried the heavy backpack up to the 2-kilometer high hill to reach the stop. There were tents and beds for athletes to take a nap if needed or a large tent to enable supporters to meet and take care of the athletes.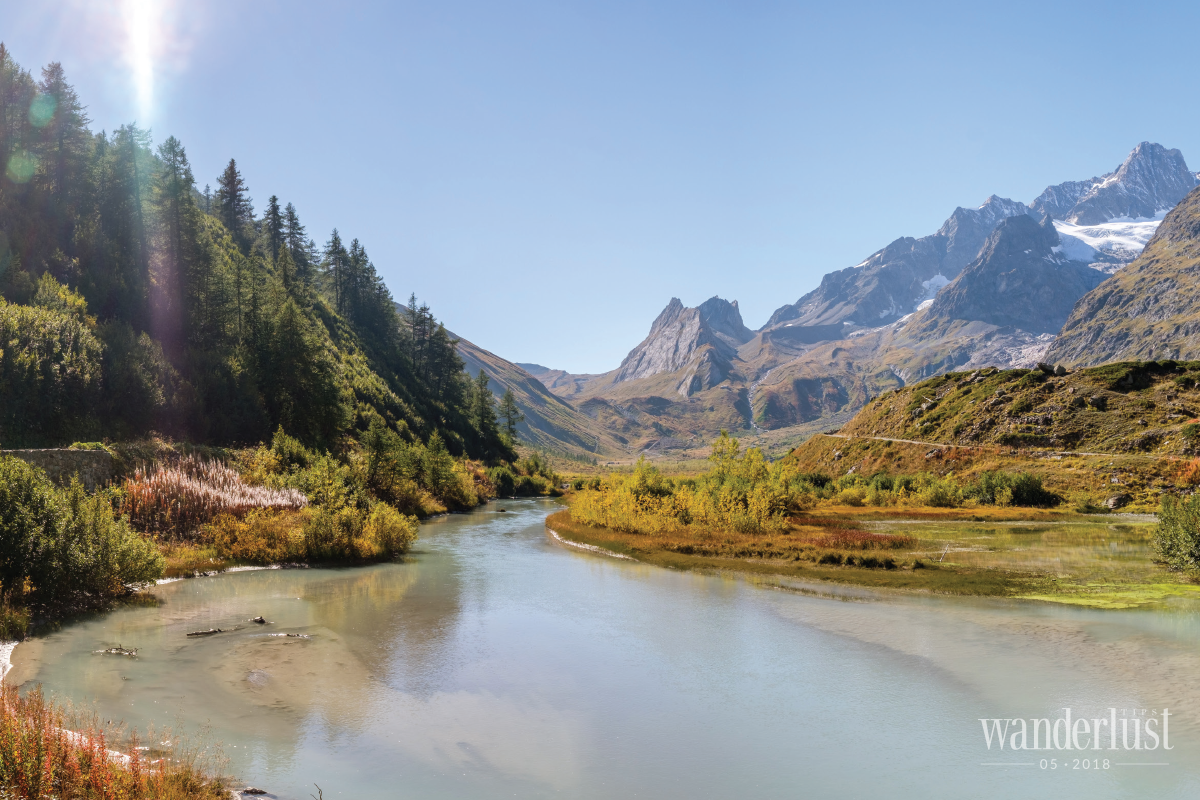 When meeting her, many layers of her raincoat was soaking wet, the cap got cold and muddy. I quickly took the soup with electrolyte salt, bread, and cheese for her to eat and recharge her energy. I gave her my sweater, woolen scarf, and woolly hat, and only kept for myself a T-shirt and jacket, then I went out to dry her clothes and gloves. We sat next to each other taking a photo to send to everyone in Vietnam, comforting and instructing each other before she continued the race. None of us talked about or admitted our true feelings of anxiety because of the harsh weather as well as the cloudy sky above Mont Blanc.
However, we already finished two-thirds of the marathon, and if we tried a little bit more, we could finish it and be proud of overcoming ourselves in this challenge. I arrived at the Trient station late at midnight. Nearly one-third of the athletes had given up due to injuries or exhaustion. Around me were people whose faces looking haggard and eyes looking tired because of the extreme weather. Someone sat in a daze like a statue, and others went to get hot soup by themselves. Feeling so worried, I went to find my friend. Could she bear the cold at 3oC on the hill? Getting cold and nervous, I kept walking into the tent.
After a while, I opened the awning windshield, stepped out of the tent; the sky that night was full of sparkling stars. The singing sound of the pine trees, the wind, and the night sky covered by stars made me feel happy. I took a deep breath of the fresh mountainous air, calmed down, and told myself that both my friend and I would overcome this challenge in the end. I understood that great trials and tribulations only helped me become stronger and built more confidence in my capacity as well as my will. Maybe my friend would also stop to take a breath, look at the starry sky and have the same thoughts as me. Looking at my watch, it was almost 3 am.
The final destination was Chamonix. It was so bad that after taking the bus from Trient to Chamonix and walking from the town center to the hostel to wash clothes as well as get some warm clothes for my friend, instead of traveling to the final spot, I was so tired I fell asleep on the sofa. I woke up and was shocked to realize that it was only 15minutes to 9 am when I needed to meet my friend at the final destination. I hurriedly changed my clothes and carried my backpack out of the house. When I rushed to the finish line, I found my friend standing with a sad look on her face, maybe she was looking for me. When seeing me running with rocket speed, all her tiredness seemed to disappear and she smiled so happily at me. We were about to cry, happily hugged each other with so much emotion, then we walked on the stage to receive a medal and took pictures.
After completing the entire necessary procedure to receive the souvenir and Ultra Trail Mont Blanc UTMB®'s certificate, we leisurely enjoyed the coffee and breakfast to recharge our energy. In Chamonix that day, the sky was blue with warm golden sunshine and bright flowers as if welcoming the "warriors" who completed this harsh race. We did not talk much, just sat together to look at the clouds and other athletes conquering the destination in the joy of their families and friends.
And then I thought to myself, "Travel to experience a hard long-distance race taking place in the mountainous jungle at the intersection of Switzerland, France, and Italy, why not?"
USEFUL TRAVEL TIPS FOR ULTRA TRAIL MONT BLANC
Transportation
Chamonix is located in Haute-Savoie province in the Rhône-Alpes region of Southeastern France. Courmayeur is a city located in the Aosta Valley, Italy. Chamonix and Courmayeur are ski resorts so the peak season is from November to March. If you do not like the winter when the temperatures may go down below 0ºC, you can travel in the summer to enjoy the green scenery and romantic flowers.
You can travel to Geneva and then take the bus (online booking) to Chamonix for about 2hours, and get on the train from Chamonix to Zurich. In addition, there are some other beautiful Swiss cities nearby such as Bern, Interlaken, Lucerne, and Morcote, so you should take time to discover all of the fairy beauty of the country featuring many mountains and shimmering lakes.
Accommodation
In Chamonix, the accommodation ranges from 5-star luxury hotels to budget guesthouses. Most 4-5 star hotels have prices of around EUR200. It is recommended to choose reasonable hotels (Chalet) and book 2-3 months in advance in high seasons and one month in advance in low seasons. In Chamonix, room prices for 2 people per night vary from EUR75 to EUR150 depending on the location and service demand there. To get the most economical trip, you can go in groups of 2 or 4 people.
Travel cost
You need to plan your expenses carefully because the cost of living in Switzerland is quite expensive. A cup of coffee costs from EUR4 to EUR7. A meal consisting of soup / salad and main course costs from EUR15to EUR30 (it depends on whether you eat chicken, beef, fish or seafood). In order to save money, a group of friends can go to the supermarket to buy food for cooking because most of the guesthouses are equipped with a kitchen and cooking tools.
You need to buy a sim card (Swisscom or Sunrise) at the airport for about USD20 to get fast Internet access. If you buy Orange or Vodafone sim cards from other European countries to take to Switzerland for roaming, the speed of Internet access will be slower.
Wanderlust Tips