Deep yet crystal-clear and alluring yet mystifying, Lake Baikal has been a mysterious place for thousands of years. Take a wonderful journey to "the pearl of Russia" and be mesmerized by the timelessly untouched land.
[rpi]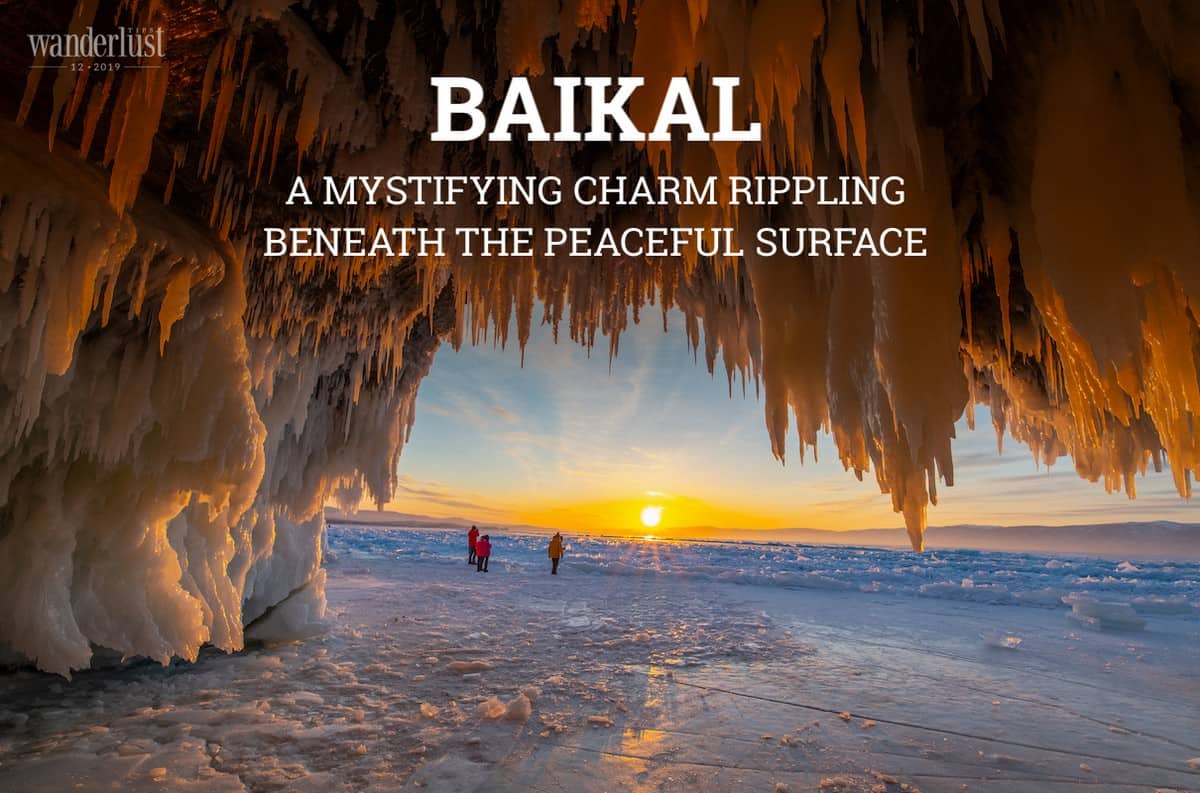 LAKE BAIKAL – FALL IN LOVE WITH THE UNTOUCHED BEAUTY
Nestled peacefully in wild Siberia, the pearl of Russia bears a very close resemblance to a giant crescent. Baikal, also known as the Sacred Sea, is the deepest freshwater lake in the world with a maximum depth of 1,642m and contains 20% of the world's freshwater. Despite having such incredible depth, its surface is crystal-clear, flat and peaceful like a mirror reflecting the majestic mountains. You can also discover fantastic stones and even creatures living in the lake.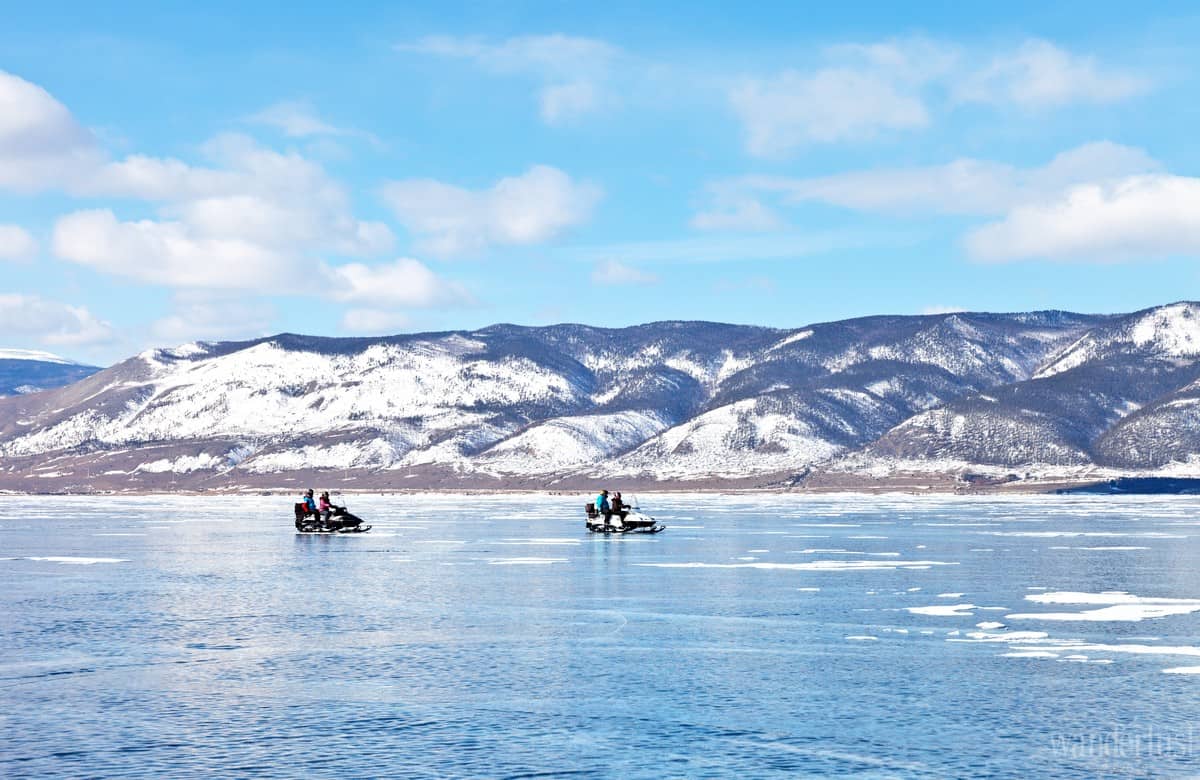 Be wowed by the unrivaled beauty of the spacious and majestic surroundings, Lake Baikal boasts a unique charm all year round at any time of the day. On warm days, the gentle rays of sunshine shine through the dense foliage and shimmer on the peaceful surface of Lake Baikal. On cold winter days, the Sacred Sea freezes and then icy bubbles appear beautifully throughout the lake, jagged cracks run as far as the horizon and crystal-clear icebergs bring people's curiosity to life. Lake Baikal boasts a unique charm that is difficult to put into words. Take a visit to the region and you will see for yourself how exquisite this splendid natural wonder truly is.
THE MYSTIFYING APPEARANCE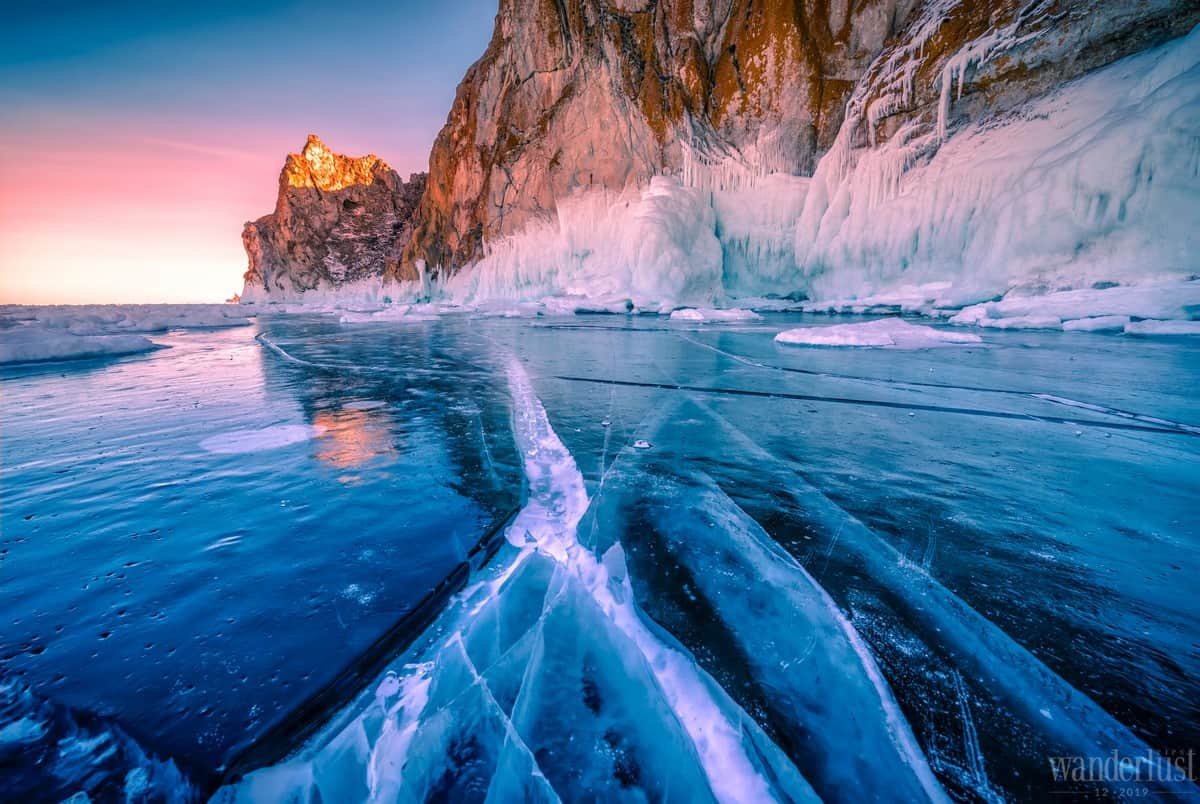 There are so many peculiar stories about this place that have been passed down from generation to generation. In the 17th century, Lake Baikal was known as "Lamu" which means "Sea" according to the Evenk language. Buryatian people later called it "Bengal" and gradually changed it to Lake Baikal to synchronize with the Russian language. Rumour also has it that once upon a time, Baikal – a powerful man had a very beautiful daughter named the Angara. The father wanted her to avoid the pitfalls of life, so he locked the Angara in a tall tower. Time passed quickly when she fell in love with Yenisey, so she fled from her father, which made him bitterly resentful.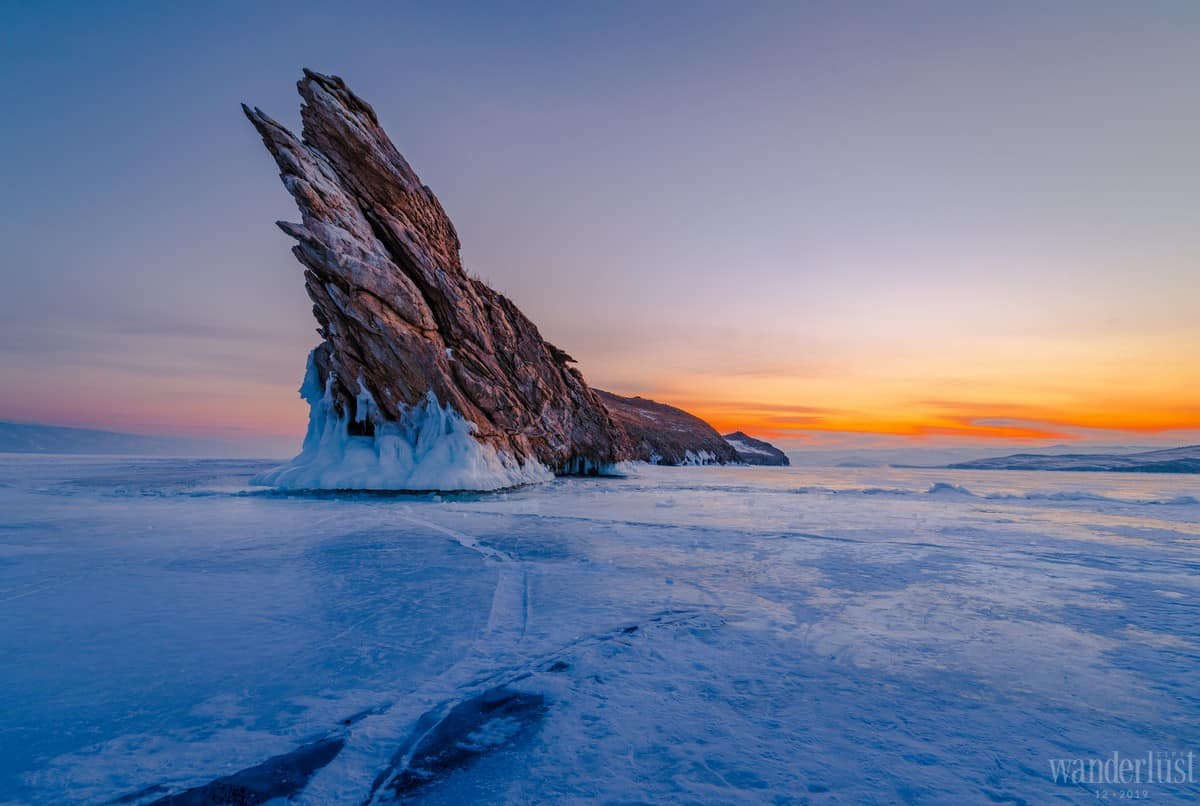 Thus, he put a curse on her. He also prevented the couple from meeting and dating by a mountain. Even though his daughter begged for forgiveness, Baikal only allowed her tears. Angara River – the major tributary of Lake Baikal and Yenisey River is in the shape of a teardrop as we see it today. Additionally, Lake Baikal is associated with an extremely thrilling legend. There was a pilgrim who had great sympathy for the starving people's fate, so he tore his heart from his chest and threw it on the ground. As a result, Lake Baikal came into being. Not only is Lake Baikal a site to behold, but there are also some pretty fascinating tales about how this wonder came to be.
INTERESTING STORIES ABOUT LAKE BAIKAL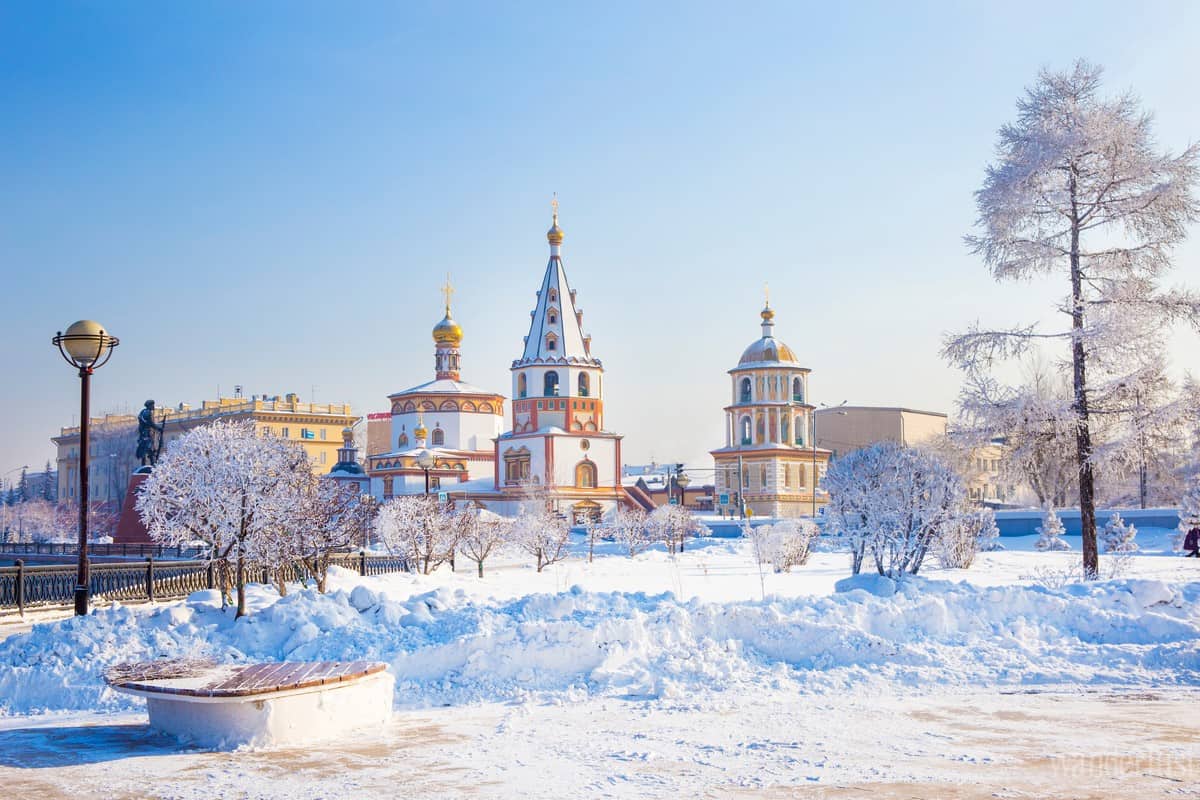 No lake on Earth is more mysterious and bizarre than Lake Baikal. Rumour has it that there is a giant monster living at the bottom of the peaceful and beautiful lake. A large stone slab, dating back to BC, depicts some sort of terrifying giant water monster. The image carved into the stone shows a lizard-like creature with sharp claws and an extremely thick armor-like skin. Notably, the Buryatian people living by the lakeside, said that they had witnessed the giant monster in the middle of the lake and they called it the "Armoured Water Dragon" as LusudKhan or Usan-Lobson Khan.
If a monster existed in Lake Baikal, the lake could not be famous for its magical and mystifying presence. People also spread rumors that the vast Lake Baikal has been the location of a number of alleged sightings of aliens and UFOs. In 1982, Soviet navy divers encountered a group of humanoid creatures that were dressed in silvery suits in Baikal. In 1977, a deep-water submersible called Paysis was operating at a depth of 1,200 meters in the lake, there was suddenly troubled.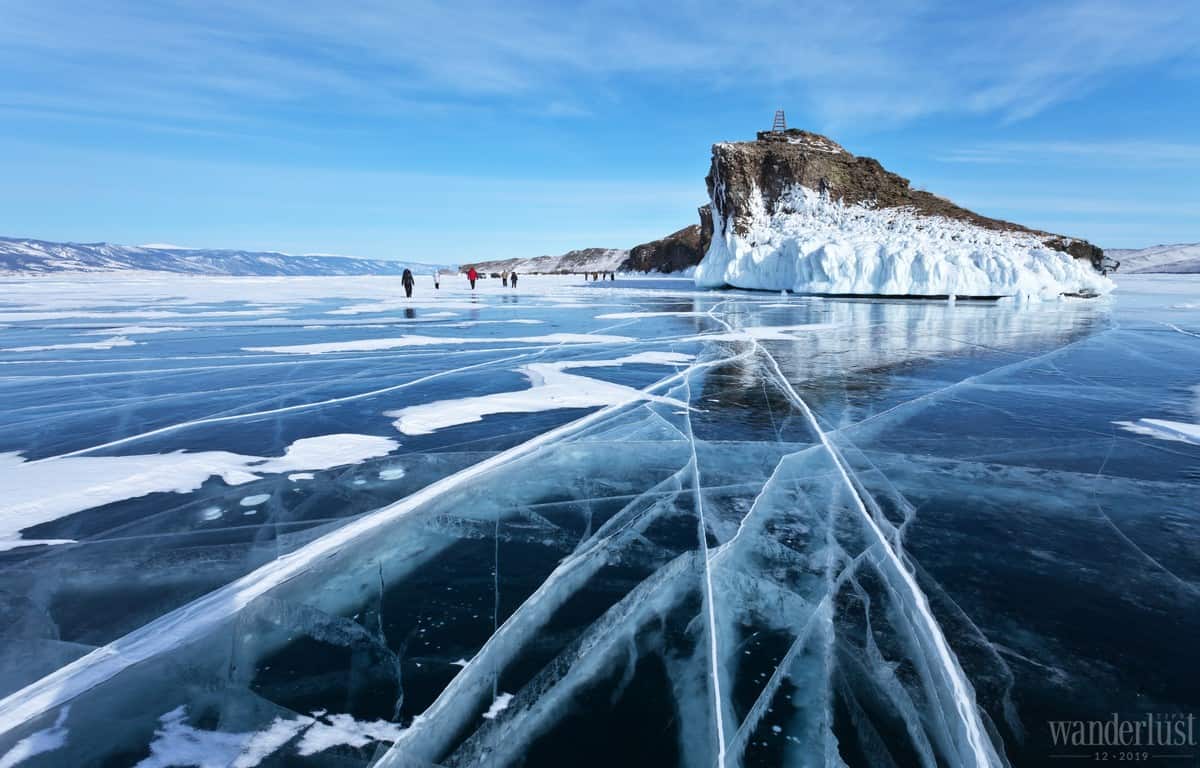 The Physics was in complete darkness until a sudden bright beam shone upon it then flickering out and once more leaving the sub in cold blackness. It has never been satisfactorily explained what the source of the light was. In 2009, the International Space Station reported that strange circles with a diameter of up to 4.4km appeared on the frozen surface of Lake Baikal. Lake Baikal still sits on an array of mysteries, the local residents living around the lake often see many strange phenomena such as an imposing castle, trains or even strange ships lazing far away. It seems to us that surprising the world with interesting discoveries on Lake Baikal in the future can still be a big challenge.
W.TIPS
TRANSPORTATION
From Hanoi or Ho Chi Minh City, there are many flights for you to travel to Russia, for instance, Vietnam Airlines and Aeroflot flights.
From the airport, visitors can travel by train or bus to the Irkutsk transfer hub which is the most popular stopover to transfer to Lake Baikal. Additionally, you could experience the famous Trans-Siberian Railway and get a spectacular view of the majestic natural scenery. Sit on the train in winter whilst watching the charmingly icy land.
BEST TIME TO TRAVEL
Russia has two seasons including winter and summer. July is the best time to travel to Lake Baikal as the weather is cool and pleasant. However, if you want to have a more exhilarating experience, you should come here in the winter to admire the completely frozen lake.
SIGHTSEEING ATTRACTIONS AROUND LAKE BAIKAL
>> Discover mysterious islands: With the largest area and located in the center of Lake Baikal, Olkhon Island is dubbed the heart of the lake. Aside from the breathtaking natural surroundings, Olkhon Island draws people's attention thanks to an array of fascinating myths and legends. Additionally, Baikal is home to up to 27 other large and small islands, for instance, Ushkani Island and Holy Nose Peninsula.
>> The alluring village of Listvyanka located along the shore of Lake Baikal with a population of 1,500 people is an outstanding tourist destination. Visitors can pay a visit to famous attractions, for instance, Baikal Museum, Cherskiy Mountain or Nicholas Cathedral. Moreover, visitors can also experience a variety of local customs and traditions.
>> Despite the cold weather, visitors traveling to Lake Baikal in the winter can participate in a wide range of outdoor activities such as camping, cycling, and climbing. In particular, you can enjoy snowmobiling in the middle of the lake, ice fishing and sampling the delicious smoked fish.
CUISINE
>> Omul whitefish is the most famous delicacy to try at Lake Baikal. There are many ways for you to enjoy this unique dish such as eating it raw, smoked, fried or salted.
>> Black bread is always a must-have dish on the dining table in Russia, served with butter, jam or various types of meat.
>> Russian salad is an appetizer famous all over the world.
>> Pelmeni or Happy Cakes are dumplings made from pork, onion, garlic, salt, and Russian dough.
Thanh Thanh | Wanderlust Tips