If you are looking for a scenic journey full of nature, then Tan Lap Floating Village must be added to your Vietnam bucket list. The beautiful village located in the Western region is home to the peaceful and idyllic countryside, making it a haven for travellers looking to embrace natural surroundings.
[rpi]
Situated in Tan Lap Commune, Moc Hoa District, Long An Province, about 15km south of the Cambodian border, Tan Lap Floating Village ecotourism site intrigues visitors with its lush greenery, charming rivers and the peaceful pace of countryside life. Visitors will have the opportunity to escape their daily grind and indulge in heavenly nature.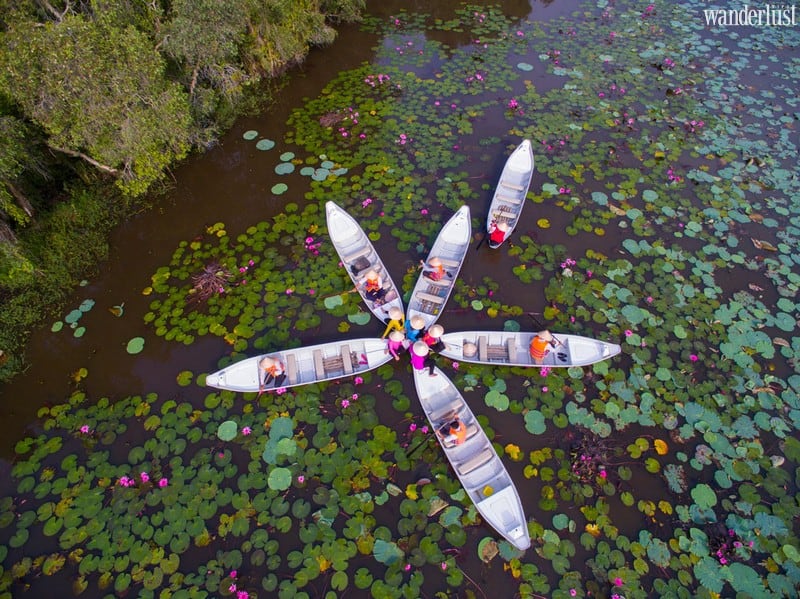 True to its name, Tan Lap is a wild wetland located in Long An Province, thus, local people have to build houses on high mounds and whenever the land floods, their houses also rise. With an area of 135 hectares and a buffet area of 500 hectares, the village will be a place for recreational activities, relaxing experiences and sightseeing. Currently, Tan Lap Floating Village is focusing on tourism development for the local community.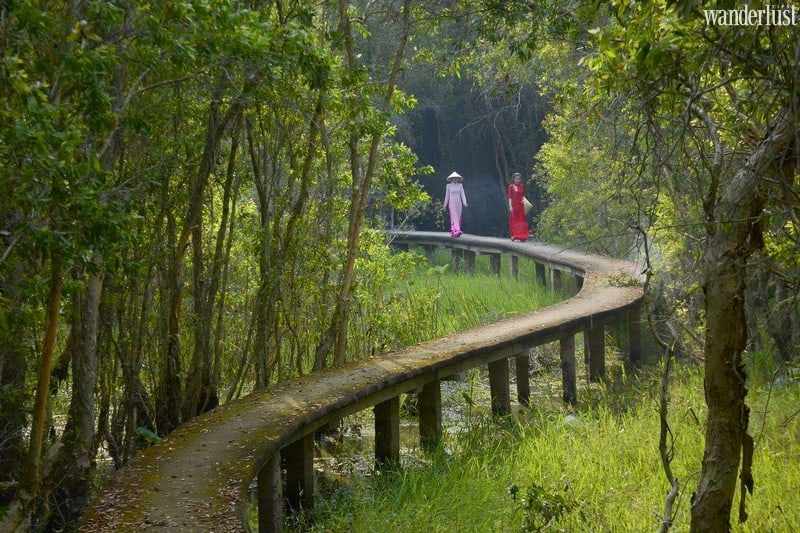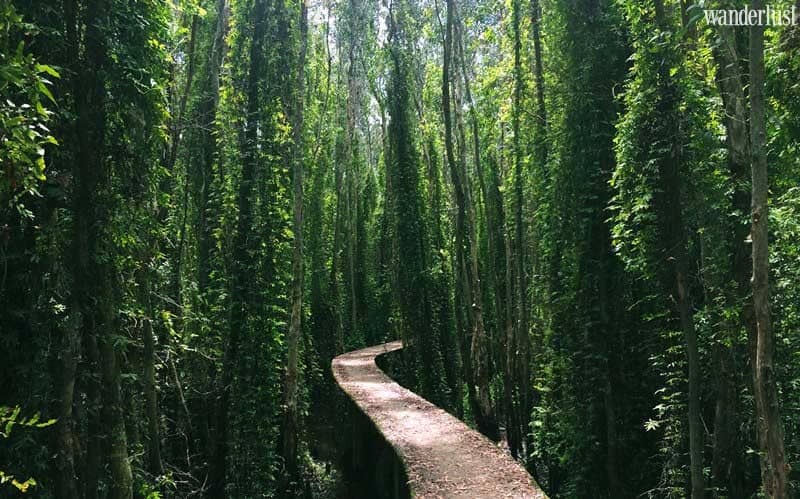 Tan Lap Floating Village fascinates a large number of domestic and foreign visitors with its opportunities for adventure, including a 5km-long path through the cajuput forest and a 38-metre observation tower. Looking out over the vast forest, you will have an interesting insight into the wild and peaceful natural beauty of the floating village. Take a river cruise around the serene village and feel how peaceful and tranquil the village truly is.
Additionally, Tan Lap Floating Village is home to a rich abundance of flora and fauna. Visitors here will definitely be impressed by the endless shade of green from the Melaleuca trees. In particular, Tan Lap Floating Village is known for its beautiful lotus fields. You will be inundated by the delightfully fragrant aroma lingering in the air whilst appreciating the stunning pinkness of the lotus flowers.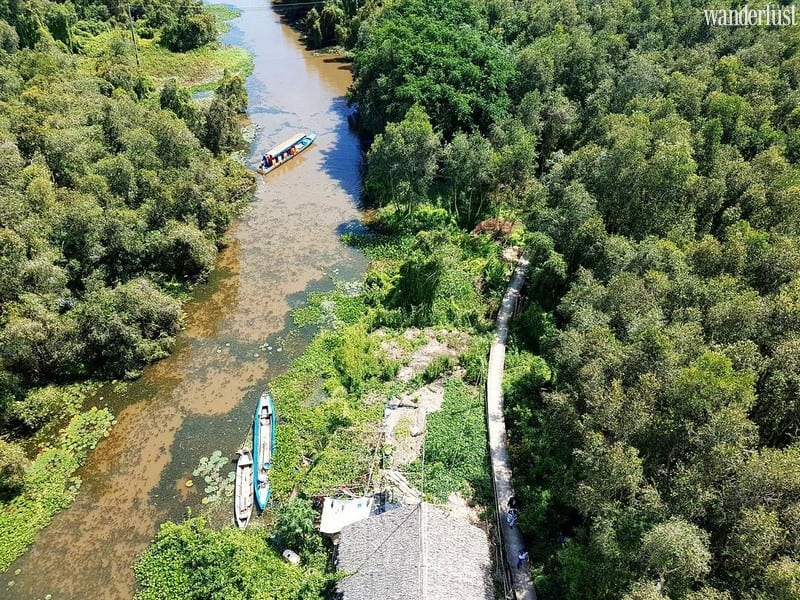 Your trip to Tan Lap Floating Village would not be complete without taking a boat tour through the cajuput forest. As the boat bobs gently up and down on the still water, you will certainly feel at peace. If you are planning a summer vacation, then consider a trip to Tan Lap Floating Village where you can enjoy fun-filled memories and immerse yourself in a peaceful yet wild nature.
Wanderlust Tips | Cinet