Whenever you travel to the Sichuan Province, you will not only be immersing yourself in an amazing variety of famous tourist attractions, but also have the opportunity to learn of many historical tales and the ancient culture of China.
[rpi]
Located in the southwestern region of China, Sichuan has so much to offer. Known as the gateway to Western China, the province lies closest to the majestic beauty of Tibet. With its stunningly spectacular natural landscapes, Sichuan Province will truly win over your heart.
DANBA TOWN – JIAJU TIBETAN VILLAGE IN SICHUAN PROVINCE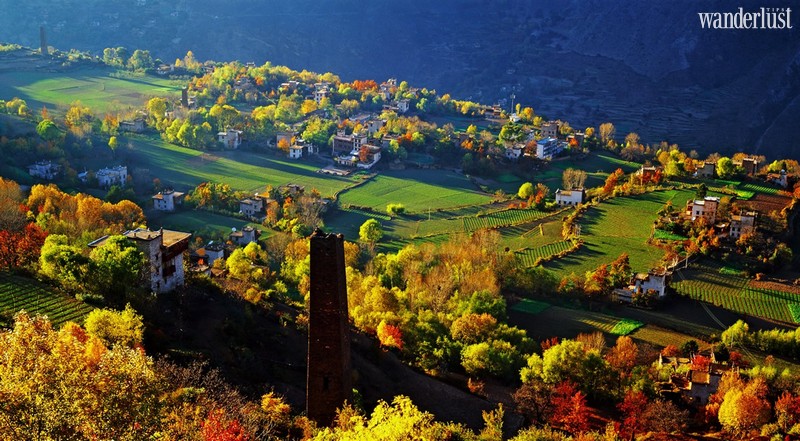 Crossing the towering mountain slopes with one side of a vast abyss and the other made up of steep cliffs, Jiaju Tibetan Village, located nearly 500km from Chengdu, boasts a very distinct beauty. "Jiaju" in the local Tibetan language means a hundred and describes the number of families living in the village. With a population of more than 140 families, Jiaju was listed as one of the six most beautiful villages in China by Chinese National Geographic in 2006. As a fairy-tale-esque tourist destination in Sichuan, the houses in Jiaju Tibetan with crown-shaped roofs, red verandas and surrounding white walls appear like small castles in the forest. Jiaju Village is a wonderful destination in spring as it is beautifully adorned with an assortment of colourful flowers that stand out against the green meadows.
THE SCENIC VALLEY OF JIUZHAIGOU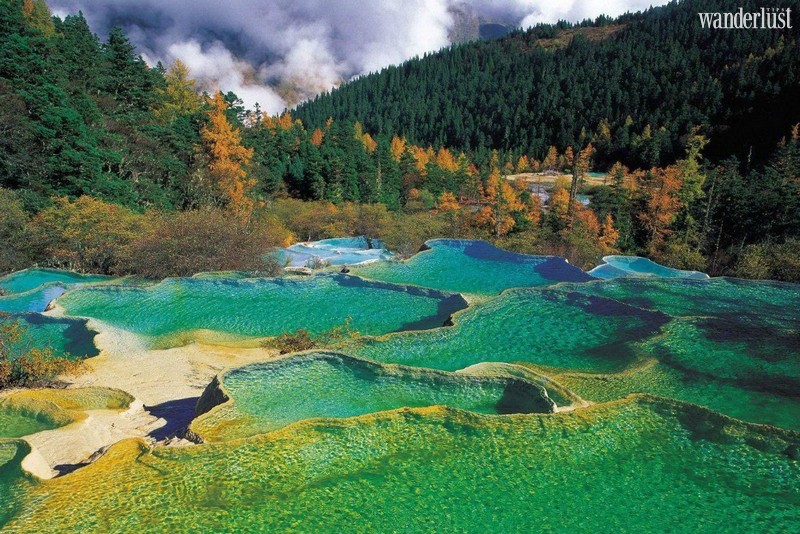 Jiuzhaigou can be seen from all directions and surprises many tourists. This is a nationally managed natural reserve which is located in the north of the Sichuan Province. Soaring to an amazing altitude of 2,000 – 4,500m, the valley is covered with primeval forests and 108 serene emerald lakes and vibrant multi-stage waterfalls. The snow-capped mountain peak makes Sichuan the most remarkable natural wonder. In 1992, the Jiuzhaigou Valley was recognised by UNESCO as a World Heritage Site.
THE WONDERFUL SICHUAN BAMBOO FOREST
To reach this lush green Sichuan bamboo forest, you need to travel about 70km to the Southeast of Yibin City, Sichuan. The forest is home to an amazing array of lush bamboo which is grown densely to create a cool, airy atmosphere. When visiting the green bamboo forest, you can also catch sights of scenic limestone caves and spectacular lakes. This tourist attraction is open all year round to visitors. If you are looking for a bit of peace and solitude in Sichuan Province, then this refreshing forest ought to added to your travel bucket list.
THE MAGNIFICENT BEAUTY OF MOUNT EMEI, SICHUAN PROVINCE
Located in the west of Sichuan Province, Mount Emei is considered the great pride of the local people. Take a visit to Sichuan, you will have the chance to marvel at the imposing mountains, hovering white clouds, green trees and all different kinds of fauna and flora. Mount Emei is home to more than 3,000 various plant species. Additionally, the site attracts visitors with 26 beautiful pagodas, including 8 large pagodas that regularly hold Buddhist ceremonies. In 1996, UNESCO recognised Mount Emei as a World Heritage Site.
HAILUO VALLEY, SICHUAN PROVINCE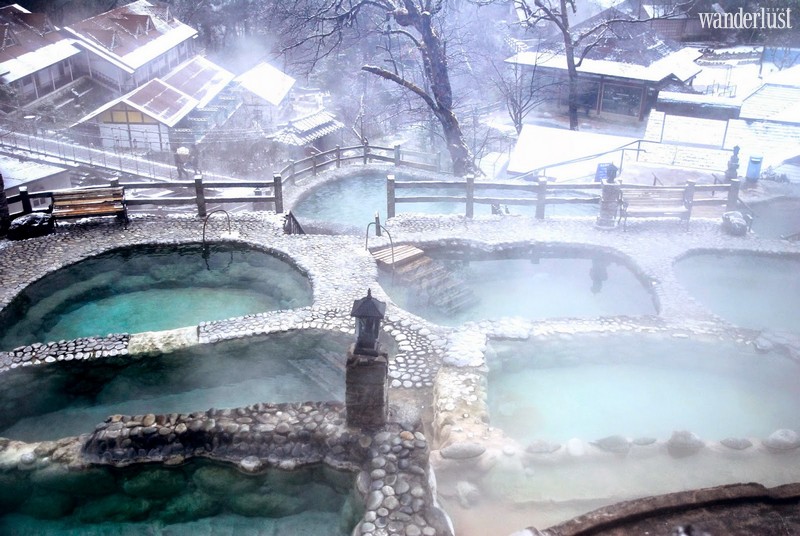 Hailuo Valley is one of the most famous valleys not only in the Sichuan Province but also in China. No trip to Sichuan is complete without visiting the valley where you can see the spectacular glacier running along the hillside. The whole valley is covered with a thick blanket of pure white snow. There is an ice waterfall standing at a height of over 1,000m and bearing a width of 1,000m. Here, you will be overwhelmed by the magic of nature. With its stunning magnificence, Hailuo Valley has been compared to an ancient crystal palace, making it an ideal destination for you to explore and experience.
Wanderlust Tips