Located in a mountainous province in Northern Vietnam, Ta Xua Peak, known as the Dinosaur's Backbone, is a must-visit destination for travel enthusiasts due to its exquisite beauty and picture-perfect natural landscapes.
[rpi]
For those who have a true passion for adventure activity, a visit to the magnificent peak of Ta Xua is not to be missed. You will be not only fascinated by the spectacular natural surroundings but also overwhelmed by the amazing variety of challenging experiences. Taking a stroll around the mountaintop whilst admiring the fluffy white clouds will make you feel like you have reached heaven on earth.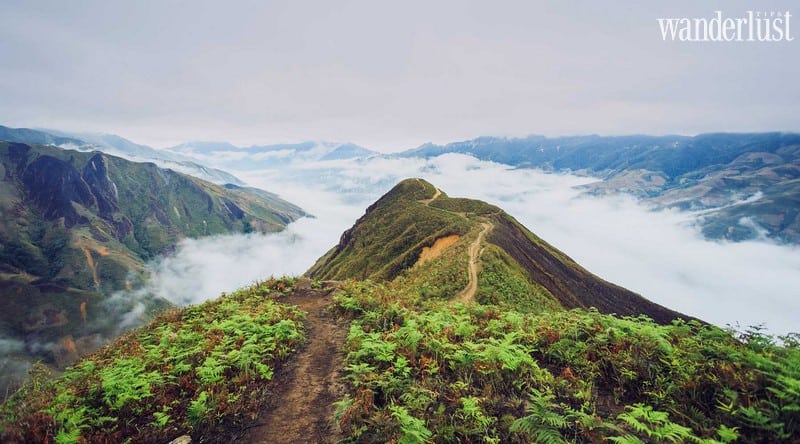 Located in Bac Yen District, Son La Province and about 220km from Hanoi, Ta Xua mountain range is majestically formed by three uniquely-shaped peaks that resemble the back of a dinosaur and the head of a turtle. Notably, the highest point sits at 2,865m and is known as the 10th highest mountain in Vietnam. This imposing wonder is a popular travel attraction for those who are passionate about climbing mountains in Vietnam.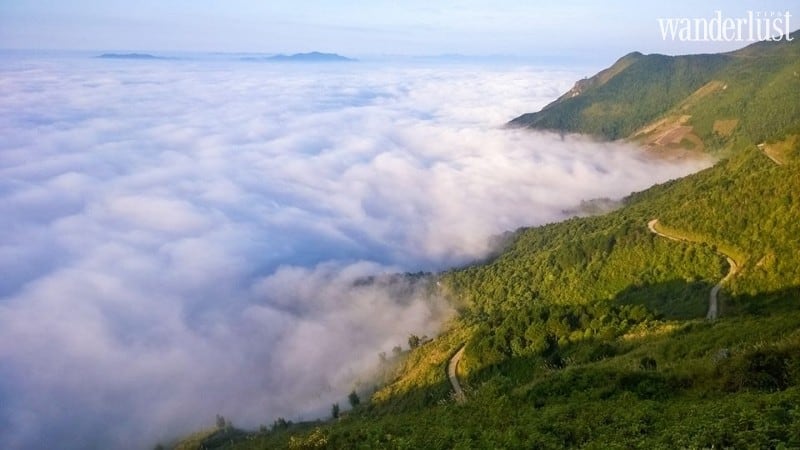 Additionally, Ta Xua Peak is also the perfect place to get a mesmerising view of the clouds. If you are interested in experiencing the peaks enshrouded in fluffy white clouds, then take a trip between December and March. You can depart from Ta Xua Village or from Bac Yen District to climb the infamous "Dinosaur's Backbone". Please be aware that this journey is extremely dangerous and challenging due to the vast array of hair-raising windy roads.
The climb to Ta Xua Peak is a challenge for newcomers as you will have to traverse lots of windy roads. However, once you reach the mountaintop, you will be able to appreciate the beauty of your natural surroundings, the vastness of the sky and the softness of the clouds. This trip will be one of the most fun-filled and unforgettable memories of your life.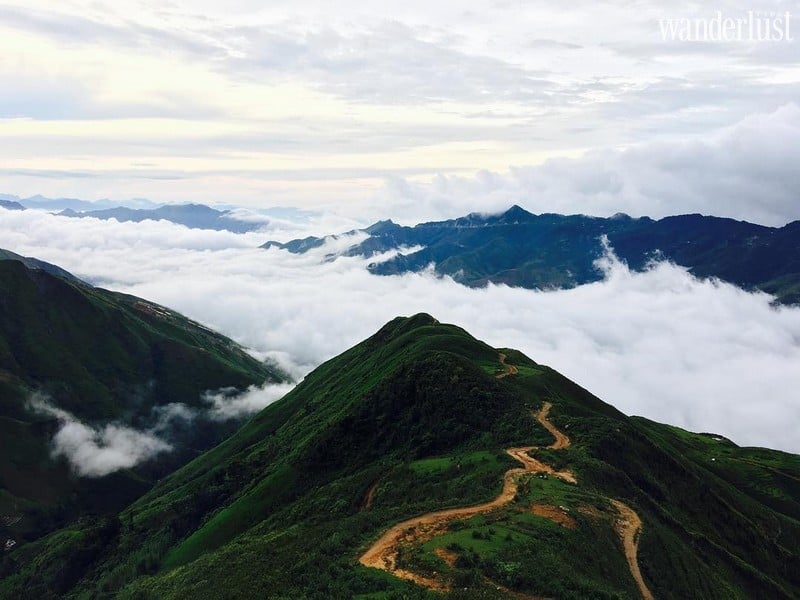 The scenery in Ta Xua is extremely impressive and its ethereal charm completely depends on the local weather. You will have the best view of the unique cloud formations when it is cold and drizzling at nighttime and sunny in the daytime. Thus, before travelling to Ta Xua, you must carefully check the forecast.
Ta Xua Commune is located high up in the mountains, thus, the living conditions here are sparse. Before going to Ta Xua, ensure to make a detailed plan. Be sure to pack jackets, blankets, raincoats and glasses. Aside from your personal belongings, you should also bring some food, for instance, instant noodles and bread.
Wanderlust Tips | Cinet