Ca Mau, the southernmost province of Vietnam, makes a really great impression thanks to its idyllic countryside beauty and friendly locals. When travelling to Ca Mau Cape, you must visit the lush tropical forests and the buzzing floating markets to get a fascinating insight into the beautiful land.
[rpi]
TRAVEL THROUGH THE CA MAU CAPE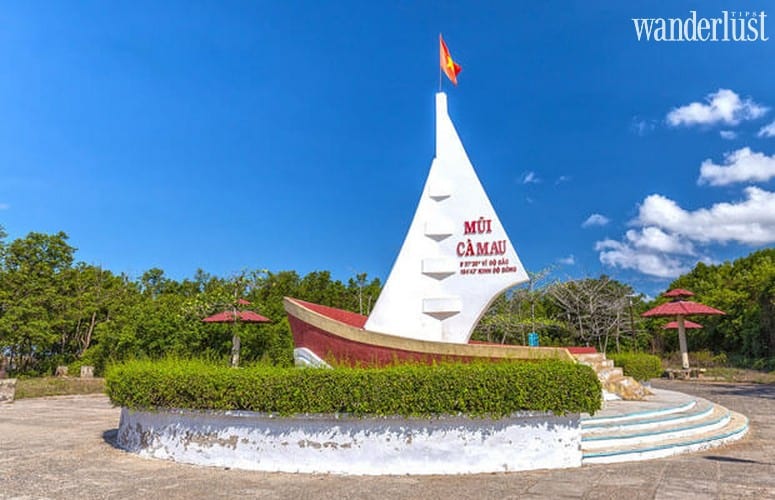 About 120km from Ca Mau City, Ca Mau Cape is a popular tourist attraction in Ca Mau Province. Situated in Mui Hamlet, Dat Mui Commune, Ngoc Hien District, Ca Mau Cape fascinates both domestic and international visitors due to its distinctive features. Visitors will have the chance to capture photos and enjoy the breathtaking natural surroundings. Be mesmerised by the refreshing atmosphere of dense forests and charming rivers whilst taking in the awe-inspiring views. Travelling to Ca Mau Cape will bring so much joy to your life.
CA MAU FLOATING MARKET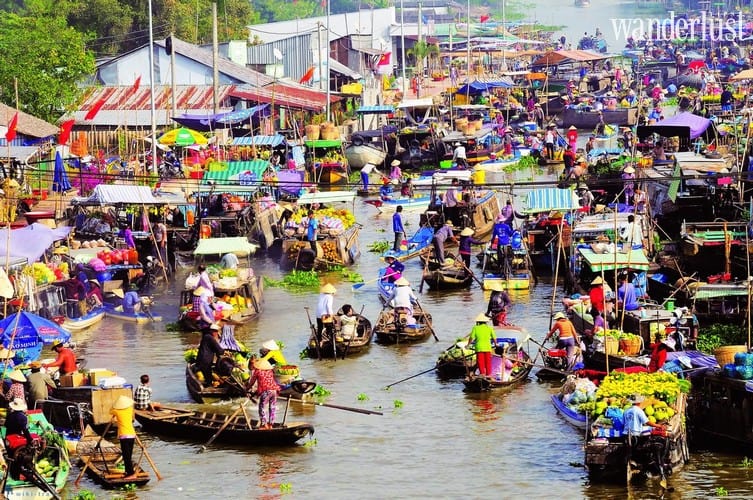 For people living in the Mekong Delta,  their lives have a strong bond with rivers, canals and floating markets, making it a signature cultural beauty. Here, visitors can understand and appreciate the dynamic daily life in Ca Mau. Located at the end of Ganh Hao River, the floating market is home to an amazing variety of ships and rafts carrying all kinds of agricultural products and essential goods. It is an interesting way to spend a few hours, adrift on a boat, chatting with friendly salespeople and listening to folk music whilst savouring delicious local delicacies.
U MINH HA NATIONAL PARK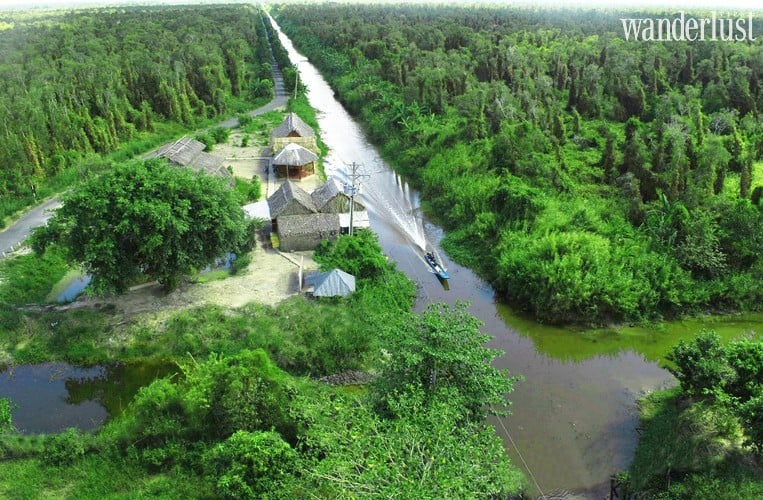 Listed by UNESCO as a biosphere reserve of the world, U Minh Ha National Park is home to a rich abundance of unique flora and fauna and a great place for nature lovers and adventurous travellers. Thanks to its large area, U Minh Ha Forest allows visitors to enjoy the Sky Observatories, where you can get a bird's-eye view of Ca Mau. More interestingly, take a boat tour around the forest to get a better understanding of its biodiversity. After you have explored the area, pop into a restaurant to enjoy the infamous fish hotpot of U Minh Ha Forest.
THI TUONG LAGOON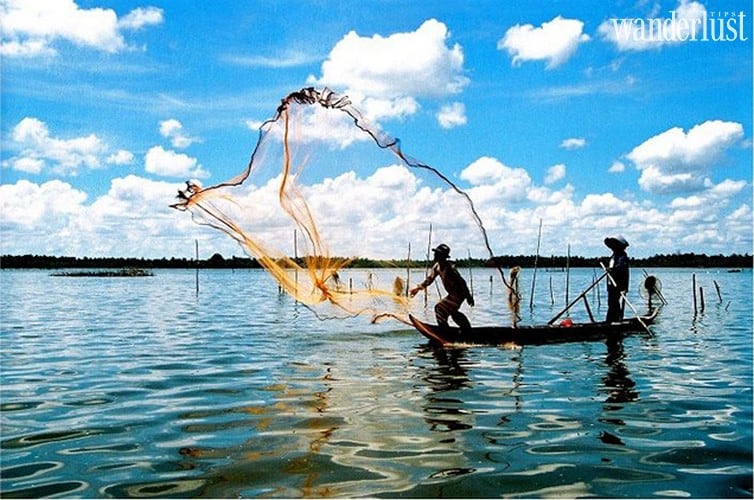 Located about 40km from Ca Mau City, Thi Tuong Lagoon is the largest and most beautiful lagoon in the Mekong Delta. The lagoon is 12km long, 2km at its widest point and 1.5m at its deepest point, including three main parts First Lagoon, Middle Lagoon and Outer Lagoon. The most peaceful time to view the lagoon is at sunset when the lagoon sparkles under the final rays of light. The quintessential image of old stilt houses and fishermen patiently awaiting their catch has people falling head over heels in love with this glorious lagoon.
HON KHOAI ISLAND
Hon Khoai Island, one of the most beautiful and famous landscapes of Ca Mau, is home to a group of five islands named Hon Lon, Hon Nho, Hon Tuong, Hon Sao and Hon Doi Moi. Apart from an amazing variety of untouched beaches and wild natural landscapes, Hon Khoai Island captivates tourists due to its primaeval forest with an abundance of wood, animals and plants. Hon Khoai Island is definitely an extremely intriguing destination for your journey to Ca Mau.
Wanderlust Tips