After studying and working hard, planning a trip to a peaceful and nature-infused destination is an excellent idea. Lam Dong should be on every traveller's must-visit list as it is the perfect place to kick back, relax and get away from the hustle and bustle.
[rpi]
GENERAL INFORMATION ABOUT LAM DONG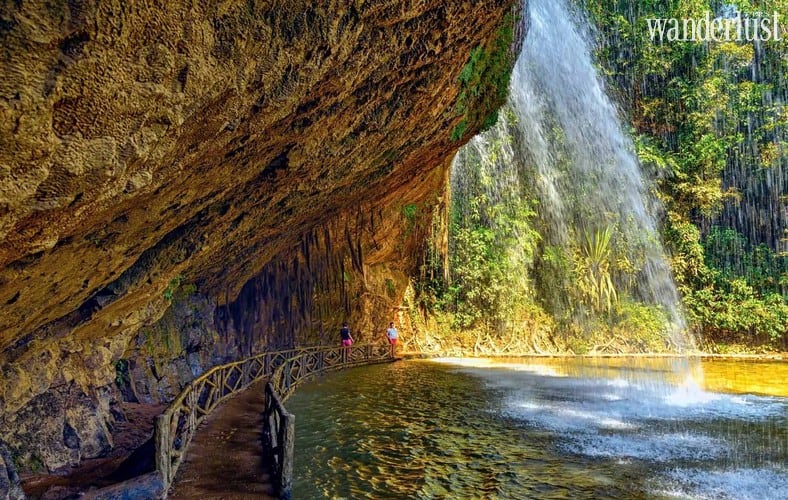 As one of the five provinces located in the Central Highlands and the 7th largest area in the country, Lam Dong has domestic and international travellers falling head over heels in love with its majestic beauty and unrivalled nature. The place is not only home to the town of Da Lat but also an amazing abundance of picturesque natural landscapes, where you can escape the aspects of weariness and discontent that come with daily life and then indulge in the refreshing atmosphere of the Central Highlands.
BEST TIME TO TRAVEL TO LAM DONG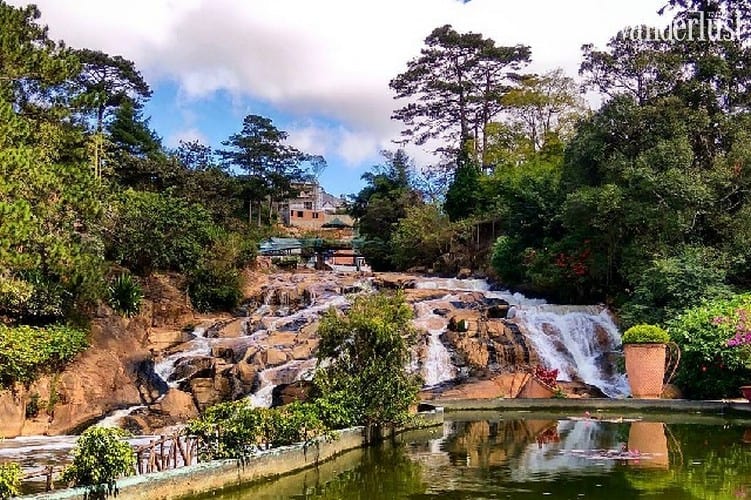 Located on the Lam Vien – Di Linh Plateau, Lam Dong Province has a tropical climate all year round. Therefore, this place has become one of the most favoured destinations for visitors in summer. In Lam Dong, the rainy season begins from May to November and the dry season is from December to April. July, August, September and December are considered the best times for a retreat to Lam Dong.
TRANSPORTATION TO LAM DONG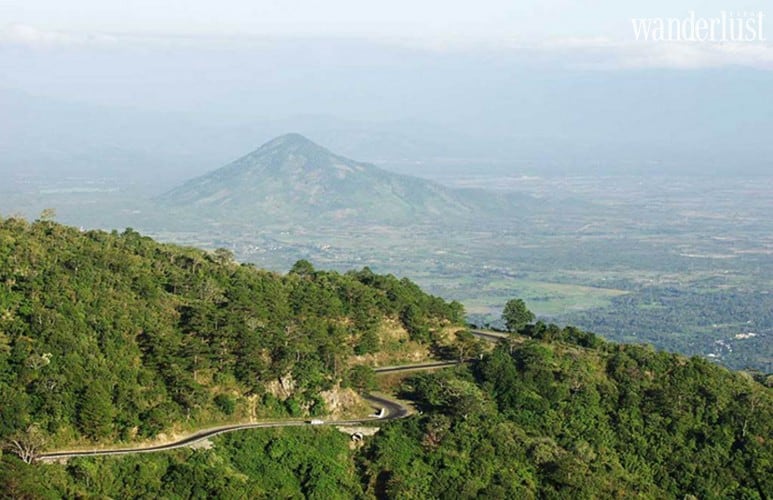 There are many transportation options for you to visit Lam Dong. From major cities, travelling by plane may be the best choice as you can easily take cheap flights to get to Lien Khuong Airport. Alternatively, if you want to really enjoy the beautiful scenery along the way, you can travel by car, bus or even motorbike. No matter which mode of transport you choose, you will have an unforgettable experience in Vietnam.
BEST TOURIST ATTRACTIONS IN LAM DONG 
DA LAT CITY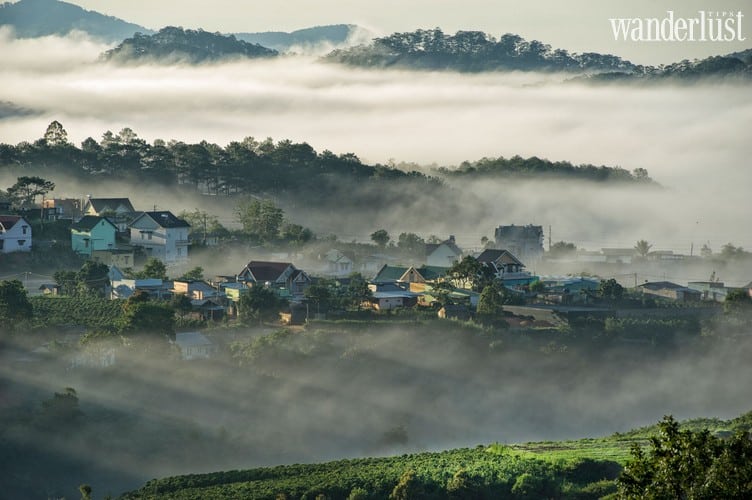 Your trip to Lam Dong would not be complete without visiting Da Lat, the city shrouded in mist. The city of love captivates visitors with its rustling pine hills, beautifully-flowered valleys and ancient architectural structures that are embodied cultural and historical values. Additionally, Da Lat is home to a wide range of Instagrammable locations, making it a popular destination for photography enthusiasts. Taking a stroll through the peaceful streets in the cold weather whilst savouring a hot grilled rice paper with egg – Vietnamese pizza – and the romantic ambience of Da Lat is the perfect way to experience this Vietnamese city.
TA NANG FOREST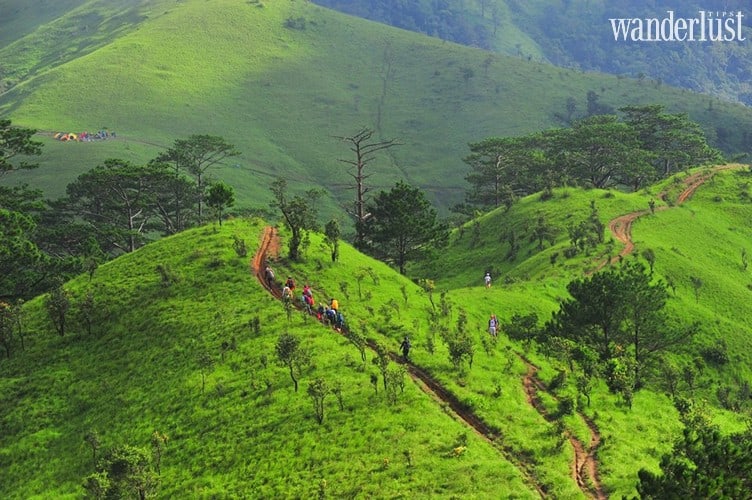 Situated in Duc Trong District, Lam Dong Province, Ta Nang Forest impresses visitors with its vast grass-capped hills and undulating mountains. If you are a lover of nature and adventure, then Ta Nang Forest is truly the perfect destination to add to your travel bucket list. Over 50km long and passing through three provinces of Lam Dong, Ninh Thuan and Binh Thuan, the Ta Nang – Phan Dung forest road is known as the most beautiful road in Vietnam.
PONGOUR WATERFALL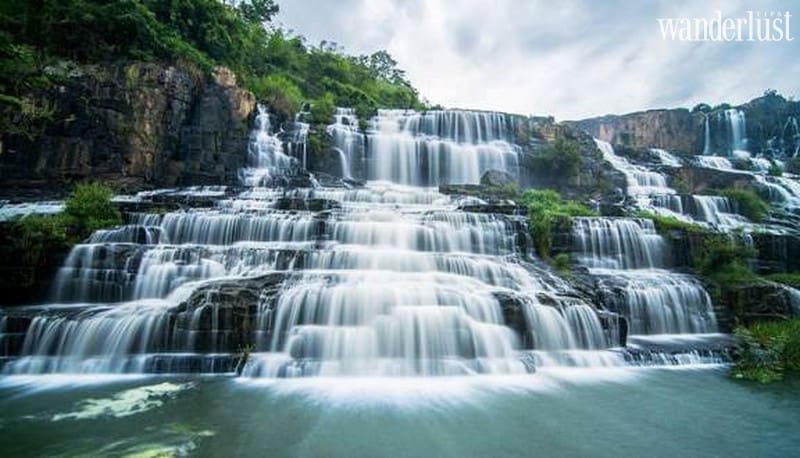 Pongour is the most beautiful Southern waterfall according to King Bao Dai, thanks to its overwhelmingly untouched beauty. Located in Tan Hoi Commune, Duc Trong District, about 50km south of Da Lat city centre, Pongour cascades through seven layers of rock. During the annual Lantern Festival, the towering waterfall attracts a large number of Vietnamese tourists of all ages, making it a significant cultural destination in Lam Dong.
DAI NINH LAKE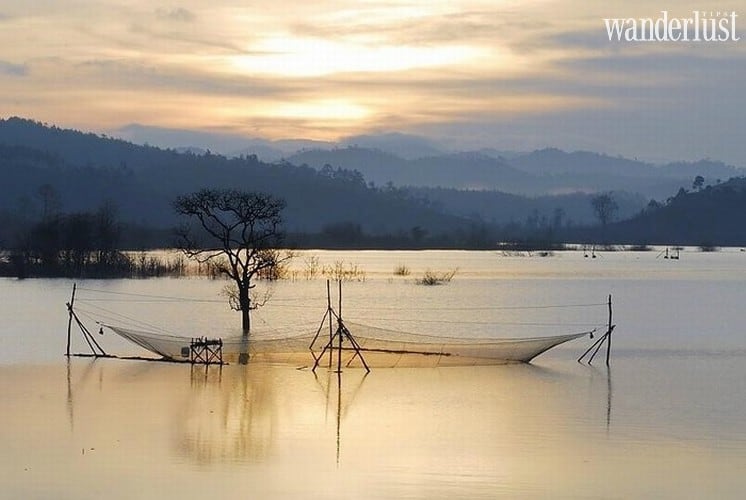 Dai Ninh Lake is renowned for its mystifying and gentle beauty in the middle of the Central Highlands. Located within the Dai Ninh Hydroelectric Power Site in Dong Nai River, the lake is responsible for supplying water to Binh Thuan Province. If you want to discover the serene beauty of the lake, then take a walk early in the morning when the lake is still cloaked in thick mist, forming a wonderful and fanciful picture. Looking out over the peaceful lake, you will catch sight of bare tree trunks emerging from the water.
K'LONG VILLAGE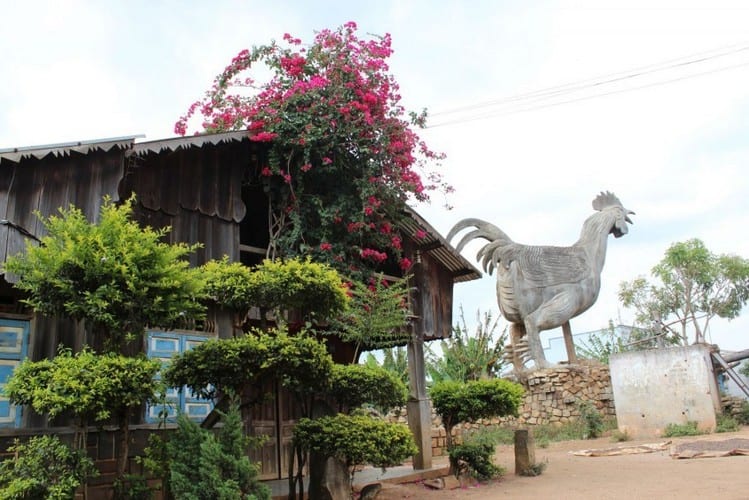 K'Long Village or Ga (rooster) Village, is mainly inhabited by the K'Ho ethnic minority in the Central Highlands. Here, visitors will be extremely impressed by the traditional highland-style houses and hand-crafted brocade products woven by villagers. Additionally, the K'Long Village is home to terraced rice fields grown on the red basaltic soil.
LAM DONG CUISINE
Lam Dong cuisine is the perfect blend of nature-inspired flavours and local culture. Many tourists fall head over heels with famous fruits in Lam Dong, for instance, Da Lat strawberries, Laba bananas, persimmons, artichokes and many different kinds of vegetables. Your appetite will certainly get the better of you due to an abundance of delicious delicacies in Lam Dong, for instance, you should try fried corn roll, grilled rice paper, beef hotpot, steamed rice paper with chicken intestines and grilled venison steak.
Wanderlust Tips