Possessing a fabulous scene of majestic waterfalls, pristine eco-tourism sites and the most famous trekking road in Vietnam, Duc Trong District intrigues a large number of travellers for a new adventure in the Central Highlands. Here is a comprehensive list of top 5 incredible Duc Trong experiences that will win over your heart.
[rpi]
Situated at an altitude of 600 – 1000m above sea level with an amazing area of ​​over 900km², Duc Trong District is a popular district in Lam Dong Province. This place is also known as the end of the Di Linh Plateau. With its proximity to the National Routes 20 and 27, it takes around 30 minutes from downtown to Da Lat by car. Additionally, Duc Trong District enchants both locals and travellers with its temperate climate, beguiling natural landscapes and diverse ethnic culture, making it perfect for a new adventure.
DAI NINH LAKE – A NATURAL MASTERPIECE IN DUC TRONG DISTRICT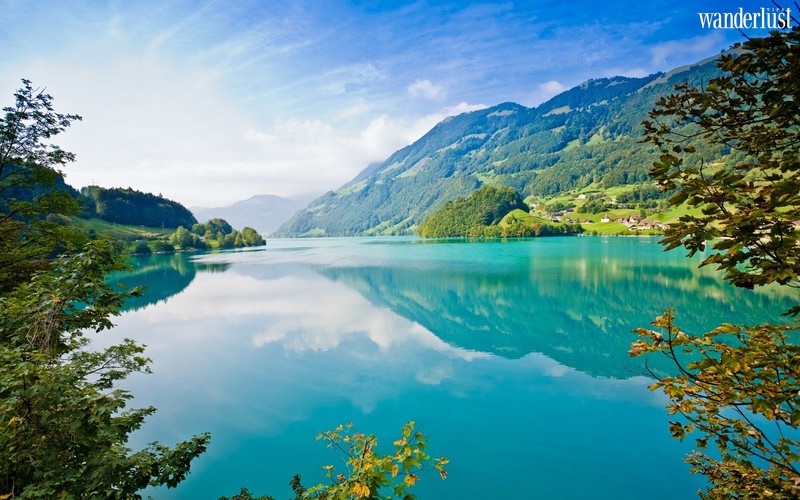 When it comes to lesser-known tourist destinations in Duc Trong, then Dai Ninh Lake should be high on the list. This hidden gem exudes a mysterious beauty that really comes alive at sunrise when this marvellous stretch of water rises from the clutches of the morning mist. As the sun climbs higher in the sky, the lake boasts an exquisitely peaceful beauty with shimmering waves and small boats bobbing gently up and down on the water. Your trip to Duc Trong District would not be complete without visiting Dai Ninh Lake where you can enjoy a whole host of activities such as sightseeing and fishing.
PONGOUR WATERFALL – THE ALLURING BEAUTY IN DUC TRONG DISTRICT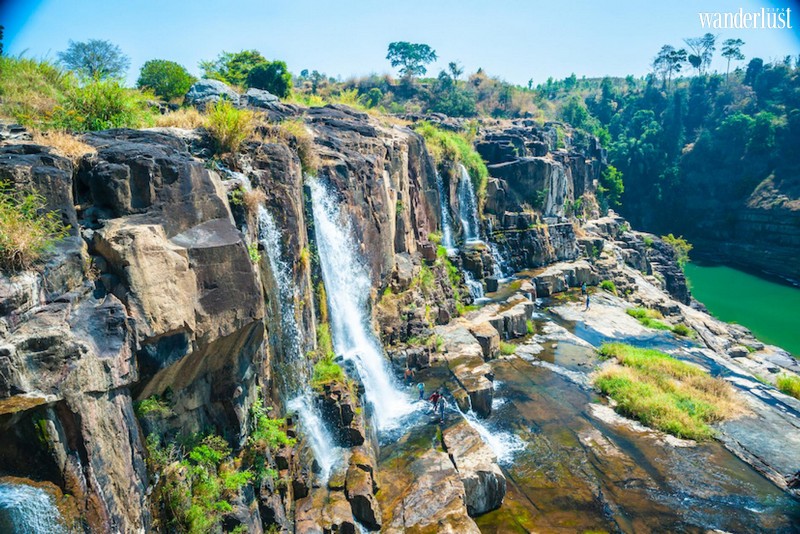 Pongour Waterfall or the seven-storey waterfall in Duc Trong District was crowned "Nam Thien De Nhat Thac" (the greatest natural waterfall in Southern Vietnam) by King Bao Dai. With a height of 50m, thunderous flows of water crash down over 7 layers of rock, forming a white foam. Located 50km from the centre of Da Lat City, Pongour Waterfall is an excellent tourist attraction for both domestic and foreign tourists thanks to its mesmerising majesty. Take a stroll along the wooden bridge over a vast lake to really appreciate its mind-blowing beauty. Additionally, there is a large valley nearby, ideal for relaxation, discovery and camping.
BAO DAI WATERFALL – A HIDDEN HAVEN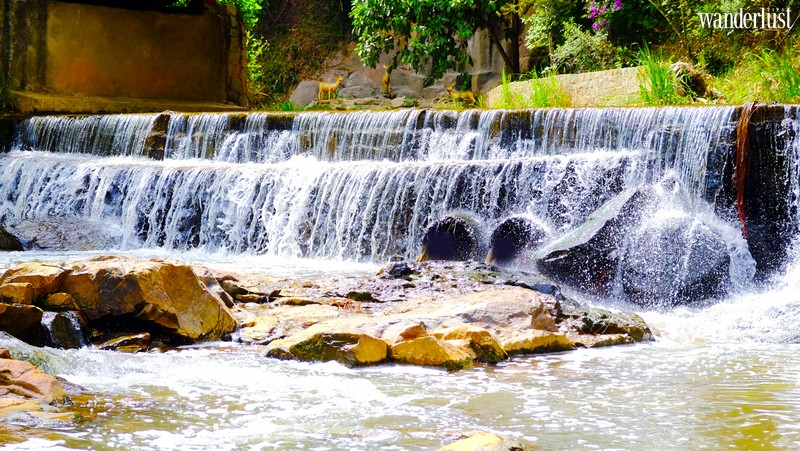 Bao Dai Waterfall, also known as Jraiblian in the Chu Ru language, is a majestic waterfall fully surrounded by undulating mountains and lush tropical forests, perfect for those wanting a more off-the-beaten-track adventure in Duc Trong. The flows of water cascading vertically over the cliff in the bright sunlight bring a taste of boldness and magnificence to this area. If you are seeking an exhilarating adventure in Duc Trong, Bao Dai Waterfall is definitely one to add to your travel itinerary.
GO TREKKING IN TA NANG AND PHAN DUNG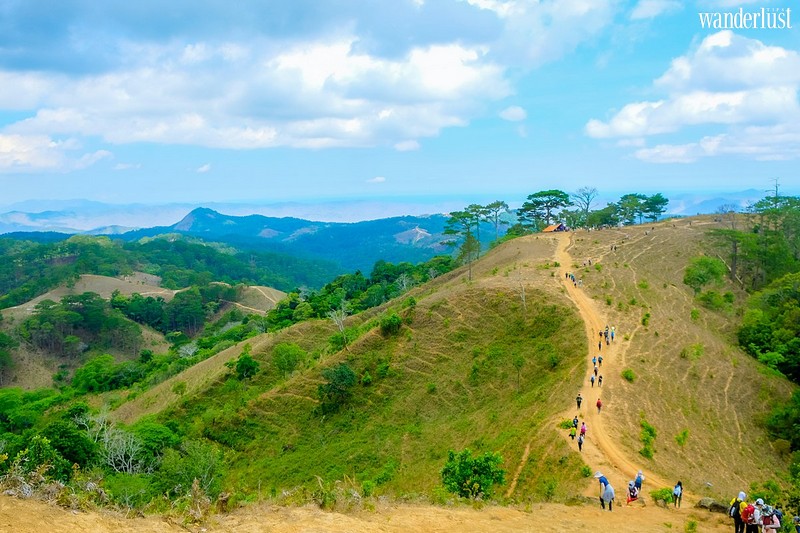 If you are a big fan of trekking, the Ta Nang – Phan Dung Route in Duc Trong District will definitely satisfy your wanderlust. Travelling through the verdant forests, across murmuring streams and via rugged passes may be a bit exhausting yet completely worth it as you venture through Ta Nang Forest. Surrounded by an abundance of greenery, wildflowers and birdsongs, the forest intrigues many backpackers and travellers with a meditative experience. Ta Nang – Phan Dung boasts a dazzling magical scene around the clock, making it a must-have experience on your travel bucket list.
K'LONG VILLAGE – CHICKEN VILLAGE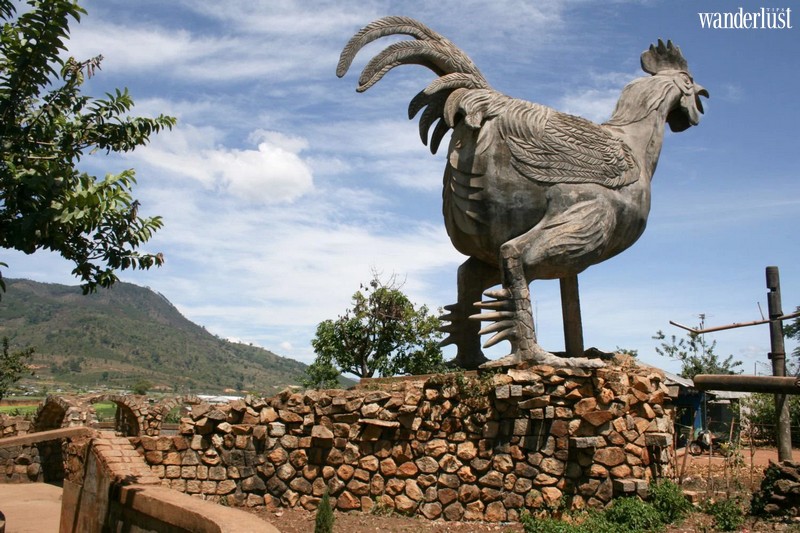 If you are keen to stray from the well-trodden tourist trail, then Chicken Village is a must for a more fulfilling and meaningful trip. Inhabited only by the K'Ho ethnic minority on the Lam Vien Plateau, Chicken Village bears a very close resemblance to other villages, yet follows the matriarchy. Aside from sightseeing, you can participate in a whole host of interesting harvest festivals as well as immersing yourself in the unique local life, enjoy sipping local wine, playing the gongs and praying for peace and happiness.
Wanderlust Tips