The first thing that springs to mind when talking about pizza is Italy. Akin to the beauty of the country, every slice of authentic Italian food evokes a sense of passion, sophistication and charm, making it the true essence of Italian cuisine. If you are a pizza aficionado, you might have a better understanding of the iconic food.
[rpi]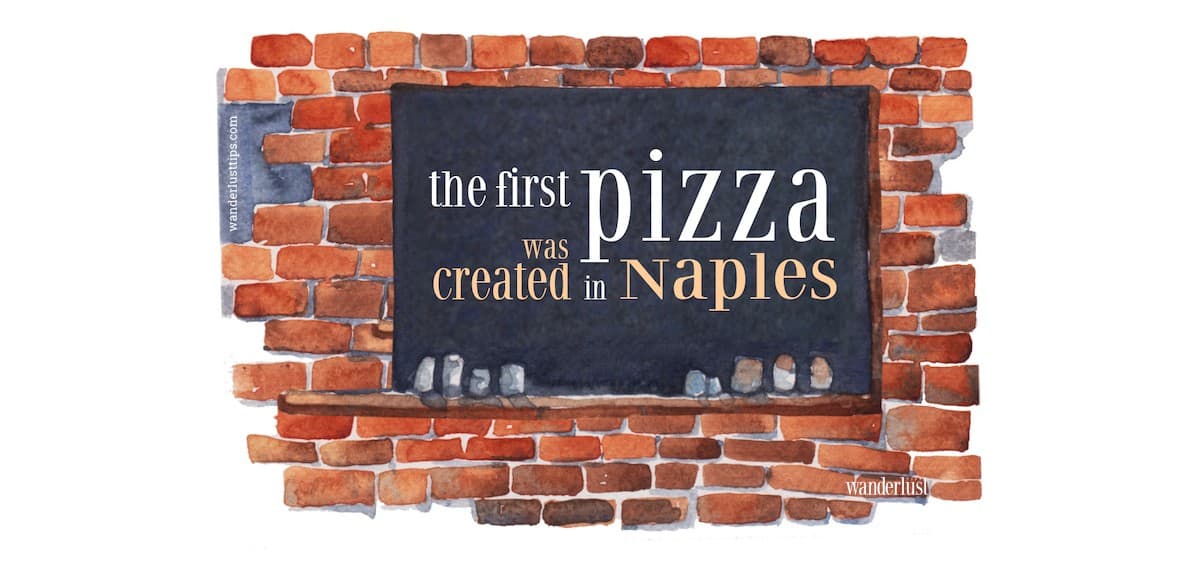 Rumour has it that the southern Italian city of Naples is regarded as the hub of the history of pizza as the very first Italian pizzerias are known to have sprung up here. With a small amount of food available every day, the Italian peasants and working-class thought of a new way to cover flat circles of dough with spices, herbs and leftovers before popping them in the oven. This ignited a new appreciation for convenient food that incorporated yesterday's leftovers and could be eaten without utensils. It has been 1000 years since the first pizza was created and has become a traditional dish of Italian cuisine.
The modern pizza was invented in 1889 when Queen Margherita Teresa Giovanni, Queen of King Umberto I, Italy, visited Naples. Raffaele Esposito, an Italian chef and owner of a tavern called Pietro Il Pizzaiolo, was requested to prepare a special dish to welcome the Queen. Esposito made a pizza with tomatoes, mozzarella cheese and basil. The resulting red, white and green-topped pizza mimicked the colours of the Italian flag and was an instant hit with the Queen. Esposito then called his culinary creation the Margherita Pizza in honour of the Queen. Since then, fast food has become increasingly popular throughout Italy, Europe, the Americas and Asia. Today, the dish is topped with an endless variety of ingredients and is served on every continent, but the Margherita Pizza is still considered the go-to delicacy for Italy as well as many countries around the world.
Pizza plays an important role in Italian cuisine and culture. The popularity of this fascinating dish grew rapidly not only in Italy but also in many different countries all over the world. Depending on every cultural and culinary tradition, the dish possesses a very different and extraordinary flavour. There is an abundance of pizza variations, from American-style pizzas to Asian-style ones. However, a traditional Italian pizza often includes several fundamental ingredients, for instance, dough, tomatoes, cheese and sauce. Aside from the unbleached enriched wheat flour, cheese is a very paramount ingredient to determine whether a pizza tastes good or not.
There is an abundance of different variations across the world, but the traditional flavour from Naples remains the most popular and delectable. The dish embodies the chic quintessence of Western cuisine as Italian chefs possess a thorough knowledge of the techniques of pizza making. From the initial crescendo to the last savoured bite, every authentic Italian pizza is an excellent mélange of crisp crust, the fragrant sauce made from San Marzano tomatoes in Campania, fresh basil and exquisite slices of mozzarella cheese. Baked to a temperature of 500OC, the Napoli-style pizza boasts an unparalleled deliciousness. Perhaps that is the reason why Italians only categorise two types of traditional food – pizza from Napoli and others. Strolling around Naples and indulging in the refreshing atmosphere until you suddenly smell the seductive fragrance of this famous food. You will definitely fall in love with this unique culinary taste of the romantic country.
It is no exaggeration to say that pizza is a great global dish and a definite source of "happy eating". Everyone must try a traditional Italian pizza at least once in their lives. From the traditional Italian style, other variations have taken the world by storm including Pepperoni Pizza, Extravaganza Pizza, Bolognese Pizza, etc. All of these variations make a great contribution to culinary cultures around the world.
When do we usually eat pizza? At any time of the day. We can have a slice of pizza for a Western-style breakfast or a lunch with friends or a romantic European dinner in a posh restaurant. It can be said that this Italian dish plays an essential role in the daily life of people from all over the world. Fast and convenient albeit with some complex concoctions and cooking styles, pizza is more than just a gourmet delicacy, it is an Italian work of art which intrigues foodies and gastronomes due to its deliciousness. If you want to savour the mouth-watering taste of traditional Italian fast food and get a taste for the Italian food culture, then a trip to Italy is definitely one to add to your bucket list.
Wanderlust Tips | Cinet