From flaky croissants, pretzel buns, loaves of fresh bread, breakfast sandwiches to pizza, San Francisco has so many to offer. Here are some of the best bakery spots where you can fulfill every sweet and savoury craving.
[rpi]          
20TH CENTURY CAFÉ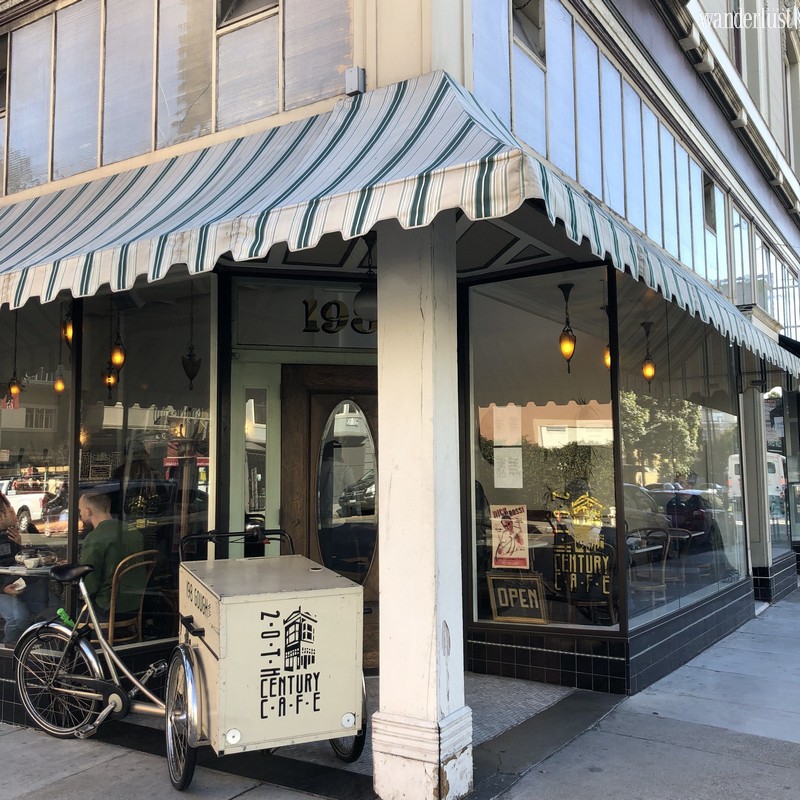 Nestled on a sunny corner in Hayes Valley that draws inspiration from Prague, Vienna and Budapest, 20th Century Cafe has a treasure trove of unique pastries, including Russian honey cake, potato knishes and a torte with pistachio, apricot and chocolate. The bakery also include other options, including chocolate chip cookies, coffee cake and three flavours of homemade ice cream: peach leaf, vanilla and chicory. Aside from savouring a delectable cup of morning coffee, you will be spoilt for choice with lunch options, for instance, soups, sandwiches and duck liver mousse.
Address: 198 Gough Street, San Francisco, California 94102, USA
Opening hours: 10 am – 6 pm daily
GRAN MILAN BAKERY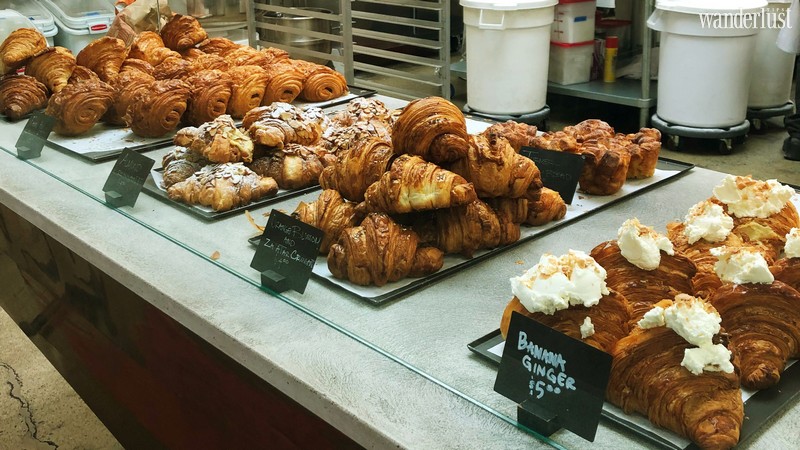 When it comes to a wide selection of delicious sweet treats in San Francisco, Gran Milan is always high up on the list. Tucked away in a cluster of warehouses on a side street next to the freeway, the bakery is one of Richmond's real hidden gems. This adorable bakery has a short menu of pizzas and salads, but panettone, a traditional Italian bread, is the top seller during the holidays due to its delicate flavour and often-custard-filled beauty. As an added bonus, you can enjoy an espresso with a chocolate croissant.
Address: 5327 Jacuzzi Street, Richmond, San Francisco, CA 94804, USA
Opening hours: Monday – Friday: 8am – 2pm, Saturday:  8am – 2pm
PIETISSERIE BAKERY
Banana cream, ginger lemon custard, spiced apple and chocolate pretzel pie greet customers at PieTisserie, one of the most delicious bakeries in the Bay. With organic, seasonal and locally-sourced ingredients, the bakery's recipes are unique takes on classic flavours. Pie is available by the slice or whole pies. You can order in advance to ensure you get the flavour of your choosing. In particular, flavours change daily, so plan ahead before making a trip to this buzzy bakery.
Address: 1605 2nd Avenue, Oakland, San Francisco, CA 94606, USA
Opening hours: Monday – Saturday:
9am – 1pm
TARTINE MANUFACTORY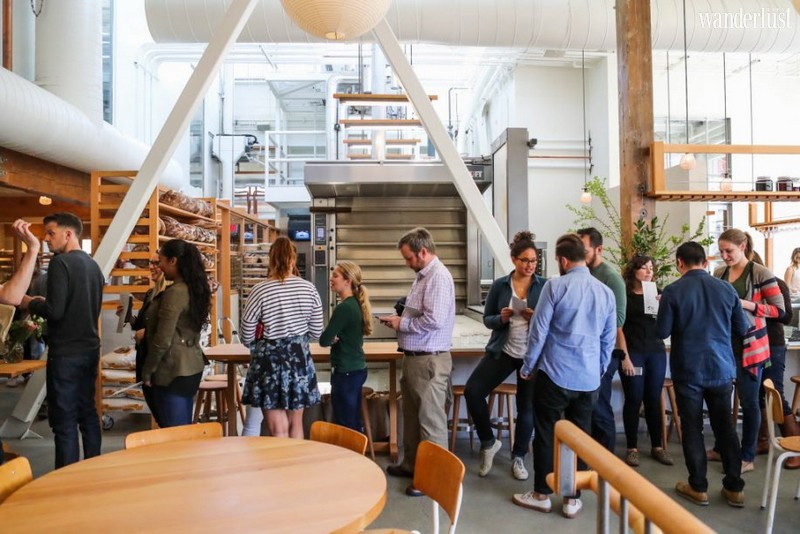 If you want the pick of the freshly baked pastries, Tartine Manufactory is the magical bakery to be. The Manufactory's 5,000-square-foot space serves a full menu. Here, you can order pastries as well as breakfast and lunch items from a central counter and then take a seat in the airy dining room. There is a separate station for those who just want a simple pastry and espresso drink, made with house-roasted coffee. Additionally, there is also a separate bar where you can get away from it all.
Address: 595 Alabama Street, San Francisco, CA 94110, USA
Opening hours: 8am – 4pm daily
MISSION PIE
Named for the district in which it resides, this delicious bakery uses only seasonal ingredients which are locally sourced whenever possible. If you like your pie sweet, try a slice of pear raspberry, banana cream, vegan apple cranberry or walnut. If you are a savory person, go for a pot pie stuffed with chicken or beef stroganoff. Although pie is in the spotlight, they also carry galettes, tarts and salads.
Address: 2901 Mission Street, San Francisco, CA 94110, USA
Opening hours: Tuesday – Friday: 7am – 10pm, Saturday: 8am – 10pm, Sunday: 9am – 10pm
THREE BABES BAKESHOP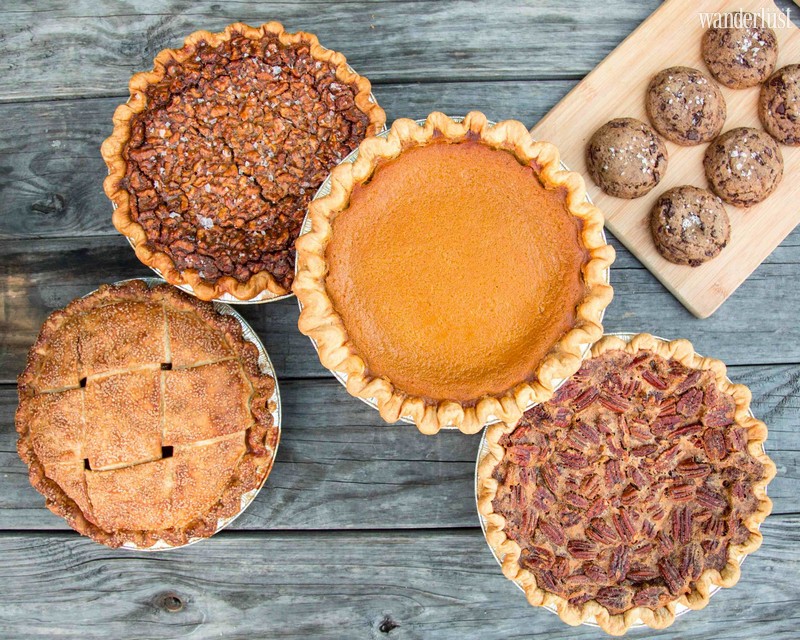 If you are craving slices of apple pie, but you are not an amateur baker, Three Babes Bakeshop has you covered. The bakery is a farmer's market staple that crafts their pies with organic ingredients. Try a piece of classic apple pie made with organic apples, organic sweet cream butter, freshly squeezed lemon juice and a homemade spice blend. Additionally, Three Babes pie classes have an easy-to-follow format and cover all the most important skills that allows you to bake along at home.
Address: 1 Ferry Building, Suite 50, San Francisco, CA 94110, USA
Opening hours: Saturdays only: 8am – 2pm
ARIZMENDI BAKERY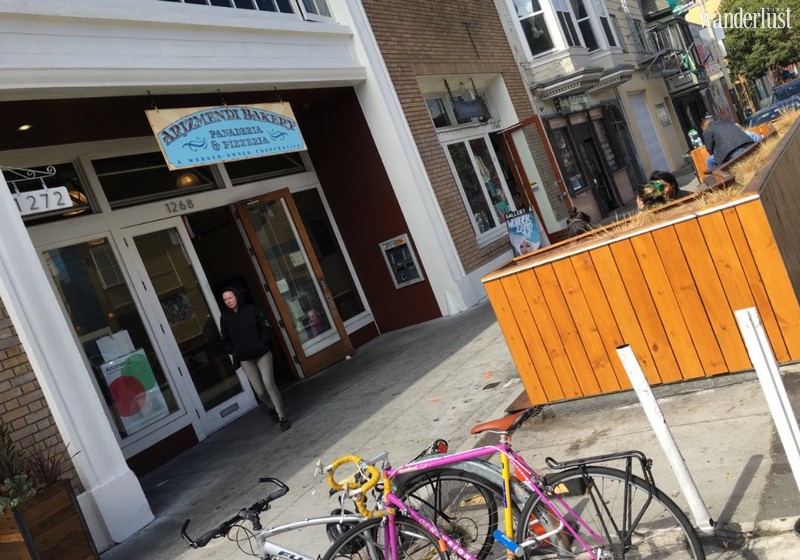 Located in the Inner Sunset, just two blocks from Golden Gate Park, Arizmendi Bakery is a worker-owned cooperative specialising in morning pastries, artisan bread and gourmet pizza. The bakery is known for its veggie-only pizza made with a sourdough crust, available by the slice or whole pie and a wide selection of cookies, bread, croissants, scones and pastries. There is also four sister locations around California.
Address: 1331 9th Avenue, Between Irving and Judah, San Francisco, CA 94122, USA
Opening hours: Tuesday – Sunday: 7.30am – 6pm
Wanderlust Tips