Europe has plenty of conventionally gorgeous gardens, but there are others with weird designs and fascinating histories. If you are taking a visit to Europe this summer, make sure you check out one of these unusual gardens.
[rpi]
QUINTA DA REGALEIRA, SINTRA, PORTUGAL, EUROPE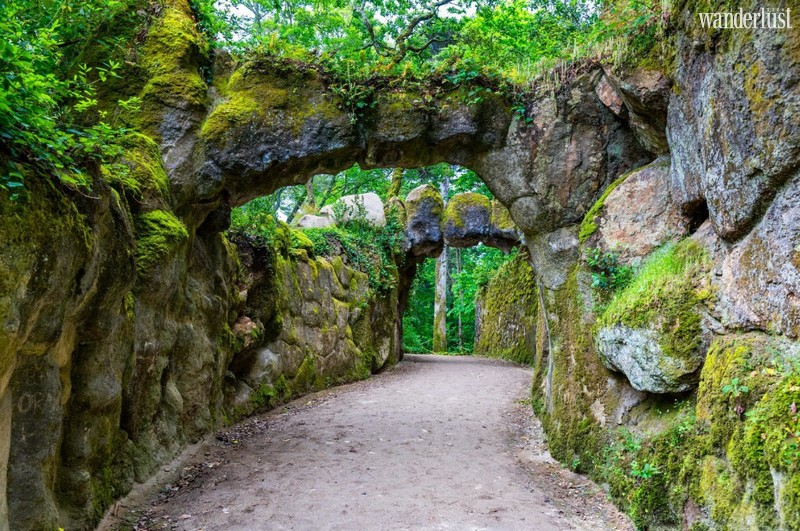 When travelling to Lisbon, Portugal, Sintra's Pena Palace might be the obvious choice for tourists, but nearby Quinta da Regaleira offers quirkier views with fewer crowds. Customised between 1898 and 1912 by businessman António Augusto Carvalho Monteiro and his architect Luigi Manini, this sprawling property is considered the stranger-than-fiction landscaped garden in Europe, inspired by Renaissance art, Gothic architecture and Greek mythology. There are grottoes, caves, secret tunnels and fountains. The most dramatic is the Initiatic Well, a tower heading into the Earth, complete with a spiral staircase, used for masonic ceremonies.
UNIVERSITY OF WARSAW LIBRARY ROOF GARDEN, WARSAW, POLAND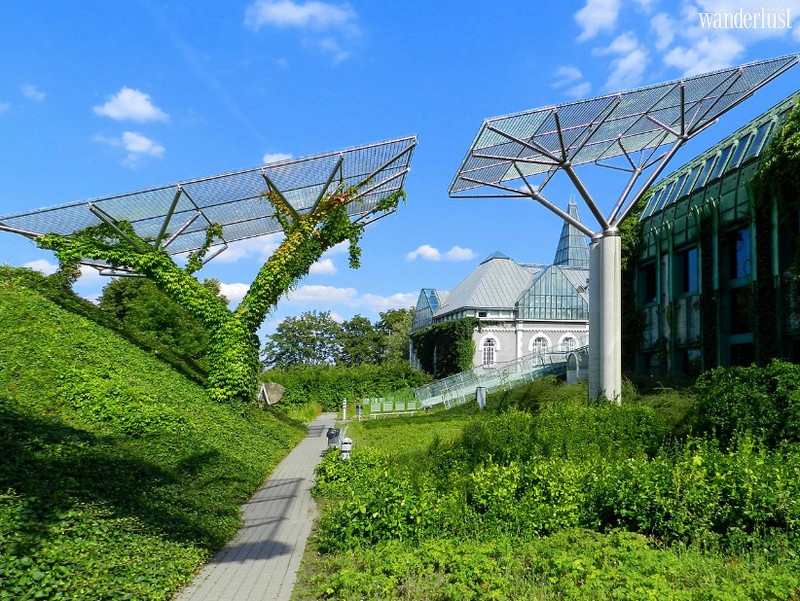 Covering 17,000 square metres at the University of Warsaw Library, the roof garden is the perfect destination to visit this summer in Europe. The library's outer walls are covered in trailing plants and vines. As the bright colours of spring blooms give way to lush greenery, the garden becomes the ideal place to relax, including two distinct areas, each with a stream, joined by a fountain and walkways lined with climbing plants. Throughout the garden, windows and panels give glimpses of the library beneath, reminding you are on top of a building, not a ground-level oasis. After its launch of 15 years, the roof garden remains popular with locals, tourists and students in this green city.
KYLEMORE ABBEY VICTORIAN WALLED GARDEN, CONNEMARA, IRELAND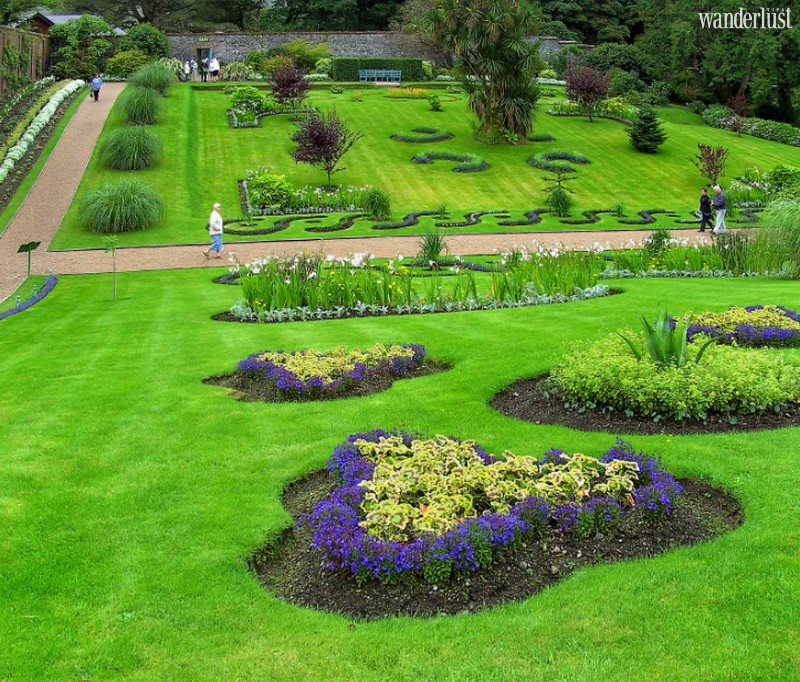 Whether you are basking in the sun on the lawns or exploring the cooler leafy retreats, this stunning garden has something for you to appreciate. Revered as a masterpiece of landscape gardening in Europe, this garden was one of the last walled gardens to be built during the Victorian period in Ireland. Discover the magic of the beautiful garden with 21 heated glasshouses and a 60-foot banana house. Uniquely, only plants and vegetables which grew in Victorian times are grown in the garden today. There are also walks signposted around the main gardens with details about each of the highlights.
HORTILLONAGES, AMIENS, FRANCE, EUROPE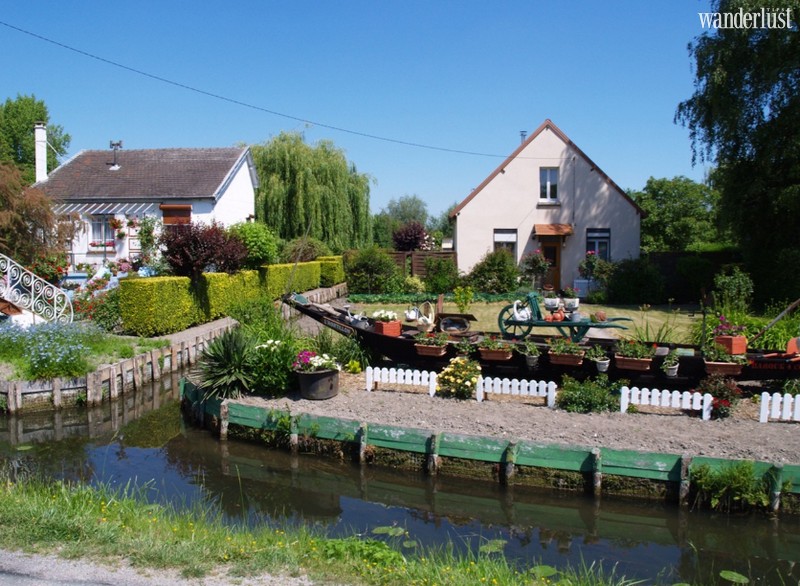 Just a few minutes' walk from Amiens Cathedral, the floating gardens of Amiens, known as Hortillonages, have been cultivated since the Middle Ages. Located in the Somme, an area forever associated with World War I, the floating gardens might bring mental respite for battlefield visitors with some time to spare. They spread across 300 hectares of marshland, linked by water channels. There are roughly 1,000 individual gardens, most used as weekend retreats or for gardening projects and only seven gardeners earn their living here.
EDEN PROJECT, CORNWALL, UK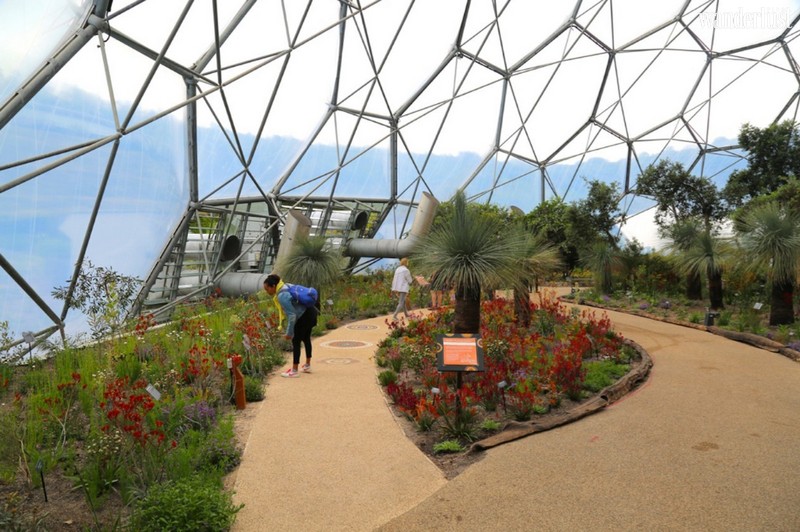 Opened in 2001 in a former quarry, the Eden Project consists of several gardens: some outdoor and others arranged inside giant biomes with microclimates. Whether you are strolling down through the exotic, tropical 'cloud bridge', spying a giant bee sculpture or passing a rubber-tapping exhibit, there is a strong conservation message amidst the Instagram-worthy views. As a family-friendly garden in Europe, it is home to a stunning variety of activities such as tasing rum-infused baobab smoothies, discovering the plant extracts used in painkillers and many others.
ORVYDAS GARDEN, SALANTAI, LITHUANIA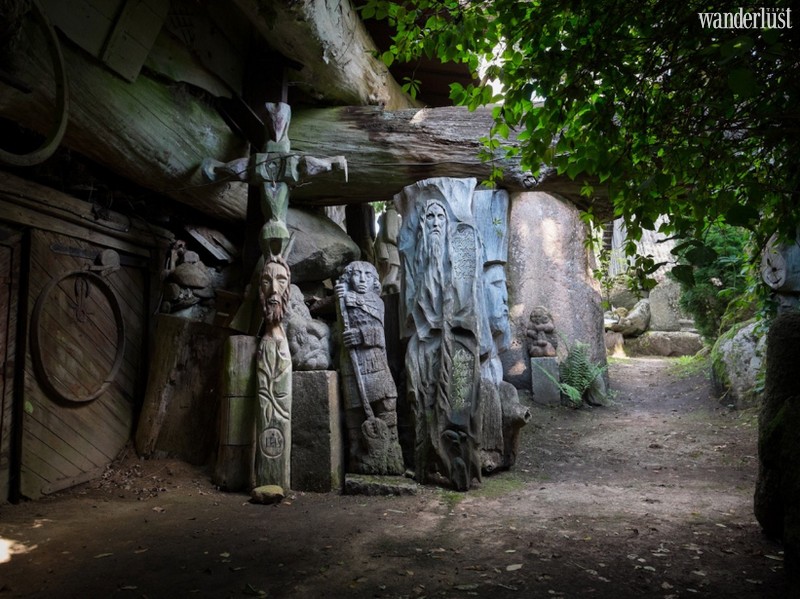 One of the most unusual gardens in Europe is the Orvydas Garden in Salantai, Lithuania which became a symbol of defiance against the regime. Living under Soviet rule, young Vilius Orvydas knew religious symbolism, including tombstones and roadside shrine statues, was banned. However, his stonemason father, Kazys Orvydas, saved and hid the illegal artefacts on their land while Vilius sculpted huge new pieces in stone, metal or wood, using discarded stone, Soviet missile debris and fallen trees. He then added pathways and water features among them. Today, the garden remains an important reminder of historical oppression and becomes a popular attraction in Lithuania.
Wanderlust Tips