Are you looking for the most famous real-world bar spots from the screen, here are the 5 famous bars you can unwind and drink at that have made it into the movies.
[rpi]
NEW YORK BAR IN TOKYO FROM LOST IN TRANSLATION
Located at the top of the Park Hyatt hotel on the 52nd floor with floor-to-ceiling views that look out over Tokyo, New York Bar fits perfectly in the world of Sofia Coppola's 2003 movie Lost in Translation starring Bill Murray and Scarlett Johansson. Murray's character, Bob Harris, is in Tokyo to shoot an advertisement for Suntory Whisky and he spent a lot of time in the New York Bar. There are many types of premium whiskeys, original and classic cocktails and the largest selection of American wines in Japan. Be aware that you need the dining budget of a Hollywood star to enjoy the drinks menu.
Address: 3-7-1-2 Nishi-Shinjuku, Shinjuku-Ku, Tokyo 1631055, Japan
THE BLIND DONKEY IN LONG BEACH FROM LA LA LAND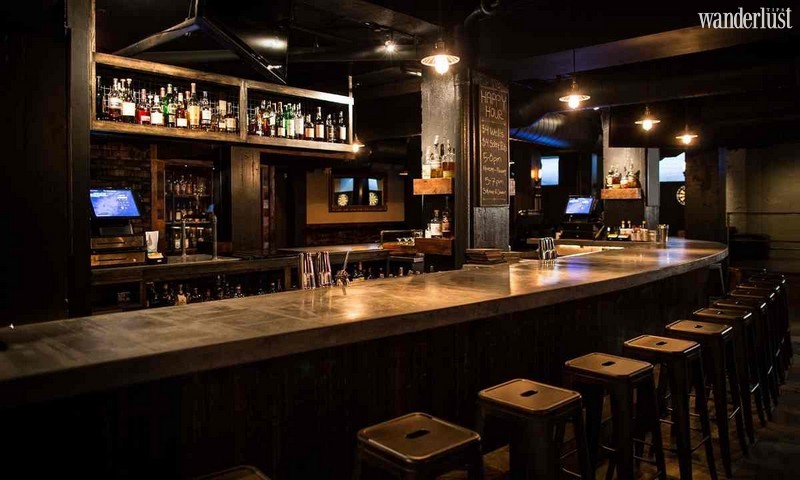 Situated in the East Village Arts District in Long Beach, which is about 30 miles south of the exterior shots in Hollywood, this laid-back bar is the setting of Seb's jazz club at the end of the film La La Land, where Mia and Sebastian have their final, bittersweet encounter. In real life, you can only expect whiskey, wine and beer from America, Ireland, Scotland, Japan, Taiwan, France and Canada instead of jazz. It is a much more lively-looking place in real life than it is in the movie. You can also visit Mia's apartment location, shown earlier in the film, which is about a mile from here.
Address: 149 Linden Avenue, Long Beach, California 90802, USA
L STREET TAVERN IN BOSTON FROM GOOD WILL HUNTING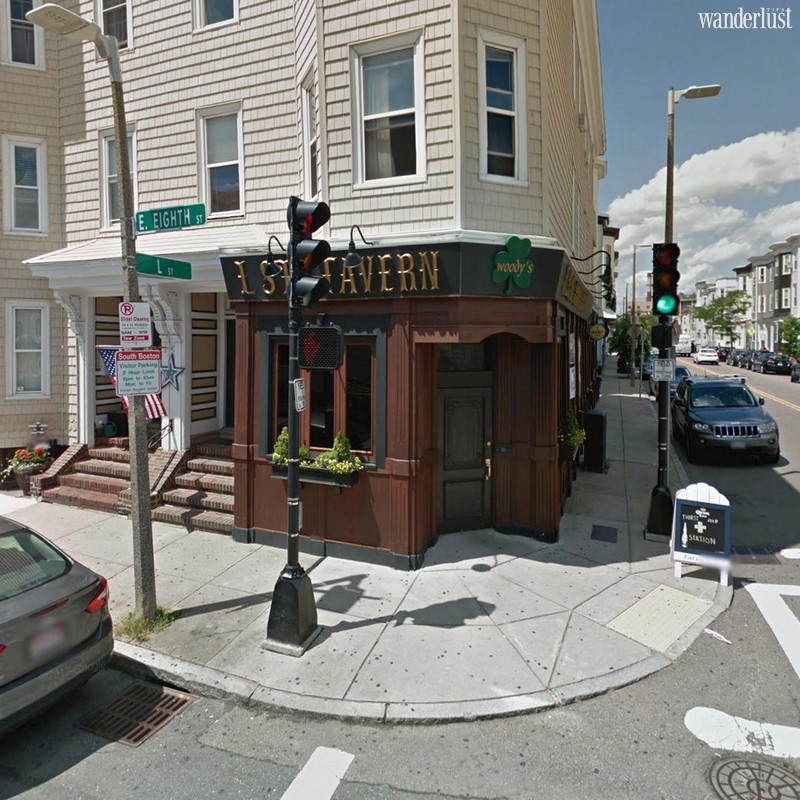 If you have watched Good Will Hunting or the late Anthony Bourdain's Boston episode of No Reservations, you have seen the L Street Tavern. In real life, L Street Tavern is a small English-style bar like many others in South Boston, aside from all the Good Will Hunting posters and other memorabilia hanging on the walls, making it a fine spot to stop by for a drink or catch up on conversation with friends. Here, you can enjoy a whole host of entertainment opportunities such as arcade games, a jukebox and lots of flat screens showing local sports teams.
Address: 195 L Street, South Boston, Massachusetts 02127, USA
SKY BAR IN BANGKOK FROM THE HANGOVER II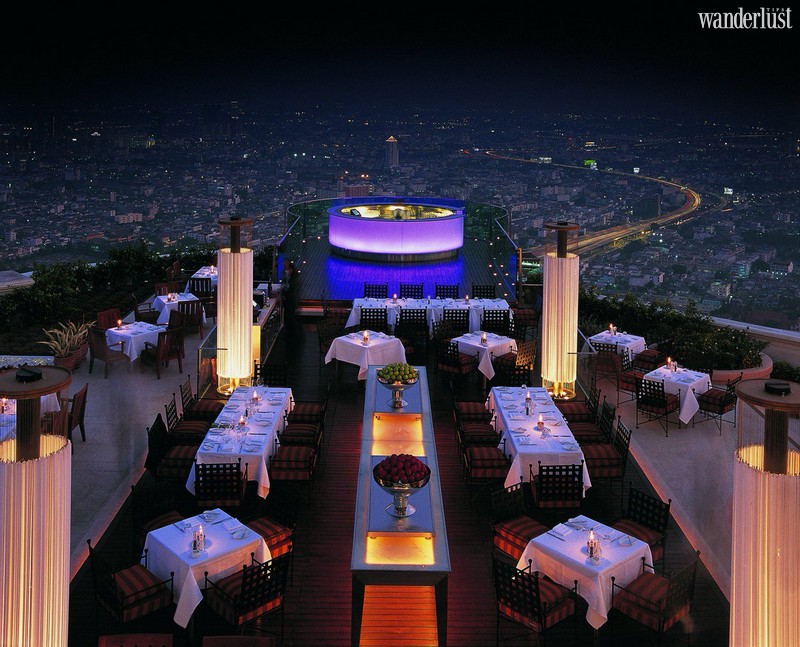 If you are hunting for the most popular The Hangover Part II filming location in Bangkok, the Sky Bar should be added to your bucket list. Suspended on a precipice 820 feet in the air, the Sky Bar is one of the highest rooftop bars in the world and offers unparalleled views of Bangkok. Whether you are in the mood for sipping champagne and wine or non-alcoholic cocktails, this awe-inspiringly luxury bar has so many to offer. Before visiting the Sky Bar at Lebua Hotel, make sure to check the drinks prices and dress code, so you do not get a shock once you are there.
Address: 63rd Floor, State Tower Bangkok, 1055 Si Lom, Silom, Bang Rak, Bangkok 10500, Thailand
THE PRINCE IN LOS ANGELES FROM CHINATOWN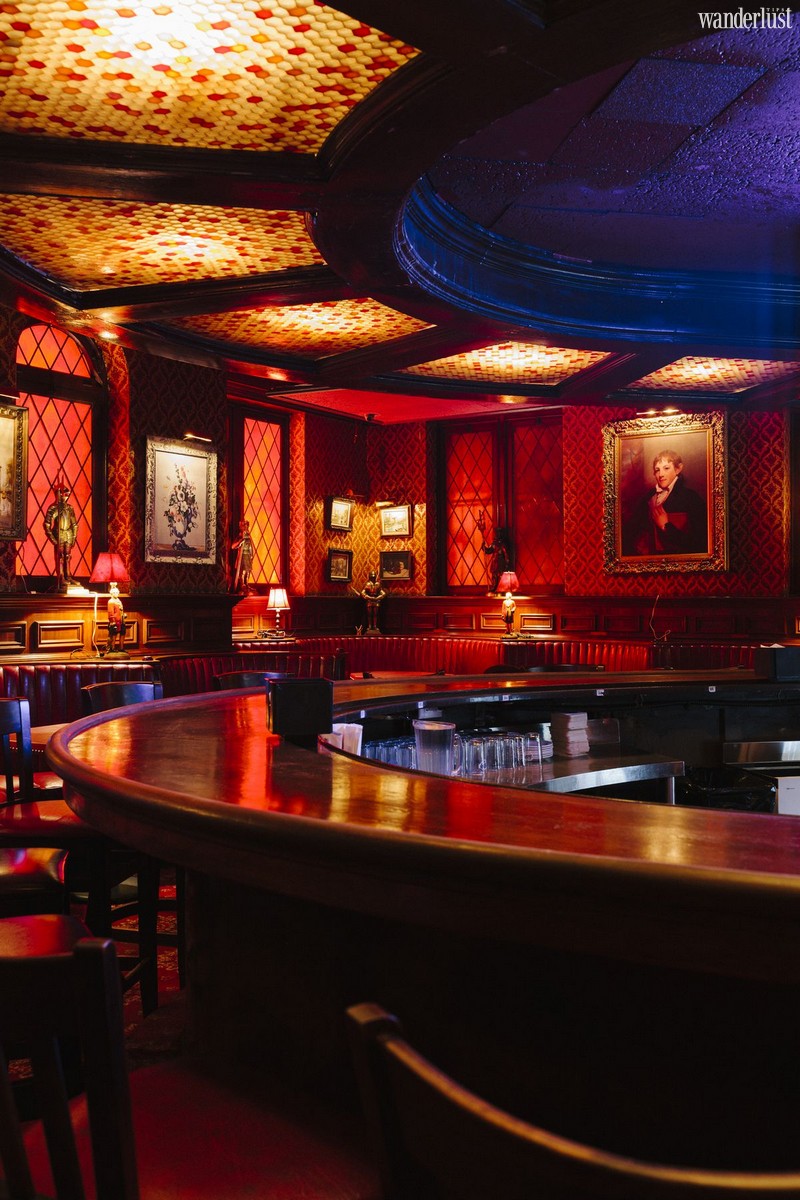 Early in Roman Polanski's 1974 classic Chinatown, private investigator Jake Gittes (played by Jack Nicholson) sits across from widower Evelyn Mulwray (Faye Dunaway) in a dark LA restaurant with scarlet-hued leather banquettes. The Prince was opened as The Windsor in the 1940s by legendary restaurateur Ben Dimsdale. The interior was decked out with small statues of the British soldiers of yore, stained glass and oil paintings. In 1991, this scenic bar was purchased by another owner and the menu also switched to Korean food. Thanks to the multi-purpose appeal, The Prince is the perfect backdrop for many Hollywood productions such as Mad Men and Wonderstone.
Address: 3198 W 7th Street, Los Angeles, California 90005, USA