Are you looking to escape the stress of 2020 and find yourself renewed in 2021? These 7 wellness retreats in the US will help you rest and recharge in luxury.
[rpi]
BARDESSONO WELLNESS RESORT, CALIFORNIA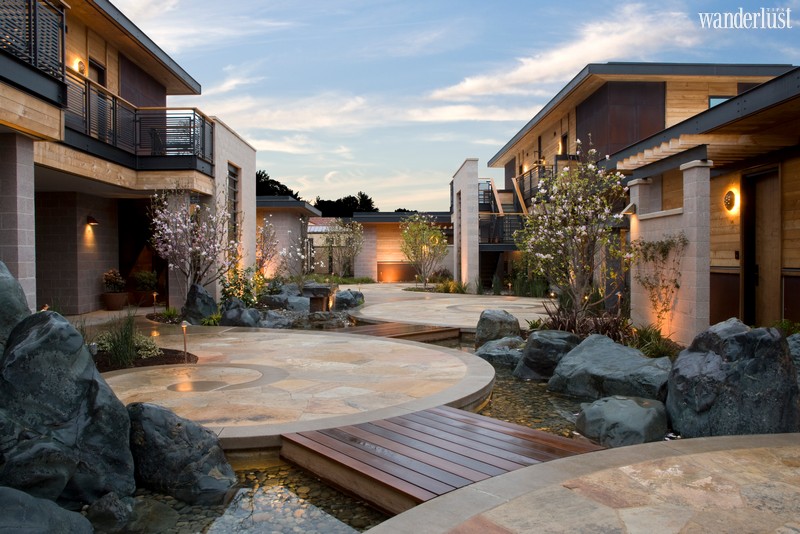 Located in Yountville in California's Napa Valley, Bardessono is an award-winning boutique hotel that blends clean lines with the complexity and simplicity of nature. The hotel uses salvaged materials, geothermal heating and solar energy to bring cutting-edge eco-philosophy to California's wine region. Here, you can easily walk to wineries and bike along some of the most famous vineyards in the world. Additionally, Bardessono's rooms have a steam shower, fireplace and private balcony, perfect for those who like to have spa treatments in the privacy of their room.
Address:
6526 Yount Street, Yountville, CA 94599, USA
Price
from $650
GOLDEN DOOR WELLNESS RESORT, CALIFORNIA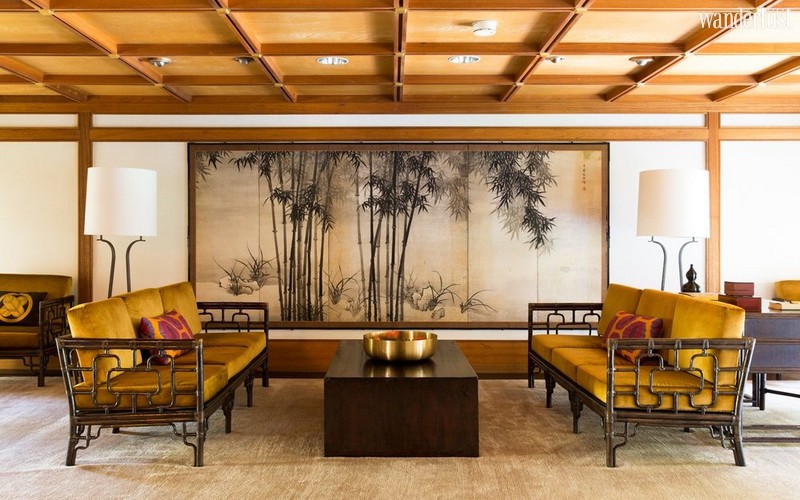 Located in a peaceful valley between San Diego and Los Angeles, Golden Door is set within 600 acres of landscaped private grounds. This tranquil Japanese ryokan-style resort offers a total of 40 guest rooms arranged around a central courtyard or to overlook ponds. At the Golden Door, you will have access to 30 miles of private hiking trails, a bamboo forest, zen gardens and 80 rejuvenating classes. In your downtime, you can walk the labyrinths, take a dip in the pool or hike through the citrus groves.
Address:
777 Deer Springs Road, San Marcos, CA 92069, USA
Price
from $6,064 for an all-inclusive seven-day stay
CASTLE HOT SPRINGS, ARIZONA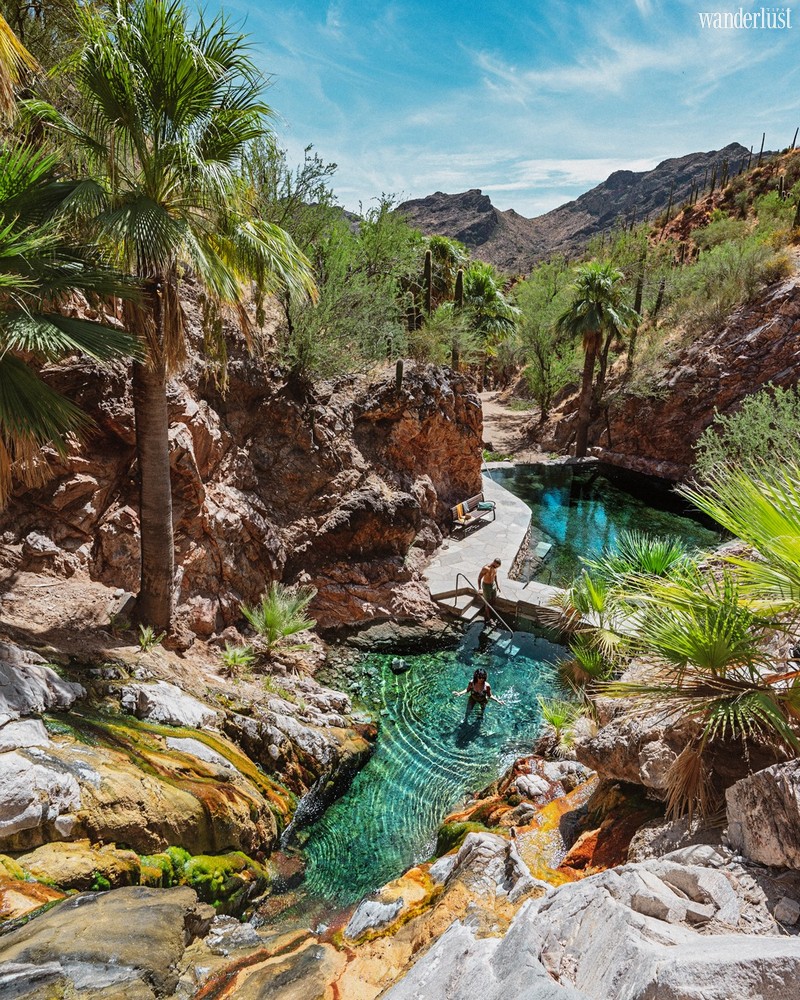 Located in the Sonoran Desert about a one-hour drive from Phoenix, Castle Hot Springs Resort provides a true escape from the monotony of daily life. Once closed to the public for over 40 years before reopening in 2019, a visit to this remote resort feels like stepping back in time. You can soak in the natural thermal water, nosh on healthful meals with fresh seasonal produce and enjoy horseback riding, hiking and stargazing. What's more, wellness experiences like yoga and meditation are ideal for visitors seeking detox in the resort's natural setting.
Address:
5050 East Castle Hot Springs Road, Morristown, AZ 85342, USA
Price
from $1,200
CARILLON MIAMI WELLNESS RESORT, FLORIDA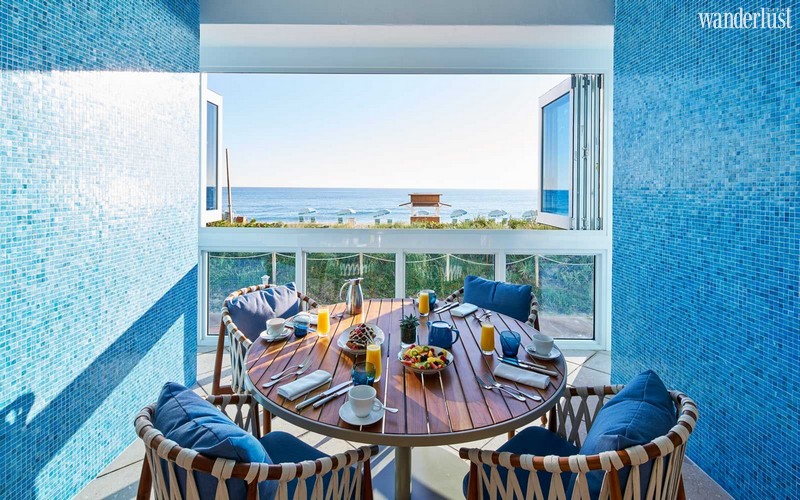 Sitting on one of Miami Beach's longest beachfront stretches, Carillon Miami Wellness Resort serves up a nourishing selection of wellness offerings at the largest spa and wellness facility (70,000ft2) on the East Coast. This five-star resort brings a unique and comprehensive mixture of Western, Eastern, Alternative and Aesthetic treatments and therapies. There are various camps for rock climbing, boxing, yoga classes and an expansive European-inspired hydrotherapy circuit.
Address:
6801 Collins Ave, Miami Beach, FL 33141, USA
Price
from $404
1 HOTEL SOUTH BEACH, FLORIDA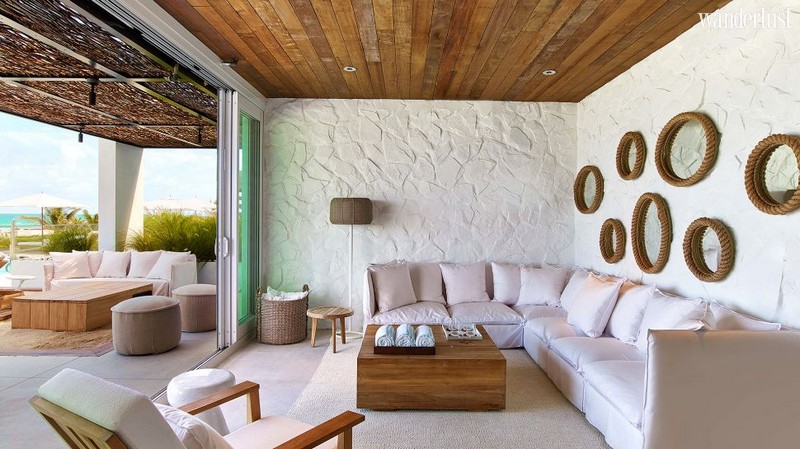 For those who wish to truly disconnect and explore a physical, mental, emotional and spiritual state of well-being, 1 Hotel South Beach is the perfect secluded escape. Located on Collins Avenue at the beach, the wellness resort offers guests a gentle approach to nurture mind, body and spirit. If you are seeking total relaxation, check out the first stateside Haybarn Spa which instills a sense of calm, well-being and serenity. You can also dine guilt-free at the celebrated plant-based café.
Address:
2341 Collins Avenue, Miami Beach, FL 33139, USA
Price
from $768
YO1 HEALTH RESORT, NEW YORK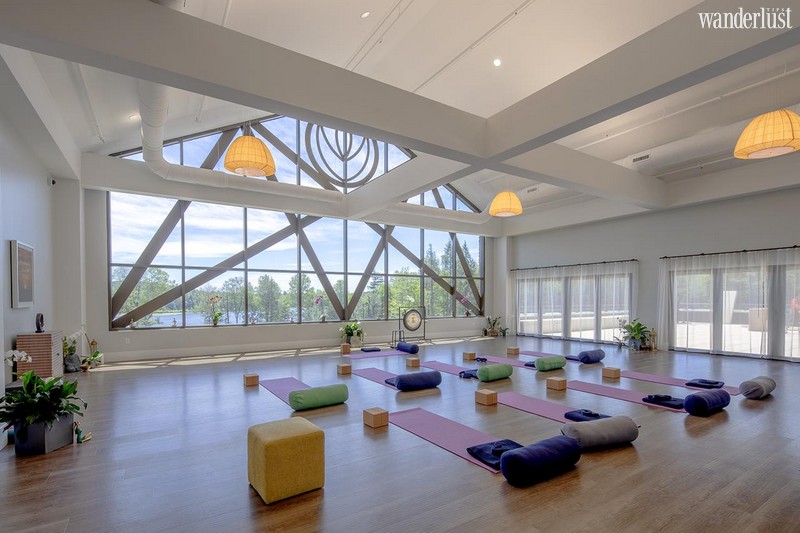 Situated in the tranquil Catskills Mountains in Monticello, New York and resting on over 1,300 acres of pristine landscape, YO1 Health Resort is a state-of-the-art wellness retreat that promotes holistic Indian healing therapies through Ayurveda, Naturopathy and Yoga. There are plenty of outdoor spaces for hiking, practicing yoga and enjoying nature. For next level self-care, you can work under the guidance of wellness experts. No matter where you are on your wellness journey, you will find YO1 to be a place of renewal and exploration.
Address:
420 Anawana Lake Road, Monticello, NY 12701, USA
Price
from $237
CRESTONE MOUNTAIN ZEN CENTER, COLORADO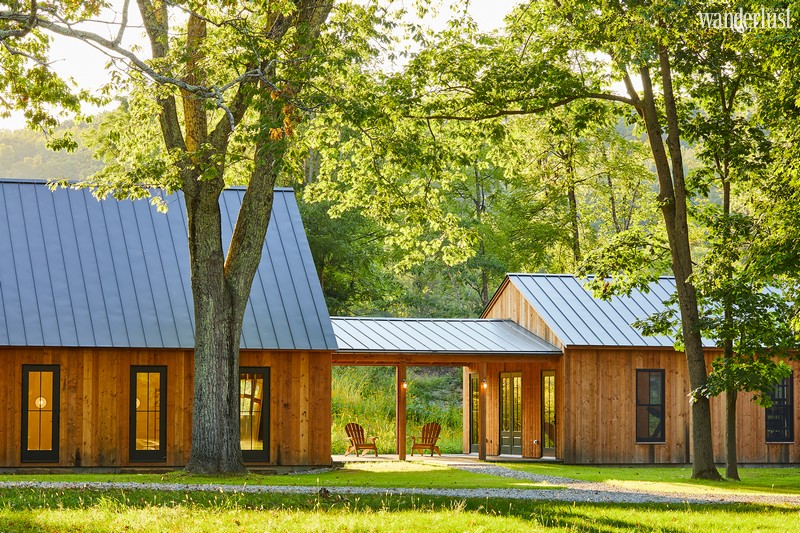 Located at the base of the towering Sangre de Cristo Mountains in Colorado, this zen Buddhist monastery gives guests the chance to get away from it all and reset. From a weekend trip to a month-long stay, you can create a personal retreat that fits your needs, enjoy the solitude or join the monks in meditation and ceremony. As a totally unique and perfect place for adventures, the wellness resort offers three delicious meals that can be taken privately or enjoyed with the monks and other guests.
Address:
2000 East Dreamway, P.O. Box 130, Crestone, Colorado 81131, USA
Price from $235
Wanderlust Tips