As the latest to be realised in the striking Art Villas resort complex, The Coco is home to five egg-shaped pods, allowing you to wrap yourself in the gentle breath of untouched nature and enjoy a unique glamping experience within a lush jungle in Costa Rica.
[rpi]
Located on a steep 2.5-hectare tropical jungle slope above Hermosa Beach near Uvita town, Costa Rica, as part of the luxurious Art Villas resort, The Coco is a set of five egg-shaped luxury pods made with tent canvas and tropical teak. Inspired by the laws of the jungle and unleashed creativity, these unique pots strike a rare balance between the encounter with nature and protected luxury accommodation in Costa Rica. Its architecture has been conceptualised by Archwerk studio and realised by Formafatal, a Czech design studio.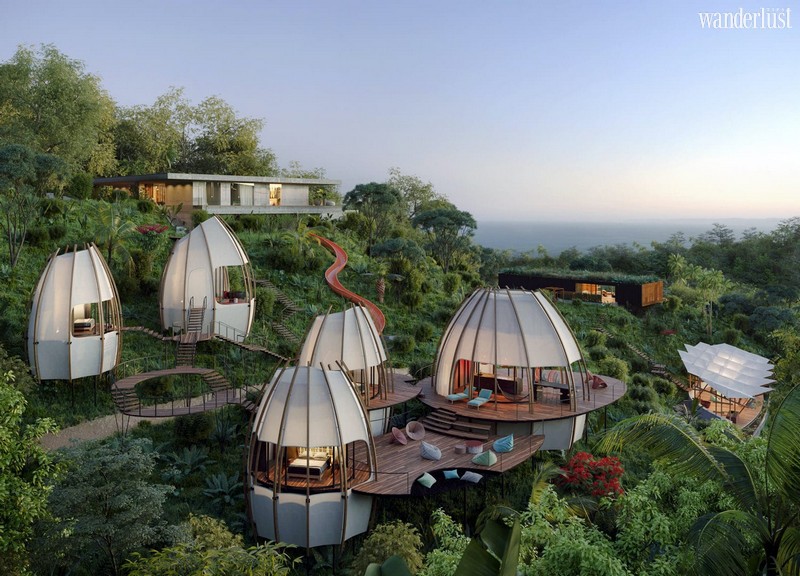 When it comes to distinctive elements of the interior design, The Coco complex prides itself in the lightness and grace of its construction solution. Each Coco cabin is fitted with an excellent combination of one bedroom with ensuite, living space, private kitchen, open terrace, pool and toboggan to create relaxing vibes. Furthermore, the use of unpretentious materials allows flexibility in size, shape and composition of the cabins, along with being able to tackle the complicated terrain. Designed to take maximum advantage of the stunning natural surroundings in Costa Rica, you can easily see monkeys, toucans and the green tropical vegetation from the bed or take in views of the nearby deep azure ocean.
According to the creators, each Coco pot is deeply entrenched in the jungle and offers an experience reserved for the brave. Apart from being exposed to the dense green tropical forest, the site includes engaging activities such as massage, sauna, yoga, professional fitness rooms and a spa pavilion. If you have a passion for adventurous underwater games in Costa Rica, surfing is also available to visitors in Playa Hermosa which recently become the first beach in Central America to be awarded the title of 'World Surfing Reserve'.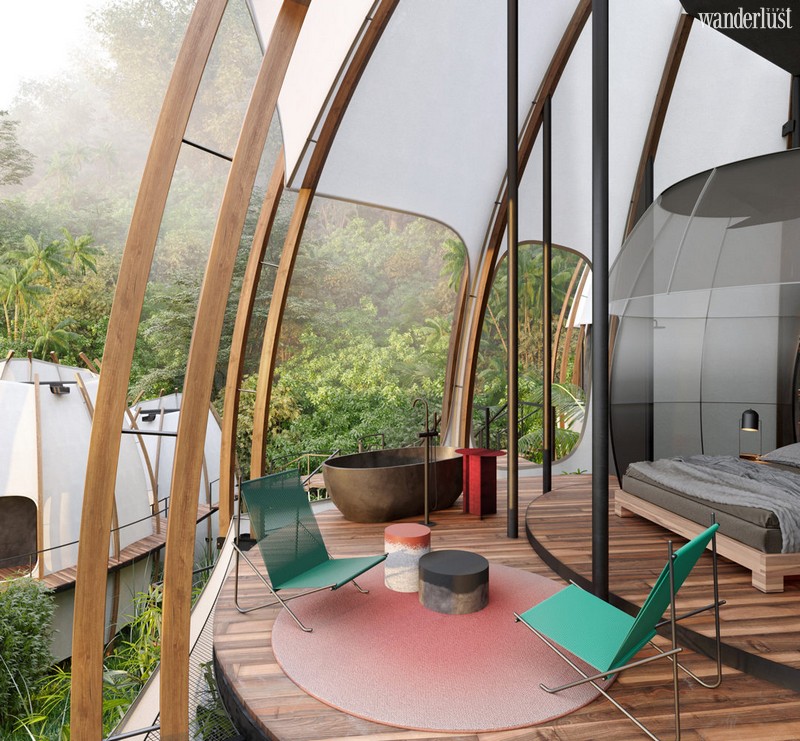 What's more, trails and zip lines high above the ground in the treetops offers a whole host of exhilarating experiences. If you want to relax in comfortable, charming spaces, cleanse your mind and experience the ultimate nature-infused outing in Costa Rica, these luxurious pots which represent a unique example of playful, glamping, sustainable and modern tropical architecture should be added to your trip to Costa Rica.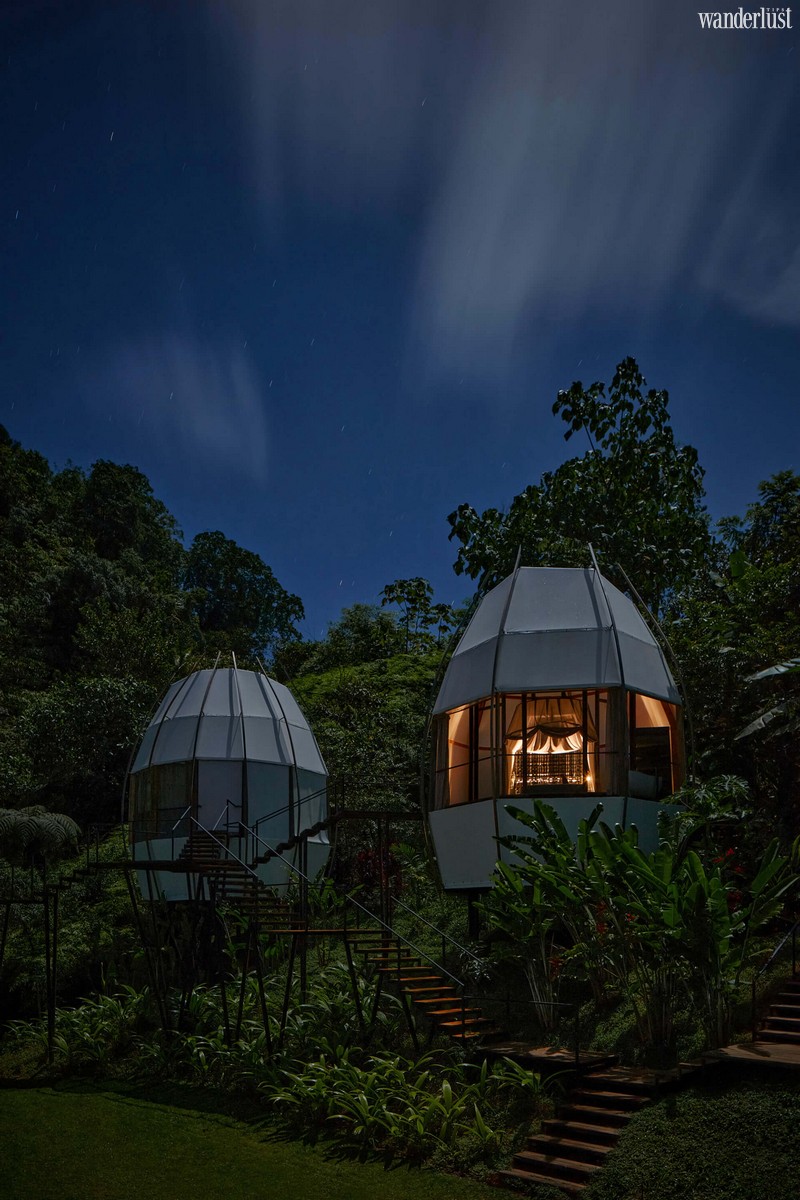 Address: Bahia Ballena, Playa Hermosa, Dominical 60504, OSA, Puntarenas Province, Costa Rica
Wanderlust Tips