Revel in the luxury of a beautiful natural space and make the most of being by the ocean. Get back to nature and enjoy a little peace and quiet whilst watching a flock of storks flying over the tranquil lakes. These opulent accommodation options recommended by Wanderlust Tips not only provide excellent services but also allow visitors to be whisked away for a relaxing retreat amongst nature.  
[rpi]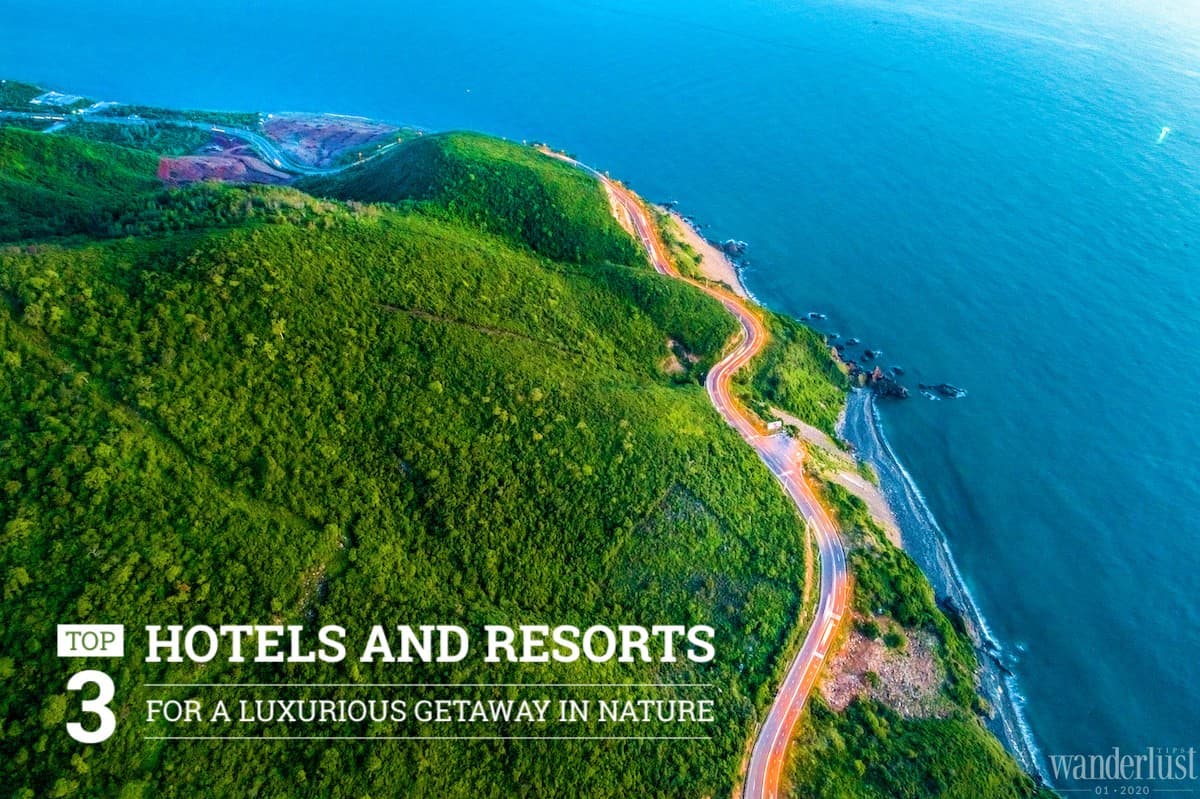 JETWING LAKE | NATURE AROUND EVERY CORNER
The name itself allows you to picture the spellbinding scenery of Jetwing Lake. Situated in the peaceful city of Dambulla, the hotel is a preeminent destination that allows visitors to enjoy a sense of relaxation and serenity. Jetwing Lake features an unrivalled location where you can catch a glimpse of the peaceful lake with herds of white storks flying freely overhead. The nature in the area is extremely abundant and offers visitors an amazing variety of exclusive experiences during their trip to Sri Lanka. An array of contemporary rooms and suites are available at Jetwing Lake for visitors to choose.

Additionally, Jetwing Lake offers you the finest combination of wellness facilities and state-of-the-art amenities to meet your needs, for instance, outdoor swimming pools, invigorating spa sanctuaries or delectable dishes of signature Sri Lankan cuisine. Especially, Jetwing Lake is set in a prime location where you easily have access to a variety of famous landmarks throughout the city, including the infamous Golden Temple of Dambulla. When travelling to Sri Lanka, be sure to stay at Jetwing Lake to enjoy the splendid natural surroundings. Take a stroll along the alluring lake whilst marvelling at the magnificence and tranquillity of the landscapes. More significantly, an array of regional experiences with friendly Sri Lankan people will bring endless joy to your heart.
Address: Wijaya Kumaratunga Mawatha Yapagama, Dambulla
Tel: (+94) 66 204 0700
Website: jetwinghotels.com/jetwinglake
SUNRISE BY JETWING | ESCAPE TO THE SPECTACULAR SUNRISE
Inspired by the beautiful morning sunrise, Sunrise by Jetwing is excellently positioned at the coastal resort town of Passikudah, captivating visitors with an endless stretch of refreshing waters. Every Jetwing hotel aims to impress visitors with its signature name. Simple but deep in meaning, Sunrise by Jetwing is truly the ideal accommodation to treat yourself to a spectacle at dawn in Eastern Sri Lanka. Situated on the smooth white sandy shores, the hotel comprises a lush green living space with natural architecture. A plush lobby illuminated with natural light, green tree-lined suites, a large swimming pool overlooking the sea and locally-designed rooms in a modern style form an indulgent living area for your pleasure.
Sunrise by Jetwing is a relaxation paradise where travellers can escape and relish the peace and serenity. For added pleasure, Spa treatments are an ideal respite and visitors can make the most of the blissful, wellness facilities, with a plethora of therapies on offer. What's more, you can indulge in an array of sumptuous restaurants at Sunrise by Jetwing. Aside from savouring a delectable selection of flavourful Sri Lankan delicacies, these restaurants also allow you to immerse yourself in a peaceful, natural space where you can gaze out over the vast sea. A contemporary masterpiece, Sunrise by Jetwing embodies luxury architecture in nature. Wake up in a beautiful early morning in Sri Lanka to a mesmerising sunrise – an experience that will be truly unforgettable!
Address: Passikudah, Sri Lanka
Tel: (+94) 65 205 8866
Website: jetwinghotels.com/sunrisebyjetwing
MÖVENPICK RESORT CAM RANH | A COASTAL CITY WITH A TWIST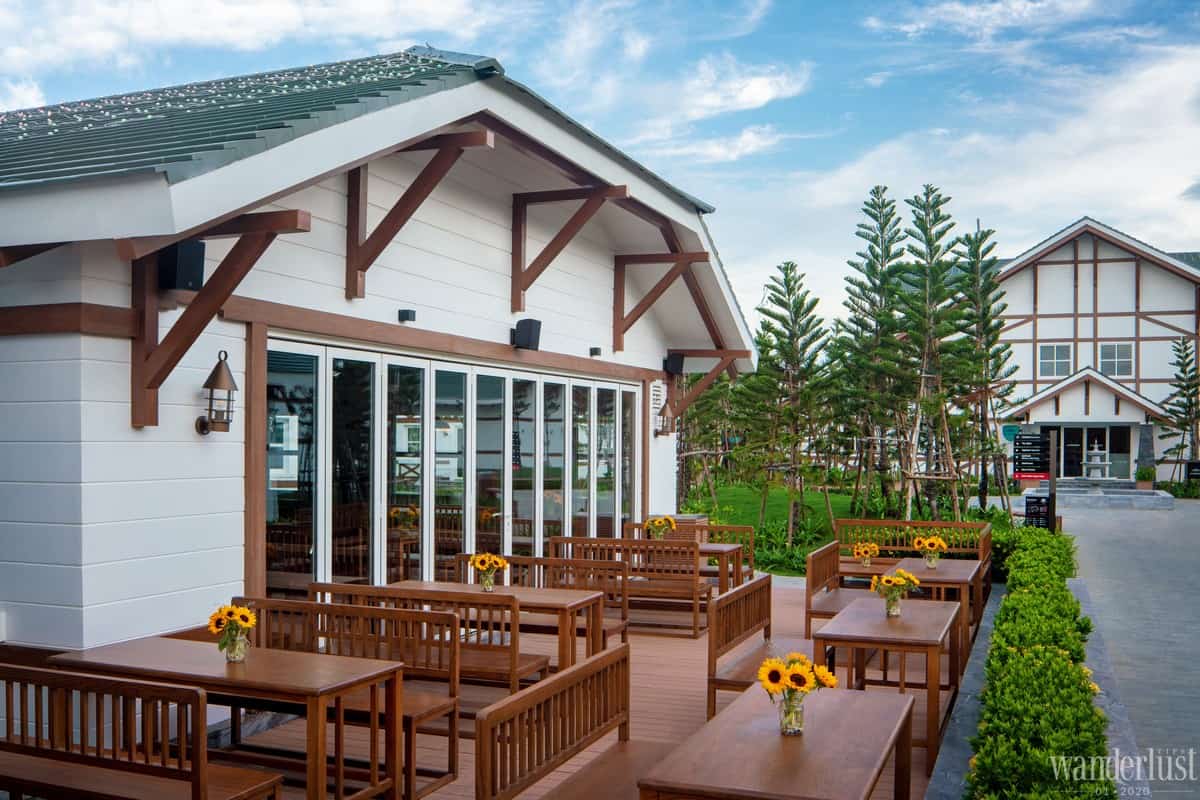 Situated in the heart of the alluring Bai Dai Beach of Nha Trang, the five-star Mövenpick Resort Cam Ranh takes you on a journey to discover one of the most beautiful beach destinations in Vietnam. Mövenpick Resort Cam Ranh is truly an architectural masterpiece, a perfect fusion between stylishly modern and sophisticated design and local traditional culture. The resort comprises a luxurious selection of 118 elegant villas and 250 international-standard rooms. Additionally, Condotel comprises 132 contemporary apartments, allowing the guests to treat themselves to an excellent experience. All well-appointed rooms at Mövenpick Resort Cam Ranh offer a variety of state-of-the-art amenities and a breathtaking panoramic view of the azure sea.
Every morning, wake up and take a deep breath of fresh air on Nha Trang Beach and you will have a wonderful day. Not just excellent accommodation is on offer, Mövenpick Resort Cam Ranh is truly a shopping paradise. Feel refreshed at the Spa & Beauty Vitality Oasis, enjoy the various slides at the Beach Club, play at the activity zones or stroll around the Swiss village and try a variety of premium beer options. Mövenpick Resort Cam Ranh will exceed all of your expectations for a relaxing holiday in the coastal city of Nha Trang. With an array of relaxation services, Mövenpick Resort Cam Ranh offers visitors an amazing variety of one-of-kind experiences. If travelling to Nha Trang, you should treat yourself to Mövenpick Resort Cam Ranh to enjoy an amazing vacation that will certainly make you want to return.
Address: Plot D12 ABC Cam Hai Dong, Cam Lam, Khanh Hoa, Vietnam | Tel: (+84) 258 3985 999
Wanderlust Tips