San Francisco is already a culinary melting pot, so it is pretty easy to see food trucks that give both locals and tourists a taste of the city by the Bay. Let you experience San Francisco's food scene while hanging out with your friends in the area.
[rpi]
THE CHAIRMAN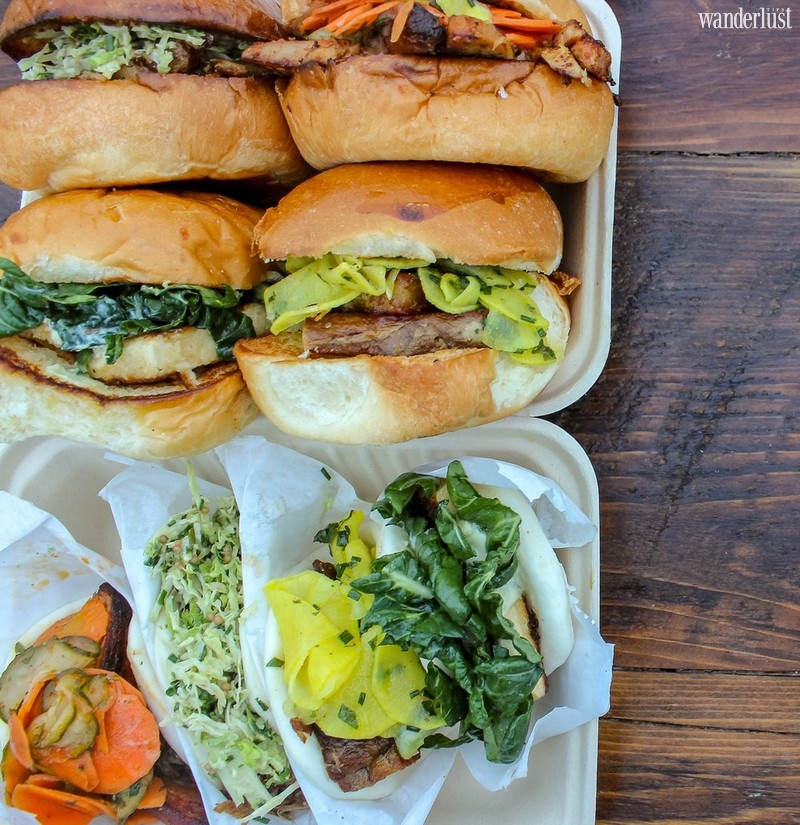 Inspired by the original street food of Asia and decorated in the spirit of China, The Chairman is so legendary with its soft doughy buns that can either be baked or steamed. With its diverse menu options for both vegans and vegetarians, The Chairman was voted best food truck by San Francisco Magazine. Aside from the Tender Pork Belly – the crowd favourite, there are plenty of other meat options to choose from such as braised pork, spicy chicken… plus a wide selection of rice bowls and noodle salads.
Address: 2723 Oakdale Avenue, San Francisco, CA 94124, USA
CURRY UP NOW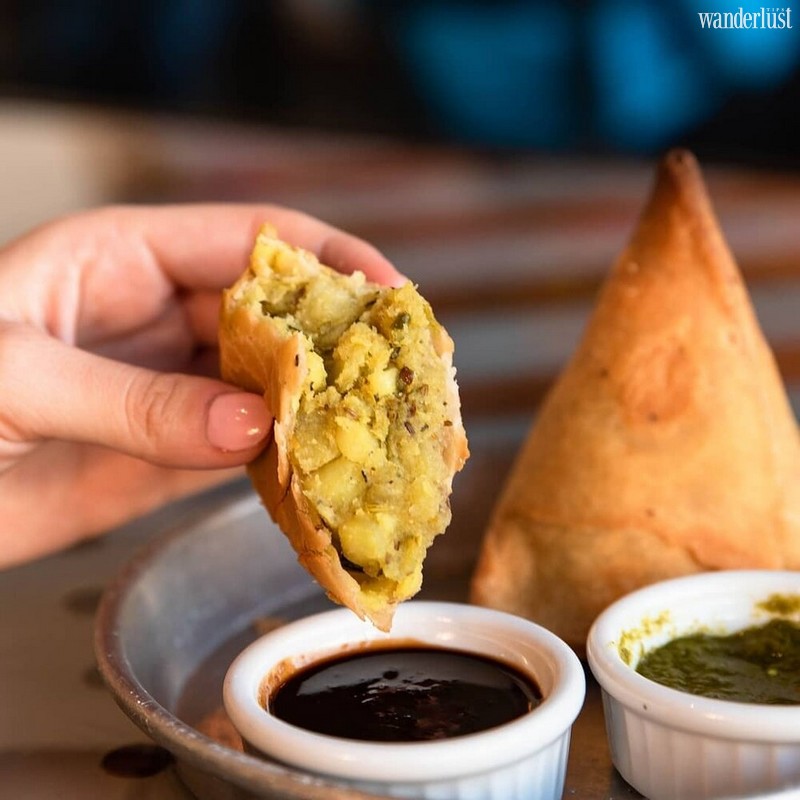 Started with one truck in 2009 and is now five food trucks serving the Bay Area, Curry Up Now does an excellent job of proving that fusion is always a fantastic idea. Their chefs are passionate about offering the highest-quality Indian and Mexican food with a friendly presentation. As one of the best food trucks in San Francisco, Curry Up Now is home to a whole host of addictive dishes, for instance, the chicken tikka masala burrito that features tender pieces of chicken with turmeric rice and garbanzo beans.
Address: 850 Davit Ln, Redwood City, San Francisco, CA 94065, USA
SENOR SISIG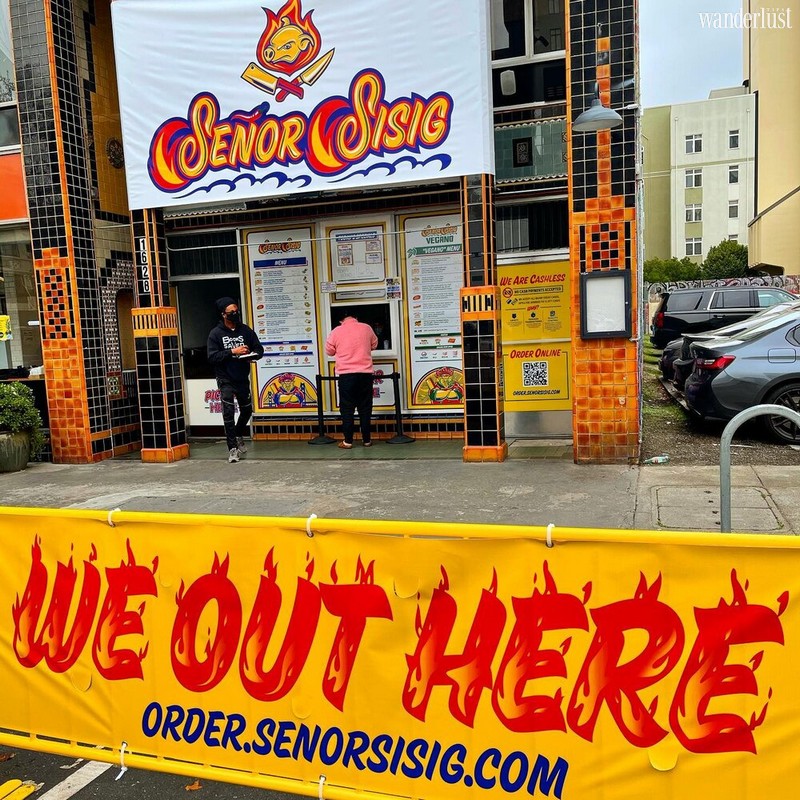 Taking inspiration from the success of Roy Choi's Kogi Korean taco truck in Los Angeles, Evan Kidera and Gil Payumo's food truck has a special Mexican twist on the traditional Filipino delicacy. Their burritos are a deliciously new evolution in Filipino street food from original family recipes that include a protein, Adobo garlic rice, pinto beans, pico de gallo, and their signature cilantro cream sauce. If you are in the mood for a smaller snack, the Sisig Nachos will tantalise your tastebuds.
Address: 990 Valencia St, San Francisco, CA 94110, USA
KOJA KITCHEN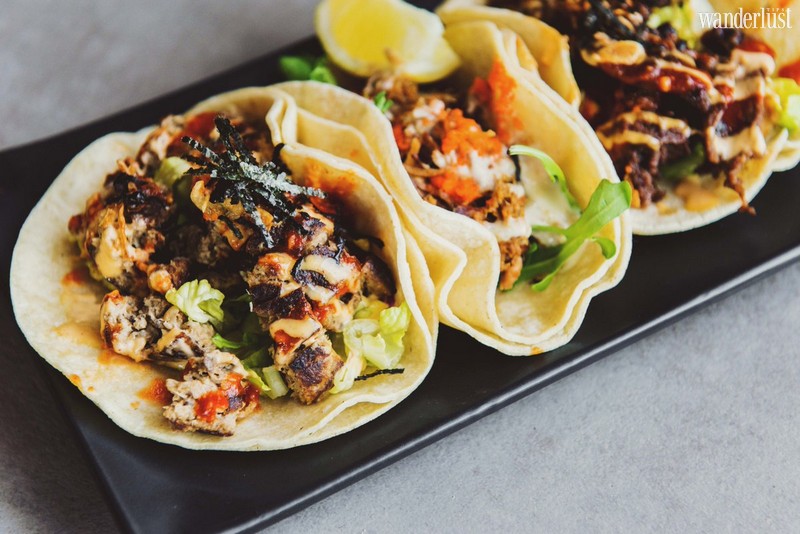 KoJa is a special gourmet sandwich infused with an amazing mash-up of Korean and Japanese flavours. Like a burger – their addictive signature dish, KoJa Kitchen – one of the best food trucks in San Francisco makes this sandwich even better with your choice of a Korean BBQ protein (including pork, beef and chicken) between two lightly fried garlic rice buns. If you still have room, make sure to try the mighty Kamikaze Fries, which are waffle fries smothered in minced Korean BBQ beef, kimchi, red sauce, Japanese mayo and green onions.
Address: 601 Mission Bay Blvd. North, San Francisco, CA 94158, USA
SAM'S CHOWDER MOBILE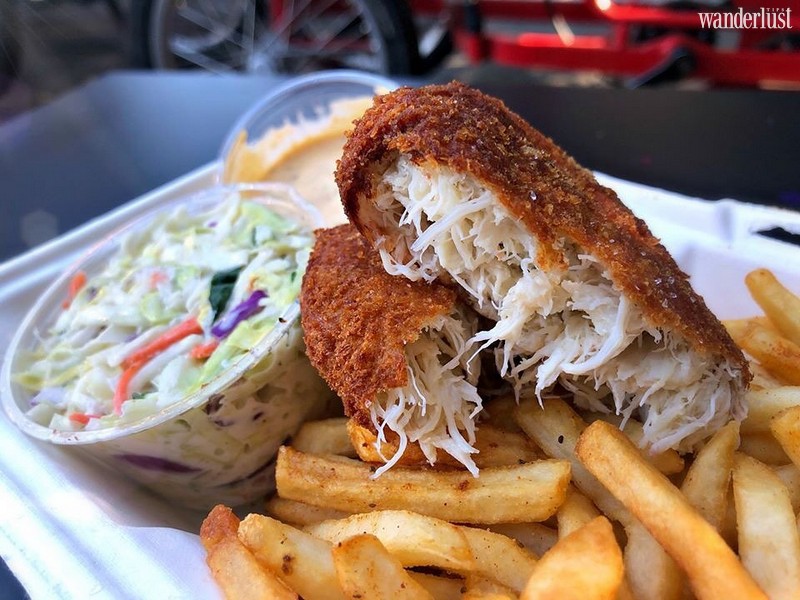 If you are looking for a taste of New England seafood in San Francisco, this mobile eatery will not disappoint you. Sam's Chowder Mobile's claim to fame is its famous Sam's Lobster Rolls, New England Clam Chowder, Crab Cakes and Fish and Chips. After your meal, do not forget to take a stroll along the coastal street and enjoy the salty ocean breeze of the Atlantic. Whether you need a quick and delicious lunch or a seafood party on the beach with your friends, Sam's ChowderMobile has it all for you.
Address: PO Box 2496, El Granada, San Francisco, CA 94018, USA
BOWL'D ACAI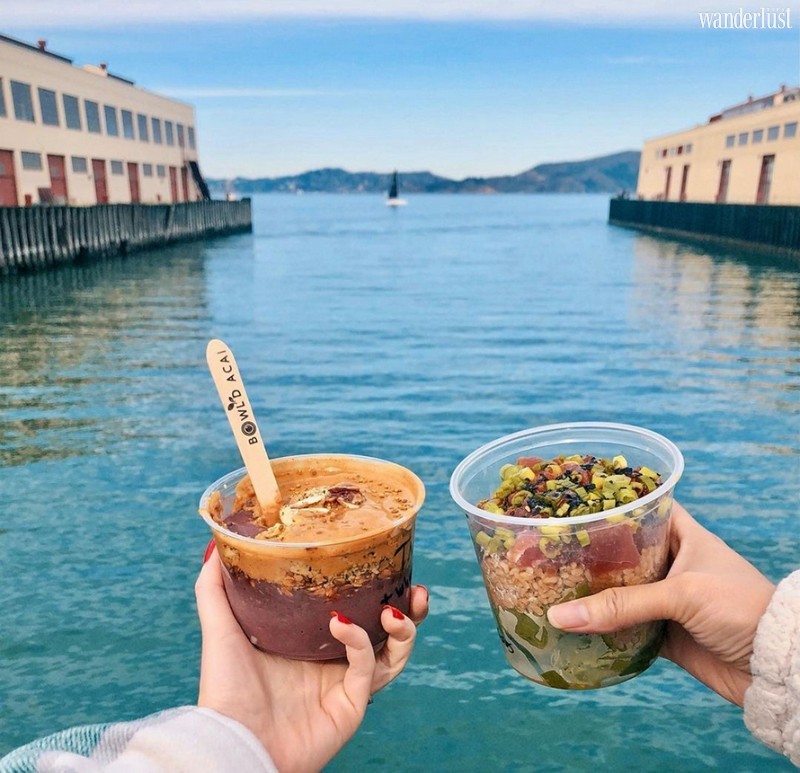 Whether you are looking for a healthy start to your day or a nourishing midday drink, Bowl'D Acai, one of the best food trucks in San Francisco, can fulfil all your cravings with their frozen fruit-based treats. The base is a creamy frozen acai root blend with an added layer of granola, topped with various fruit and coconut shavings. There are plenty of quality menu options to choose from, for instance, acai bowls, smoothies, juices, coffee and tea.
Address: 14 Mint Plaza San Francisco, CA 94103, USA
EL SUR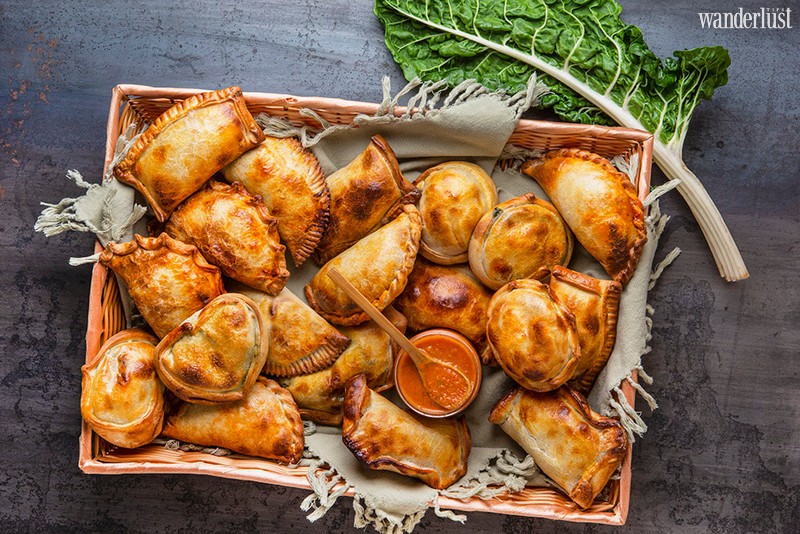 If you are an empanadas aficionado, El Sur is the place to go for high-quality pockets of deliciousness. As one of the best food trucks in San Francisco, El Sur, meaning 'the South' in Spanish, specialises in Argentinian-style empanadas. With the locally-sourced ingredients such as Five Dot Ranch beef, onions, pimento, hard-boiled egg, olive and oregano, El Sur's empanadas come in an amazing variety of fillings. Additionally, the food truck intrigues both tourists and locals because it is a flashy vintage 1970 Citroen H-Van.
Address: 300 De Haro St, San Francisco, CA 94103, USA