Aside from the pink cafe of Peggy Porschen in London, coffee lovers now have one more thing to add to their bucket list: Mrs Coco, an adorable pink cafe that is surrounded by flowers. If you are looking for a lovely place in Lake Las Vegas to spend a special occasion, then you definitely check out this pretty cafe.
[rpi]
Located in Lake Las Vegas, a residential community and premier resort destination in Henderson, Nevada, known for its majestic palm trees, shimmering lake waters, and sunny skies, about 17 miles from the Las Vegas Strip, Mrs. Coco exudes intimacy and provides a great refuge from the chaos of the strip while adding a range of inviting new spaces and experiences. This cafe has everything you can dream of and is a great place to sit with friends for an enjoyable lunch, to spend some romantic time with your beloved, and to have a nice breakfast with your kids on a cozy weekend.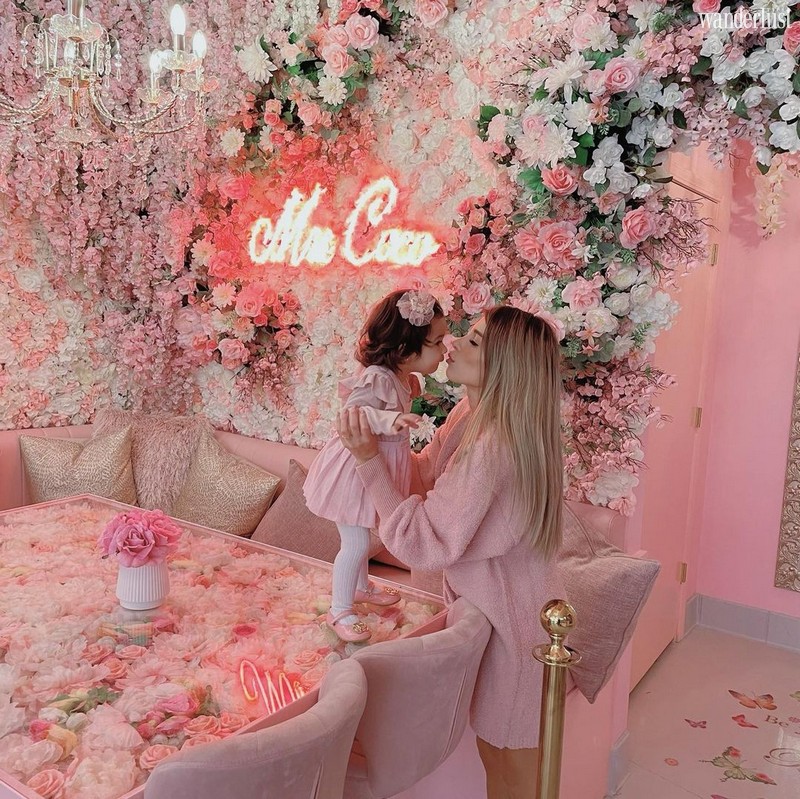 Best-known for its Instagrammable facade, floral interiors, pastel pink decor and photogenic food and drinks, Mrs Coco intrigues a large number of Instagrammers and photographers from far and wide. The utterly unique concept embodies its pretty and feminine spirit through every corner where cakes become a living art and flowers always bloom. At Mrs Coco, everything is beautifully presented and looks so delicious when being served in pastel cups to match the pastel pink concept. The cake slices look like they have come straight out of a glossy magazine shoot.
As Lake Las Vegas' latest culinary experience, Mrs Cocos' pretty-in-pink cafe has become increasingly popular thanks to a surge in visitors from Instagram, all looking for a pretty cake and a drink that matches their outfit or posing for photographs with the floral installations. There is nothing more wonderful than enjoying morning coffee and freshly baked pastries on the terrace or an elegant slice of cake paired with pink champagne for an afternoon treat.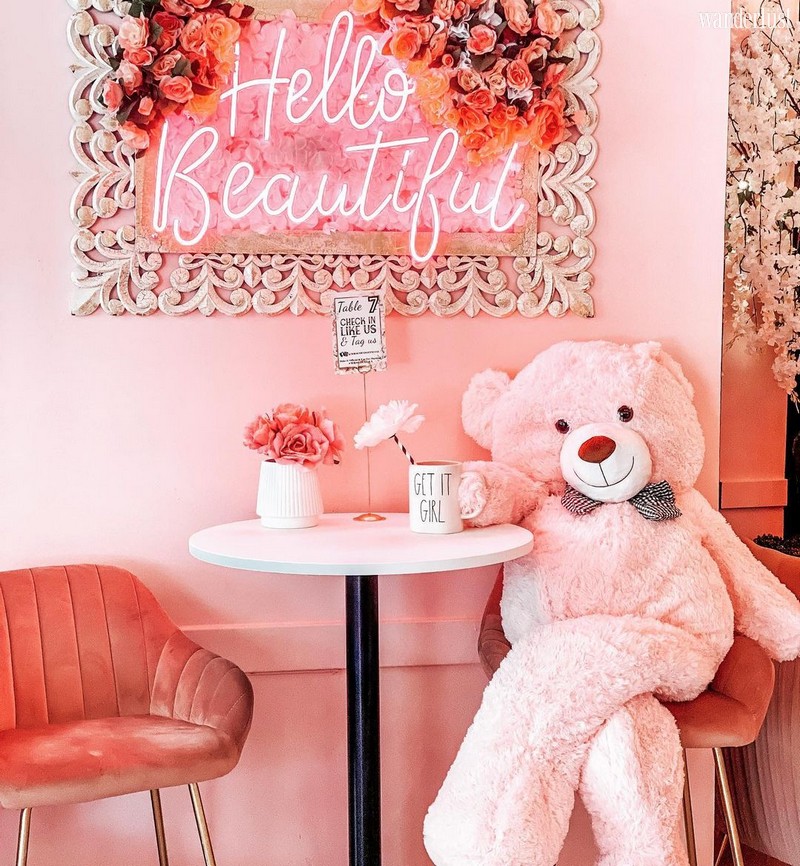 If you have a chronic sweet tooth, Mrs. Coco's fine menu can also satisfy your carving, from healthy food to good desserts, to wines and cocktails, soups, salads, toasts, and more. Whether it is a customer grabbing a coffee and an indulgent treat or friends or families celebrating a special occasion, Mrs. Coco can create a memorable experience for each customer. The place can get particularly busy, so make sure you make a reservation at least 2 days in advance to make the most of your experience at Mrs. Coco.
Mrs. Coco truly brings an emphasis on food and art in Lake Las Vegas, making it a welcoming alternative to the shininess and sensory overload of the strip. Spring is around the corner, it is time to take a visit to this pretty-in-pink cafe, and then you can also find yourself taking part in water sports from Lake Las Vegas such as kayaking, wakeboarding, or tubing.
Location: 20 Via Bel Canto #150, Henderson, Nevada 89011, USA
Opening hours: Monday to Friday: 9 am – 3 pm, Saturday: 8 am – 3 pm, Sunday: 9 am – 3 pm
Website: https://mrscocolv.com
Wanderlust Tips