Just a pocket of dough stuffed with a sweet or savoury filling, dumplings are a magical, ubiquitous staple food that can be found almost anywhere in the world. Take a dumpling food tour across the globe and discover these savoury balls of all shapes, sizes and fillings.
[rpi]
PIEROGI – AN AUTHENTIC POLISH DELICACY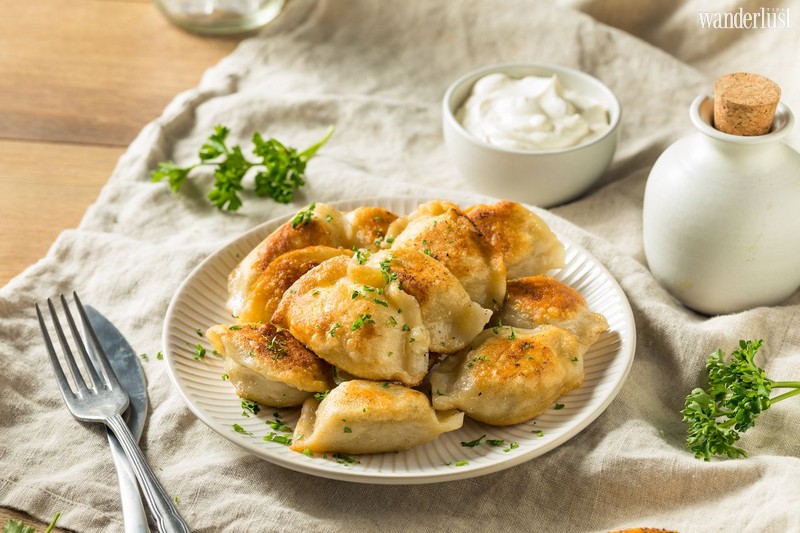 If there is one dish you have to try when you are in Poland, it will be the delicious Polish dumplings, Pierogi. Dating back to the 13th century, pierogi are the most popular dumplings in Poland. These iconic half-moon flour dumplings are either boiled, baked or fried. Traditional pierogi fillings include potato, sauerkraut, minced meat, cottage cheese, mushroom and various fruits. Savoury pierogi are commonly served with sour cream while sweet pierogi are sugared and served with melted butter or cream.
RAVIOLI – A FAVOURITE DUMPLING AMONGST ITALIAN FOOD LOVERS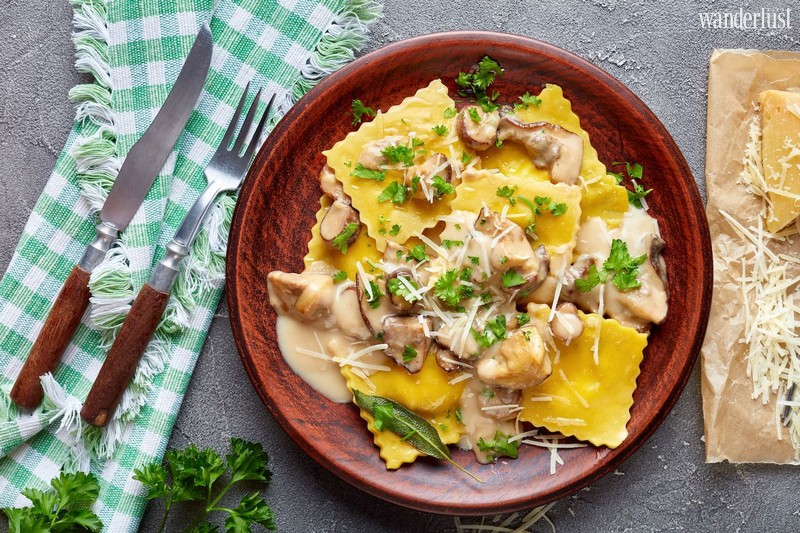 Italian ravioli are essentially pockets of pasta filled with an endless combination of ingredients, from meat to cheese to vegetables and are usually served with a sauce on top or in broth. Ravioli are not completely a form of dumpling, but the way they are steamed and cooked makes them a perfect Italian dumpling. Bite into these pasta pockets and taste an explosion of savoury, creamy cheese. Their iconic flavour and refreshing texture will tantalise your tastebuds.
EMPANADAS – THE MOST POPULAR DUMPLING IN SPAIN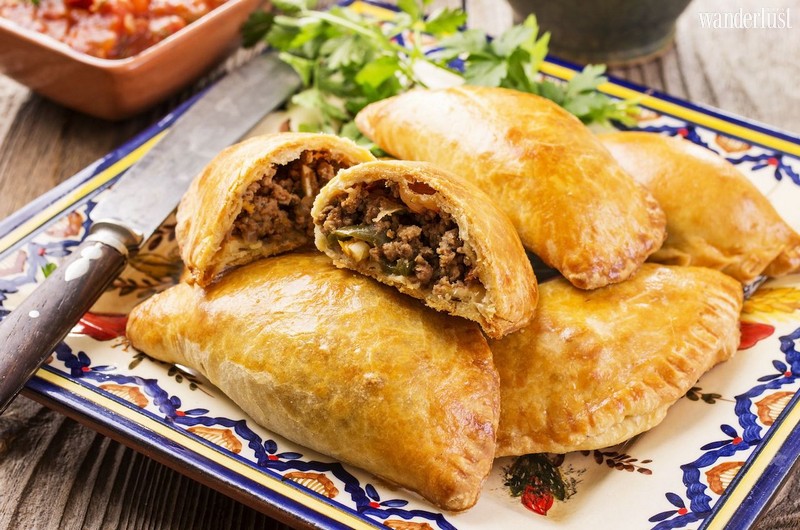 If you have ever visited Spain, ridden a bus in Bolivia or made friends with a Venezuelan, you have probably tasted an empanada of some sort. The dumpling's name comes from the Spanish verb 'seminar', which means 'to wrap or coat in bread'. There are tons of varieties and stuffings, from tuna fish to chicken and corn and can be served with any kind of dipping sauce. Empanadas can be found in many countries around the world such as Argentina, Colombia, Portugal and the Philippines.
SVESTKOVE KNEDLIKY IN CZECH REPUBLIC
Have you ever heard of a fruit dumpling? Hailing from the Czech Republic, svestkove knedily are sweet dumplings that are made from a dough mixture of egg, flour, butter and milk. The dough is then wrapped around the entire fruit such as plums, peaches, apricots and more. After the photogenic dumpling is boiled, it is served immediately with a drizzle of melted butter and a sprinkle of sugar and can also be topped with crumbled cheese or poppy seeds.
SAMOSAS IN INDIA
If you are from India, you probably know what a samosa is. Ranging from meat to vegetarian fillings, samosas pack a lot of deliciousness within their triangular walls. These snacks are so popular that you can find different versions from all over the world. From street vendors to grocery stores to the menu in restaurants, there are a lot of different versions of this Indian dumpling such as meat samosas, chicken samosas, fish samosas or seafood samosas that will certainly satiate your meaty cravings.
MANDU – THE BEST DUMPLING IN KOREA
First introduced to Korea by the Yuan Mongols in the 14th century during the Goryeo dynasty, mandu is a very popular dish of Korean cuisine. These small dumplings consist of a mixture of ingredients such as ground pork, tofu, kimchi, noodles and vegetables. Korean mandu are commonly served alongside kimchi, spicy pickled cabbage and a dipping sauce made of soy and vinegar. They are found in different forms, whether pan-fried, deep-fried, boiled or steamed.
GYOZA FROM JAPAN
Another quintessential dumpling, which is the most famous in Japan, is Gyoza. These crescent-shaped dumplings came from China and are known as the Japanese version of jiaozi, the most common Chinese dumpling. The main difference is that gyoza has a strong garlic flavour and thinner casing. Gyoza is usually pan-fried or deep-fried and typically served with tangy rice vinegar and chilli dipping sauce. These are one of the best dumplings that you must try in Japan.
Wanderlust Tips