Summer is already around the corner and you are probably dreaming about a beach vacation. You may want to feel the warm sand between your toes, the cool breeze on your face, and a cool wave hitting your legs. Keep scrolling to find out the top seven crowd-free beach vacations in Mexico.
[rpi]
PUERTO MORELOS, QUINTANA ROO, MEXICO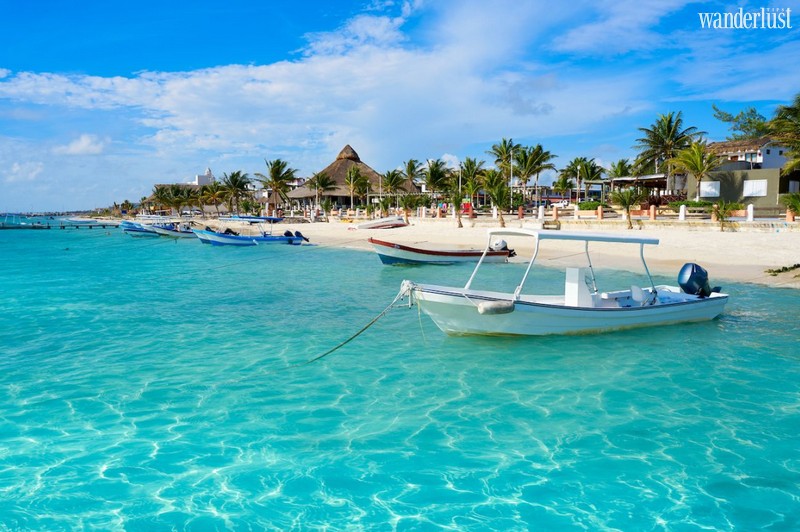 This picture-perfect coastal destination in Mexico will offer the perfect inspiration for your next vacation. Midway between Cancún and Playa del Carmen, Puerto Morelos shares the Yucatán Peninsula with some of Mexico's busiest resorts. From the shore, snorkelers and scuba divers can swim the calm Caribbean waters with turtles and tropical fish that inhabit the largest barrier reef in the Western Hemisphere. After long days outdoors, travelers have their pick of low-rise hotels, seafood restaurants, and beachfront bars to pass the evening. You can also take a stroll around the local flea markets.
YELAPA, JALISCO
Just 15 miles southwest of Puerto Vallarta, Yelapa is one of the least crowded beach destinations in Mexico. Here, you will be greeted by the Sierra Madres and find magnificent mountain passes. Hike deeper into the jungle and you will be rewarded with a world of waterfalls. If you want to get a true taste of Yelapa, wash down a bar of chocolate, coconut, or tropical fruit pie with a shot of raicilla, an agave spirit that is similar to mezcal but even stronger.
MARUATA, MICHOACÁN
Encircled by clear waters and unparalleled views, Maruata has been called the most beautiful beach in Michoacán, Mexico. It is popular with beach campers and is also the most accessible for swimmers and snorkelers with the waves getting progressively rougher as you travel west. Visitors can also hike the craggy surroundings at low tide. Additionally, the indigenous Nahuatl community is known for its pottery and textiles, producing some of the finest embroideries in all of Michoacán.
CABO PULMO, BAJA CALIFORNIA SUR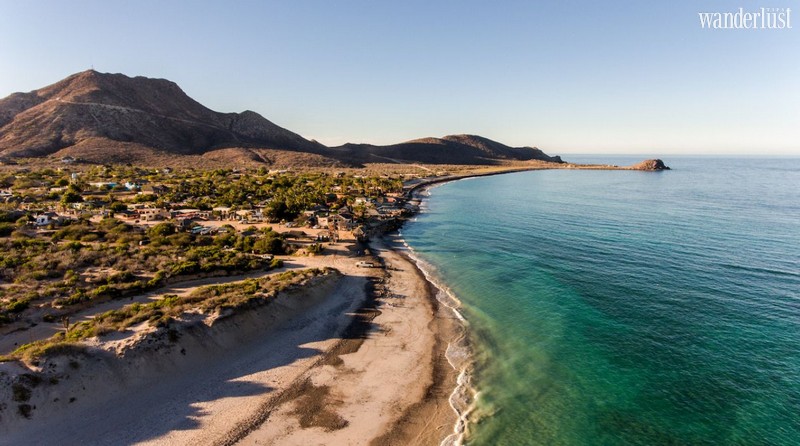 For snorkelers, scuba divers, sailors, sea kayakers and stand-up paddleboarders, Cabo Pulmo in Mexico is a must on their bucket list which they can appreciate the healthy ecosystem, from turtles, whales, sharks, rays and dolphins to sea lions and fish species. The town of Cabo Pulmo is home to several beach bungalows for travellers and locals alike. Additionally, you can also find a handful of no-frills taco spots facing the Sea of Cortez whilst walking on the stretches of white sand.
CELESTÚN, YUCATÁN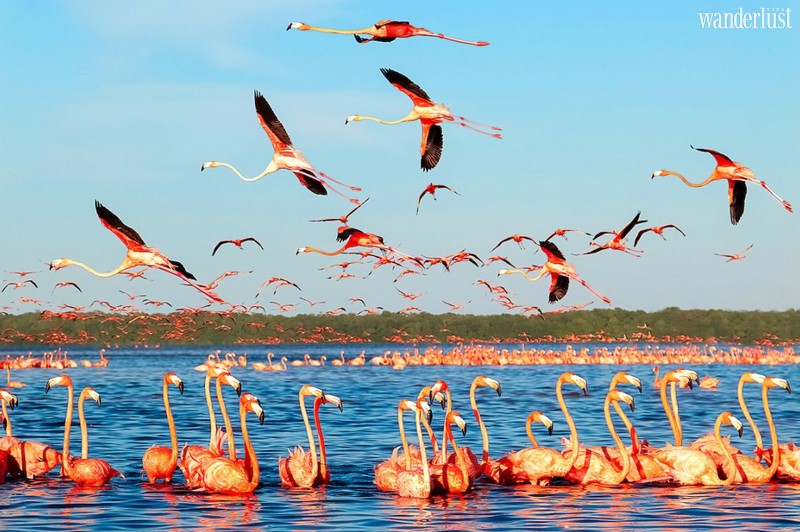 When it comes to Celestún, wildlife is always high up on the list. Surrounded by the Ría Celestún Biosphere Reserve, a wetland of mangroves, dunes, beaches and rainforest. Here, you can boat through for around $100 to see throngs of flamingo and other fauna like jaguars, ocelots and spider monkeys. What's more, Celestún itself is known for a cute town square and a couple of lighthouses. Take a town tour to appreciate the slow pace of local life and inviting experiences.
SAN PANCHO, NAYARIT
As one of the most beautiful beach destinations in Mexico, San Pancho intrigues a large number of locals and travellers with its pristine beaches, providing plenty of personal space even during the busier months of November through April. Spend your day surfing, fishing, whale watching or sipping a cocktail with your toes in the sand. You can also take a stroll along the cobblestone streets that are lined with shops, art galleries, yoga studios, taquerias and boutique hotels. During your stay in San Pancho, make sure you sample some birria or stewed goat, which you will see on menus all over town.
SAN AGUSTINILLO, OAXACA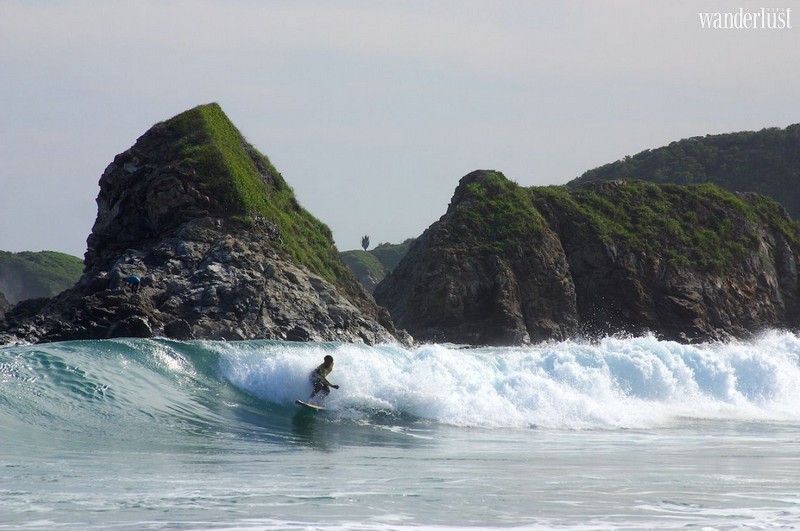 Getting less press than neighbouring Mazunte, San Agustinillo is one of the most "magical towns" in Mexico. With a proportional slice of coast, this town generally welcomes beginner surfers and swimmers. It is also home to a number of restaurants and hotels owned by French and Italian expats, giving this stop on the Riviera Oaxaqueña a lightly Mediterranean feel. Before you leave, make sure you pass through Mazunte to reach Punta Cometa, Oaxaca's southernmost point and a stunning sea-view lookout.
Wanderlust Tips