As one of the most celebrated holidays in America, Fourth of July –  Independence Day has plenty of exciting parties, parades, firework displays, barbecues, special music events, and other celebrations taking place across the country. If you are looking to make this year's festivities more special, then Independence Day is also a great occasion for a summer vacation. Check out the best places to celebrate July Fourth in an unforgettable way.
[rpi]
CANYON OF THE ANCIENTS GUEST RANCH, CORTEZ, COLORADO
Located in the southwestern corner of Colorado, near the Four Corners and Mesa Verde National Park, the Canyon of the Ancients Guest Ranch is one of the Southwest's most spectacular guest ranches. This ranch is home to ancient cliff dwellings built into the sides of seemingly impossible-to-reach, sheer cliffs, and ancient tools and bones in Ute Mountain Tribal Park that are still littered. Visiting this place, you will not only have the opportunity to admire incredible moonscapes but you are also appealed by sharp mesas and stunning rock formations of Monument Valley that are less than two hours away.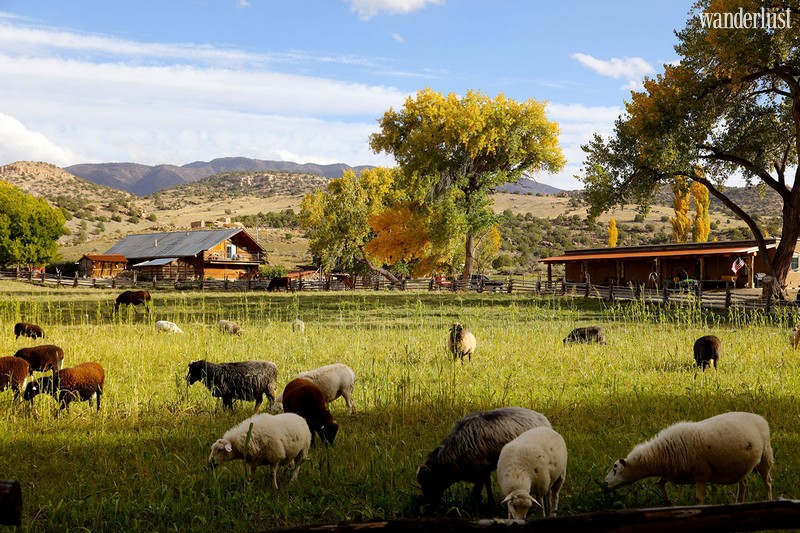 In addition, Mesa Verde National Park with ancient cliff dwellings and thousand-year-old petroglyphs of creatures and animals painted onto large rock faces by Native artists will definitely leave you in awe. Do not miss the breathtaking experience of sitting in a car and admiring magnificent herds of wild mustangs, and wolves and coyotes parading nonchalantly right in front of you. If you are an archaeology buff, ancient archaeological sites in Crow Canyon Archaeological Center will give you precious discovery experiences. With fantastic wild and nature experiences and striking landscape, there is nowhere better than Canyon of the Ancients Guest Ranch to spend celebrating July Four holiday.
SCHLITTERBAHN WATERPARK AND RESORT, NEW BRAUNFELS, TEXAS
As one of the most popular family holiday spots in America, Schlitterbahn waterpark and resort is worth a visit for the July Fourth holiday. Right on the banks of the spring-fed Comal River in New Braunfels, Texas, the resort boasts a beautiful natural setting underneath a canopy of 100-year-old oak, cedar, and cypress trees. Do not miss awe-inspiring experiences from slides and water coasters to wave pools, play areas, tube chutes, and beaches. For the adults, the resort offers swim-up bars with heated pools that will bring tourists a vibrant holiday.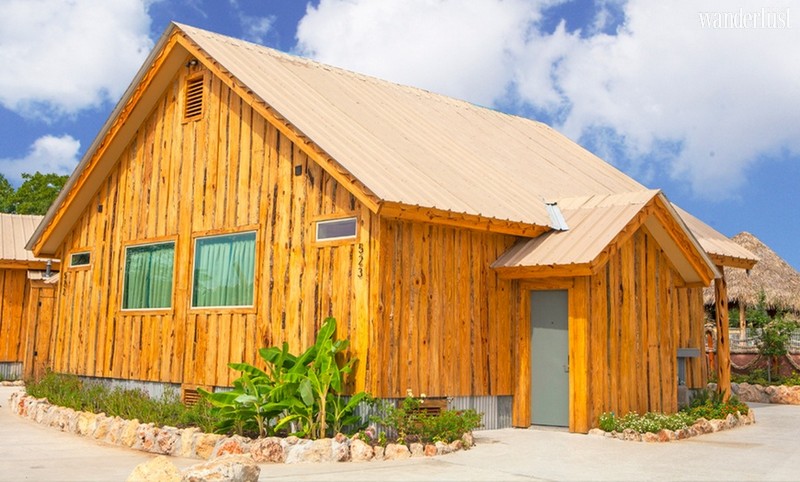 Here, you will be offered various types of accommodation ranging from modern lofts and luxury Treehaus suites to vacation homes and classic hotel rooms. If you are looking for a room with spectacular views of the Comal River, consider the SchlitterStein Lofts and vacation homes in the original Resort at the Bahn. And do not forget to indulge in the 'Rock The Bahn Music Fest', which takes place at the park every Saturday in July and August.
HOTEL NORTHLAND, GREEN BAY, WISCONSIN
Originally opened in the spring of 1924 as the largest hotel in the state of Wisconsin, Hotel Northland Green Bay is a Green Bay legend reimagined. Gaining fame as the go-to hotel for all visiting teams playing against the Green Bay Packers football team, this hotel has been refurbished and revitalised in recent years. It not only boasts the elegant style and feel of the grand old days, but also the newest luxuries and amenities of today.
Here, you can feel a true boutique hotel with a unique charm and style all its own. It is not better than staying in a great hotel while enjoying Green Bay's colorful Festival Foods' Fire Over the Fox, a day-long July 4 festival. Get involved in the festival with the activity of run or walk, a memorial service honoring veterans, food, music, and the largest fireworks display north of Milwaukee along the Fox River to have an unforgettable holiday.
LANDS CREEK LOG CABINS, BRYSON CITY, NORTH CAROLINA
Situated on a mountaintop overlooking the whole the Great Smoky Mountains and Tennessee, Lands Creek will definitely have you falling in love. Its name comes from the creek rushing just under the stilted cabins that are rustic, luxurious, filled with quality wood furnishings and bedding. Besides, the cabins also have artifacts and weavings from local craftspeople and fascinating collections of 'Americana' crafts, outdoor hot tubs, and stone-countered kitchens with modern appliances. Just a few minutes from the entrance to Great Smoky Mountains National Park, Lands Creek is filled with dramatic waterfalls, lakes, and stunning wildflower-filled meadows like Cade's Cove.
A twenty-minute drive down the mountain from the resort will bring you to the 'Old South' town of Bryson City, with atmospheric eateries and an interesting railroad museum. You also have the opportunity to experience one of the most breathtaking train rides in America in the Great Smokey Mountains Railroad. And just as spectacular are the views from the deck of your cabin at night, where a velvet-black sky is filled with shining swirls of silver stars.
BLACKSMITH INN ON THE SHORE, BAILEYS HARBOR, WISCONSIN
Boasting tranquil surroundings and Midwestern hospitality, Blacksmith Inn On the Shore is a must-visit getaway to spend your holiday on the occasion of the US independence day. This charming old-time inn with only fifteen rooms, each of which has a fireplace, in-room hot tub, private balcony and captivating views of the harbor. With yogurt and cheeses produced on local farms, coffee roasted locally, and delicious Wisconsin cherries and apples grown in local groves, the breakfast in the inn will definitely appeal to you. There is no better experience than waking up in the early morning and enjoying a nutritious breakfast while taking in the natural beauty and the boats in the harbor amidst the hazy scene of the dawn.
The village of Baileys Harbor, to which you can walk, is a great place to spend your July Fourth holiday with family fun, activities for the kids, entertainment, parades, horseback riding, and plenty of great upper-Midwestern food, along with fireworks at dusk. And do not skip a great pancake breakfast at the Fire Department before 10 a.m. when coming to the village.
Wanderlust Tips