When feeling low and fed up with the daily grind, a laid-back getaway is a great idea. There are so many options for destinations and transportation, but I decided to take a trip to Central Vietnam by train.
[rpi]
A NOSTALGIC TRAIN TRIP TO CENTRAL VIETNAM
Travelling by plane is so convenient and it only takes a couple of hours to reach any city in Central Vietnam. Nevertheless, many people appreciate that Central Vietnam is home to staggeringly beautiful landscapes that you cannot appreciate when flying over them. I did not hesitate when booking a train ticket, I picked a comfortable seat and departed the next day.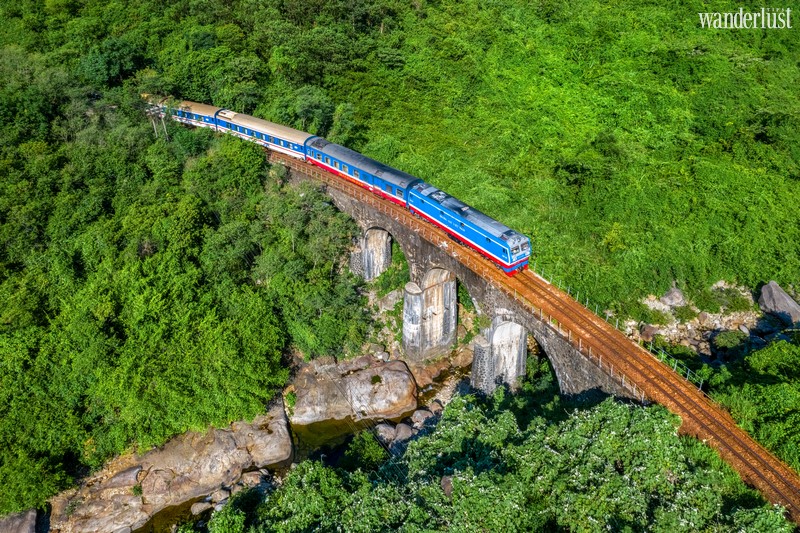 Whenever I think of trains, a wave of nostalgia seeps through my mind. In the past, planes were considered an unpopular and expensive mode of transportation, meanwhile, travelling by train was popular and convenient for family vacations. Over time, many people have opted for planes instead of travelling by train, making it an "old-fashioned" experience. Instead of travelling with my friends, I went to Central Vietnam alone because I wanted to wholly immerse myself in the mesmerising natural beauty, rejuvenate my soul and rebalance myself after the ups and downs of modern-day life.
TRAINS EMBODY THE ESSENCE OF MOBILITY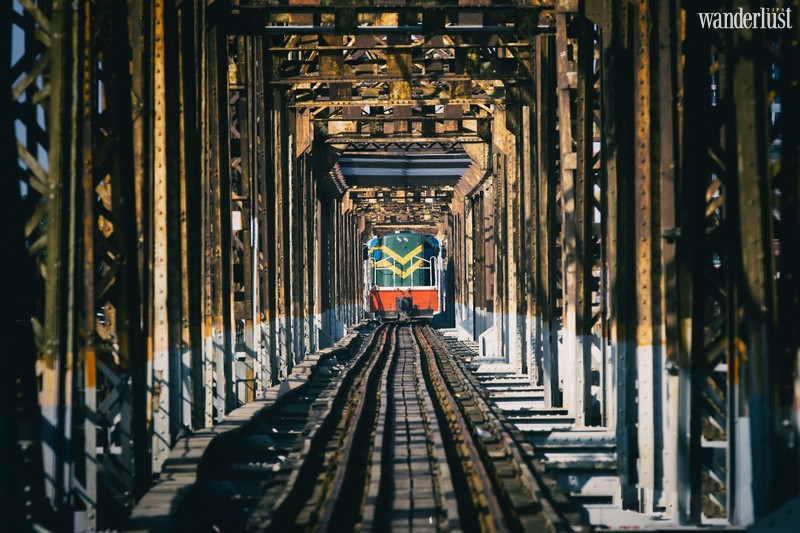 My train journey to Central Vietnam kept springing surprises on me as it had been a long time since I travelled by train. I was extraordinarily eager as I had to look for my platform and train's name then pass through the ticket gate before I settled in the train carriage. Whilst waiting for the departure for Central Vietnam, I took a look around me. The bed compartment was not particularly wide and consisted of six small single beds. The interior was quite clean and tidy. Eventually, my fellow passengers including a couple of youngsters, a woman and her child took their seats.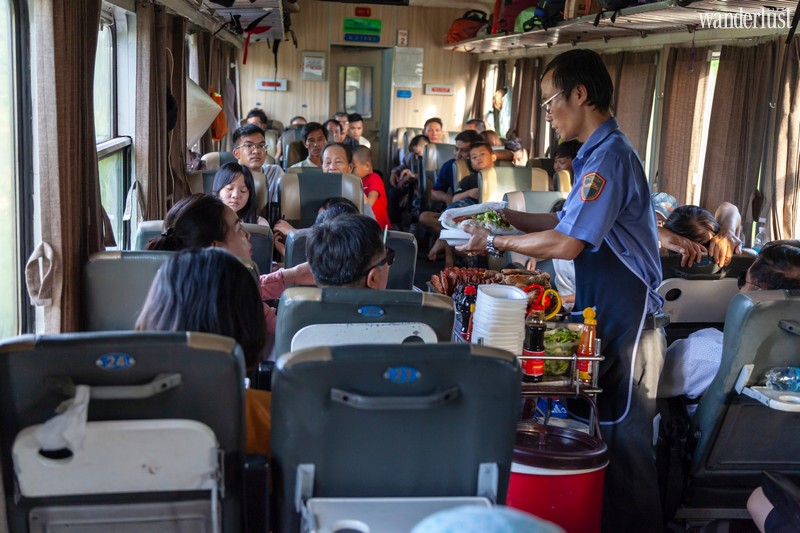 Trains are like miniature societies with many types of people from different regions. Whether they are coming back to their hometown, going on business trips or travelling, their faces and eyes sparkle merrily. Most travellers show great friendliness towards others in the carriage and are willing to chat to each other. After the train had departed, I meandered through the carriages. From the hard seats to sleepers, there are so many passengers of all ages and nationalities. Strolling around the tiny space gave me an extraordinary yet familiar insight into train journeys.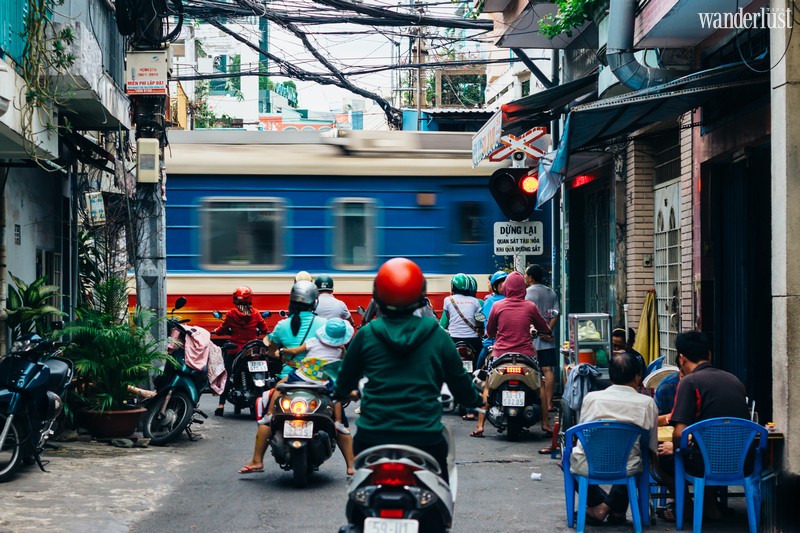 Only when you travel by train can you see how friendly and hospitable people can be. Make eye contact with other passengers and they greet you with a friendly question "Where are you going?" or "Where do you come from?". After some initial awkwardness, we chatted away and cracked jokes hour after hour. I was particularly fascinated by the "mobile" hawker stalls and food courts. Many passengers are impressed with the amazing variety of inexpensive yet delicious food such as bread rolls, instant noodles, Banh Gio (pyramidal rice dumplings) and sweets. Time passes so quickly when you are having fun, chowing down on a gourmet dish and socialising with others in the train carriage.
THE JAW-DROPPING NATURAL SCENERY EN ROUTE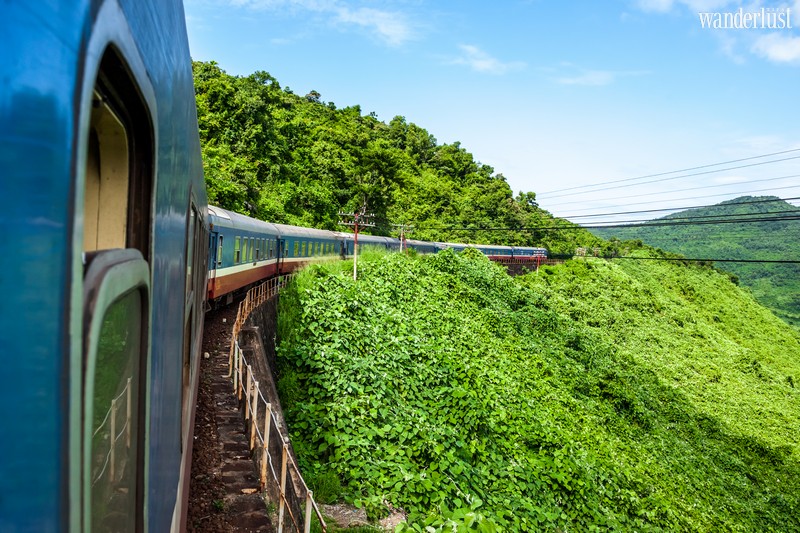 Nowadays, many people tend to travel by train because it is an incredible way to marvel at natural surroundings through an open-air window. Central Vietnam is famous for its magnificent beauty and charming views that you would not be able to wholly appreciate from an aeroplane window. The rail journey from the North to Central Vietnam allows me to marvel at a vast array of stunningly beautiful landscapes, but my heart leapt when the train ran from Hue to Da Nang. The Hai Van Pass is a marvellous highlight along the way to Central Vietnam that encompasses panoramic ocean views.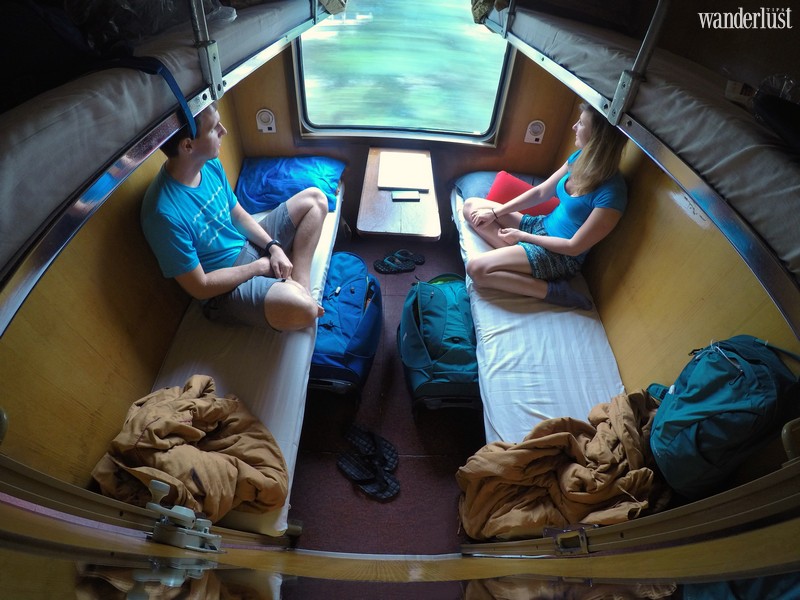 Aside from being the most beautiful railway route in Vietnam, the passage across the Hai Van Pass in Central Vietnam is highly praised for its magnificent nature in global travel blogs, making it a must-visit wonder amongst foreign travellers. As the gentle rays of morning sunshine shone through the window, I suddenly woke up. Looking out of the window, I was extremely overwhelmed and mesmerised by the mind-blowingly beautiful natural picture. The scene will be etched on my memory forever. The gravel railway squeezing between the mighty Truong Son Mountain Range and the sea with the rolling waves crashing against the shore formed an exquisite scene. It was a really beautiful day blessed by clean air, unpolluted skies and fluffy white clouds.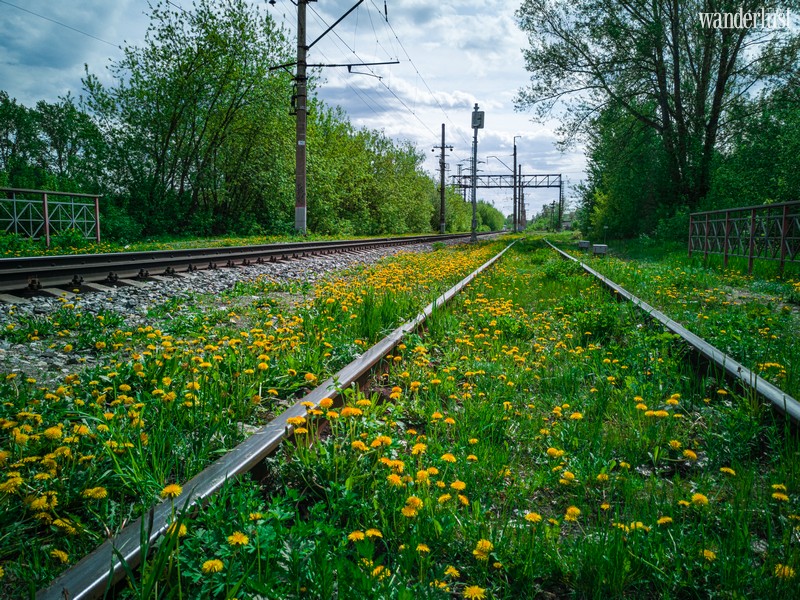 The Central Vietnam's natural scenery is so fascinating that made me utter exciting exclamations. The train gently wove through the lush green hills and tropical forests before finally heading into Da Nang. My rail journey through Central Vietnam only took a short time, but the scenery along the way is still engraved on my memory. More than just the spectacular natural beauty, the train gave me a chance to feel peace and tranquillity amidst the hustle and bustle of daily life.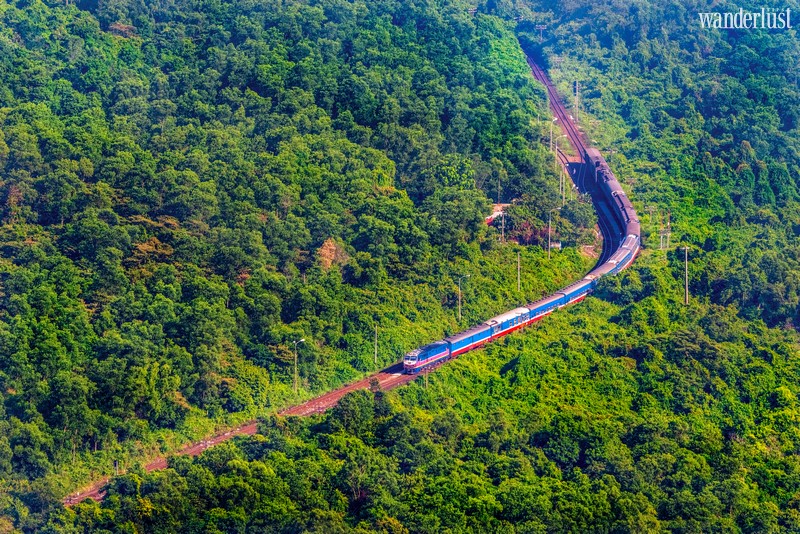 People say that youth can be likened to a fleeting train journey – over in the blink of an eye. Personally, my youth would not have been complete without hopping on a train to travel somewhere mind-blowing. My sudden decision that day to travel around Central Vietnam by train was probably the best decision I have ever made. Without that trip, I would sincerely regret not taking the opportunity to appreciate the exquisite beauty of Vietnam in a new and exhilarating way.
W.TIPS TO CENTRAL VIETNAM BY TRAIN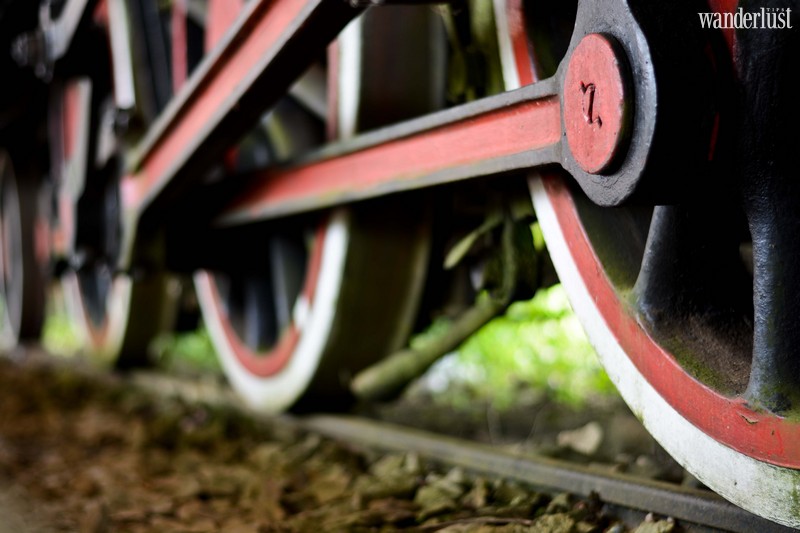 TICKET RESERVATION
It is very easy to book a train ticket for a trip to Central Vietnam. You can do it quickly on your smartphone in just a few clicks. Visit the website of Vietnam Railways, select the route, the seat and then receive the ticket code. My round trip from Hanoi to Da Nang cost VND782,000/ticket/one way.
BEST TIME TO CENTRAL VIETNAM
Central Vietnam boasts a distinctive beauty all year round. However, between February and May is the best time to travel by train as the weather is pleasant and cool without rain, perfect to see the scenery en route.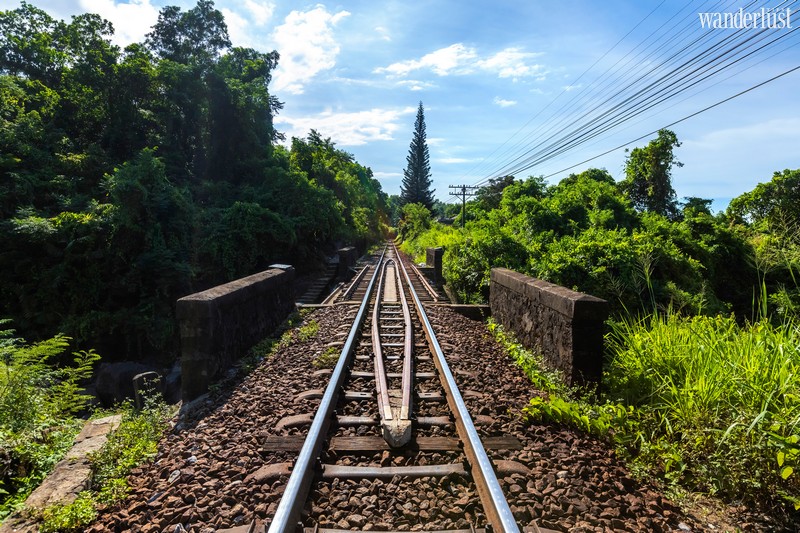 CENTRAL VIETNAM TRAVEL TIPS
Each compartment is small and cramped, so you should pack light.
Be sure to pack essential items such as hand wipes, phone charger and ID.
Do not worry when hungry because there are always mobile food stalls in the carriage.
Trains are a crowded means of transportation, so you need to take care of your belongings.
Chan | Wanderlust Tips