Whether it is the former site of Incan ruins or a space that once housed royalty and shaped the world's geopolitical landscape, you do not have to be a history buff to be fascinated with a hotel's past. Enter, these six properties with incredible backstories, sure to wow every type of traveller.
[rpi]
Boasting extraordinary pasts and breathtaking architectures, historic hotels are worth a visit once a life. If you are planning to spend your holiday in a hotel with incredible history, check for travel restrictions and closures before planning your trip.
THE SHELBOURNE, AUTOGRAPH COLLECTION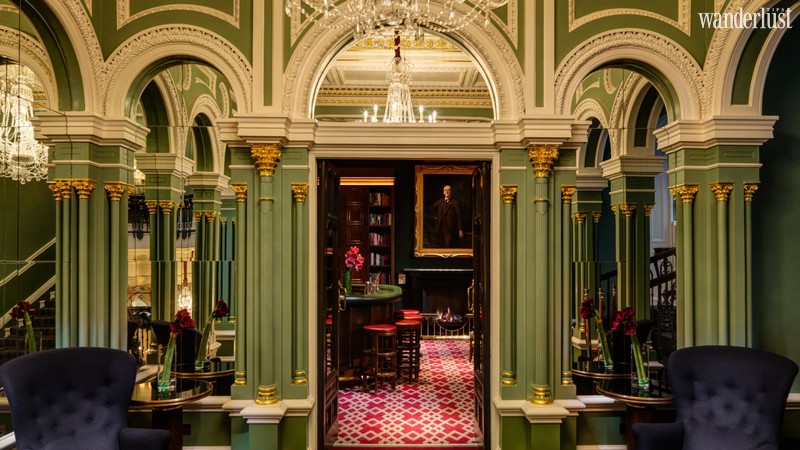 The distinctive redbrick Shelbourne has stood proudly in central Dublin for almost 200 years. In good times, it is hosted royalty, including Princess Grace and Prince Rainier of Monaco, and in trying times, the British army requisitioned it. But it is best known for creativity and new beginnings: Ireland's leaders drafted the nation's constitution here, and writers, poets, and musicians still flock to the property. Tip back pints alongside them at the historic Horseshoe Bar.
Address: 27 St. Stephen's Green, Dublin, Ireland
SHERATON MAUI RESORT & SPA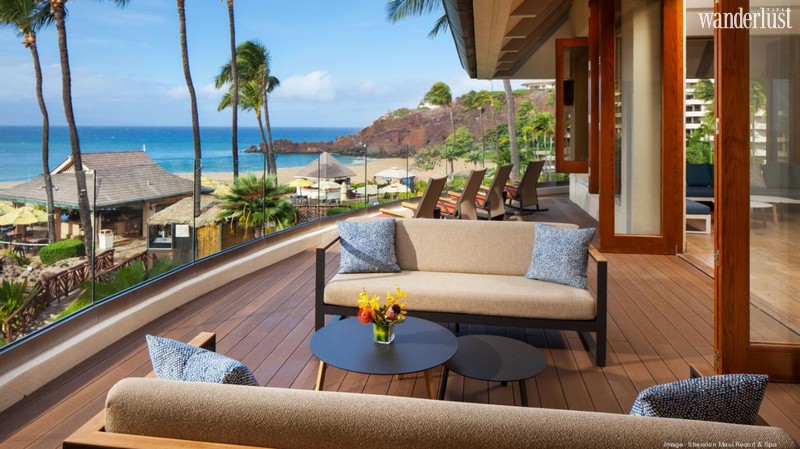 Nestled between a pristine beach and an outcropping of volcanic rock cliffs extending over and into the ocean, this resort sits on the native Hawaiian sacred site, 'Pu'u Keka'a'. Here, an 18th-century king of Maui and Oahu popularised cliff diving to build warriors' courage before the battle. Today, in the hotel's daily sunset ritual, a diver bounds barefoot over the rocks — lighting torches as he ascends — offers prayers to his ancestors, then gracefully plunges into the ocean, continuing the ancient tradition.
Address: 2605 Kaanapali Parkway, Lahaina, Maui, Hawaii 96761, USA
JW MARRIOTT EL CONVENTO CUSCO
The layers of history preserved in this hotel inform its design and reverent spirit. Originally the site of an ancient Incan structure, it became a convent during the 16th century, then eventually housed a chocolate factory. Restored and updated, stone walls from the convent's cloister are visible throughout the property and two exhibition halls display Incan artifacts uncovered during onsite excavations.
Address: Esquina de la Calle Ruinas 432 y San Agustin, Cusco, Peru
W LOS ANGELES – WEST BEVERLY HILLS
For travellers intent on celebrity spotting in Beverly Hills, there is one location where screen-idol sightings are nearly always assured: W Los Angeles, which itself is a star of film and television. Lounge by the shell-shaped pool on the WET Deck and recreate scenes from 'Pretty Woman' and 'Entourage', which shot key scenes throughout the property, along with other favourites like '90210' and 'New Girl'.
Address: 930 Hilgard Avenue, Los Angeles, California 90024, USA
THE OLD CLARE HOTEL – A MEMBER OF DESIGN HOTELS™
What happens when you combine a former pub and Victorian-era brewery in the heart of Sydney with a corner Art Deco hotel? The industrial-chic Old Clare is the result, with hip, loft-like rooms whose exposed brick, wooden beams and timber paneling from the original Carlton and United Brewery surround oversized windows. During the renovation, architects covered the alley that once separated the brewery from the hotel and transformed it into the hotel's lobby.
Address: 1 Kensingston Street, Chippendale, Sydney, New South Wales 2008, Australia
MARRIOTT MENA HOUSE, CAIRO
With views of the Giza pyramids, this property sits at history's crossroads. Originally a hunting lodge, by 1890 the building transformed into a luxury hotel featuring Egypt's first swimming pool (a major perk in the desert heat). During World Wars I and II, Australian troops billeted onsite, and in 1977 world leaders met here to hammer out the Camp David Accords. Your stay places you in good company: notable past guests included Winston Churchill and Agatha Christie.
Address: 6 Pyramids Road, Giza, Cairo, 12556, Egypt
Wanderlust Tips