"But for me, my calling is to help bring awareness that we ought to live in harmony with nature and contribute actively to preserve our natural world & all its inhabitants." – Gary Leong.
[rpi]
The press has previously called you a forest lover who came up with the idea of a resort amid Cat Tien forest. Why was Cat Tien your top choice?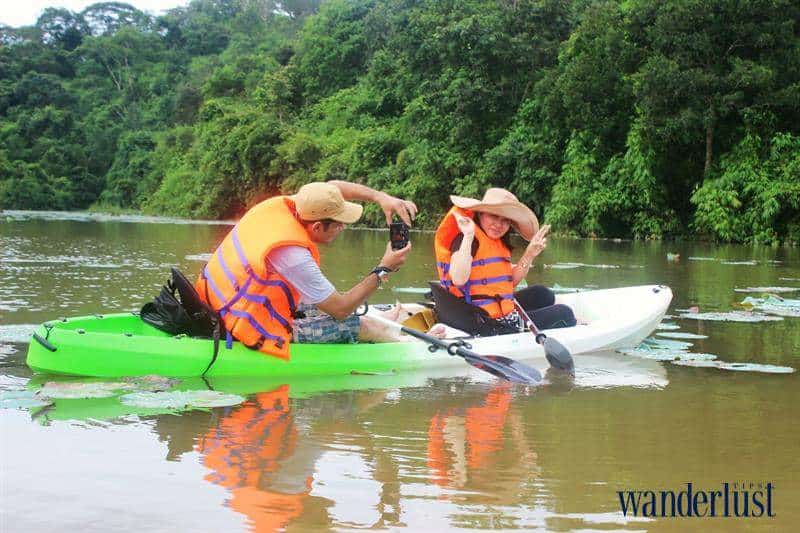 Gary:  Many people do not realise that the forest we have in Southern Vietnam – known as the rainforest, is the richest biodiversity zone on our planet for plants, trees, insects, birds, reptiles, amphibians and mammals to live and thrive in. It took millions and millions of years to evolve and reach this perfect (though harsh) living condition. The rainforest in Cat Tien National Park – like the Amazon of Brazil or the Old Growth Rainforest in Taman Negara, Malaysia; is among the very rare living jewels we have in the world.
I have been a regular visitor to Cat Tien National Park for the past 20 years. I visited this park whenever I could find time from my busy schedule as the Country Head of an international multinational corporation. Being here allows me to have some rest and have new learning experiences when I spend time in the jungle.
In the 20 years of my relationship with the rainforest, I realised that the jungle and its inhabitants need our protection. If we do not do anything, there is a good likelihood that the plants and trees could be illegally harvested and all the jungle inhabitants within the park will end up being killed, trapped, eaten or sold as pets for profit.
All our national parks have rangers to patrol and protect the area but they cannot be doing this forest guardianship alone. This effort should be the collective responsibility of the people of Vietnam and I am merely playing my role in this effort to help protect and preserve the natural heritage of the country.
Please share with us the reason why you have decided to put your idea into practice?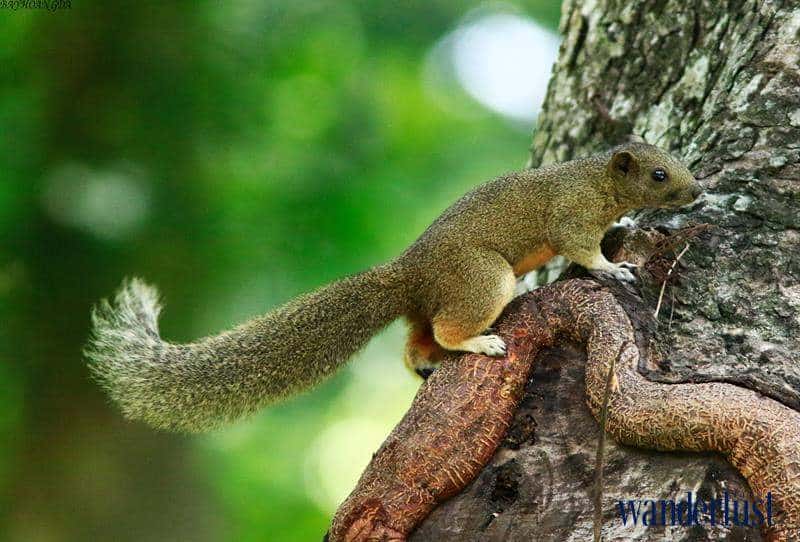 Gary: I once read somewhere that before we pass away from this world we should do something good for it. There are many good people doing their part to bring peace, alleviate poverty, improve our knowledge, make use of resources more efficiently and so on. But for me, my calling is to help bring awareness that we ought to live in harmony with nature and contribute actively to preserve our natural world and all its inhabitants.
What experience and style of accommodation can guests expect at Cat Tien Jungle Lodge?
Gary: Our concept, design and facilities at Jungle Lodge & Farm Stay are aimed to infuse a sense of open space, natural ligh, introduce tranquillity and harmony and allow mother nature, the wind, rain, rustling of the trees or the calls of birds, insects and animals gently whisper to our inner being that we should not rush through our lives with tasks, activities, goals and material achievements and overlook living in balance with nature.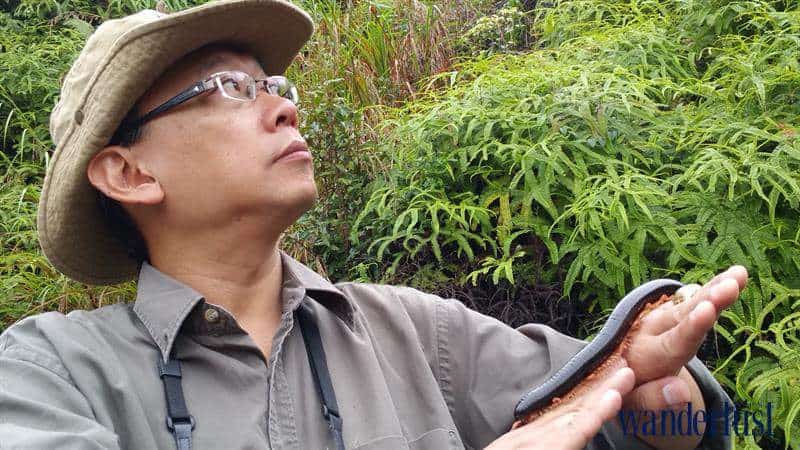 We provide a clean, functional and comfortable place for our guest to stay in when visiting the national park and the surrounding countryside. We keep things simple and friendly so our guests upon stepping into Jungle Lodge or Farm Stay will quickly feel at ease as if they have just returned to their natural home after being away making a living in the hectic world we are so familiar with. If we can achieve this, then perhaps, our goal of being 'Your Window Into Nature' can be realised.
You have had a long career in the insurance industry. How hard has it been for you to manage Cat Tien Jungle Lodge?
Gary:  I believe in the ability and greatness of the human spirit. We are born without special skills but through effort, trial and error plus endurance, we can learn new skills, gain insight and achieve greatness in anything we set our focus on. In all learning experience, we make mistakes, we fall, we feel pain and at times we have doubts and lose confidence too. But by picking ourselves up and trying again and learning again…we become better at what we set out to do. I have had my good share of this when I started the Jungle Lodge project. I think, I am a slow learner and therefore need to fall and pick myself up more often. But the point is to just do it. Set your vision to the greater goal and all the bumps along the way are something you can look back on one day and realise that all the great people we know in this world, have the same spirit of not giving up!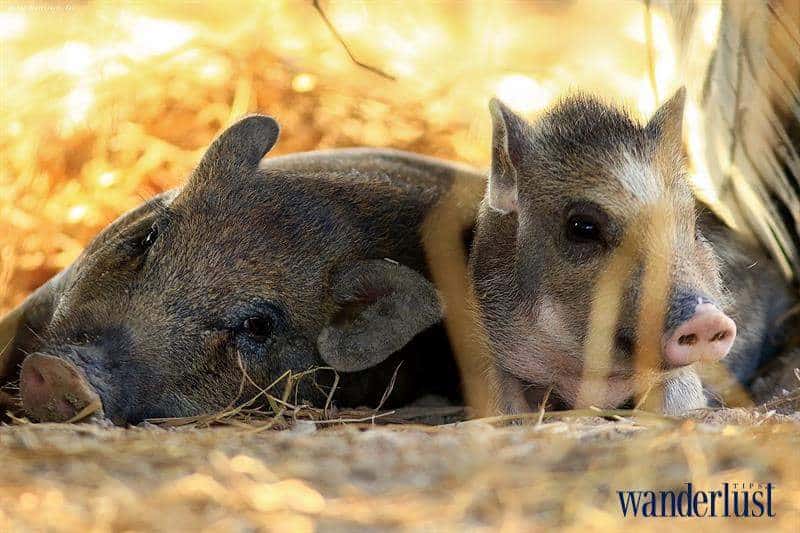 What have you and your team been doing to protect Cat Tien natural reserve?
Gary: My first challenge is to educate my team not to catch, kill, eat or pickle wildlife into rice wine whenever they encounter it at the Jungle Lodge or Farm Stay. This is not easy as it is the culture of the Vietnamese to eat anything that has its back towards the sun. And I am still not fully convinced that they have become the wildlife and environmental protectors that I had hoped for them to be. It's an evolutionary process but I do see encouraging behaviour and thus it gives me hope.
What activities can travellers enjoy while staying here? How do you suggest tourists spend their time while staying with you?
Gary: The amount time one should spend when visiting Cat Tien National Park is three days and two nights. You can make a day trip from Saigon or Dalat or a two-days-one-night excursion, but it will be a bit of a rush. So my recommendation is to give yourself more time to come home to our natural world.
But once in VQG Cat Tien, we can embark on early morning walks or tracks into the forest. Bird watching is a great hobby and you only need binoculars and a field guide for birds. One can ride a bicycle or boat along the rivers along the boundaries of the national park or slow ourselves down to take in the clean, fresh and oxygen filled air as we relax, listen to friends and loved ones or catch up on some reading or music. The itinerary is relatively open and we shouldn't jam pack our break time the way we do in our working schedule.
For me, anytime is a good time to visit the Jungle but we do have seasonal differences. May to October is the rainy season with cool breezy weather and damp conditions in the jungle. The plants are growing new leaves. Butterflies are everywhere and the jungle is in full bloom. It can also be quite romantic to cuddle up to loved ones with a hot chocolate (or book) in hand while it's pouring outside.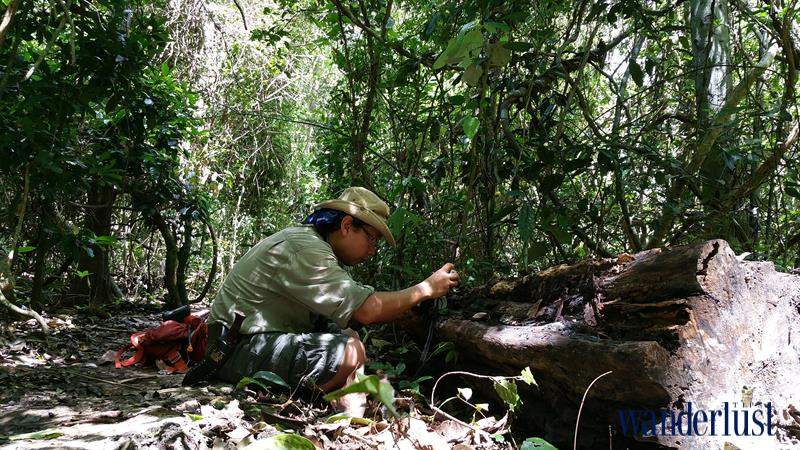 November to February is the coolest period of the year with misty mornings, dry weather and plenty of migratory birds. The nights can be chilly and the stars are clearest in the night sky.
March, April and May is the hottest period in Cat Tien. The ground is dry and the trees are brownish but the animals are easier to see as they concentrate around shrinking watering holes or grasslands.
The best time to visit the jungle is early in the morning (6.00 – 9.30am) or late in the afternoon (3.30 – 5.30pm). Birds and wildlife are generally more active during this period. Midday, when it's the hottest is best spent resting in the room, at the pool or in a hammock next to the river under the shade of the trees.
What have you and your company been doing to help local people get involved in the travel sector?
Gary:  Eco-tourism though not new to the travel industry is a recent development in Vietnam. We are helping spread the proper understanding of what a sustainable eco-tourism model should be like. Resort, Farm Stay, Home Stay and services that are associated to eco-tourism should not merely be a commercial entity. Businesses should also engage and involve the local community in protecting the natural areas like the national park, lakes, waterfalls, caves, nature reserves, mountains, marine parks and so on, which eco-tourism draws its attraction from.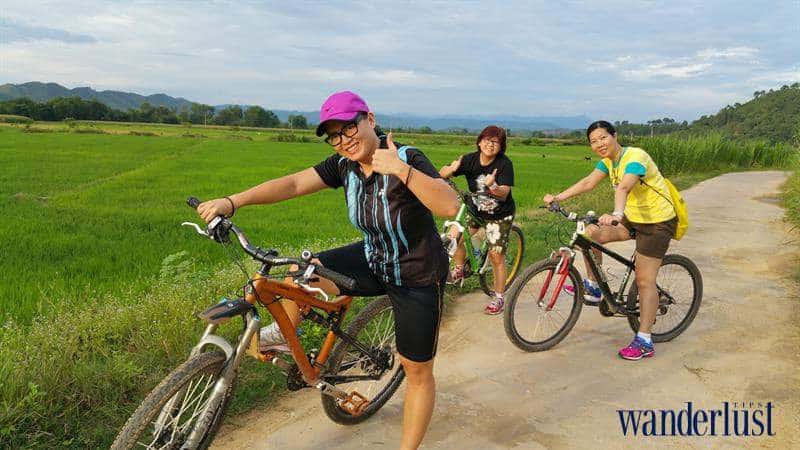 When the local community has an economic stake in eco-tourism development, they will then help to preserve the natural beauty of the area and not cut the forest down or trap its wildlife or pollute the environment. This will then preserve the natural attraction of the area for the long term. We have our Community Development Program, which we deploy to enrich the local community living around Cat Tien National Park. For details, you can go to our website https://cattienjunglelodge.com/ and look at our sustainability section to see what we are currently engaged in.
The other aspect of our involvement in the travel business is to raise the awareness of our natural world. This we do through our Wildlife Protection Initiatives which includes organising nature talk, training of nature guides, the showing of wildlife documentaries at Jungle Lodge, all to create environmental awareness and collaboration with entities that aim to protect and preserve our wildlife, its biodiversity and its habitats.
Have you thought of opening another similar resort in a different eco-tourism area? 
Gary:  Cat Tien Jungle Lodge & Farm Stay is still in its foundation stage. We need to pin down our services and achieve operation excellence. This will take time as it is a practical approach and human capacity building takes time.
Having a marketing and promotion plan to put Cat Tien National Park on the tourism radar is also on our to-do-list. We can already see activities and awareness in VQG Cat Tien picking up. This is an encouraging sign and our next area of engagement will be to help the community around the national park's buffer zone to get more active in rendering goods and services to the customers. In coordinating these efforts, we can influence and promote quality products and services to the guests plus help mitigate the tendency to overcharge by opportunistic traders.
There could be opportunities to be involved in other similar eco-tourism projects. And if the main objective is to protect wildlife and biodiversity via eco-tourism, as per the model we have adopted, I will be most happy to render my time and energy to do so. After all, I gave up my successful CEO position in a global multi-national corporation with a view to make a positive contribution to our planet before my time is up.
What is your on take on Vietnam after years of living here? What impresses you most in regards to food and culture? 
Gary:  I love Vietnam for the simple reason that it had a very tough beginning as a nation but the Vietnamese people in all their differences are still one in their core and drive. The Vietnamese people are never afraid to work hard and play hard. You know the value of sacrifice and patience and strive to improve yourselves for a better future. These are the fundamental ingredients to achieve success and I believe Vietnam will be a shining light in South East Asia. I am lucky to be a witness and be part of your goal towards greatness. I only hope that we do not lose your living jewel, your jungles that is, in the process. You have your rainforest and all its wildlife, medicinal plants and biodiversity gene pool as your natural heritage. Treasure and protect it for once it is gone, you can never get it back!
Hong Nhung | Wanderlust Tips