Our shared passion for travel gave me the opportunity to meet Giang Hoang. Sporting a dusty, weather-beaten look, he made an incredible first impression. If you know Giang Hoang for long enough, you'll start to learn more and more incredible things about this energetic man.
[rpi]
Hoang Le Giang is a 28-year-old traveller. He has been to over 30 countries and territories, explored the Himalayas 7 times, and was caught up in the devastating Nepal earthquake in 2015. He recently became the sole representative of Southeast Asia to explore the Arctic in the 300-kilometre journey of Fjällräven Polar. In the minus 30 degrees Celsius cold, he will plant the Vietnamese flag on the North Pole.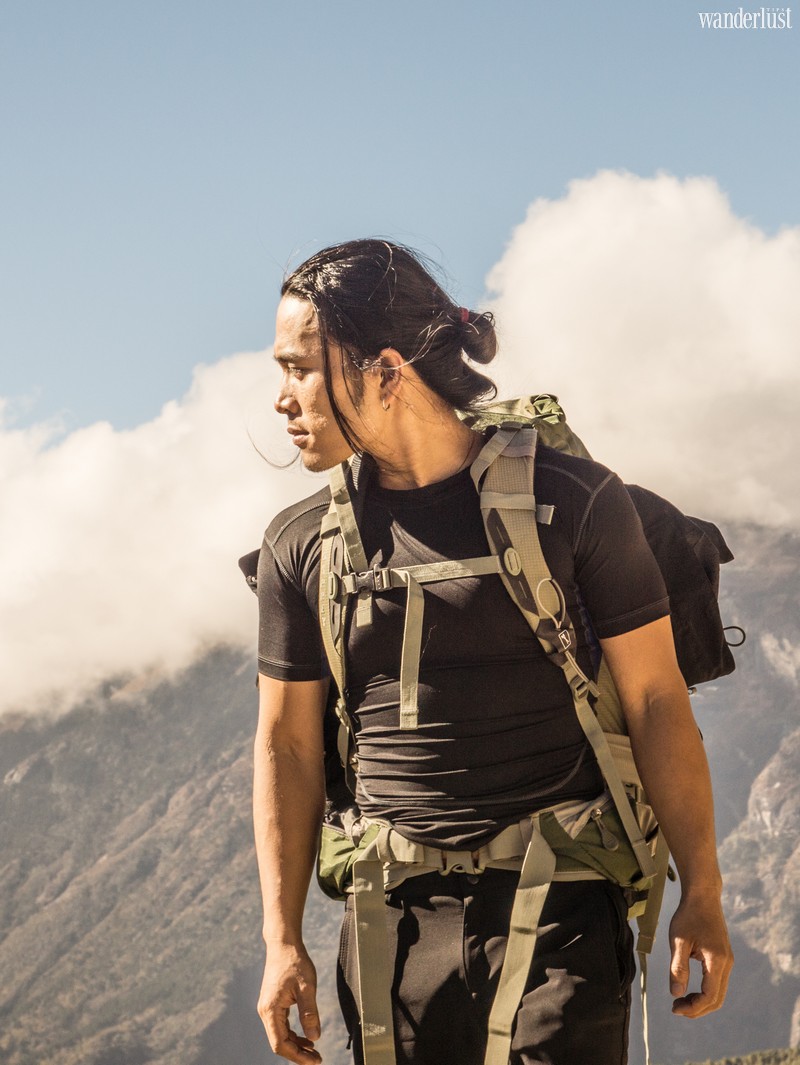 How did you start dreaming about visiting the North Pole? And how did you turn this dream into a reality?
I always want to visit places with harsh climates to learn more survival skills, to train to have an iron will, and more importantly, to challenge my own limits. The Arctic seems to be the perfect place. Besides personal gains, during my travels, I want the world to learn more about Vietnam, our people's strength and determination, and our will to follow through even the hardest tasks. I also want to raise awareness about environmental protection through the images that I capture at the North Pole.
Getting a ticket to the North Pole was such a fateful event. I was visiting the Fjallraven website to find information about travel gear, and I came across the information about this contest. Visiting the Arctic has long been a big dream of mine, so I registered to participate immediately, with the fragile hope that I could call for enough community support.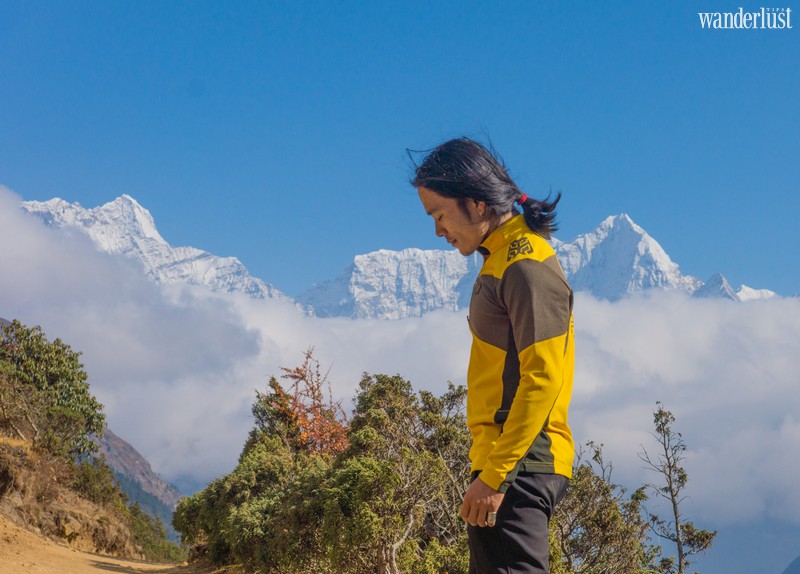 How did you 'campaign' for the ticket to the North Pole?
It was truly a tough and intense battle. This was the first time in my life that I had had to swallow my pride to call for support and ask people to share and vote for me. My strongest competitor was a representative from Mongolia. Her votes increased very quickly, and she even appeared on television to call for votes. Thanks to support from the online community, after a few days, my votes surpassed hers and I was 'safe'. Soon after that, I had another worthy competitor from Estonia. His first appearance had already got 28,000 votes, and after one day, he had got 40,000. It was unbelievable. Fortunately for me, social media had the incredible power to spread my message. Thanks to this, those who I had never met could understand my story, my aspirations and my efforts. Finally, I won a ticket to reach the North Pole.
How have you been planning and preparing for the upcoming trip to the North Pole?
I work out every day to train my physical abilities. I'm also saving money, so that after this trip, I can explore some nearby countries as well.
After winning this competition, you became quite famous, admired and respected by many people. How do you feel about this?
I am so happy to have received the support of so many people, companies, famous bloggers, and the travelling community. Many called for support on my behalf, some even spent sleepless nights watching out for votes. It's something I really appreciate. There is nothing that makes me happier, and I thought that even if I didn't win, gaining people's trust and support were a big enough prize.
I feel that I haven't done enough to return the favour to the community. So, I want to spread positive life messages, to help find meaning in life and inspire others to follow their own dreams.
Can you share some travel tips with us?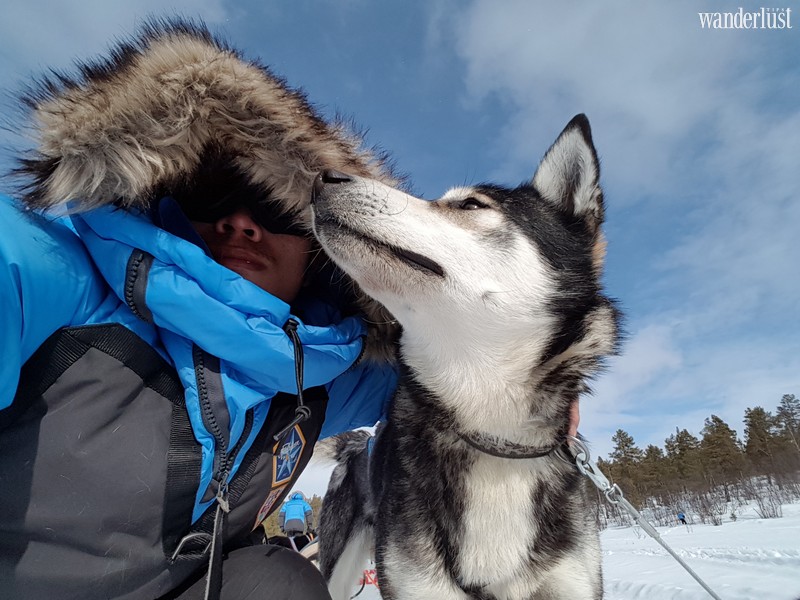 I travel to learn – to explore the world and learn about myself. I don't travel because everyone else travels. I don't follow any certain formula, I don't travel to get stamps in my passport or to take photos to brag about.
Travelling alone is very interesting, but I love having a travel companion because it's safer and cheaper. The key to a good journey is good physical strength, so I exercise regularly to maintain good health. I also make sure to do thorough research of the itinerary, to find a suitable travel companion and even take the time to learn some basic sentences if I visit countries who speak different languages.
Make sure to tell your family and close friends about your journey, in case something happens. I, as well as many others, like 'going off the face of the earth' for a few days, but that's not always practical. Don't let your ego cause pain to those at home.
What is your most memorable experience during your travels?
This is a sad memory. It is an incomplete journey to Everest Base Camp. I was eager to experience the night at Everest Base Camp, and admire the snow-covered Everest under the starry night, but we were forced to come down the mountain because a travel companion had severe altitude sickness. I regret this because I don't know when I will have the opportunity to go back.
How have your travels impacted your life?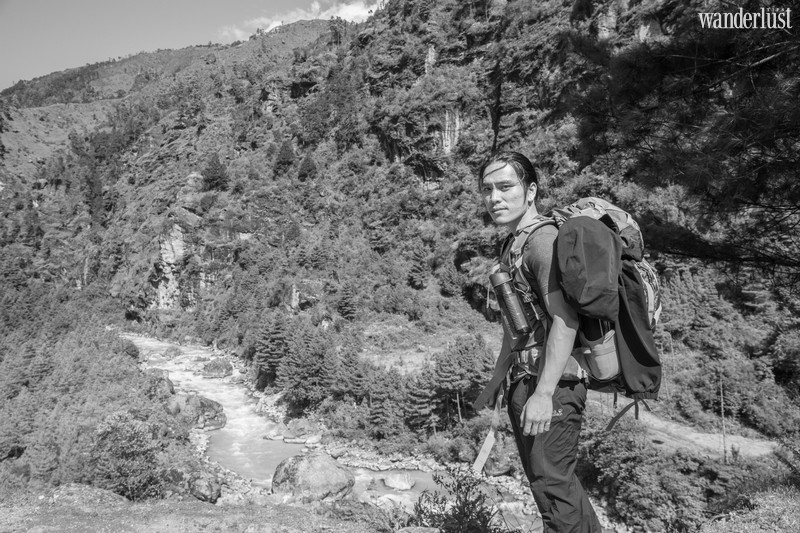 I redesigned my life to suit my passion for travel, from my work and my physical training, right down to my travel preparations. My journeys help me to learn so much about life and even business. They give me patience and help me love life.
Many people often wonder: "How do I make enough money to travel the world?" Can you answer this question?
I think the more important question is why do you want to travel the world, and what does 'travel the world' mean to you? Do you travel to show off, to learn, or for some other reason? If you have your goals and you are determined enough, you'll motivate yourself to make and save enough money.
Many people think it's selfish for young people to give up everything to travel and explore the world. What do you think about this?
Is it selfish to live just to make money? Is it selfish to be expected to live for your family? What is selfishness anyway? You are the only one who can judge yourself, nobody else has the right to judge your choices, and you can never really please everyone anyway.
For me personally, I live for the present. Joy should not be delayed, because you don't know what will happen tomorrow. Life is not permanent.
How do you think travelling benefits the community?
 There's a Vietnamese proverb: "One day of travel teaches you a basket of wisdom." Your journeys will enrich your life, you will learn more and live better. You will inspire others. If each and every person can do that, society will be better. I don't want to be unrealistic, but my thoughts are very simple: every one of us is a frog who lives in a different well, and the bigger wells are always better than the smaller wells. And that's why I travel.
Mai Huong | Wanderlust Tips