Travel enthusiasts are likely more eager than ever to get out on the open road. The excitement that comes with planning a trip, packing a suitcase and experiencing a destination that you have not been able to visit because of the global coronavirus pandemic. For a trip full of fun, novelty experiences and safety when it is time to travel again, Wanderlust Tips has unveiled a list of the best destinations for your post-lockdown escape.
[rpi]
NEW ZEALAND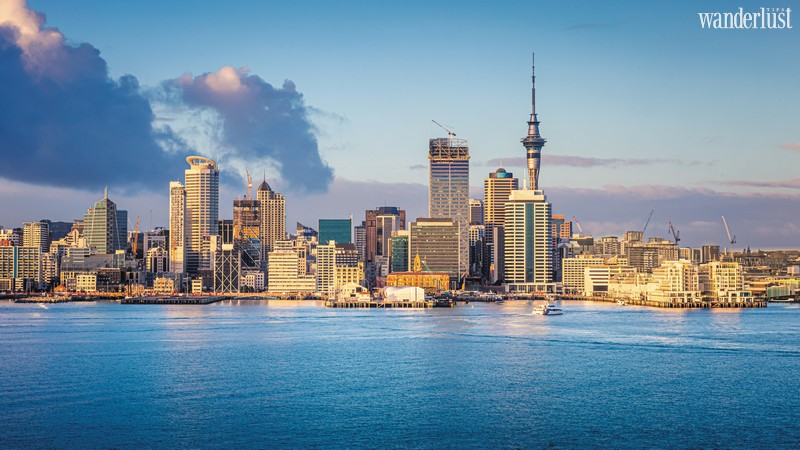 New Zealand has always been a favoured holiday destination amongst travellers, hence, it should be at the top of your post-lockdown bucket list when travel resumes. With its staggering natural landscapes, crystal-clear skies, shady roads and peaceful wildlife, this is truly a place where you can immerse yourself in nature and marvel at a vast array of beguiling historical structures. Travelling to New Zealand post-lockdown, visitors will be able to experience and explore an amazing variety of thrilling outdoor activities.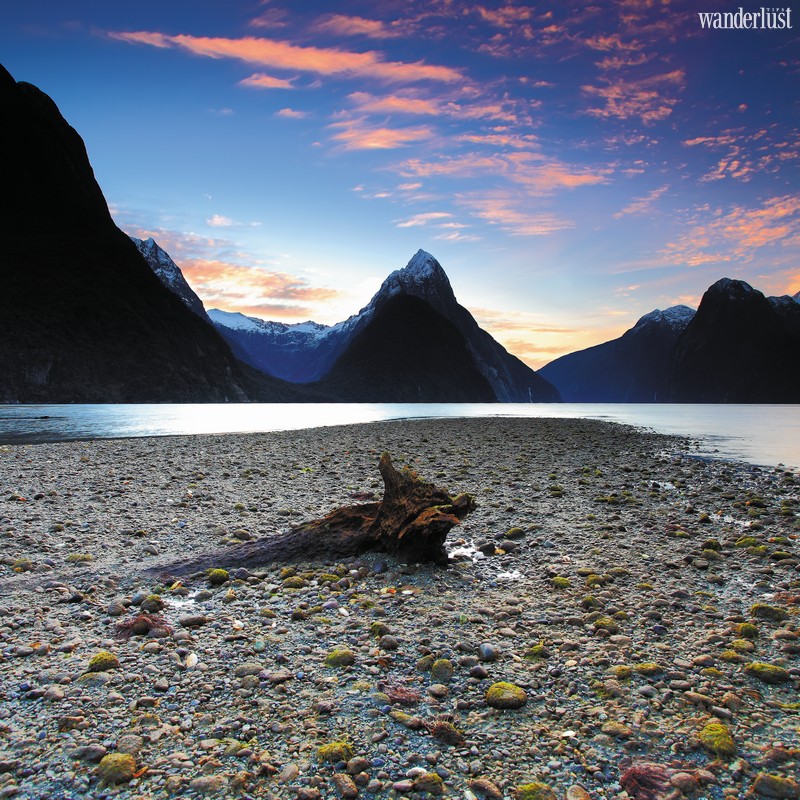 For instance, get the most out of your adventure in the jungles and forests; travel through mountains, hills, rivers and streams; reward yourself with colourful floral gardens; soak up the sun and enjoy the aquamarine seawaters whilst marvelling at the coral reefs. With its gentle nature, peaceful pace of life, friendly locals, as well as its quick and effective reaction to the Covid-19 crisis, it is no surprise that New Zealand is being looked on as a safe haven for travellers who are dreaming of their first post-lockdown escape.
Things to do in New Zealand:
Immerse yourself in the dramatic natural scenery of Milford Sound
Get the most out of buzzing around Auckland
Wander around charming Queenstown
Take a boat tour along the Avon River in Christchurch
Catch sight of the Seaward Kaikōura Ranges and the Pacific Ocean in Kaikoura
Enjoy the crystalline sea, soft sand and golden sunshine on the islands
GREECE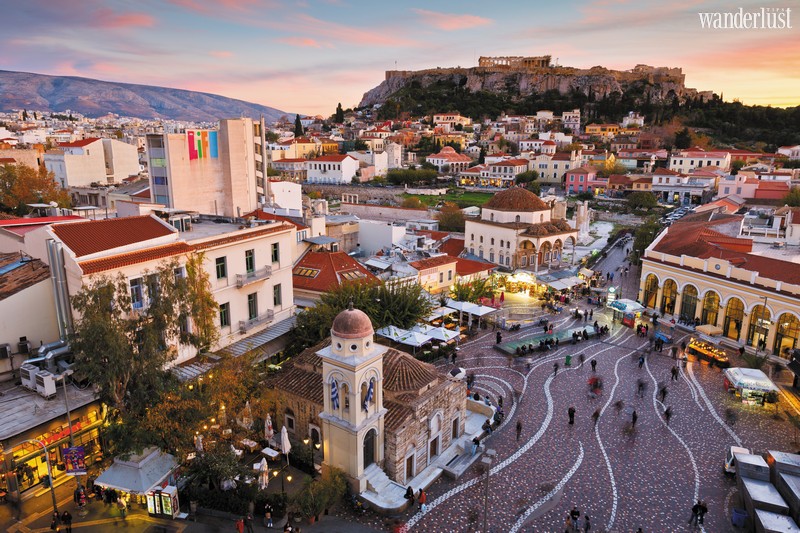 When Greece springs to mind, many people have fallen head over heels with its mysterious yet fantastic beauty, ancient and modern architecture, as well as legendary history. As one of the first European countries to reopen after the coronavirus lockdown, Greece has a countless number of gorgeous popular sites that will definitely catch your attention. Take a summer vacation to this fascinating country, then enjoy the peaceful vibes and safe atmosphere.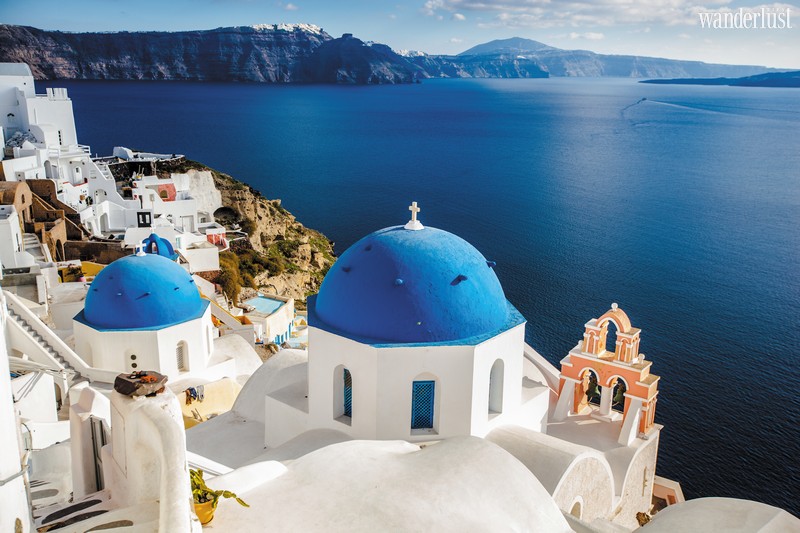 Located in the southern part of Balkan Peninsula, Greece is known as the cradle of human civilisation, making it an endless inspiration for mythological stories. The ancient Greeks created thriving and flourishing culture many years ago, making it the most developed civilisation in the world. An incredible array of palaces, temples and sanctuaries, which were constructed and have been carefully preserved, are a shining example of ancient Greek culture. Additionally, Greece intrigues travellers with its magnificent natural landscapes; exquisite waters and towering cliffs, making it a truly distinctive cultural destination. Aside from its magical sacred beauty, a spectrum of opulent hotels and restaurants add a boldness and sparkling extravagance to Greece.
Things to do in Greece:
Go back in time and appreciate the mythical beauty of Athens
Santorini impresses with its deep azure and white fairy-tale architecture
Dive into the alluring marvel of Mykonos
Discover the ancient ruins in Rhodes
Explore the Meteora Monasteries suspended on the ragged cliffs
Enjoy the lesser-travelled city of Thessaloniki
AUSTRIA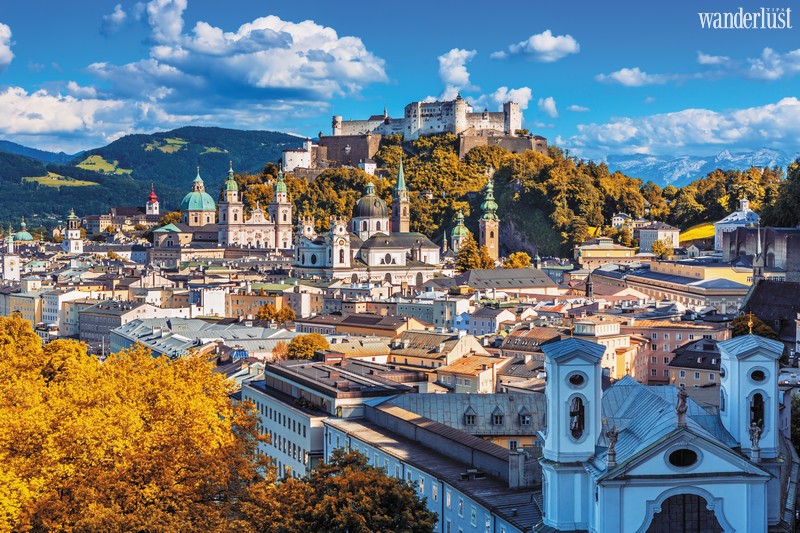 An awe-inspiring European country, Austria intrigues many people with its breathtaking nature and gentle pace of life. A far cry from the flamboyance of France, the striking glamour of Switzerland and the rustic romance of Italy, Austria conjures a sense of gentleness and elegance that make travellers fall head over heels in love. After the turmoil-filled coronavirus pandemic full of bad news, the idyllic beauty of Austria is akin to a salvation to make your first post-lockdown escape possible. Allow for spontaneity with your Austria itinerary because each destination boasts a one-of-a-kind beauty that is a stunning blend of nature and people.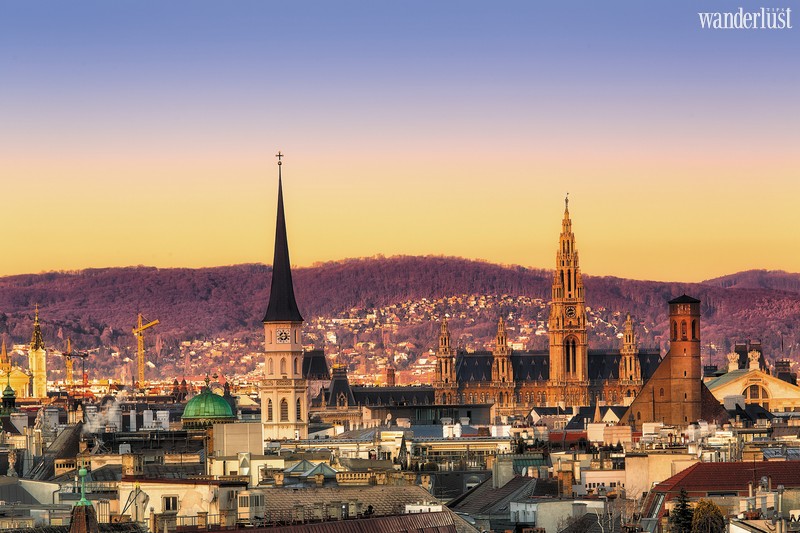 Expect fun-filled moments whilst wandering through eclectic cities, dining at local restaurants or rummaging through trinkets at the shops. Additionally, cast your eyes over the peaceful river and the majestic Alps in the distance and feel a sense of peace and tranquillity. Your heart will skip a beat when meandering through rolling forested hills, dotted with red roofs and green trees gently swaying in the breeze. In addition to its marvellous nature, Austria is home to an amazing variety of cultural and historical treasures enraptured in daily life.
Things to do in Austria:
Vienna is an excellent blend of ancient and state-of-the-art beauty
Salzburg is the homeland of Mozart's genius
Discover the picturesque city of Innsbruck
Try out a range of water activities around Lake Constance
Hallstatt is the most beautiful lakeside village in the world
Hochosterwitz Castle is famous for its Instagrammable fairy-tale landscapes
JAPAN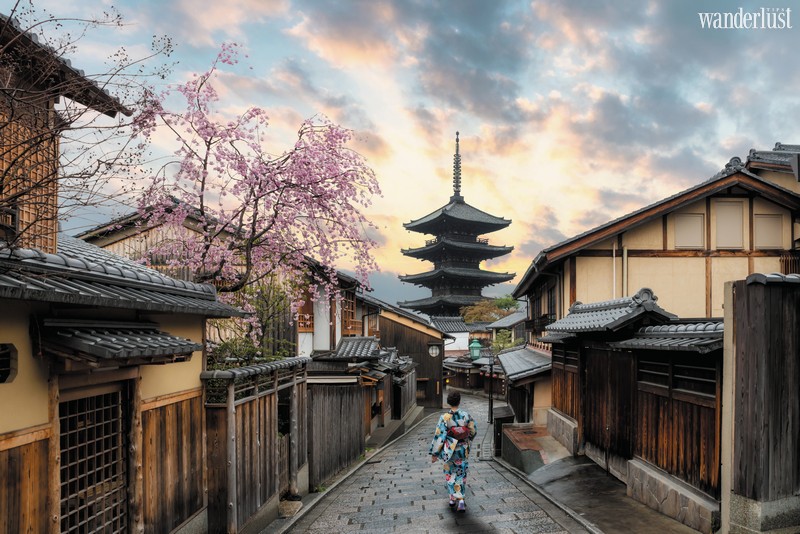 Asia is home to an amazing variety of popular destinations and Japan is often at the top of the list, especially as travel restrictions are being eased. Japan intrigues a lot of travellers with its unique combination of oriental culture, sensational modernity, wealth and prosperity. Over time, Japan has captivated people with its outlandish uniqueness, colourful seasonal nature and exhilarating local lifestyle. If you are planning a trip to Japan post-lockdown, it will be a fantastic idea. Japan offers so many possibilities for your travel experience at any time of the year.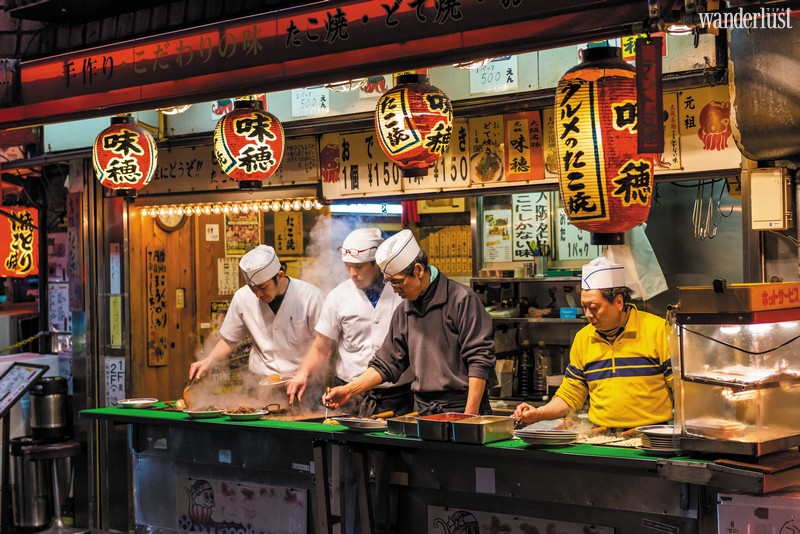 This Asian country is stunningly picture-postcard all year round, from spring, summer, autumn to winter. Spring is full of blossoming sakura, summer glitters with the bright yellow sunlight, roads and streets are blanketed with snow on wintry days and autumn captivates people with yellow and crimson leaves. Everything in Japan is so spellbinding that anyone feels nostalgic when waving goodbye. As the time is right, Japan is really an affordable escape to satisfy your cosmopolitan feel.
Things to do in Japan:
Go back in time and visit the ancient capital of Kyoto
Visit the old temples and structures in Nara
Spoil yourself with a relaxing vacation in Hakone
Enjoy the vibrant nightlife in Osaka
Treat yourself to Nagasaki, a bustling coastal city
THAILAND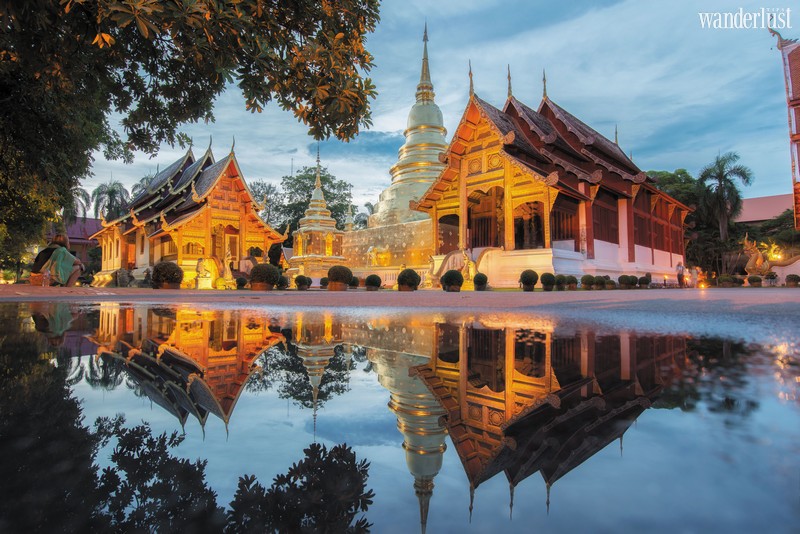 Despite the strong outbreak of Covid-19, Thailand is the top tourist destination, where both domestic and foreign travellers are hoping to head. This epic country is a frequently-visited destination amongst travellers thanks to its magical architecture and distinctive culture. You will be spoilt for choice with a vast array of exhilarating experiences. For instance, stroll along the bustling dynamic roads, enjoy fantastic food, go shopping at the local markets or simply get lost in an incredible maze of alleyways between beautiful houses and welcoming locals.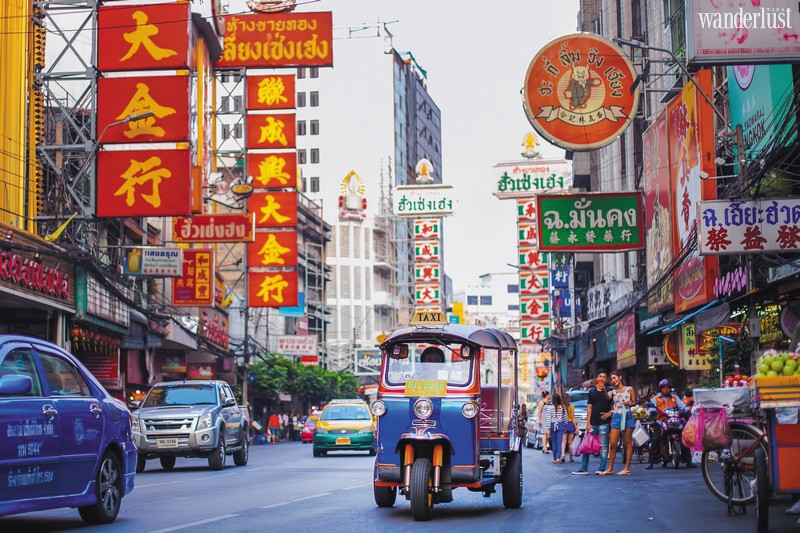 Aside from its hectic lifestyle, Thailand exudes a gentle ambience and mesmerising tranquillity. Get the most out of serenity around the ancient sacred temples, look out over the lush green forests from a hilltop, marvel at a charming river embracing the small city, stroll around architectural structures or reward yourself with an unforgettable souvenir. Thailand offers an amazing variety of possibilities at this challenging time that allow you to enjoy joyful experiences whilst ensuring your safety. Travelling to Thailand post-lockdown will bring you a whole host of remarkable and inspirational experiences.
Things to do in Thailand:
If you are passionate about shopping and eating, Bangkok is a must
Appreciate the serenity and tranquillity in Chiang Mai
Spend your time lazing on the beautiful beaches in Koh Samui
Marvel at the crystal-clear seawaters and uniquely-shaped cliffs
Get lost in Pai, a hidden paradise for backpackers
NORWAY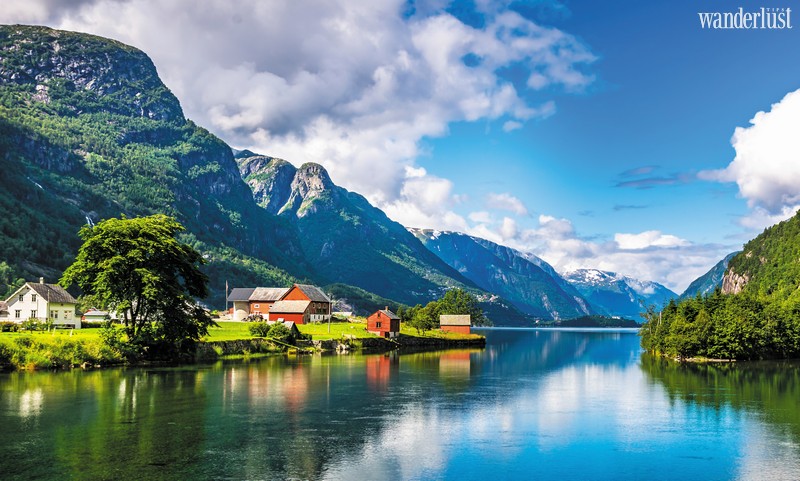 There is quite a close resemblance between Nordic countries due to their natural landscapes. However, if you take time to observe and learn, you can easily discover many interesting differences between them. As a safe destination after the Covid-19 pandemic, Norway will allow you to embark on a fantastic journey. Only when you arrive in Norway, will you wholly appreciate its unrivalled nature. Norwegian fjords are world-famous for their striking diversity of lakes and bays.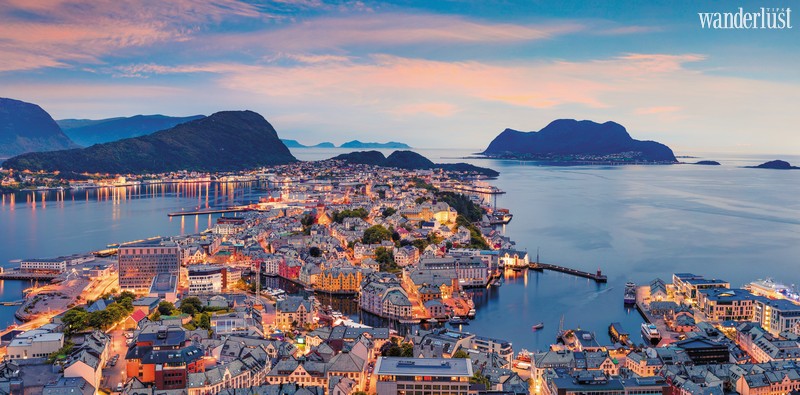 In particular, there is an extraordinary phenomenon in Norway that has always made a lasting impression on every traveller, it is that the sun never sets for a full of 20 days. Therefore, Norway is commonly called "the land of midnight sun". If you are looking for somewhere peaceful and quiet, Norway is also an ideal place as it has a total population of 5 million people; meanwhile, its area ranks the 61st in the world. With its unbeatable climate, fascinating nature and eclectic pace of life, Norway is a country worth travelling to post-lockdown. Appreciate its beauty and you will realise how stunning and precious our planet truly is.
Things to do in Norway:
Pay a visit to Oslo and appreciate its effulgent development
Venture into the wooden houses facing the harbour in Bergen
The Lærdal tunnel is the world's longest road tunnel at an incredible length of 24.51km
Geirangerfjord is known for its spectacular cliffs and magnificent waterfalls
The Lofoten Islands fascinate people with their majestic peaks and sparkling open sea
BHUTAN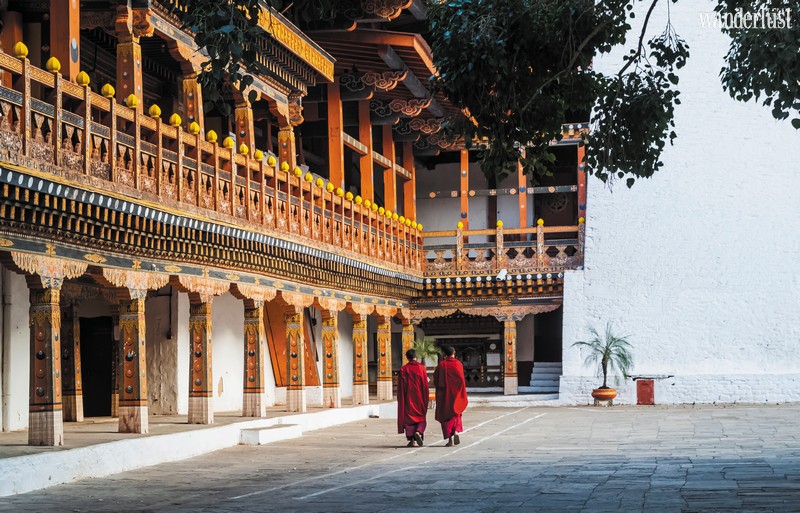 If you want to get away from the hustle and bustle of urban life and retreat to a paradise of joy and happiness, Bhutan is a must to add to your bucket list. If you ask anyone who has ever travelled to this country, they can talk about their experiences for hours because Bhutan is home to breathtaking nature, ancient spiritual architecture and kind-hearted people. Located between China and India, Bhutan will give visitors the chance to explore and experience the most enriching cultures in Asia. Completely separate from the outside world, this South Asian country is isolated by hills and highlands, making it an appealing post-lockdown destination amongst travellers.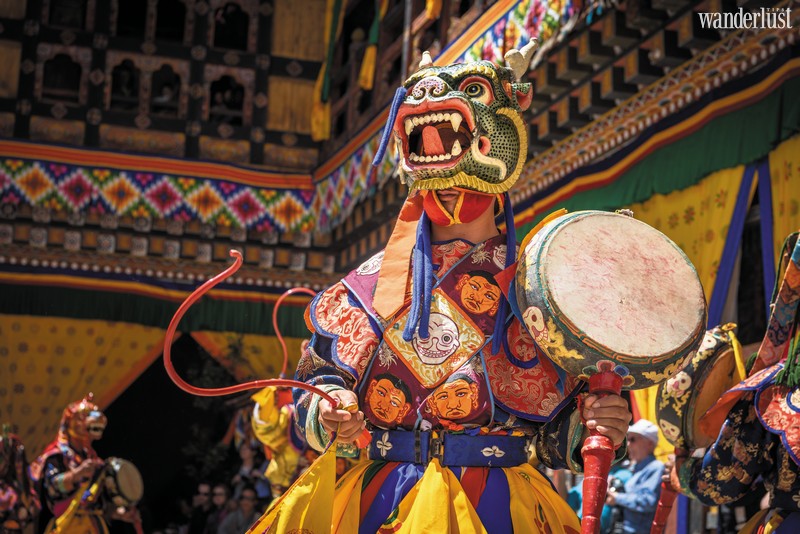 An interesting fact that you need to know about Bhutan is that it measures prosperity by gauging its citizens' happiness levels, not the GDP. In Bhutan, you will have the opportunity to indulge in the refreshing ambience, enriching spirituality and strong Buddhist beliefs as well as experiencing the daily life of the happiest people in the world. There are no social evils or the bad we often see every day, Bhutan is simply created by the best things in the world. This magnificently beautiful country is the perfect holiday destination whenever you want to escape from life's problems and lose yourself in the most precious and idyllic culture.
Things to do in Bhutan:
Paro Taktsang Monastery perched precariously and hugging the cliff side
Trongsa is the ancestral home of the Bhutanese kings
Chorten Kora is the oldest Buddhist architecture
Learn about the wide life at Jigme Dorji National Park
Visit Thimphu, the bustling capital of Bhutan
Wanderlust Tips