San Francisco is known the world for its fabulous beauty, distinct personality and iconic sites. Check out these top must-do experiences in San Francisco that you will not want to miss out on while visiting this glamorous city.
[rpi]
SEE THE GOLDEN GATE BRIDGE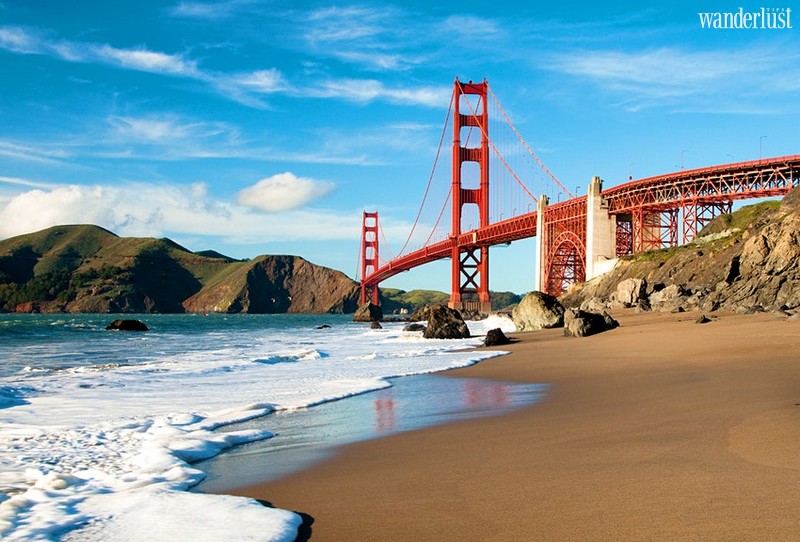 The Golden Gate Bridge is obviously the most iconic structure in San Francisco. There are so many areas in the city you can get an amazing view of the Golden Gate Bridge, such as Bakers Beach, Land's End, Crissy Field or the Presidio. You can walk, bike or drive across this red bridge for panoramic vistas of the downtown skyline.
FIND ALL OF THE HEARTS IN SAN FRANCISCO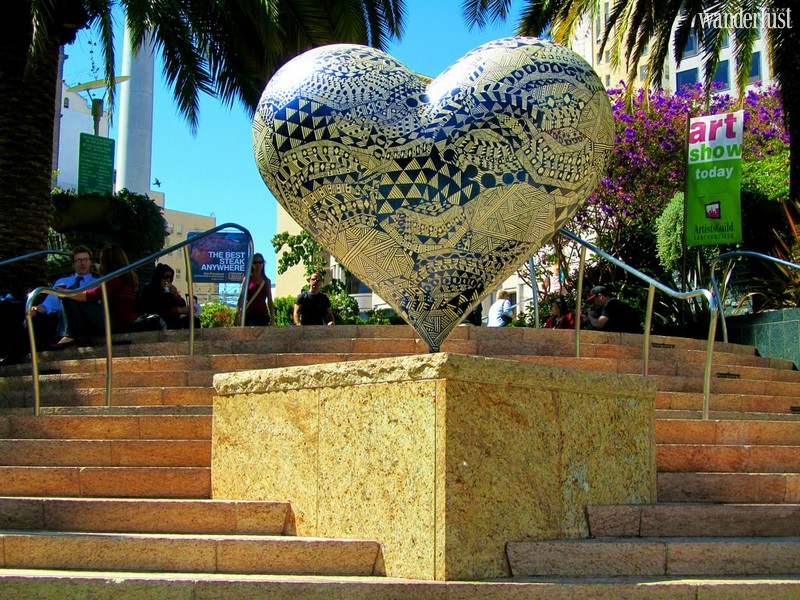 Inspired by Tony Bennett's song "I left my heart in San Francisco", there are 131 giant hearts displayed around the city, each with a distinctive decoration and design. If you want to admire these heart-shaped statues and take pictures, then head to Pier 39, Union Square or AT & T Park, you will fall in love with this city and be ready to leave your heart in San Francisco.
VISIT ALCATRAZ ISLAND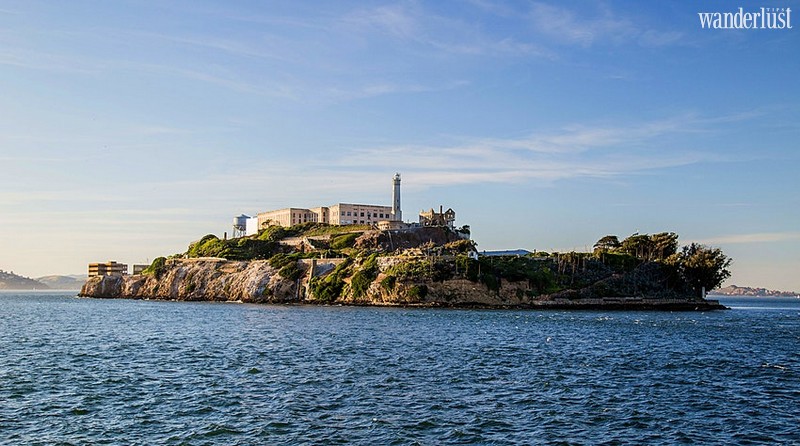 Located 1.25 miles off the shores of San Francisco, Alcatraz Island was an active prison from 1933 to 1963 were housed some of the United States' most notorious criminals, including George 'Machine Gun' Kelly, Al Capone and James 'Whitey' Bulger. Taking a tour of Alcatraz Island will be a fun-filled experience to learn about the history of this famous prison.
MARVEL AT FISHERMAN'S WHARF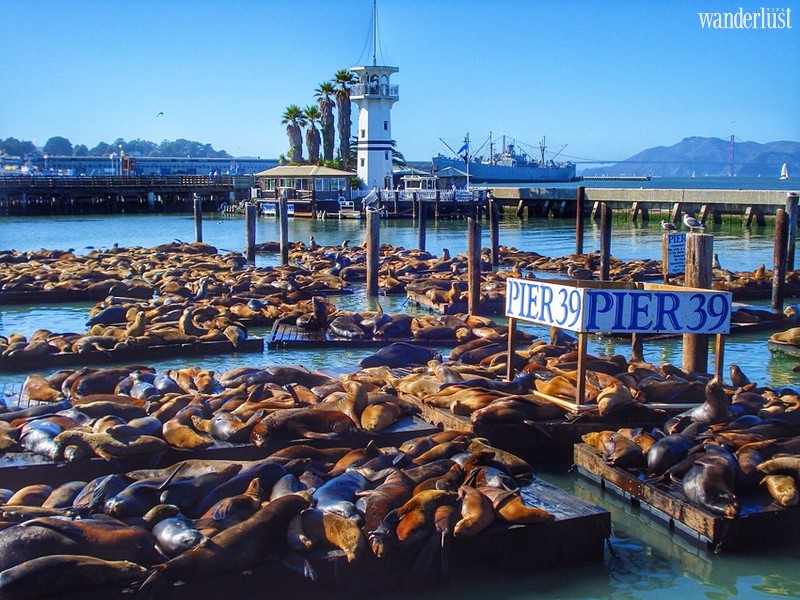 Fisherman's Wharf is one of the city's busiest tourist areas on the waterfront. Check out Pier 39 for a chance to see the sea lions and indulge in some of the best seafood in the city. For an unforgettable experience, the place also offers plenty of places to eat, go shopping and entertain.
GOLDEN GATE PARK, SAN FRANCISCO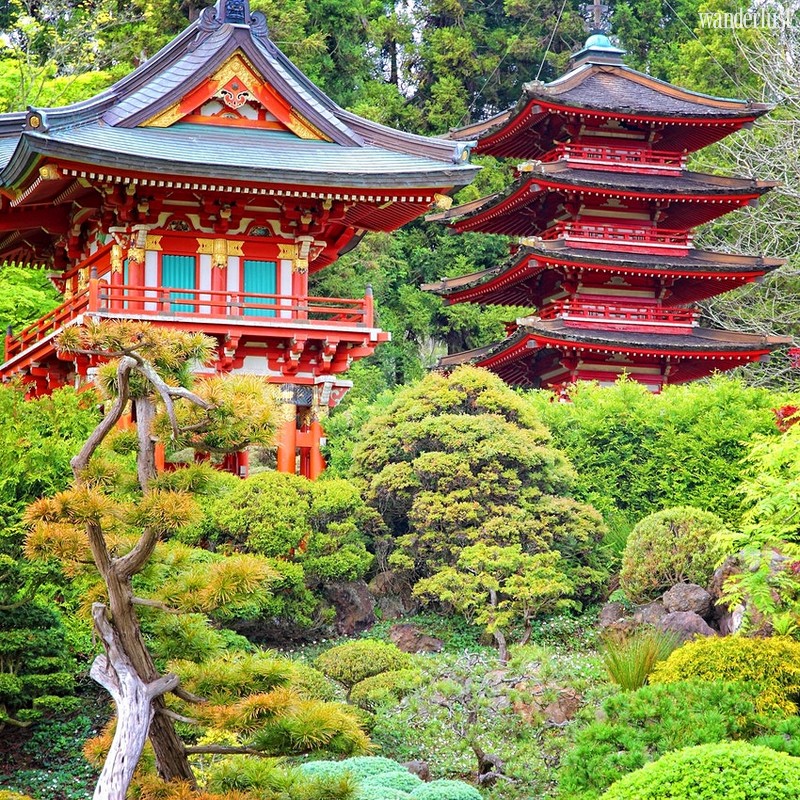 If you are looking for a great place to relax and get away from the hustle and bustle of popular tourist attractions, you need to check out Golden Gate Park. Having an area of 1,017 acres, the park is home to redwoods, green meadows and distinctive pagodas of the Japanese Tea Garden. Additionally, there are free lawn bowling lessons every Wednesday at noon.
HEAD TO CHINATOWN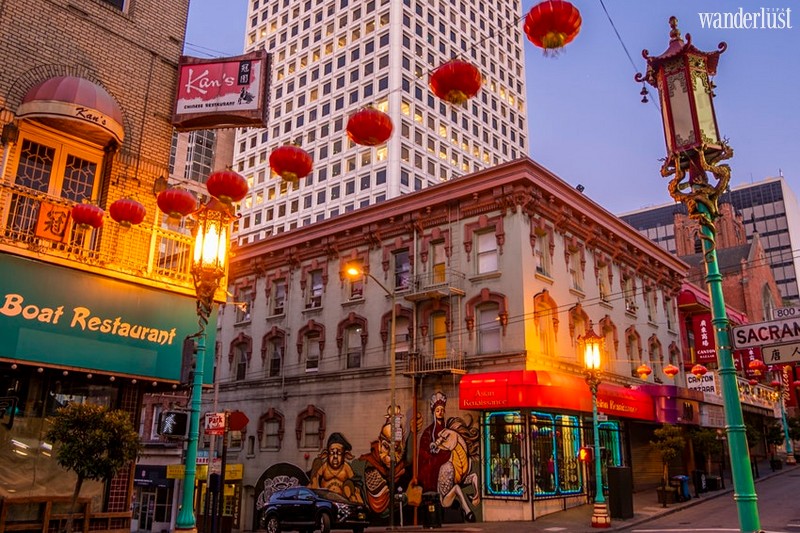 One of the oldest communities of its kind in the United States, Chinatown in San Francisco provides a wealth of unique things to enjoy, making it a legendary destination for tourists, foodies and artists alike. There are many blocks and streets with restaurants, shops and bakeries.
EXPLORE CITY LIGHTS BOOKSTORE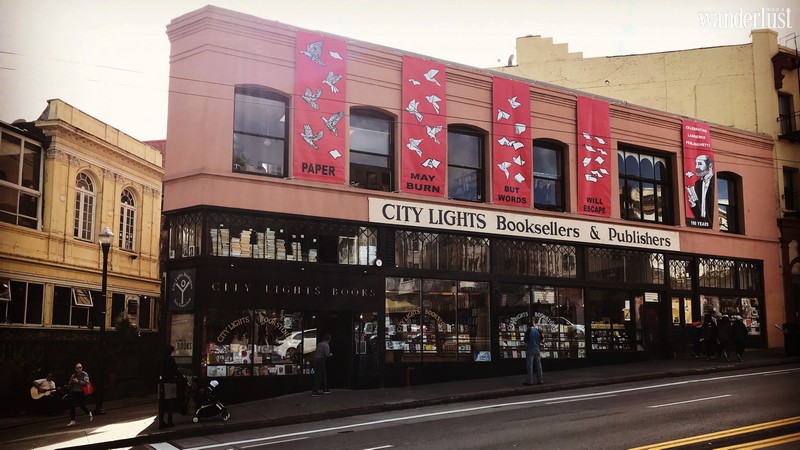 Opend in 1953 by the famous poet Lawrence Ferlinghetti, City Lights Bookstore is one of the top independent bookstores in the US and a favourite of visitors to this fabulous city. Here, you can check out a handful of featured books and recommended titles. Feel free to come in, grab a book and spend some time reading.
VISIT COIT TOWER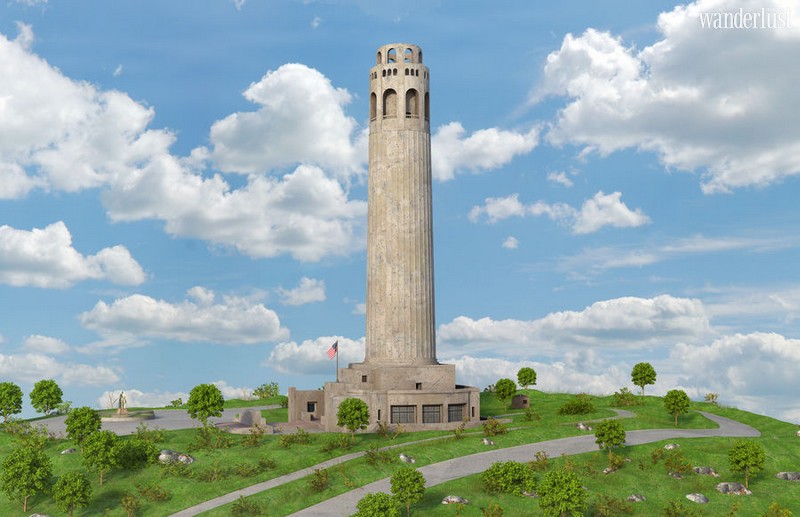 Sitting atop Telegraph Hill, Coit Tower is a famous landmark in San Francisco that is easy to spot from any of the nearby districts. Step inside to admire the gorgeous murals on the first floor and then pay to take the elevator to the top floor for bird's-eye views of the city. The tower is open every day except major holidays.
RIDE A CABLE CAR IN SAN FRANCISCO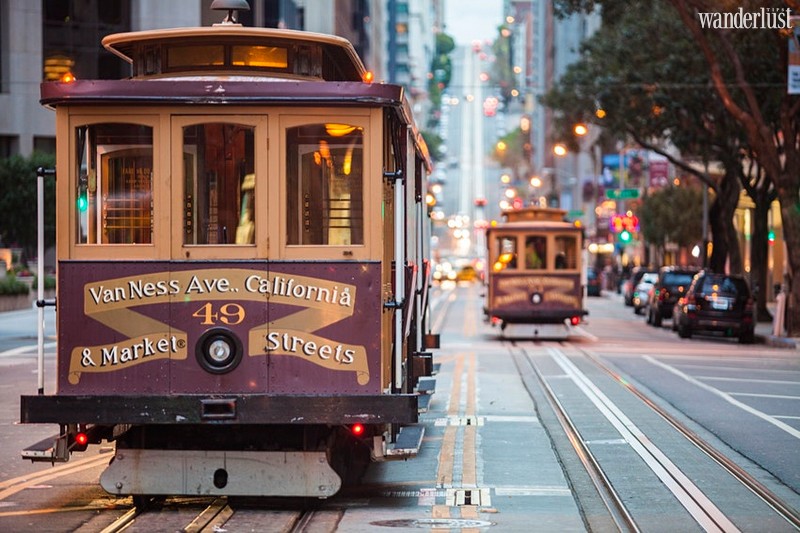 If you want a fun way to get around the city, the cable cars in San Francisco are the way to go. Dating back to 1873, the cable cars has currently become a part of the city's vital public transportation network. There is also a cable car museum that occupies a still-functioning cable-car barn and shows off three historic cable cars. Make sure you take one of these cars down the hilly streets of the city.
TAKE A FOOD WALKING TOUR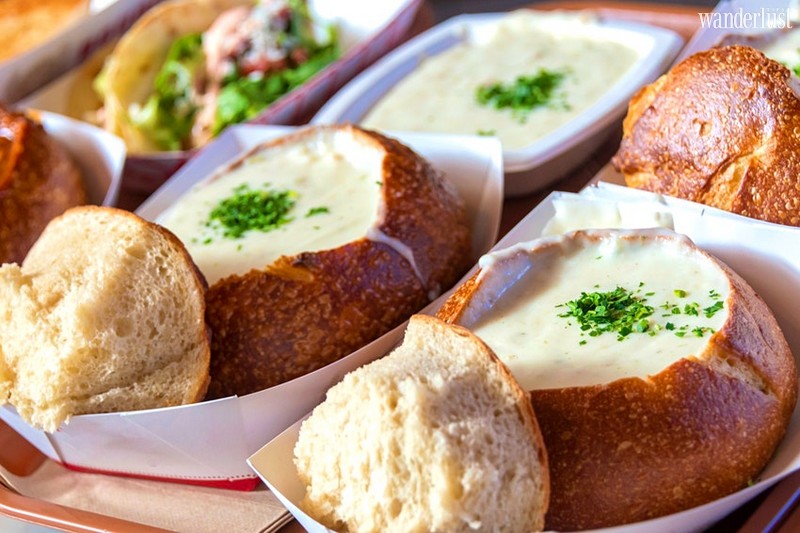 San Francisco is known for its fine food with eateries that will complete your San Francisco experience. Along the way, you will get the chance to try some gourmet chocolates, fresh baked breads and others. This tour runs twice a day at 10am and 2pm and covers about 7 to 8 blocks.
Wanderlust Tips