As summer is around the corner, it is the perfect time for outdoor adventure to hit the trails and get out in nature. Hiking with young children can be a challenge, but these essential tips will help you achieve safe and comfortable hiking this summer.
[rpi]
CHOOSE A FAMILY-FRIENDLY TRAIL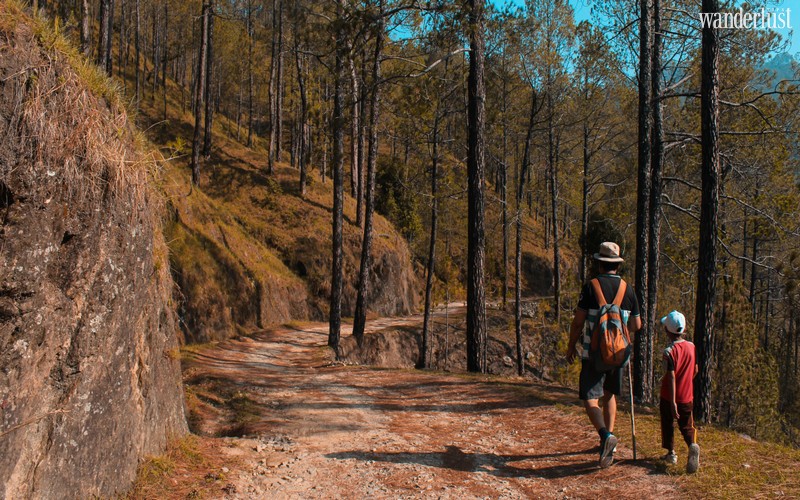 When looking at your hiking options, select a trail that is suitable for your child's age, skill level and stamina. You can search for kid-friendly trails at AllTrails, a database of over 50,000 trails across the US and make sure to save some energy for the return trip. Look for a trail with cool features that will keep your children interested such as a creek to dip their toes in, rocks to scramble on, a mini-summit to see the land from a bird's-eye view.
TAKE PLENTY OF WATER AND SNACKS
Hiking can make you hot, tired, thirsty and hungry. Be sure to start your hike well hydrated and take regular water breaks as you go. Healthy portable snacks such as apples, granola bars and homemade chocolate protein balls are also good things to have on hand. Additionally, adults should have a few first-aid items on hand for possible toddler tumbles and scrapes. Kids can also collect all the "treasures" they find and store them in their bags, so make sure to include a pencil or crayon.
DRESS APPROPRIATELY FOR YOUR HIKE
Kids love having their own gear, so get your children a small pack to carry some lightweight items. Weather can change in the blink of an eye, so dress the kids in layers and pack a warm jacket in your backpack in case the temperature drops. Hiking requires shoes with sturdy support for all-terrain fun. Before any hike, make sure the kids break their shoes in at home, so their little feet do not get blisters out on the trail. Sunglasses and hats are also essential for hiking. Be sure to bring plenty of sunscreen before your hike.
WATCH OUT FOR WATER
Teach your children the danger of playing in or drinking water from rivers, streams and ponds before hiking. If you have water purifying supplies, teach them how to properly clean water before drinking it. Mountain streams and lakes can be swift-moving and contain lots of unseen hazards, so never leave your children alone around any body of water. You should talk to your kids about what to do if they get separated from you on the trail. Keep a safety whistle in their backpacks and make sure they know to blow it, stay in one place and wait for help to arrive.
ENJOY THE MOMENT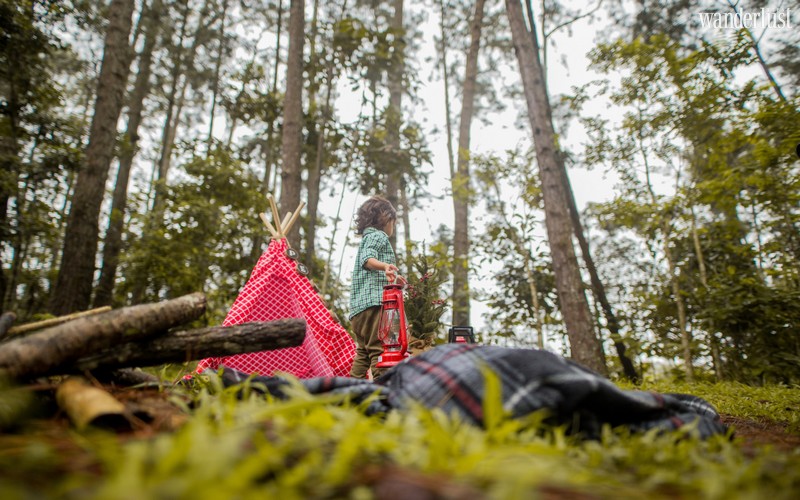 You should give your kids the role of the encourager by letting them pick the songs you will sing along the way or control the camera. It will be fun looking back at those images and seeing the hike from their perspective. Importantly, teach children to leave no trace. Bring an empty garbage bag with you and make a game out of cleaning up the trail while you enjoy the outdoors. Furthermore, giving your kids plenty of space, time and independence to explore out on the trail will also help them fall in love with hiking and nature.
Wanderlust Tips