Shopping is one of the best ways to explore the culture and lifestyle of your destination. If you own a piece of luxury, make sure to visit some of the most expensive shopping streets around the world.
[rpi]
CAUSEWAY BAY, HONG KONG, CHINA
Causeway Bay, commonly called Tung Lo Wan by locals, is known as one of the most popular shopping, dining and entertainment destinations in Hong Kong. Situated on the north shore of Hong Kong Island, the street is jam-packed with restaurants, shopping hotspots and luxury fashion retailers such as Fendi, Gucci, Hermès, Calvin Klein, BVLGARI and Dior. Located in the eastern part of Causeway Bay, the largest park in Hong Kong, Victoria Park, is also a great site to enjoy the lantern festival every year and watch the beautiful moon at Mid-Autumn Festival.
UPPER 5TH AVENUE, NEW YORK, USA
One of the most expensive shopping streets in the world and the main artery of New York City's shopping scene, Upper 5th Avenue is a part of the Fifth Avenue in Manhattan that intrigues lots of shopaholics with an array of luxury department stores, designer boutiques and spectacular window displays, especially around Chrismas. The retail street is just a short stroll away from the iconic Times Square and Central Park and is also home to the 24-hour flagship Apple Store.
BOND STREET, LONDON, UK
Located in the heart of historic Mayfair in the West of End of London, Bond Street has been a fashionable shopping street since the 18th century. Today, this luxury retail street is revered throughout the world for its incredible wealth of elegant stores, luxury goods, fine jewellery and designer fashion. Here, you will find luxury brands, for instance, Chanel, Dior, Ralph Lauren, Asprey, BVLGARI, Burberry, Dolce & Gabbana, Louis Vuitton and many others.
AVENUE DES CHAMPS ELYSÉES, PARIS, FRANCE
The most beautiful avenue in Paris, Avenue des Champs-Élysées is a paradise for shopping enthusiasts. Located in the 8th arrondissement of Paris, the place intrigues nearly 300,000 visitors each day with its magnificent monuments and expensive shopping experiences. One of the most expensive shopping streets in the world, Champs Elysees is home to legendary perfume maker Guerlain, high-end American jewellery brand Tiffany & Co and the very popular French department store Monoprix.
VIA MONTENAPOLEONE, MILAN, ITALY
Known as Milan's most exclusive shopping street, Via Montenapoleone reflects its reputation as the 'fashion capital' of the world. This upscale shopping street is famous for its plethora of international fashion brands and exceptional Italian design. There are numerous refined boutiques and the flagship stores of the world's leading brands such as Gucci, Versace and Valentino.
GINZA, TOKYO, JAPAN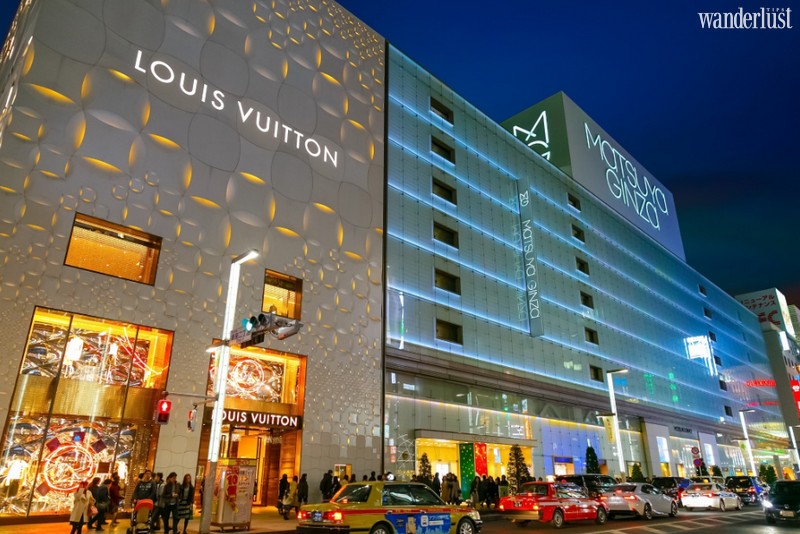 If you want to visit one of the most expensive shopping streets in Asia, Ginza, Tokyo's most popular shopping, dining and entertainment district, should be added to your bucket list. The 1km-long stretch of Chuo-Dori is filled with boutiques, art galleries, restaurants, night clubs and cafes that attract thousands of tourists from far and wide. Alongside luxury stores such as Chanel, Louis Vuitton, Gucci and BVLGARI, this massive area hosts numerous high street retailers such as Uniqlo, H&M, Zara, GU, GAP and many others.
PITT STREET MALL, SYDNEY, AUSTRALIA
Situated in the heart of the Sydney Central Business District, Pitt Street Mall is the busiest and most cosmopolitan shopping area in Australia. It accommodates over 600 stores, including retail centres Myer, David Jones, Glasshouse, Sydney Arcade, Westfield Sydney, Mid City Shopping Centre and The Strand Arcade. What's more, this retail strip is just a short stroll to Darling Harbour, Hyde Park and vibrant Chinatown.
BAHNHOFSTRASSE, ZURICH, SWITZERLAND
Considered one of the most beautiful shopping streets in Europe, Bahnhofstrasse in Zurich is a dream for shopping enthusiasts. Here, you will find luxury brands, department stores, perfumeries, watch shops and some of the best Swiss delicacies. In summer, you can stroll along the Lake Zurich or enjoy mulled wine or hot chocolate at every corner in winter.
Wanderlust Tips