Bvlgari Hotels & Resorts is proud to announce the launch of Bvlgari Staycations, a contemporary collection of experiences designed for the local community to enjoy – a well-deserved short stay and an opportunity to regenerate and reset after months of staying in.
[rpi]
Responding to the current restrictions and limitations of international travel, and born from the union of the two words Stay and Vacation, the Bvlgari Staycations are an opportunity to indulge in a long-awaited relaxing holiday close to home and benefit from Bvlgari Hotels & Resorts' beautiful facilities and impeccable, considered service.
Each of the varied Bvlgari Staycations experiences focuses on a different aspect of life that may have been missed during these last few months. Reflecting on the new way of approaching social relations, each program offers a degree of privacy and social distancing while allowing guests to relax and rediscover favoured hobbies or activities. The B.Active program focuses on fitness and wellbeing for a quick personalised 'remise-en-forme'; the B.Family experience offers entertainment and activities for children while allowing families to relax and enjoy time together; the B. Private staycation invites guests to enjoy the hotel's space as a private home, fully respecting guests' safety and social distancing.
The Bvlgari Staycations menu at Bvlgari Resort Dubai will include the following experiences:
B.FAMILY: A 2-night staycation designed with both parents and children's needs in mind; the experience will include a special summer class program at the Little Gems Club while parents enjoy some private time to unwind in the quietude of the Bvlgari Spa with a 90-minute couple's treatment. In the evenings, the family will be reunited for a special dinner and movie night within the privacy of the villa; while on the second night, children will have their own private pyjama party, parents will discover a culinary journey at Il Ristorante – Niko Romito with a special 3-course set menu. This staycation is inclusive of the above experiences along with one additional family lunch at the Bvlgari Yacht Club Restaurant.
B.PRIVATE: A unique 2-night stay to experience the resort's facilities as a private home, including different dining and wellness experiences that will take place in the privacy of the accommodation. To enjoy the facilities to the fullest, the stay will start with an early check-in at 12.00 midday, followed by one family-style brunch. On the next day, guests are invited to train with a WORKSHOP Performance Specialist, creating a personalized 60-minute training session based on personalized fitness goals. At sunset, the resort's mixologist will lead a private masterclass and share his best-kept secrets followed by a special BBQ dinner. This staycation is inclusive of the above experiences along with one healthy lunch and one sunset Aperitivo.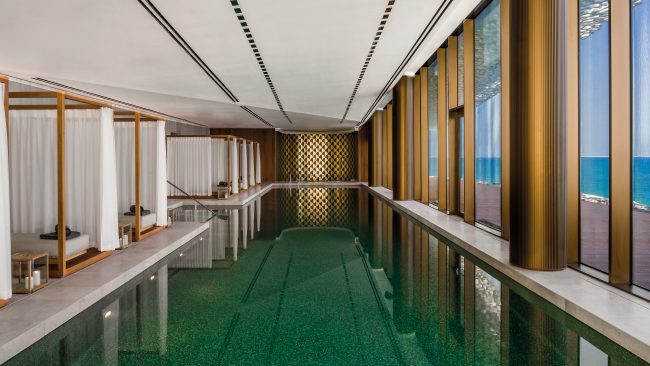 B.ACTIVE: A special 2-night program dedicated to remise en forme and wellbeing activities, which encompasses personal training and specially selected spa treatments. With an early check-in at 12.00 midday, guests will receive, on the first day, a special WORKSHOP framework assessment to define their very own signature training program. During the stay, guests will engage in two 60-minute Workshop training sessions, where performance specialists will utilize a variety of training methods to refine the way the body looks and feels. In addition to the training sessions, guests will be able to experience one 60-minute Yoga class and two 60-minute spa treatments at the Bvlgari Spa. This is the perfect way to reconnect with the body and mind by redefining the very concept of well-being.
B.BEAUTIFUL: A one-night pampering stay to feel revitalized and radiant; the experience will include a special 3-hour Royal Lulur Treatment for two at the Bvlgari Spa along with manicure and pedicure at the Y12 Salon. For the ultimate pampering, ladies will be treated to a luxurious hair mask treatment, cut and blow-dry; while men will experience a traditional Italian beard shave and haircut. After a relaxing day at the Bvlgari Spa and Y12 Salon, guests are invited to enjoy a truly Italian evening with an Aperitivo at Il Bar followed by a 3-course set menu at Il Ristorante – Niko Romito.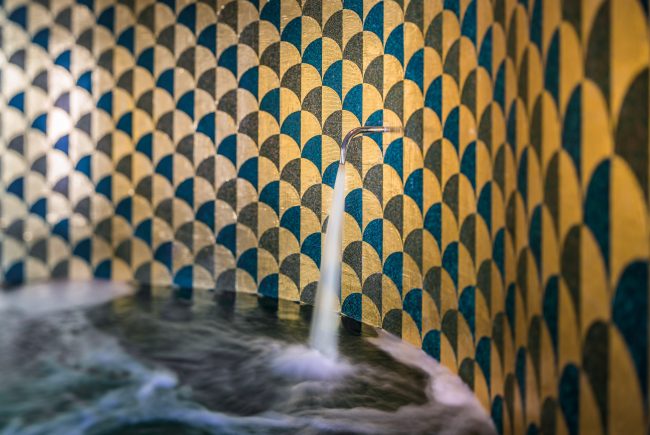 The BVLGARI STAYCATIONS experiences start from AED2,800 ++, and are inclusive of daily breakfast and early check-in at 12.00 p.m. For further information and reservations, please contact room.reservations.dubai@bulgarihotels.com or call +971 4 777 5555.