If you are planning a trip after the coronavirus lockdown, then you must add Quy Nhon to your Vietnam bucket list. Taking a few days to stroll along the beautiful beaches, travelling around the popular tourist attractions whilst savouring the refreshing atmosphere in Quy Nhon will definitely make for an unforgettable experience.  
[rpi]
TOURIST INFORMATION ABOUT QUY NHON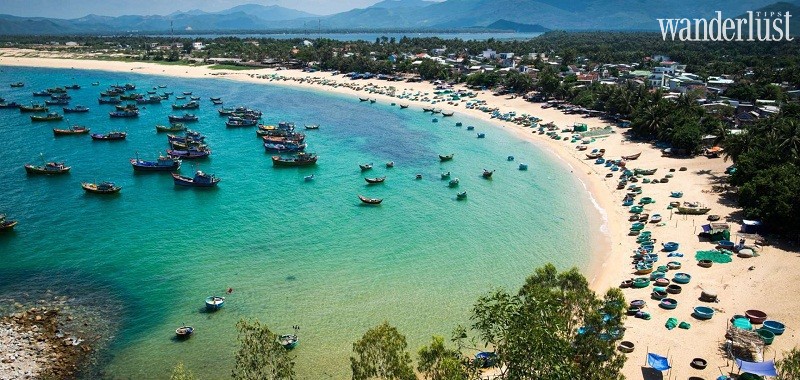 Located in the Central South Coastal region of Vietnam, Quy Nhon City is home to an endless stretch of coastline, crystal-clear azure waters and captivating natural landscapes. Quy Nhon fascinates a large number of domestic and international tourists due to its Cham-style cultural and architectural structures. Getaway from the hustle and bustle of crowded cities and take off on a journey to Quy Nhon, you will be wowed by the peaceful ambience, stunningly beautiful scenery and mouthwatering seafood delicacies.
BEST TIME TO TRAVEL TO QUY NHON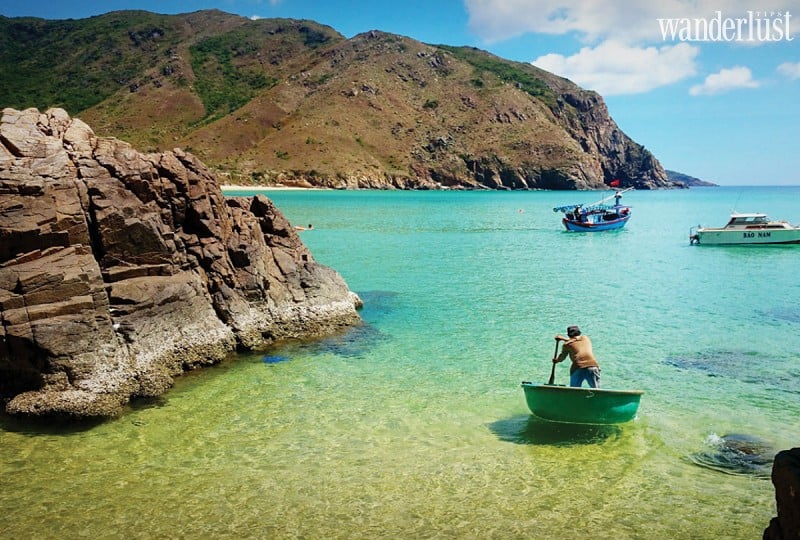 The climate in Quy Nhon is divided into two distinct seasons, the rainy season and the dry season. The rainy season lasts from October to February and the dry season begins from March to September. To make the most of your visit to Quy Nhon, plan to visit in the dry season as the weather is relatively pleasant and airy and you will be spoilt for choice with a wide range of water activities, for instance, you could go swimming or take a boat tour.
TRANSPORTATION TO QUY NHON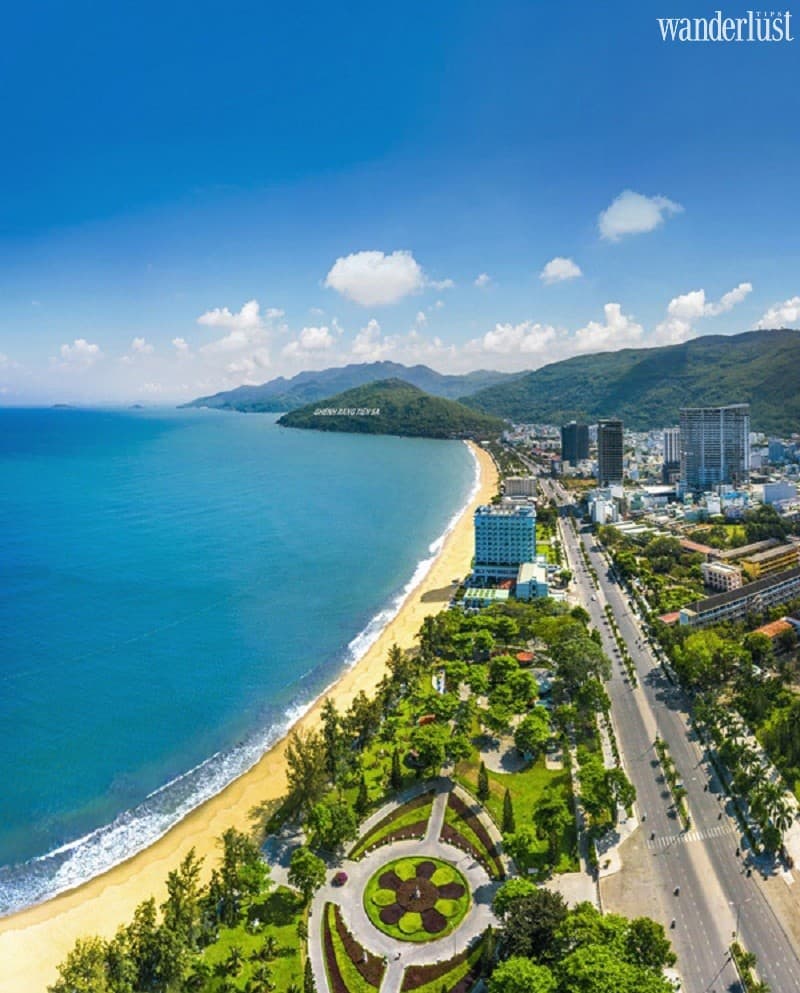 There are several different ways to reach Quy Nhon. If you are travelling from Hanoi or Ho Chi Minh City, you can take cheap flights to Phu Cat Airport. You could also take a train or coach where you could grab a window seat and have mesmerising views of the countryside. Alternatively, travelling by motorbike to Quy Nhon is a thrilling experience for serious travellers.
MUST-SEE DESTINATIONS IN QUY NHON 
TRAVELLING TO EO GIO – "WINDY PASS"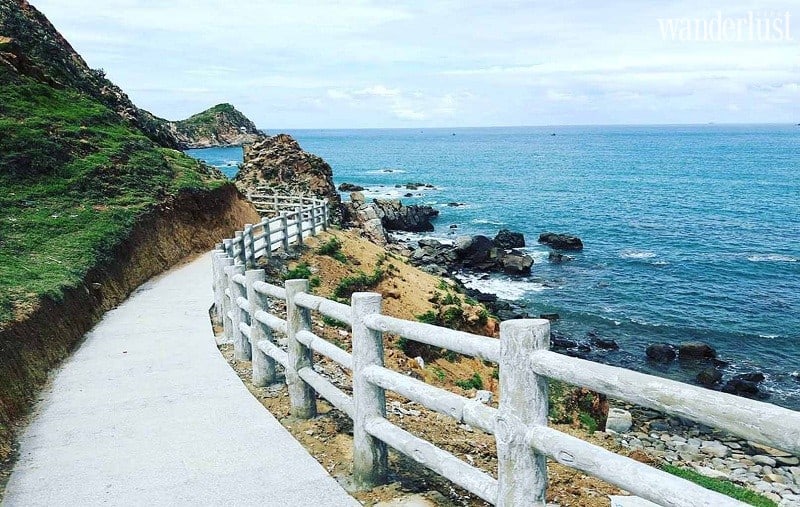 Eo Gio – a curvy shoreline about 20km from the city centre is the top-rated attraction to discover in Binh Dinh Province. Eo Gio conjures a beautifully natural picture where you can catch sight of the blue sky, untouched beaches and small tree groves dotted across the rocky mountains. The place fascinates visitors with its smooth white sand, gentle waves and rocky mountains imposing dramatically on the horizon. Take a stroll along the coastline in the afternoon to enjoy a spectacular sunset and the airy atmosphere of nature.
KY CO BEACH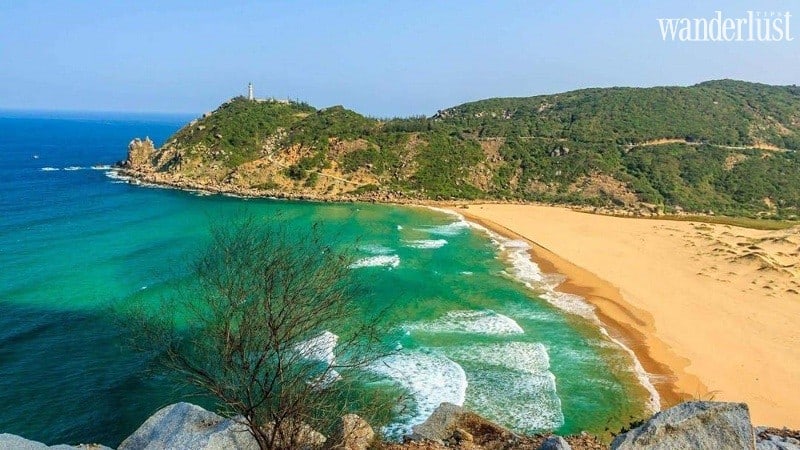 Ky Co Beach is renowned for its peaceful and untouched beauty. This secluded beach has crystal-clear waters inviting you to take a dip. If you are passionate about life under the ocean, then scuba diving is the best choice. Ky Co is situated between the ocean and gorgeous mountains, making it the most beautiful beach in Vietnam. If you want to get away from the crowds and experience a bit of the real Vietnam, then take off on a journey to travel to the little coastal town of Quy Nhon.
BANH IT TOWER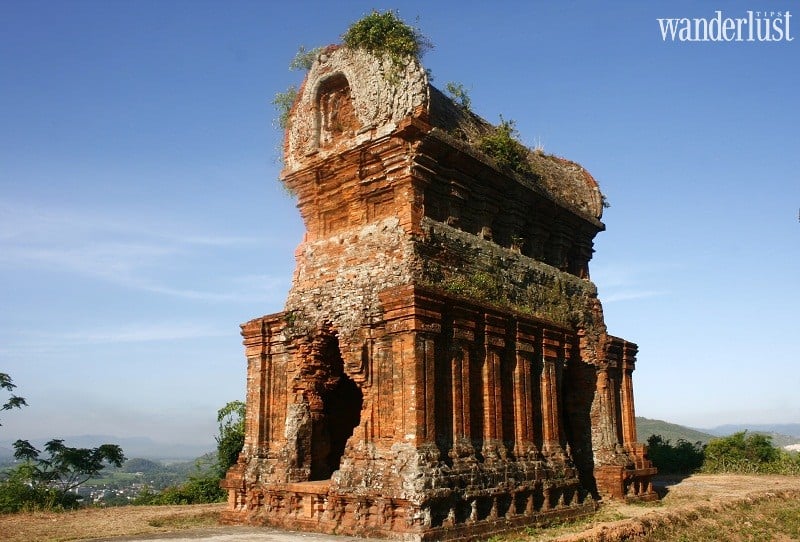 As one of the precious and rare architectural works of the Cham people in Binh Dinh Province, Banh It Tower has long been a popular tourist attraction in Quy Nhon. The ancient architectural complex consists of four different towers which were built only 100m above sea level. Built-in the 10th century, the tower has attracted an abundance of visitors thanks to its unique architecture and cultural values. Travelling to the historical spot will help you to get a better understanding of the traditional culture of the Cham ethnic minority.
HAM HO  – "SHOUTING CELLAR"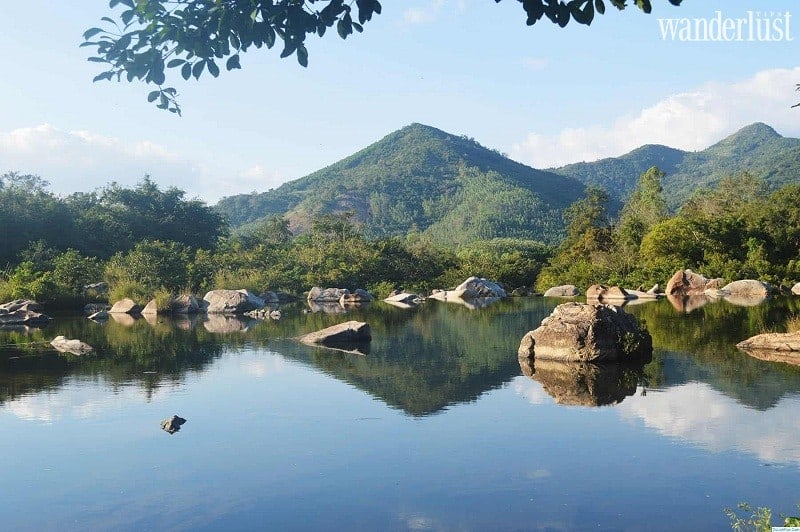 A far cry from other popular tourist destinations, Ham Ho tourist spot is well-known for its natural beauty surrounded by impressive streams, rocky mountains and lush green trees. Ham Ho – a three-kilometre river – is dotted with a variety of unique marble stone formations, for instance, Shadow Stone, Twin Stone, Bell Stone and Chess Stone. Hop on a boat and bob along the river, you will feel as if you are embarking on an adventure through a fairy tale.
TRUNG LUONG CAMPING SITE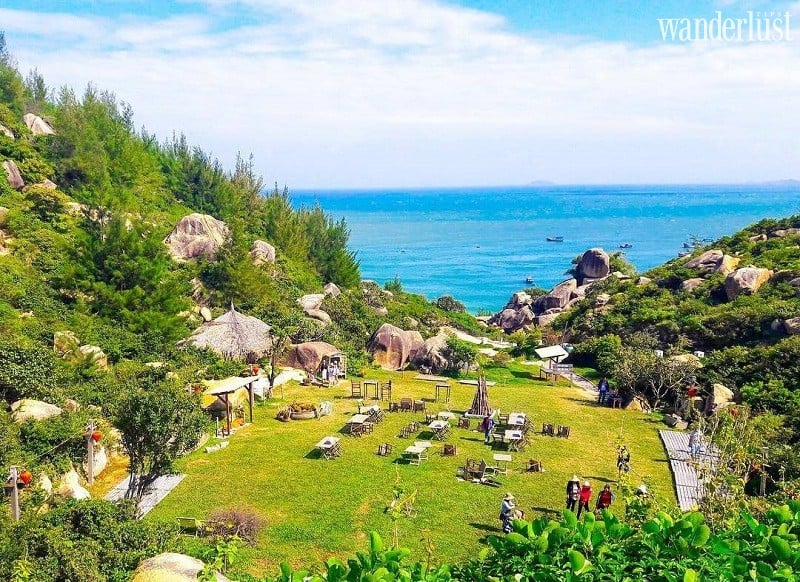 Are you looking for another unique experience whilst travelling to Quy Nhon? Situated about 30km from Quy Nhon City, Trung Luong Camping Site provides an abundance of authentic and exhilarating experiences for your trip to Quy Nhon. Surrounded by lush green forests, ginormous limestone rocks lining the coast and flowered pathways, a site is an ideal option for those who like to be close to nature. Take your time and get involved in activities together, perhaps you could try camping, cooking and chilling out in this unique location.
QUY NHON CUISINE
Known as a popular culinary icon among marine provinces in Vietnam, Quy Nhon treats visitors to a vast array of delectable specialities, for instance, jumping shrimp pancakes, thin vermicelli served with pig intestine, Chau Truc shrimp noodles, Phu My rice noodles and fresh seafood. Only when you taste the authentic local food, do you appreciate the signature cuisine and distinctive culture of Quy Nhon.
Wanderlust Tips