There is a saying in a movie that resonates with me a lot: "All human beings have three lives, a public life, a private life and a secret life". A moment from my 'secret' life suddenly flashed through my mind. The place in which I sat was buzzing though made me feel a little nostalgic, it held so many of my treasured secrets. My heart tells me that there is no other place that it could be other than the beautiful city of Hanoi.
[rpi]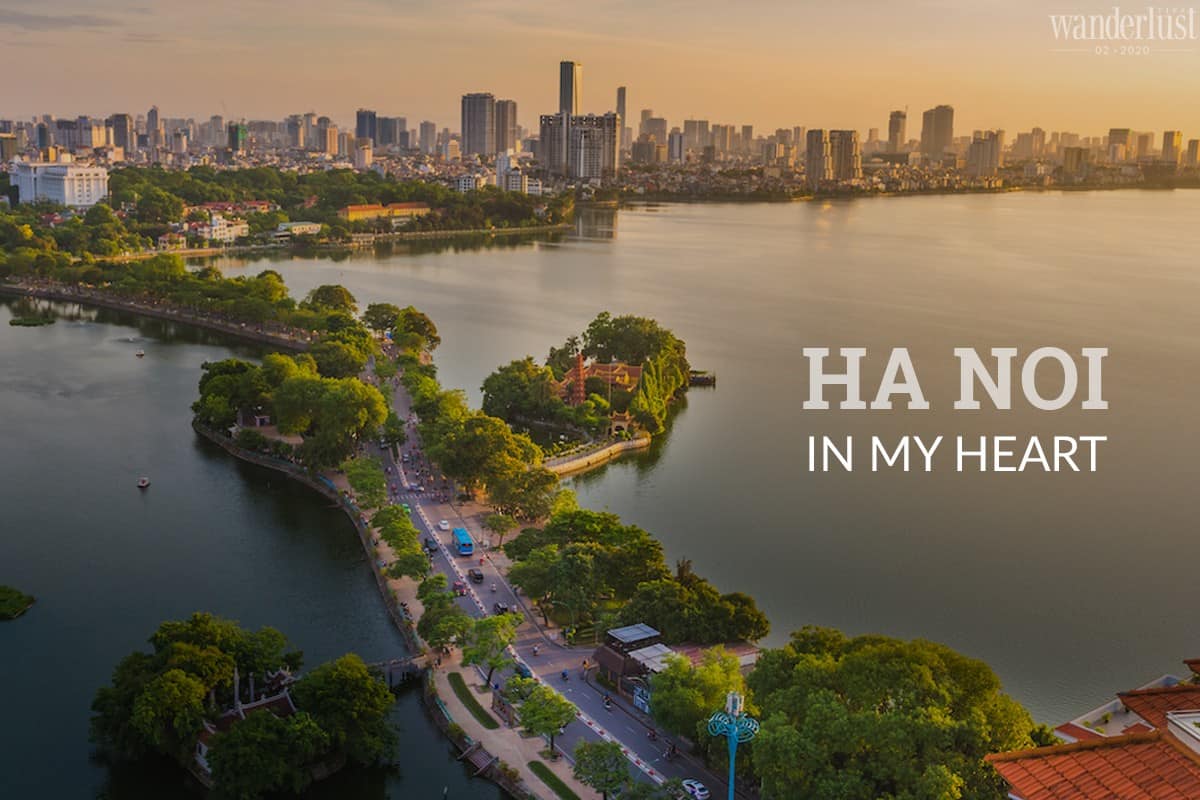 Hanoi has always held a unique beauty for both travellers and Hanoians. This is the reason why I, as well as many other people, have fallen head over heels in love with Hanoi.
HANOI – A LAND EMBROILED IN NOSTALGIA
Hanoi, a city dating back thousands of years, is wrapped in warmth, peace and serenity. The city oozes a distinctive elegance and a gentle charm that exudes from every winding alley. The ancient capital is a far cry from the hustle and bustle of Saigon, the refreshing city of Da Nang or mesmerising Sapa which is surrounded by lush green hills and mountains, in this respect, Hanoi does not seem so outstanding.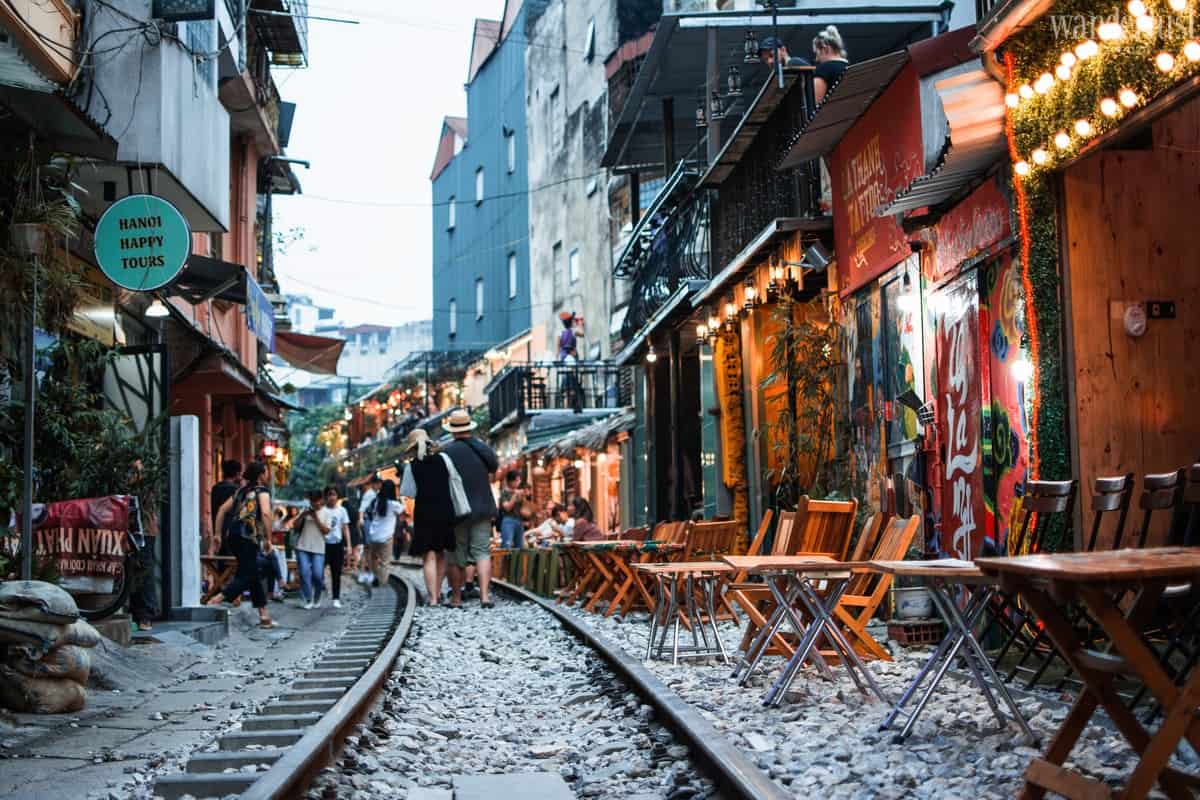 Nevertheless, the city is home to an impressive maze of ancient streets, historical relics of arduous war and the idyllic pace of daily life. Hanoi may be a calm and tranquil city, but I am sure that it is the eccentricities of the Vietnamese capital that give the city its splendidly quirky charisma.
You can find pockets of quiet on every street corner. If you ask me where you can feel at peace in Hanoi, I can show you how exquisitely tranquil Hanoi is. Going for a run every morning around Hoan Kiem Lake whilst observing the elderly partaking in exercise classes and joyful dances. Sipping a glass of cool iced tea under the shade of a large tree on a sultry afternoon. Hanoi is perhaps most peaceful at sunset, watching as the sun gradually sinks lower and hopping on a motorbike for a tour around the West Lake whilst devouring delicious ice cream. Hanoi for me is beautiful in its own way. There is no need for anything magnificent or luxurious, but I left my heart in Hanoi.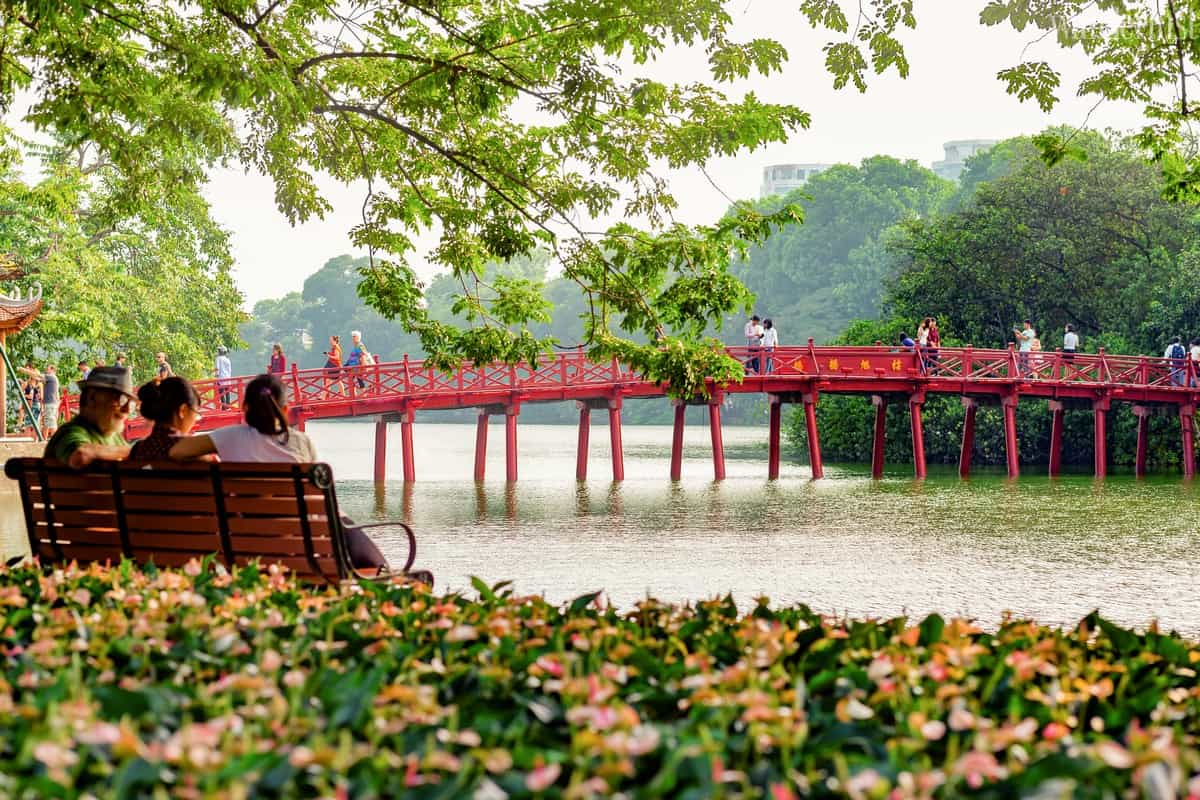 I still clearly remember that when I was in primary school, my classmates and I would often leave school to explore the nearby old streets. There were only a few small streets close by, such as Dinh Liet, Ma May and Luong Ngoc Quyen, but we always got lost. It is said that Hanoi is somewhat of a maze due to its intertwined streets. Nonetheless, I still have an exhilarating impression of a beautiful city.
A moment to reminisce again filled me with nostalgia. A few years ago, there was not a walking street around Hoan Kiem Lake and Hang Be Market was still teeming with vendors and purchasers in the afternoon. I am not sure whether it was just me, but I sometimes crave to hear the sound of local speakers sounding from every street corner. "This is a radio station of Hang Bac Ward", their familiar voice which was formerly the alarm call, but now it was just a distant memory. Ten years had passed. Hanoi is now much more modern than it used to be. Sometimes, I am afraid that my familiar Hanoi will disappear which is the reason why I hold on tight to all of my dear memories as Hanoi is gradually flourishing and developing.
MY LOVE FOR A DIVERSIFIED HANOI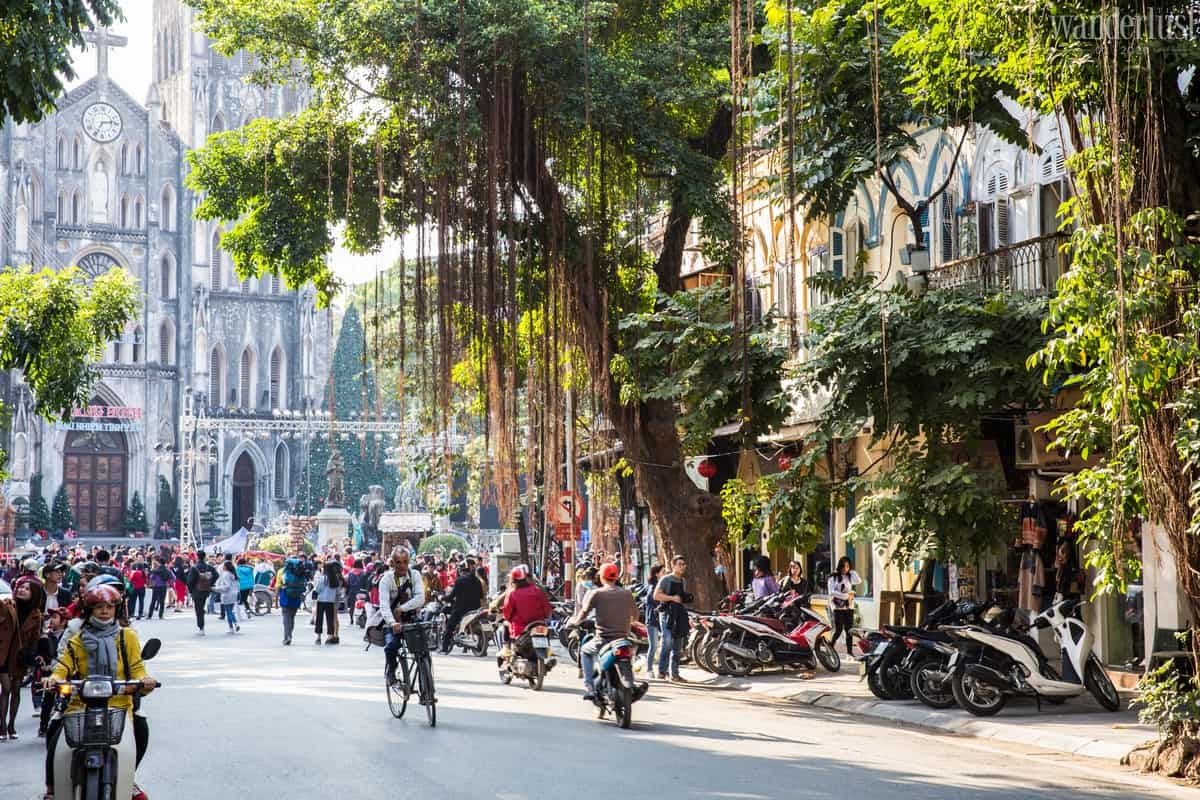 There is a very clear difference between the Hanoian styles, then and now. According to the old generation, Hanoi changed very quickly. It has been becoming more crowded and dynamic since my childhood. There are no longer as many toy stalls, lots of CD and book shops are disappearing and in some areas, it is becoming more difficult to see street vendors. Modern streets are becoming more and more popular. Most interestingly, the city is quickly filling with buildings and even skyscrapers.
Modern Hanoi sometimes makes me so mad. The roads and streets are dusty, crowded and you often get stuck in traffic and wet in the rain. This is when I have a strong desire for a more civilised, orderly and airy place. Nevertheless, I have to honestly say that I could never leave Hanoi.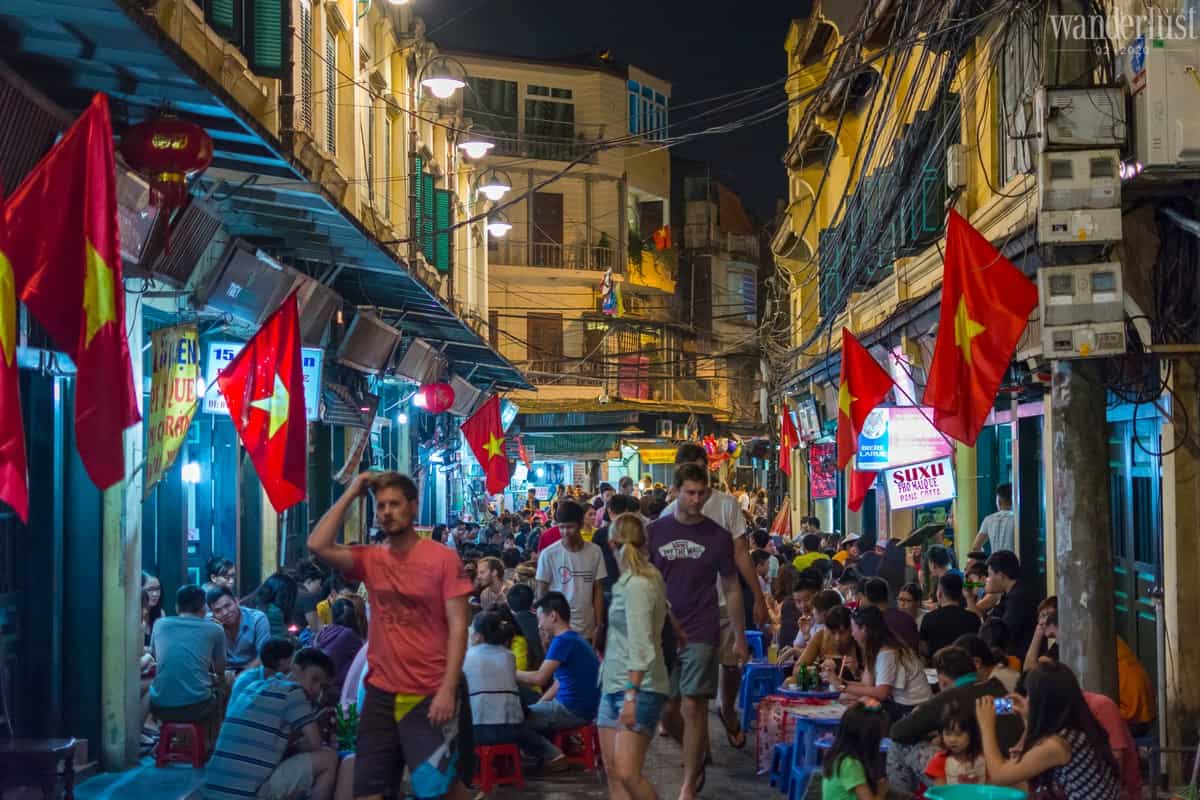 Whenever I have left the city for a few days or months, Hanoi is always on my mind. I miss being immersed in the crowded roads with vehicles, wandering around sidewalk eateries or cafes and hearing the familiar sounds on every Hanoian street. These nostalgic experiences give me incredible peace even when I escape from the hustle and bustle in the heart of Hanoi.
Aside from some of the negative changes, Hanoi is increasingly developing, it is turning from a peaceful capital into a bustling metropolis. I am particularly proud that foreign tourists and their countries have a positive outlook on Hanoi. Visitors to the city are extremely amazed and admire the historical Hanoian landmarks, for instance, Turtle Tower, Hoan Kiem Lake, One Pillar Pagoda, Imperial Citadel of Thang Long and Hoa Lo Prison.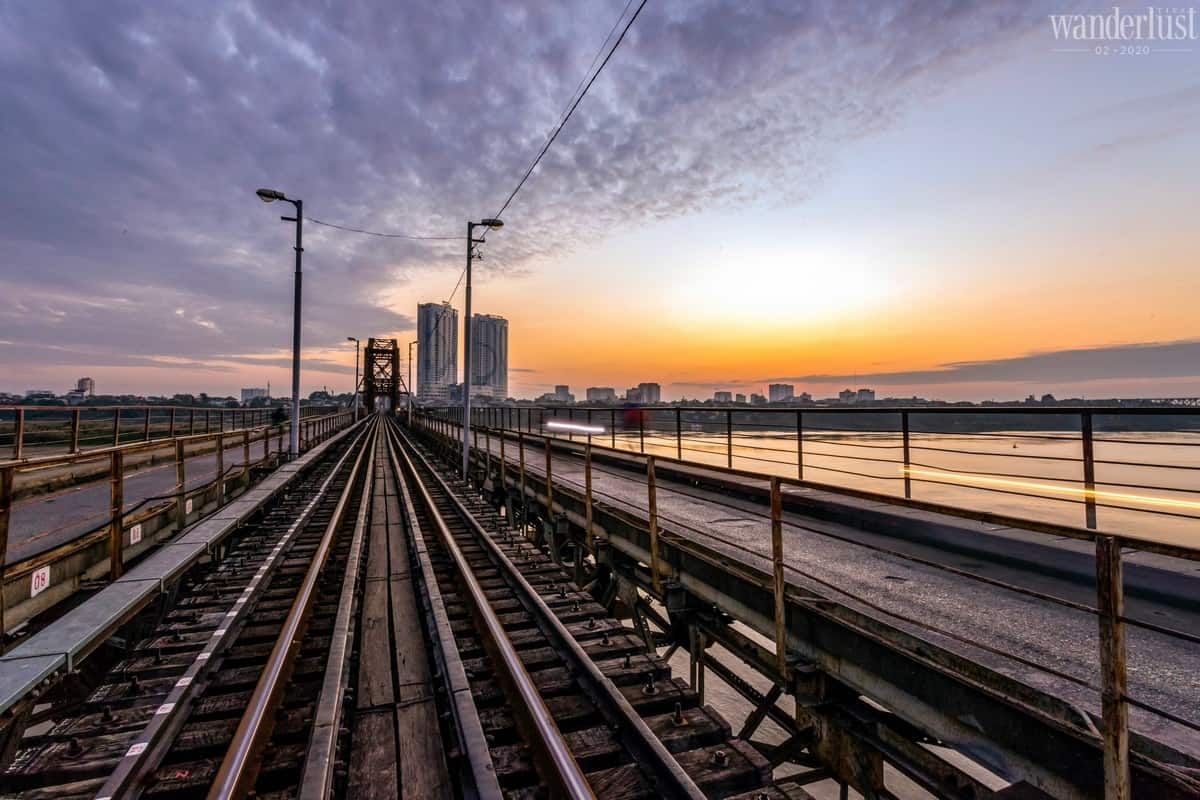 Additionally, Western Street or Foreign Street conjures something new and unique in Hanoi. The vibrant street is flooded with people and restaurants or pubs famous for signature Vietnamese cuisine. Hanoi has people falling head over heels in love with its wide range of new attractions for a vibrant nightlife. As time goes by, I have adapted to the changes in Hanoi and have to fall in love with all these new things. After all, Hanoi is still beautiful in my mind and heart.
W.TIPS
BEST TIME TO TRAVEL TO HANOI
Hanoi boasts a different beauty every season. From my perspective, Hanoi is most beautiful between October and November because of the crystal-clear sky, gentle sunshine and yellow leaves falling everywhere, making it an ideal tourist destination for everyone.
WEATHER IN HANOI
Hanoi has four seasons including spring, summer, autumn and winter. Summers and winters have typical climate features with the burning heat and chilly breezes. Spring in Hanoi can be cool and drizzly. In autumn, the weather is pleasant as the temperature is around 25OC.
POPULAR TOURIST ATTRACTIONS
There is an amazing variety of iconic attractions that you must visit in Hanoi, including Ho Chi Minh Mausoleum, Hoan Kiem Lake, Hanoi Old Quarter, One Pillar Pagoda, Temple of Literature, St. Joseph's Cathedral and West Lake.
HANOIAN CUISINE
Food is one of the main reasons why domestic and foreign tourists are hung up on Hanoi. In addition to popular dishes, such as dyed green rice, sandworm omelette, rice paper rolls, Vietnamese sticky rice dumplings, barbecue pork with rice noodles or salted dry apricot, Hanoi is home to an amazing variety of delicious delicacies for foodies to enjoy on a beautiful day.
Le Ha | Wanderlust Tips