If you want to get away from the hustle and bustle and retreat to untouched nature, then An Giang needs to be added to your Vietnam bucket list. As a hidden gem in Southern Vietnam, An Giang intrigues many travellers due to its spectacular natural landscapes.
[rpi]
AN GIANG TOURIST INFORMATION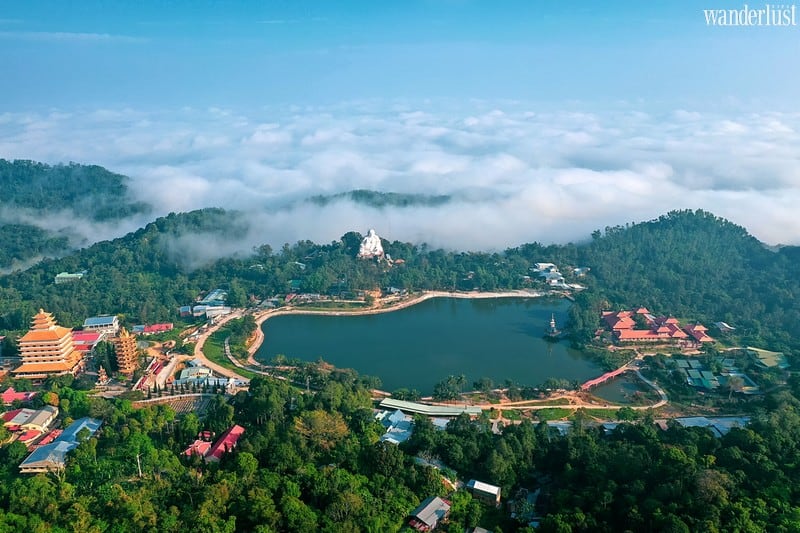 Located on the western side of the Mekong Delta, An Giang conjures a magnificent natural picture where you can get a panoramic view of rivers, majestic mountains and vast green rice fields. A far cry from other western provinces, An Giang boasts idyllic and serene countryside. Here, you will have the chance to hear the wind gently rustling through the leaves and melodious birdsong as well as witnessing the daily life of the locals. In the early rainy season, An Giang is at its most charming and beautiful.
BEST TIME TO TRAVEL TO AN GIANG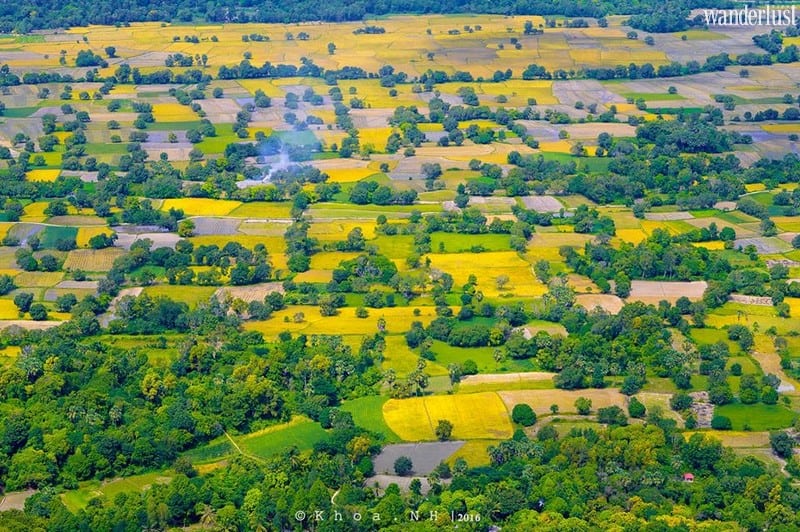 An Giang possesses a unique beauty all year round that captivates a large number of domestic and international visitors. In July and August, An Giang is mainly affected by heavy rain, so you should avoid visiting during this time. Between April and August of the lunar month is the best time for a trip to An Giang as you can immerse yourself in the two biggest festivals, which are the Festival of Lady Princess of Sam Mountain between April 23rd and April 27th and the Cow Racing Festival which takes place in late August.
TRANSPORTATION TO AN GIANG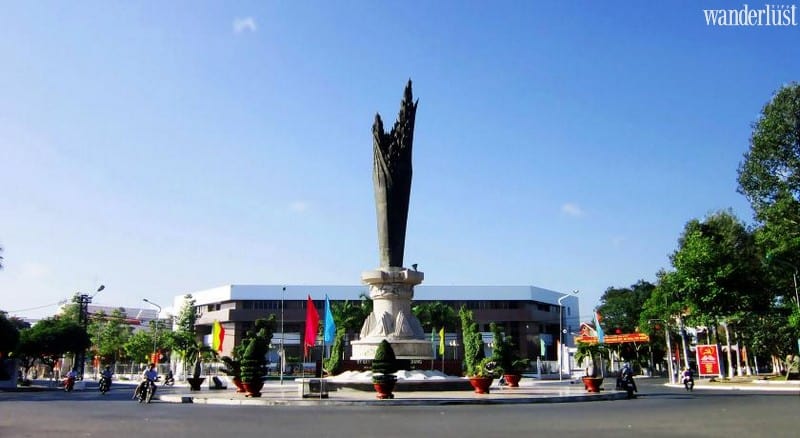 From Ho Chi Minh City, tourists can easily travel to An Giang by bus, motorbike or car. However, tourists in Northern and Central provinces will have to catch a flight to Ho Chi Minh City, then visit An Giang by coach or motorbike.
BEST TOURIST ATTRACTIONS IN AN GIANG
TRA SU MELALEUCA FOREST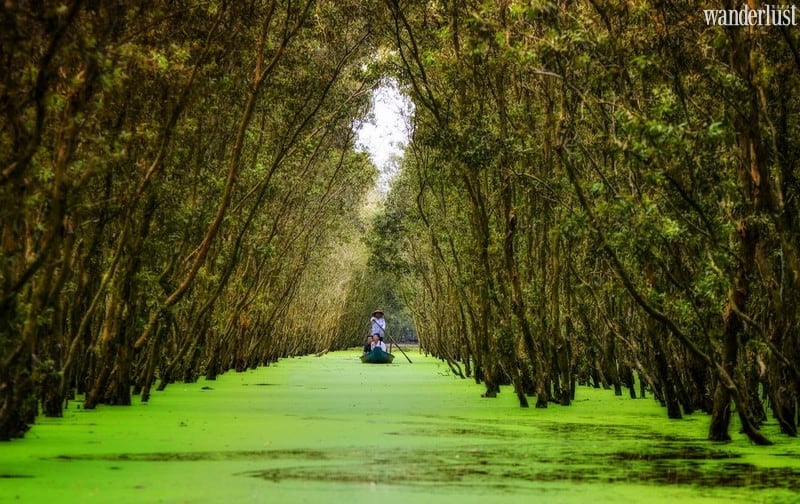 Tra Su Melaleuca Forest is famous for its untouched natural landscapes and rich abundance of flora and fauna, making it a must-see tourist destination in An Giang. Located in Van Giao Commune, Tinh Bien District, An Giang Province about 30km from the Chau Doc City, Tra Su Melaleuca Forest impresses visitors with its immense greenness. In the rainy season, the forest is home to an amazing variety of quiet canals, long rows of leafy green trees and many species of wildlife. If you are looking for a retreat to experience wild nature, take a boat trip along the canal for ultimate relaxation.
CHAU DOC FLOATING VILLAGE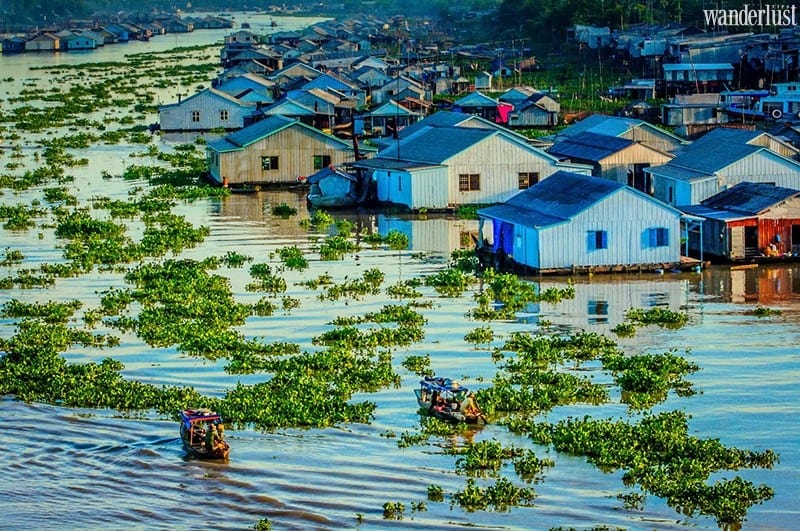 Situated about 3km to the west of Chau Doc City, opposite Hau River, Chau Doc Floating Village is an excellent tourist attraction in An Giang. The unique village is home to an array of floating houses and floating fish rafts, creating a crowded and vibrant scene of the southwestern fishermen. Established in the 1960s, Chau Doc Floating Market is famous for being a freshwater fish farming village serving local people and exporting abroad. A visit to Chau Doc Floating Village in An Giang Province is truly a fascinating excursion, providing a new outlook on the peaceful daily life as well as the historical and cultural beauty of a remote area of Vietnam.
SAM MOUNTAIN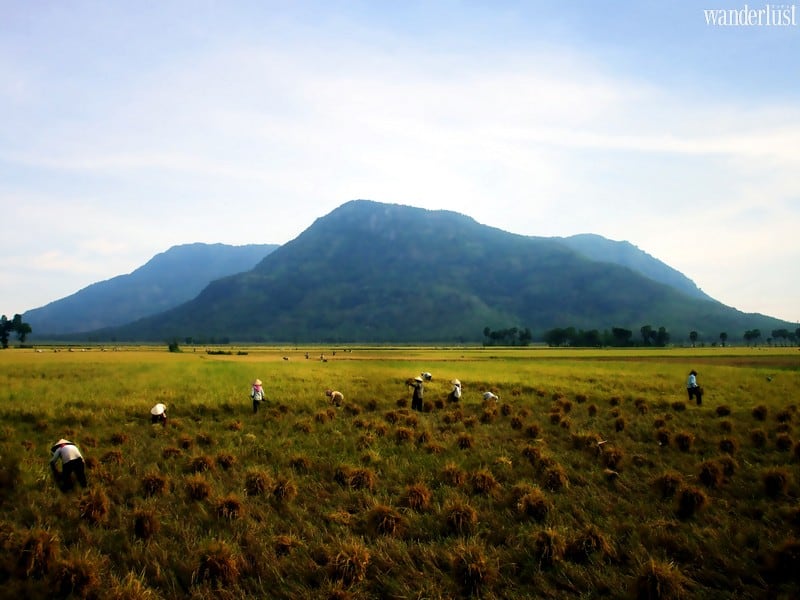 A significant symbol of An Giang tourism, Sam Mountain not only boasts a jaw-dropping natural beauty, but it is also home to approximately 200 ancient temples, pagodas and shrines. Tay An Pagoda is most impressive with its unique architecture surrounded by lots of ancient trees, making it an excellent holy spot amidst nature. The pagoda intrigues a wide range of both domestic and foreign Buddhists. If you are passionate about snapping beautiful pictures, then take a visit to the spectacular mountain and take in the view of its captivating surroundings.
TUC DUP HILL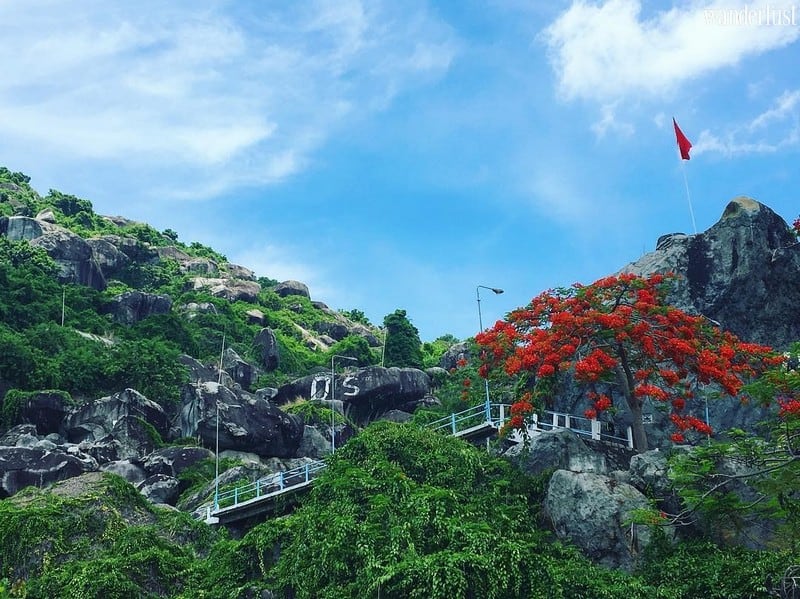 Located on Co To Mountain about 10km from the Cambodian border, Tuc Dup is a must-see venue for visitors to the Mekong Delta of An Giang due to its unrivalled beauty. The phoenix-shaped hill has always held a lot of significance for the An Giang inhabitants over the course of the years. With an area of 2,200sq. m and an altitude of 216m, the hill possesses a vast array of imposing and mysterious caves. If you are an adventure enthusiast, travelling to the hill for a couple of days is a must to add to your bucket list.
CAM MOUNTAIN TOURIST AREA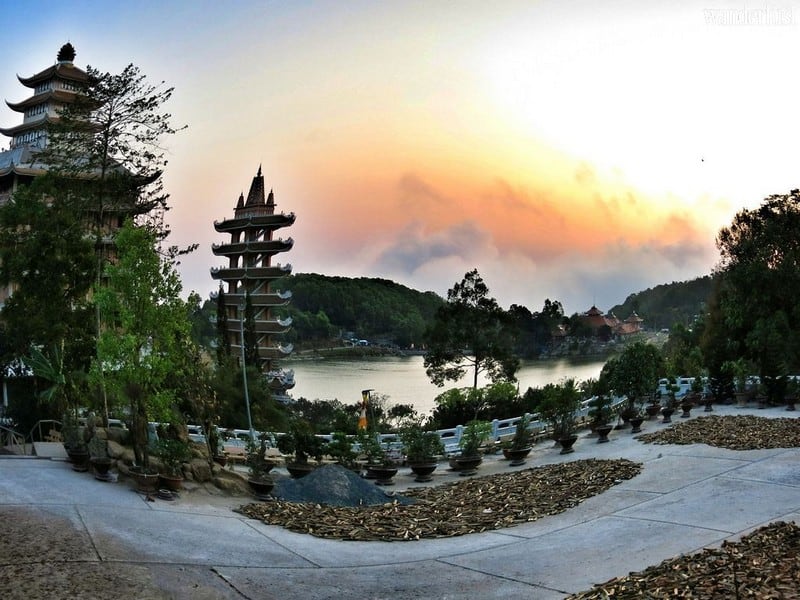 Cam Mountain Tourist Area is an extremely popular spot due to its authentically refreshing ambience. There is a cable car system passing through green forests and over gentle rivers to the famous Forbidden Mountain Tourist Area. Visitors will have the opportunity to get a glimpse of popular spots, for instance, Van Linh Pagoda, Big Buddha Pagoda, Small Buddha Temple and Maitreya Buddha Statue. With such a magnificent view of mountainous and natural scenery, your trip to An Giang will definitely be an incredible and inspirational travel experience.
AN GIANG CUISINE  
An Giang cuisine is typical of the southwestern region. If you visit An Giang, you should definitely try some of the unique local dishes, for instance, fish rice noodles, sour soup, Vietnamese noodles in coconut cream, Chau Doc hotpot sauce, broken rice and the Sam Mountain seven dishes of beef. What's more, you can be spoilt for choice with a diversity of speciality gifts, such as fish sauce, Borassus and malacca fruits.
Wanderlust Tips