Vietnam Airlines has added the latest 9th A350 aircraft in 5th November 2017, to its fleet of 14 aircrafts of A350 XWB model. The aircraft was put into operation in the afternoon of November 6th on Hanoi to Ho Chi Minh City flight.
[rpi]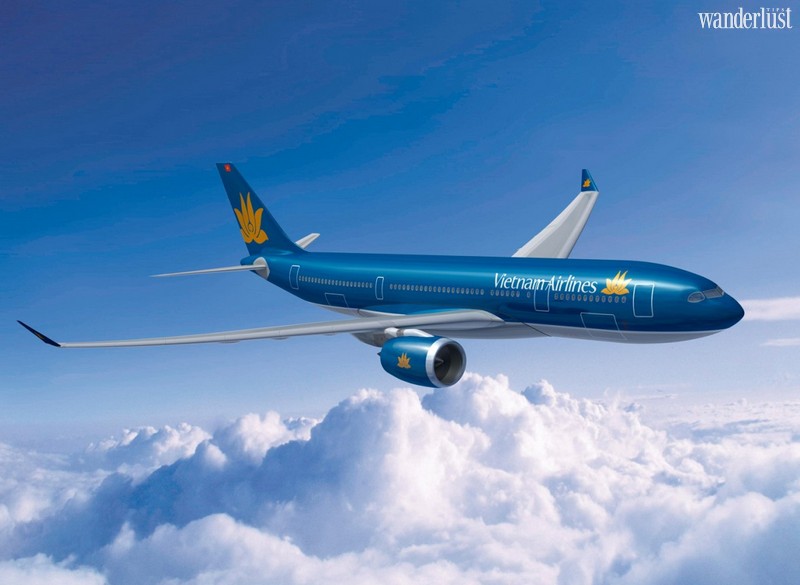 9 interesting things about Vietnam Airlines Airbus A350
1. According to experts and manufacturers, Vietnam Airlines is one of the most successful operators of Airbus A350-900 XWB aircraft with the majority of pilots, attendants, and technicians are Vietnamese.
2. Vietnam Airlines became the second airline in the world to receive and operate the new generation of A350-900.
3. The Business class cabin is equipped with 29 reclining seats which can be turned into beds, providing absolute comfort for passengers especially on long-haul flights.
4. The Premium Economy class cabin is arranged with 8 seats per row. The 2-4-2 configuration makes the seats in this cabin wider. The reclining level of the chair is of the same as that of Business class's seats in the A321, and there is a more comfortable leg rest.
5. 2017 is the second consecutive year the airline's service quality is recognized as 4-star international standard of Skytrax.
6. 53% of the A350 air-frames are made of carbon fiber, which makes the A350 one of the most fuel-efficient aircrafts. At the same time, according to statistics, the A350 also contributes to the reduction of greenhouse gas emissions by 25 percent.
7. The A350 aircraft has about 16 million different colors and countless other combinations in the cabin, thanks to its modern LED lighting system.
8. Vietnam Airlines' A350 fleet is currently having flights to 7 cities including Hanoi, Ho Chi Minh City, Paris (France), Seoul (South Korea), Shanghai (China), Osaka and Tokyo (Japan).
9. The next A350 is expected to be transferred by Airbus to Vietnam Airlines this year.
Wanderlust Tips