Aside from jaw-droppingly marvellous landscapes, Vietnam is home to an amazing variety of thrilling experiences. Visiting this S-shaped country, you will have the opportunity to paraglide through the skies of the Northwest, dive deep in the ocean and stroll along the winding roads. Let Wanderlust Tips guide you to experience a vibrant and adventurous Vietnam.
[rpi]
SOAR THROUGH THE SKIES IN VIETNAM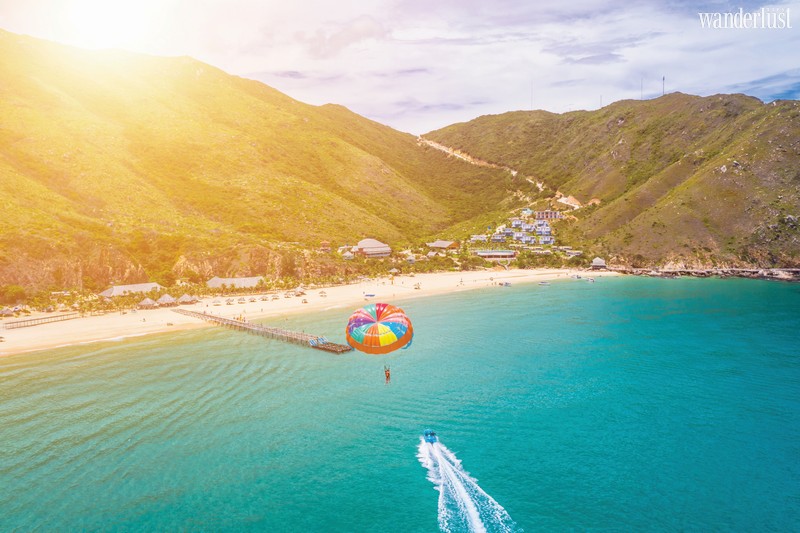 If you are a big fan of adventurous and thrill-seeking experiences, paragliding allows you to fly like a bird through the sky. In recent years, Vietnam has intrigued a large number of visitors who have visited this corner of South East Asia to experience paragliding and enjoy the remarkable beauty of their surroundings. Paragliding allows you to soar through the fluffy clouds with the sun beating down from above, whilst admiring the mountains and sea below. Vietnam's landscape has its own unrivalled natural beauty that spreads across the regions of the country from immense oceans to majestic rocky mountains and lush green terraced fields. Take a deep breath, admire the sheer beauty of the tremendous scenery and poetic landscapes in your homeland and a paragliding experience will definitely be one to remember.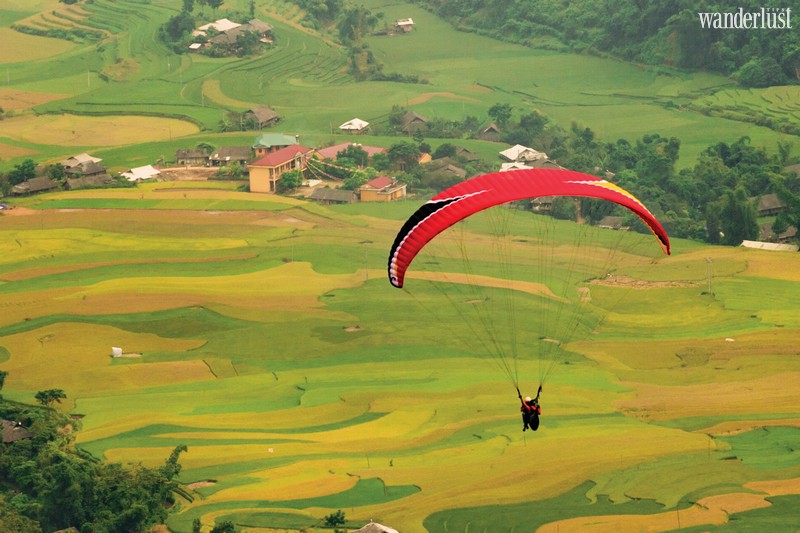 Tips: Paragliding does not require you to undertake any rigorous training. For the perfect experience, you just need to meet the health conditions, not have a fear of heights, follow the instructions directed by the coach and bring spades of excitement and enthusiasm.
Must see: Mu Cang Chai (Yen Bai), Bai Nha Mountain (Hoa Binh), Vien Nam Mountain (Hanoi), Linh Truong Mountain (Thanh Hoa), Son Tra Peninsula (Da Nang), Nha Trang Beach (Khanh Hoa) and Lang Biang Mountain (Da Lat).
ADMIRE THE CHARMING NATURE WITH A KAYAKING EXPERIENCE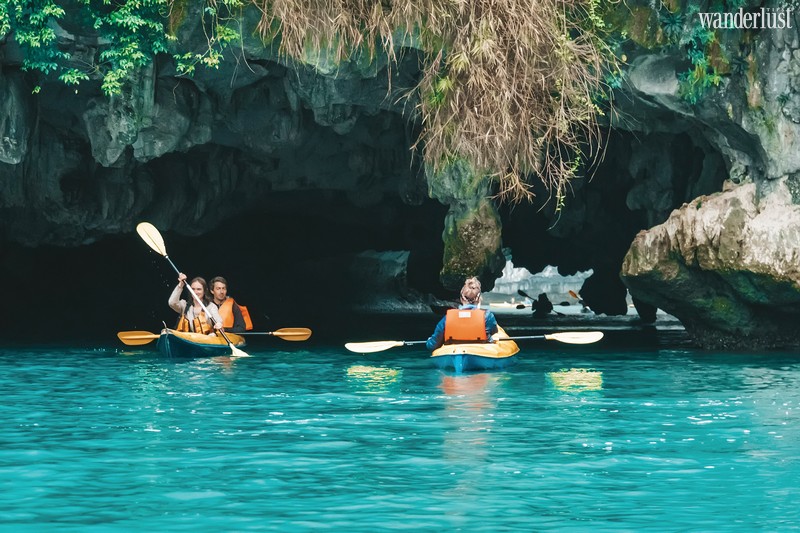 Trips to the seaside or any immense river intrigue visitors and inspire them to indulge in the fresh ambience and float along the serene water. One of the most attractive activities available in these regions is kayaking, where you can enjoy paddling on the water and appreciate the magnificent scenery of Vietnam. Navigating a kayak, you will be in awe of the surrounding towering cliffs and the immense sparkling water. No matter where you choose to kayak in Vietnam, you will have a unique experience. Try kayaking in a peaceful place to enjoy some privacy or experience breathtaking moments kayaking through the green cliffs and the dark caves home to many mysteries. Kayaking around Vietnamese landmarks will certainly provide you with unforgettable memories, so make a plan for a kayaking trip this summer. 
Tips: To have a seamless kayaking experience, you need to know how to use the paddle, be prepared to get out of danger if a problem were to arise, wear comfortable clothes and a life jacket and go with at least one friend.
Must see: Ha Long Bay (Quang Ninh), Nho Que River (Ha Giang), Lan Ha Bay (Hai Phong), Tuyen Lam Lake (Da Lat), Song Son (Quang Binh) and Han River (Da Nang).
CYCLE ALONG THE ROADS IN VIETNAM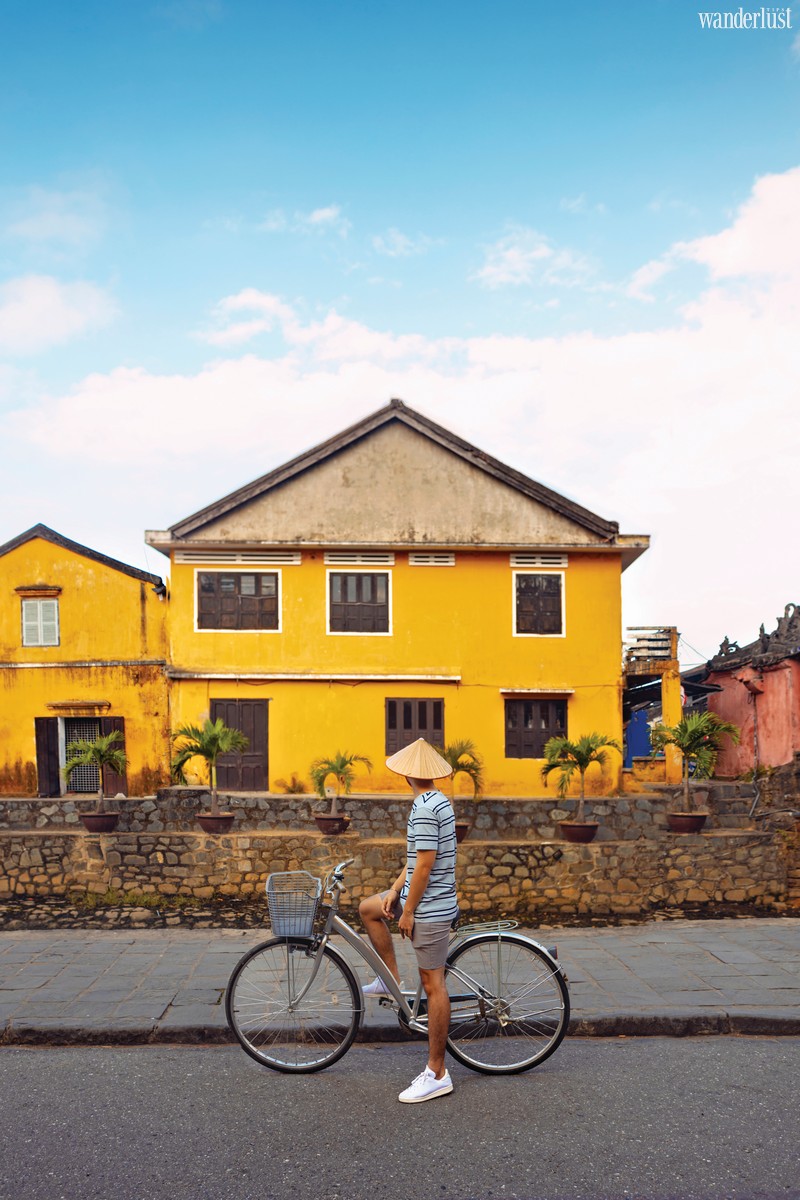 The trend of a greener lifestyle is becoming more and more popular and tourism is not missing out on that trend, especially after the global pandemic. Choosing greener experiences on your trip is a way we can join hands to protect Mother Nature. Cycling is considered one of the most environmentally friendly activities. Riding a bike along spacious roads leading to famous cities, you will have the opportunity to admire the majestic, poetic scenery and feel the peaceful rhythm of Vietnam. Taking a trip by bike will help you to realise so many beautiful things about the S-shaped country that will blow your mind. Exploring the beautiful mountains, lakes and seeing the colourful flowers by bike will allow you to capture the sheer beauty and enjoy the fresh air in Vietnam. A cycling tour will leave a lasting impression whilst contributing to protecting the surrounding environment.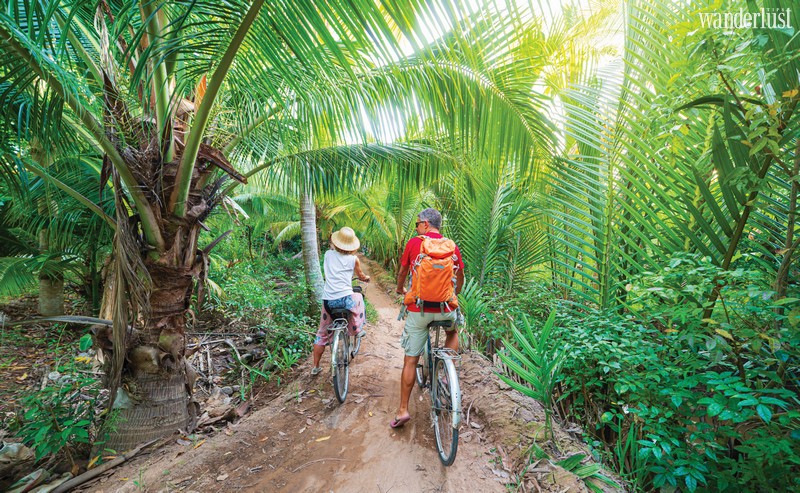 Tips: Cycling on all roads, you must follow the traffic rules and the direction of the tour operator. In addition, you need to check the state of the bike, bring drinking water and snacks.
Must see: Old Quarter and countryside in Hoi An (Quang Nam), Sa Pa (Lao Cai), Moc Chau (Son La), Mekong Delta, Hai Van Pass (Da Nang) and Thua Thien – Hue), Da Lat (Lam Dong) and national parks in Vietnam.
DIVE AND DISCOVER THE DEEP SEA IN VIETNAM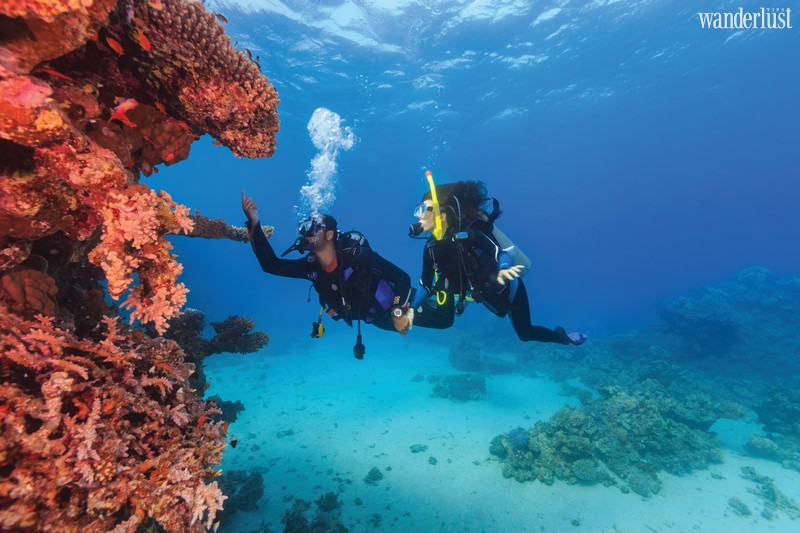 The immense ocean is home to many mysteries that urge people to explore. If you are interested in exploring the diversity and richness of the deep sea, Vietnamese beaches and challenging dive spots are definitely a must to add to your travel bucket list. With the necessary equipment, an underwater world will open out in front of your eyes. After entering the cool waters, you will go deeper into the sea and immediately be surrounded by flocks of fish and coral reefs. If you are a fan of cartoons like Finding Nemo or The Little Mermaid, you definitely have to try scuba diving to explore the ocean and get lost in the midst of a vibrant world. With a coastline stretching along the country, Vietnam is the ideal destination for diving enthusiasts to explore the stunning underwater world.
Tips: Before diving, be sure to check the conditions, take the relevant dive course, prepare mentally, learn how to distinguish dangerous species and be aware of how to protect marine ecosystems.
Must see: Beaches in Con Dao, Phu Quoc, Nha Trang, Cu Lao Cham, Vinh Hy Bay, Nam Du Islands, Ky Co (Binh Dinh) and Son Tra Peninsula.
VISIT NATIONAL PARKS IN VIETNAM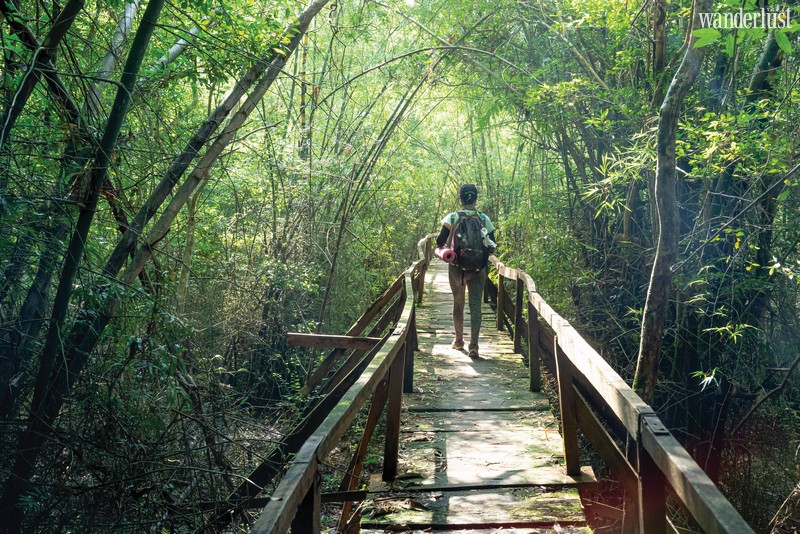 Vietnam is home to a multitude of beautiful landscapes, from the Northwestern mountains and poetic beaches in the Central region to the bustling lifestyle on the big rivers of the South West. The diversity and richness of the S-shaped country also ooze from 33 national parks stretching across the country with a total area of over 10,000 square kilometres, of which 60 square kilometres is made up of the sea. Located throughout the country, the national parks play an important role in conserving nature and are home to rare fauna and flora in Vietnam. Travelling to Vietnam and exploring the wild natural world, visitors will get lost in the luscious green land surrounded by towering trees, echoing with the chirping of a plethora of species. Taking a trip to the national parks, you will also have the opportunity to experience many unique things such as overnight camping, canoeing, mountain climbing, trekking through the forest, enjoying local food, learning about rare animals and the cultural life of the locals that will bring you precious memories.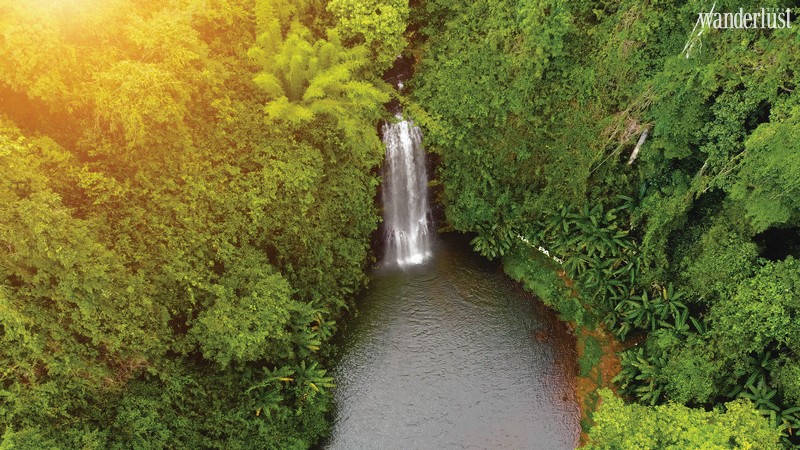 Tips: Prepare all necessary items including a coat or jacket, trainers, food, drinks and any necessary medicine. In particular, you should watch out for any notes that prohibit you from entering any banned or dangerous areas.
Must see: Cuc Phuong National Park, Nam Cat Tien National Park, Nui Chua National Park, Tam Nong Tram Chim National Park, Cat Tien National Park, Bach Ma National Park.
EXPLORE MYSTERIOUS CAVES IN VIETNAM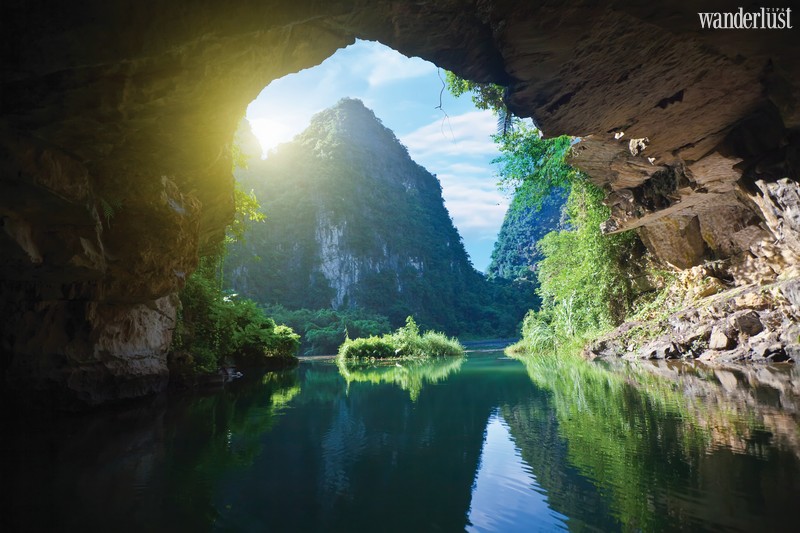 Vietnam is home to a variety of epic natural landscapes that have visitors leave feeling enchanted. If you are an avid adventurer, then definitely challenge yourself and visit mysterious, breathtaking caves that have existed for millions of years. Not only famous for its exquisite cuisine, diverse landscapes, unique culture, but Vietnam also gains a reputation on the world map thanks to its series of mysterious caves. For a perfect trip to explore this mystical world, you have to wade through streams and cross forests to reach the deepest parts of the caves. You will be overwhelmed by great caves with the sun shining through the rocky ravines, sparkling in the cold and humid air with drops of water flowing through stalactites. Beauty does not even begin to describe the breathtaking magnificence of Vietnamese caves. In addition, you should try camping overnight for an extra unique and bizarre experience.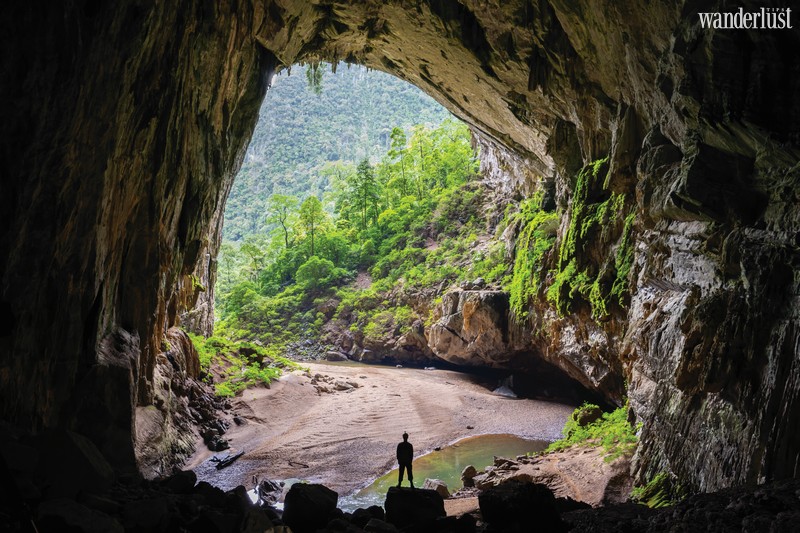 Tips: Cave exploration is a difficult experience for anyone, so you need to be fit and healthy, consider joining training courses if you plan to enter large caves. Be sure to protect the stalactite system, do not litter or harm any animals in the caves.
Must see: Son Doong Cave, En Cave, Tu Lan Cave, Phong Nha Cave, Nuoc Nut Cave, Thien Duong Cave (Quang Binh); Luon Cave, Sung Sot Cave, Dau Go Cave (Quang Ninh); Thach Dong (Ha Tien, Kien Giang) and Tam Coc – Bich Dong (Ninh Binh).
Wanderlust Tips