The Los Cabos coast paradise shelters a rich marine world under its magnificent deep blue ocean. There are abundant exciting water activities that are attractive for explorers and also sustainable for the aquatic friends that you do not want to miss.
[rpi]
Surfing
Driving waves on one of the most beautiful beaches in the world is seemingly the perfect dream of all surf enthusiasts, from beginner to professional level. 
For passionate newbies, Mike Doyle's Surf School in San Jose del Cabo with experienced instructors can help you to win the waves, afterwards, try taking some challenges with waves at Acapulquito Beach to win yourself. And for professionals, wild waves at Monuments Beach are waiting for you to break.
In Cabo San Lucas, there are even electric boards utilizing cutting-edge technologies, making sure that you will have a one-of-a-kind experience, at the same time staying sustainable for marine life.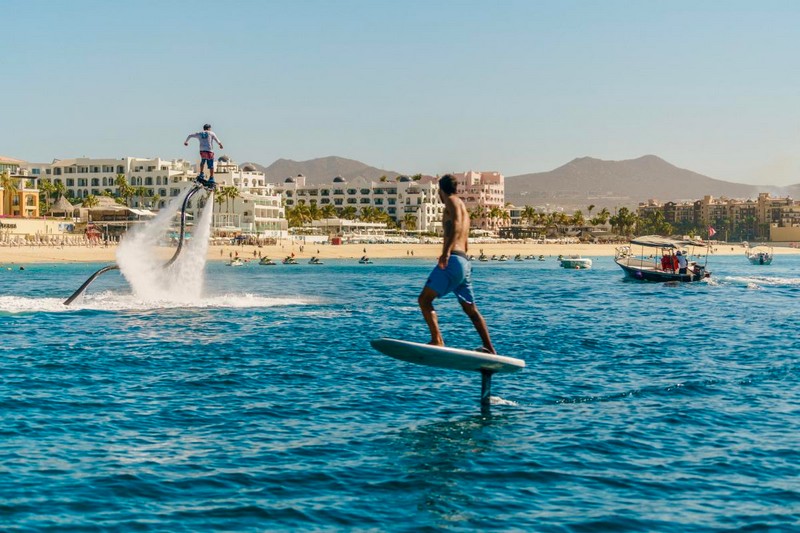 Stand Up Paddleboarding (SUP)
One of the most natural ways to explore Los Cabos' waters is hopping on a stand-up paddleboarding (SUP). This activity is widely loved for its hushed actions, which are easier not to startle wildlife in its natural habitat. 
The all-time favorite spot for SUP is around El Arco – the famous arch of Los Cabos. As you paddle, you can come near sea lions, sea birds, dolphins, or even a whale when the season is right. Be sure to check the wind conditions before you set out and remember to put on the reef-friendly sunscreen.
Snorkeling
It is perfect for tourists to cruise all day long, lazily enjoy Los Cabos marine life and try snorkeling. Los Cabos' immeasurable beauty and incredible diversity of marine life make snorkeling an indispensable experience to give a shot. 
The beaches along the Tourist Corridor are highly recommended, including Chileno Bay and Santa Maria Beach – the two Blue Flag beaches – where sheltered coves provide calm waters ideal for snorkeling.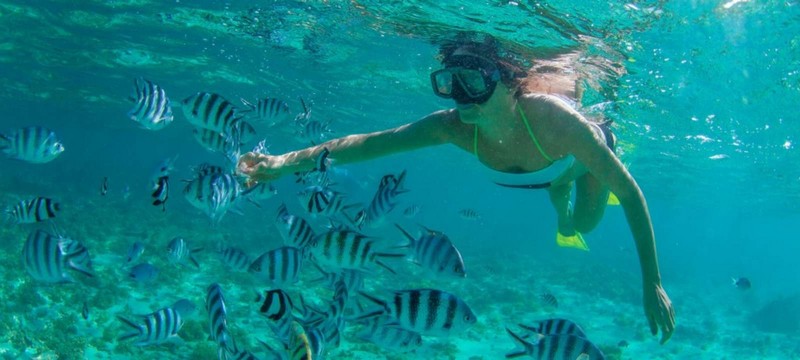 Scuba diving
With over 800 species of marine life living in the 17,571-acre Cabo Pulmo natural reef system, the famous scuba diving activities in Los Cabos are worldwide certified. Tourists can even encounter sea turtles, manta rays, and even whale sharks when experiencing wreck diving. 
It often takes divers half to a full day to explore this diverse wild world. The best season to dive is during the warm summer months, make sure to check local dive maps and ask about packages available for popular spots, such as Neptune's Finger, Sand Falls, and El Vencedor.
Swimming with dolphins
Literally playing on the water with the world's kindest marine mammal friend is surely the coolest activity that no one should skip when visiting Los Cabos. Once joining the adventure, you will not only play with the fun-loving creatures but also come out with an appreciation and understanding of their habitats and lives.
Certified by top associations and organizations in the world for its humane reservations, social responsibilities, and animal friendliness, Dolphin Discovery in San Jose del Cabo offers wonderful dolphin and sea lion experiences that become lifetime memories, available for children as well.