Los Cabos is a luxury destination with a special location on the edge of the Tropic of Cancer in Mexico. Let's discover the tourism products, community and environmental development, and strategies of the Tourism Board to attract visitors to come back to the destination, through the sharing of the Managing Director – Mr. Rodrigo Esponda. 
[rpi]
Warmest greetings from Wanderlust Tips USA. 
Thank you, Mr. Rodrigo Esponda and the team very much for giving us the opportunity to get to know more about your city so that we can provide much more insightful travel information and tips for our readership.
1. As a tourism expert working at Los Cabos Tourism Board for the last five years, could you tell us about the positioning of this destination in the global travel market?
Mr. Rodrigo. Los Cabos is a unique destination in many senses. This is a luxury destination with a special location on the edge of the Tropic of Cancer that offers a combination of different geographic settings: desert, mountain and ocean. This is one of the few places in the world where dunes of the deserts meet the ocean; we also have the Sea of Cortez that contains 30% of the world's marine mammals; and the mountains.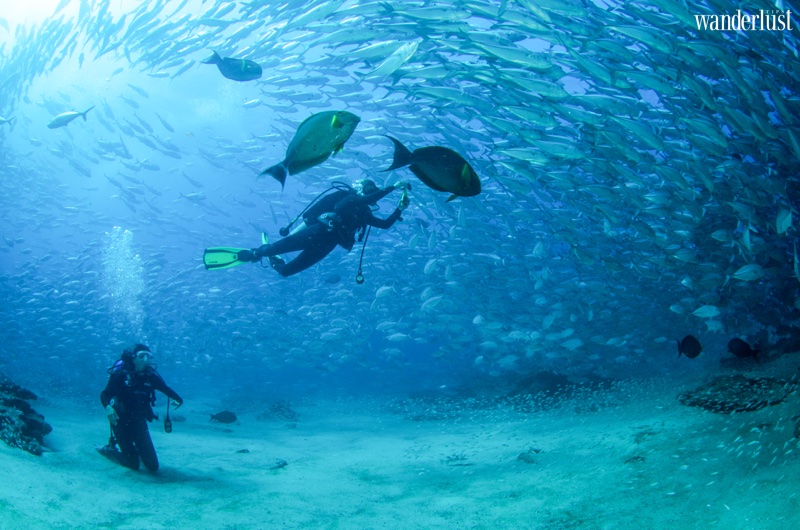 Based on the value proposition, we are more focused on the experience of travelers, rather than the volume. Therefore, we have a lot of personalized services for travelers, which have been in practice for many years.
2. As one of our target readers are Americans, there are quite many direct flights from cities in the US to Los Cabos. So from your perspective, which tourism products in Los Cabos do the American travelers prefer the most? 
Mr. Rodrigo. There are 24 cities in the United States that have nonstop flights to Los Cabos, accumulating to around 500 weekly flights from the US to our city. The US; hence, is our number 1 market. The three main types of experience that the Americans are looking for when they visit Los Cabos are nature indulgence, wellness and gastronomy.
Los Cabos really invites everyone to go and experience nature, either in the ocean, or the mountains, or the desert. You can go hiking, kayaking, rappelling, driving a four-by-four vehicle, playing golf and sailing, so nature can be mentioned as the first one.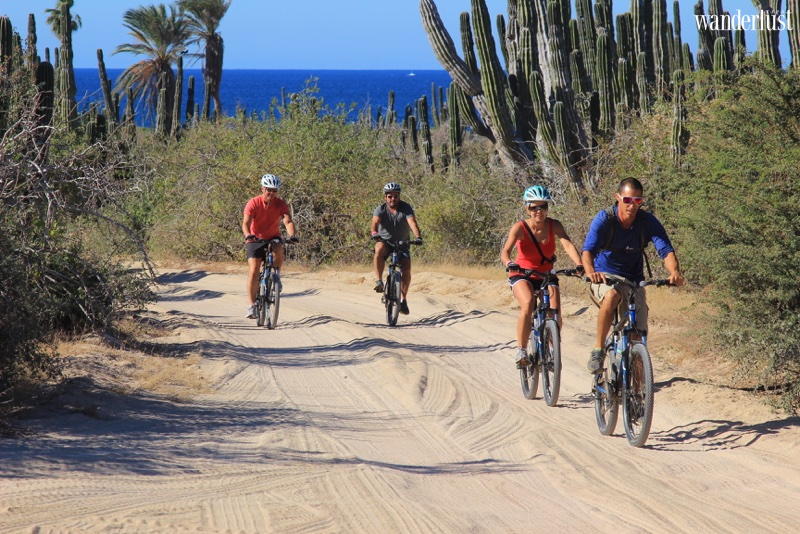 The second one, which is wellness, has been changing and growing a lot in demand. Tourists can experience it in the natural environment or in unique resorts.
In regard to gastronomy – we have organic farms with high-quality products that no other tourism destinations have. From farms to kitchens, the ingredients are then elevated by the technique and creativity of many cooks and chefs from around the world. And of course, seafood is also designed in a sustainable way. This is the third factor that attracts Americans to visit as they are looking for traditional Mexican food with unique international ingredients.
3. Does your organization have any strategies to attract this potential market?
Mr. Rodrigo. Of course, we have a strategy to develop and innovate the experiences. Besides nature, there are many other things that we can offer. For example, we are developing a new tool to do bird watching in some areas of Los Cabos, which is one of the favorite outdoor activities of the Americans. We are also creating a gastronomic guide for Los Cabos to introduce all the food options in the destination. The wellness guide is also updated constantly, as there are new experiences to offer, such as doing yoga in front of the Sea of Cortez and spiritual retreats in the middle of the desert. We have a very large number of repetitive travelers, so we need to keep innovating the products and experiences to be offered in the destination.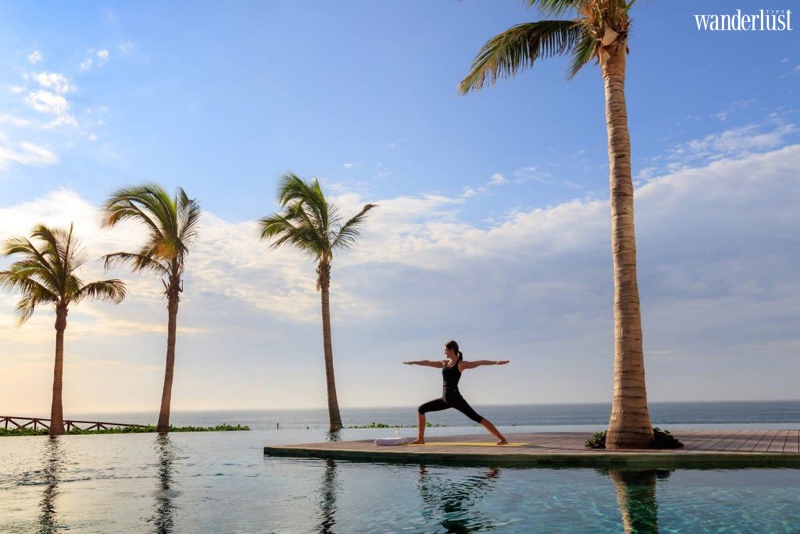 4. How do you evaluate the development of tourism in Los Cabos, how does it contribute to its economic, social and environmental development? 
Mr. Rodrigo. Tourism is the main driver of our economic growth with 80% of the economy coming directly from tourism activities. And that makes it a very different thing. We are working very hard to make sure tourism is done in a sustainable way as we don't rely on any other industries – no mining, manufacturing, industrial fishing, or any other activities. About the impact on the community, we have provided the best condition for people working in tourism-related activities.
Looking at the economic indicators, such as the unemployment rate after Covid-19, we are the state that has the fastest recovery rate in formal jobs at the national level. And there are many other social, cultural and environmental benefits that are related to tourism. For example, we have two natural protected areas, which definitely create a positive impact for tourism in the region overall.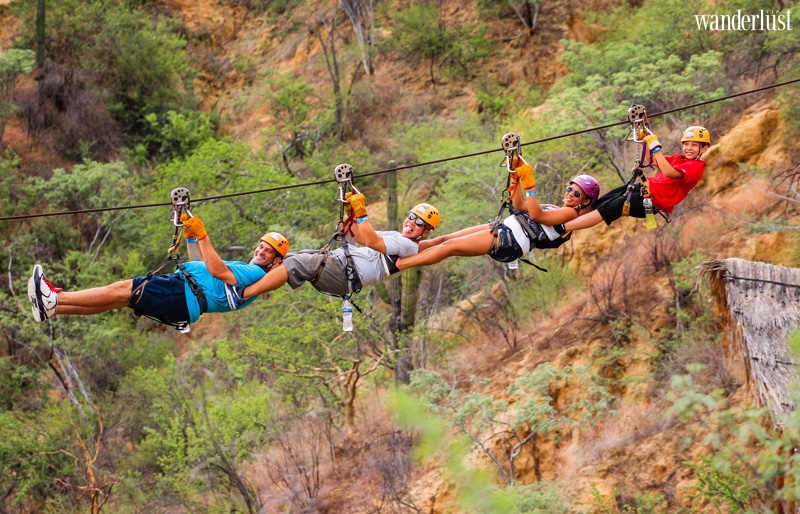 5. Sustainable development is one of the global priorities now and I know you are a sustainability advocate. How have you and the organization put effort into integrating suitable solutions and raising community awareness on this issue in tourism?
Mr. Rodrigo. Because tourism is the number one economic engine of the region, we are forced to consider sustainability from the beginning. There are a lot of sustainable approaches that have been applied a long time ago. For example, billboards and out-of-home advertising are not allowed to keep the destination completely pristine.
This is a destination where the master plan has been implemented since 1976, which means tourism destination zoning has been in practice for many years. We have restrictions in terms of height and density, we only have about 18,000 rooms that are sparsely settled, the tallest building can only have six floors. This destination has had a long-term vision since its conception.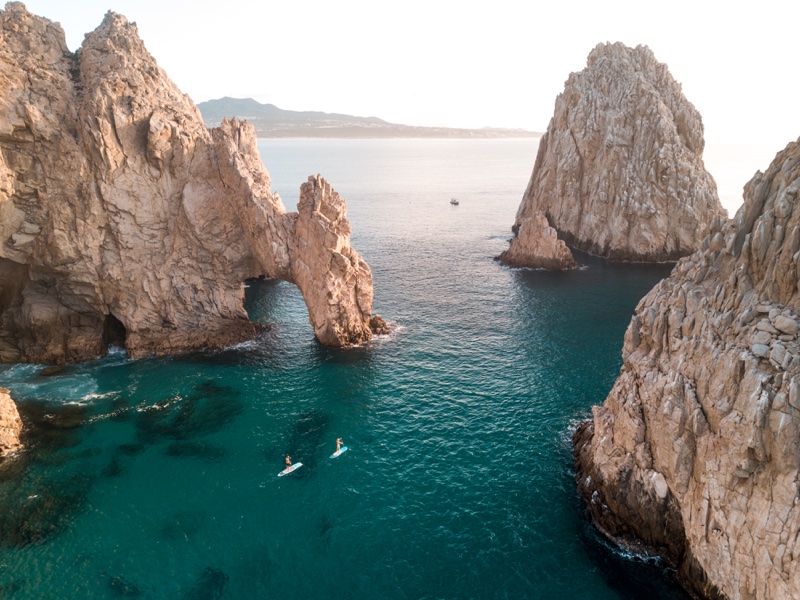 42 percent of the Baja California Sur region are natural protected areas, including the Sea of Cortez – a UNESCO World Heritage Site. As environment preservation is important, we and the community have been working to implement some sustainability measures, such as not considering plastic bags as an option in the supermarket. No plastic containers, no straws. Of course, there are many things that we need to keep working very hard on because the destination is growing. We need to optimize and make sure that the protocols are followed. However, the trend of sustainability is something that we already have been working on and complying with.
6. How is the post-pandemic recovery plan of the Los Cabos Tourism Board, could you share with us some of your significant moves and challenges?
Mr. Rodrigo. We created a recovery plan for the destination, with different associations from the private sector and the different levels of government, from the municipality, the state to the federal government. We all work together to create then implement a recovery plan that includes a color-coded health classification light system with a carrying capacity control observed in all services.
So when we decided to reopen in June of 2020, we implemented very strict protocols in all services for hotels, beaches, stores, marina, airport and golf courses that follow the carrying capacity controls, which are adjusted by the authority. We also worked very hard to have some certifications at local, national and international levels. We were the first destination to earn a VERIFIED™ health security badge from Sharecare – Forbes Travel Guide in all of our hotels. We were also one of the first destinations that obtained the "Safe Travels" badge from The World Travel & Tourism Council. We work with Intertek Cristal – an organization in the hospitality industry that implements the Protek Destination Assurance program.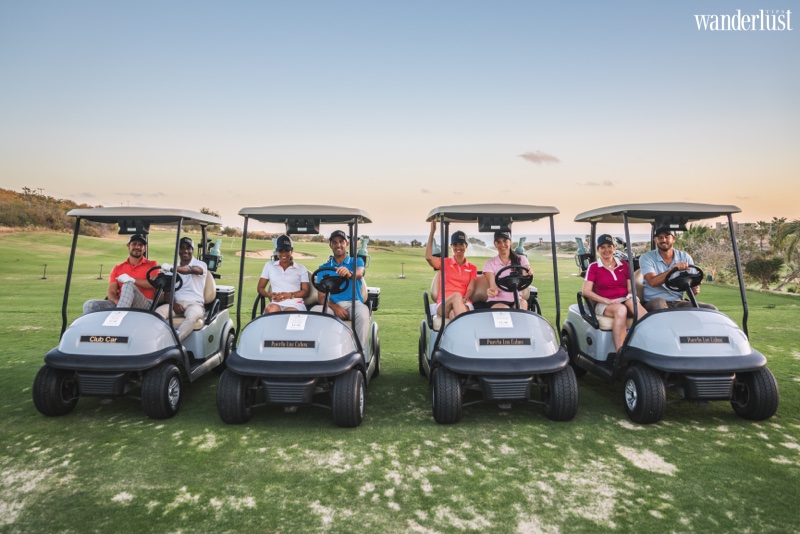 And this health classification system has allowed us to reopen the destination and offer the highest level of safety to all our visitors. Normally, our destination does not have a massive travel volume, which is 70% of the capacity on average, so it was easier to operate the carrying capacity controls. Early in the pandemic, every nightlife activity was closed after 10 PM in order to ensure the safest condition for the community, and we now observe a 1 AM curfew.
7. In the current situation, do you think there will be a link between sustainability, Covid-19 post-pandemic and tourism trends?
Mr. Rodrigo. Well, COVID-19 has accelerated a trend for sustainability in general and in the travel industry. And I think it's going to be one of the most favored things that we have. After COVID-19, everyone is focused on making sure that tourism activity is sustainable not only in the short term but also the long term. This is no longer the traditional understanding of sustainability with "environment" as the main focus, but sustainability at a deeper level – it's about the travelers, community and how sustainable you are living in a community that interacts with tourism.
People now look for a more meaningful connection between the travelers, the community and the environment. So I think in the next years, everyone is going to implement more measures to make sure that sustainability and such balance is achieved.
8. What are the new things in Los Cabos to expect for travelers who are planning to return to this beautiful city?
Mr. Rodrigo. We have been working to develop new experiences. For example, we have a gastronomic area named 23400 District in downtown San José del Cabo. This is a traditional Mexican town with plazas, churches and markets. Almost every restaurant is within walking distance, they offer special menus and feature the chefs and local recipes, local ingredients every Tuesday. We want to create a synergy in the area, around the restaurants, around the art galleries and around a community, that offers a unique experience. Tourists and the community therefore can walk around and visit the downtown.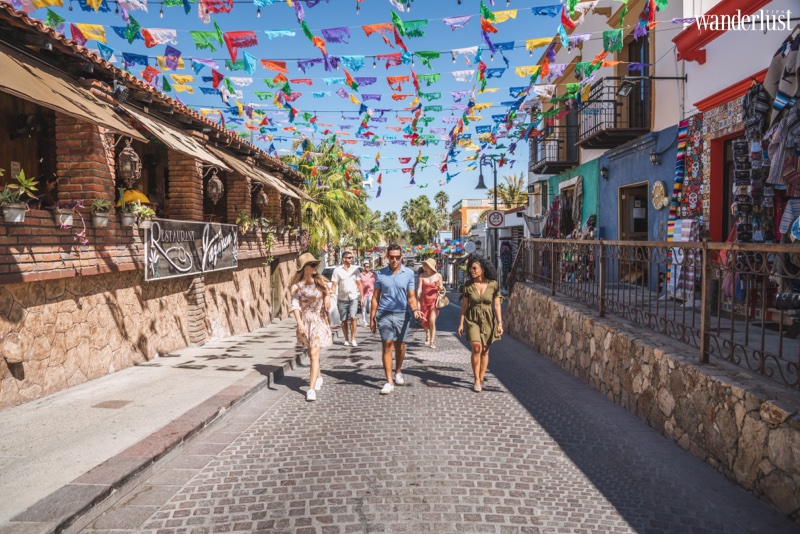 We are also developing some projects around the community in the rural areas. There are some historic destinations at a very close distance to Los Cabos that you can visit and learn more about traditional missionaries in the Baja Peninsula.
And we, of course, are working very hard with the natural part of Cabo Pulmo to ensure sustainable development. It is quite competitive in terms of tourism offerings, which are not only the activities on the ocean but also the natural specialties from the local area. Therefore, community involvement is very important.
9. You have probably traveled a lot! Do you have any special hobbies or interests while traveling? We would love to know more!
Mr. Rodrigo. Well, I'm a runner, I like to run. So when I travel, I always run. And because of that, I've been running in many, many cities around the world, fortunately, and have gone on some of the most spectacular runs.
10. Could you share some useful tips and travel information about Los Cabos with Wanderlust Tips readers?
Mr. Rodrigo. Yes, we, there are two interesting things that I would share.
One is the visit Los Cabos website. This is an ecosystem where you will find all the information about the destination around the region. This is an extranet, we have a very powerful technology. More than 800 partners in the destination will upload and update their information on this ecosystem.
For example, a company that is implementing new experiences will log in and upload its pictures, promotions and date. By visiting the website, you will be able to find all the relevant information about the destination, including some specialty guides that are divided into themes. For example, in "Wellness,"  we have all the suppliers in the destination, all the links and contacts of those who offer these such kinds of experiences. Another one is about how to organize weddings and meetings in the destination. We are about to launch a new one on the gastronomy of destination. So these specialty guides will provide in-depth details about the destination.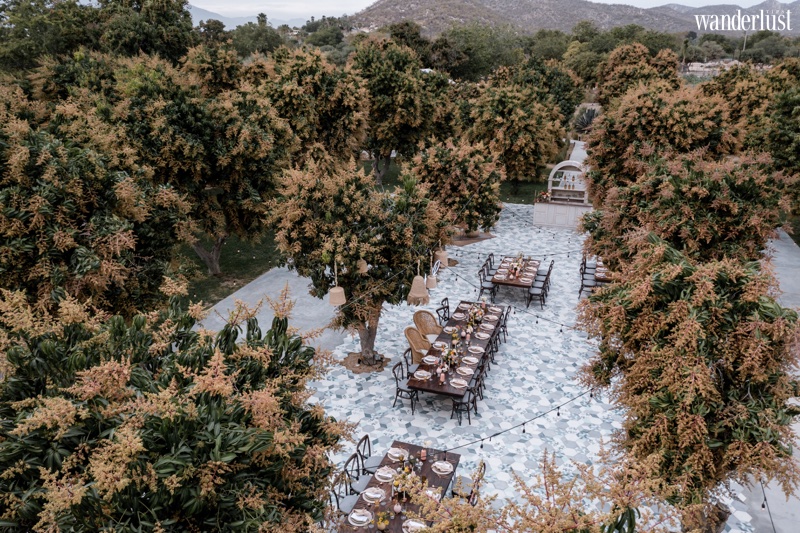 And the final tip, we just have launched a new app that contains all the relevant information for the travelers. For example, if somebody is researching about this destination, he or she can mark a specific restaurant, get in touch with it and reserve a table. He or she can also get in touch with activity suppliers or learn real-time information about the special events taking place on that specific week or days during their stay. This app is a very powerful tool that I'm sure every visitor will really enjoy and will use it to maximize their experiences.
Thank you for sharing your story about Los Cabos Tourism with Wanderlust Tips USA!