The eyes are considered the windows to the soul, allowing us to see the world and enjoy the beautiful colours of life. Here is a list of travel tips that can help you to protect yourself during your journey.
[rpi]
PROTECT YOUR EYES BY WEARING SUNGLASSES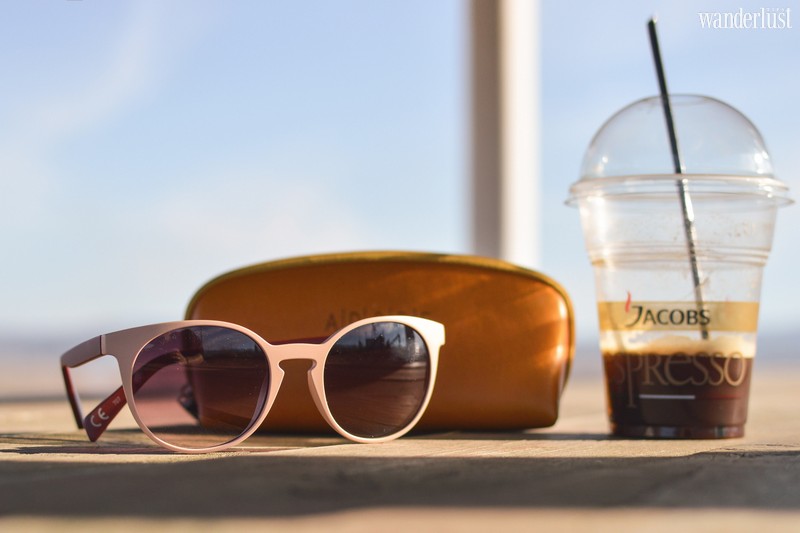 Moving all day when you travel not only makes your eyes more active but also exposes them to dust, bacteria and sunlight. Aside from being a beauty accessory, sunglasses are also a useful 'shield' to protect your eyes from the sun's ultraviolet (UV) rays. Ophthalmologists say that too much UV exposure boosts your chances of visual impairment and eye cancer. Currently, there are a lot of cheap sunglasses that are bad quality as they hardly protect your eyes. Therefore, it is necessary to invest in good-quality anti-UV sunglasses.
KEEP YOUR EYES HYDRATED AT ALL TIMES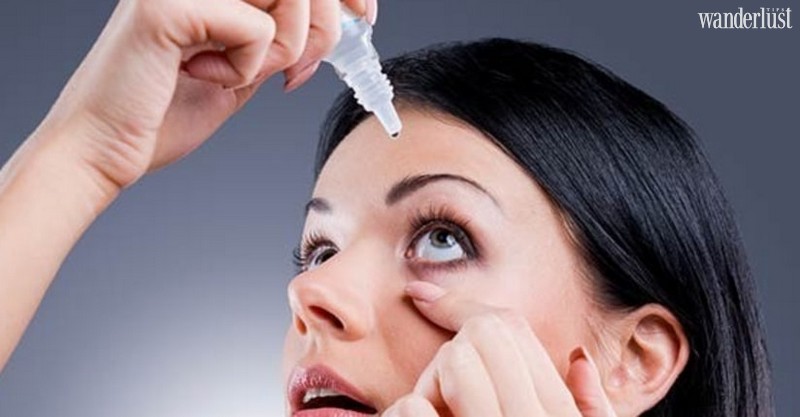 Dry climate, dusty environments and fatigue on long flights may lead to redness and itchiness in the eyes. Many people are in the habit of rubbing their eyes for a long time which boosts the risks of scratching the cornea. Therefore, it is particularly necessary for you to carry a bottle of eye drops in your bag that help washes away dirt. If your eyes are prone to dryness and fatigue, an eye ointment is an ideal alternative choice. It is better for you to use the ointment at night before going to bed because it is a thicker cream that can blur your vision.
USE YOUR CONTACT LENSES PROPERLY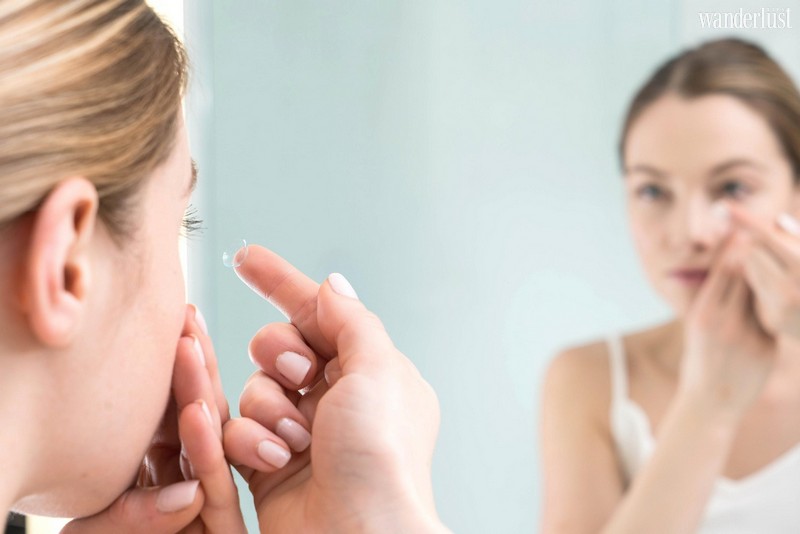 For those who do not like to wear glasses, contact lenses help wearers with their confidence, comfort and mean that they are able to freely admire the natural scenery and take pretty pictures. However, make sure to remove contact lenses before sleeping and then clean them with a specialised solution. Additionally, avoid using contact lenses while swimming or replace them with disposable lenses because seawater contains substances and bacteria that can damage your eyes. Depending on the length of your trip, make sure to pack a few spare pairs of contact lenses.
REFILL YOUR PRESCRIPTIONS BEFORE DEPARTURE
For those who have sensitive predisposition, travelling to an unfamiliar destination can cause headaches, dizziness or flu due to the sudden changes of weather and climate. Therefore, before the trip, make sure to stock up on antihistamines, fever relievers and pain relievers to prevent sneezing and a runny nose. Because the eyes are extremely sensitive and susceptible to the impact of the external environment, preparing basic medicines before the trip will help you feel more at ease to enjoy the trip.
AVOID STAYING UP LATE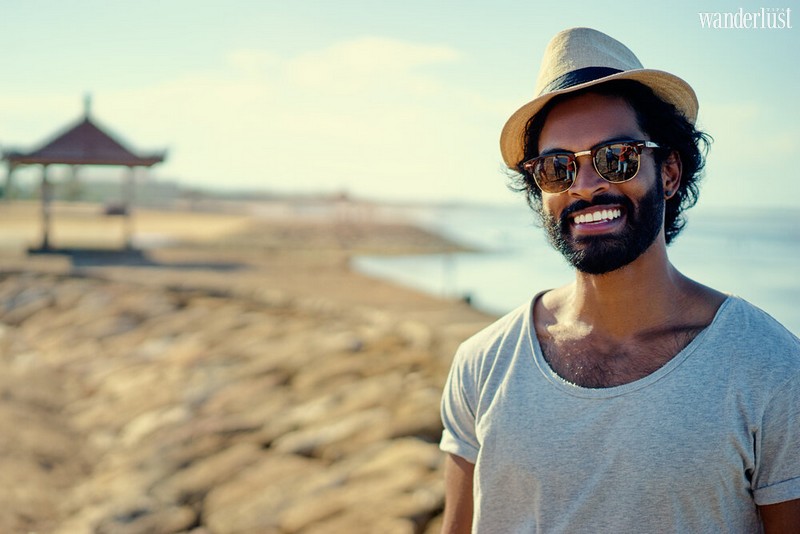 When travelling with friends, staying up late overnight is inevitable. However, staying up too late will adversely affect the eyes and make them work continuously for a long time which in turn causes puffiness and dark circles under the eyes. Therefore, if you stay up late, take some time to take care of your eyes before going to bed. You can use eye cream and gently massage the eye area with your fingertips.
Wanderlust Tips