After exchanging wedding rings on the happiest day of your life, the honeymoon that follows is the time to share romantic, unforgettable memories before starting a life together. Some people find immense joy during this romantic getaway with their soul mate, while others find a rough start in their marriage during a troubled journey.
[rpi]
Should you book a tour or travel independently? This question is one that troubles a lot of couples, as it will impact the experiences had on this special vacation.
Honeymoon tour
It's not difficult to find tour geared towards honeymooners. Hundreds of travel agents post destination information, schedule and costs online, making it easy to find, compare, and consider the options most suitable to your needs.
Who are tours for?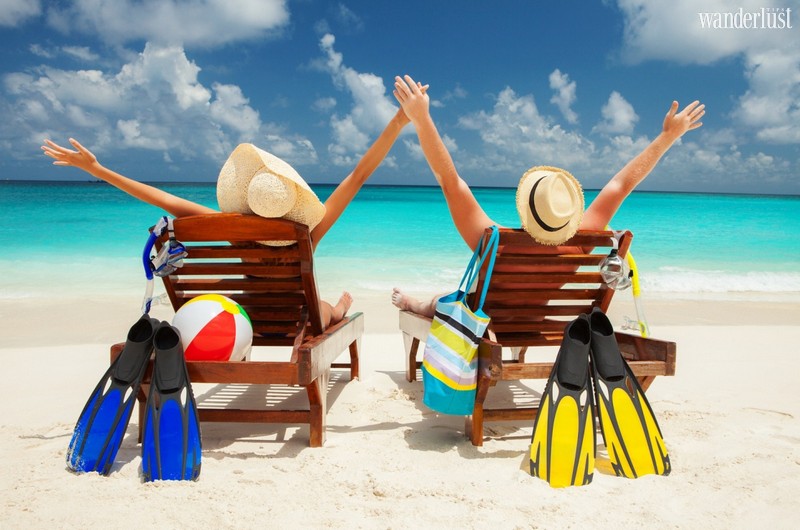 Couples with little travel experience, for whom the honeymoon may be the first trip the two take together, may be best served with a tour. To minimise the risks of having their high expectations for this trip disappointed, it is ideal that they only have to discuss the destination and budget and leave the rest of the planning to professionals. International trips especially require a lot of preparation, from paperwork, exchanging money to language and cultural barriers, which can befuddle newlyweds if they don't regularly travel overseas. A tour that includes travel insurance and a knowledgeable guide is the best choice, as it will minimise any confusion.
It is also possible that the happy couple does not have the time to prepare for a honeymoon, due to being busy at work, not having enough vacation time, or being rushed with wedding preparation. They do not want to spend time researching and worrying about the trip, and would rather enjoy an all-inclusive service. With a tour, they do not have to worry about the choice of transportation, which hotel is the closest to the attractions they want to see or which restaurant offers the best local experience and the most romantic atmosphere, with candlelight and live music, to celebrate their love. And when it comes to photos of the two of them, they can simply ask their guide and not have to worry about finding a stranger each time they want to capture a memory.
Disadvantages of honeymoon tour
There are many advantages to booking a tour, but there are also undeniably disadvantages. If you want to sleep in after a tiring day of activities, you'll probably waste the buffet breakfast and several other planned activities that you have already paid for. The cost of a honeymoon tour is often high, so many couples try to savour every minute, following the detailed plan of the tour regardless of their health or spontaneous desires.
On a crowded tour, it will be more difficult for you to enjoy your privacy. Passionate kisses, intimate gestures, moments gazing into each other's eyes will undoubtedly be interfered with by the awkwardness of travelling among strangers.
Tips
A helpful tip for finding the perfect honeymoon tour is to ask acquaintances for advice, seek out reputable sources, and check online reviews of your tour and the tour company. Travel websites often blind you with big words and impressive PR tactics, but reality may not meet your expectations. For the same destination and duration, different tour companies can vary in cost and activities offered.
Recommended tours
Check out the four-night and three-day tour to Nha Trang – Dalat for Newlyweds offered by Tripi at a reasonable price of 4,890,000VND per person. This exciting tour has destinations like Vinpearl Land Nha Trang (ticket to the park is excluded), the city park, Datanla waterfall, or the Valley of Love in Dalat on its itinerary. There are other domestic tours in the price range from 3 – 5 million Vietnamese Dong, including Danang – Hoi An, Ly Son – Bai Rang and Hanoi – Quy Nhon. Four days and three nights is plenty of time for a couple to relax and not too long to get bored.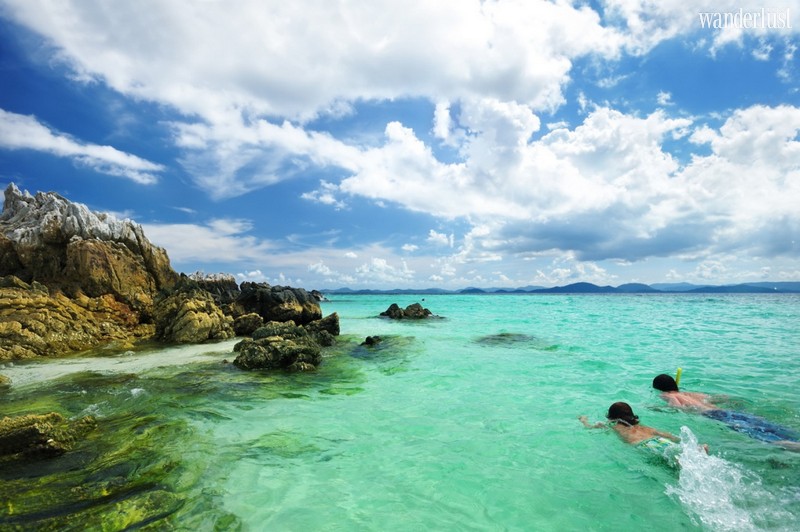 If you can afford a honeymoon overseas, check out romantic destinations include tours to Seoul – Nami Island – Jeju Island – Everland Park (South Korea), cruise tours along the Volga River and tours to Greece – Santorini Island – Turkey. Big travel companies such as Vietravel or Vietrantour regularly offer discounts during the honeymoon season. You can find out more information on the company's website.
 Independent travel
If you do not want to be constrained by tight schedules and rules and hope to create a unique journey for your first getaway as husband and wife, you will definitely enjoy an independent trip.
Advantages
One option is to visit popular tourist destinations in Vietnam like Dalat, Phu Quoc or Ha Long Bay. Other foreign destinations are the ones dubbed "heaven on earth" such as Jeju Island, Bali, the Maldives, or the happiest country in the world: Bhutan. A trip to one of these places can make for a unique and exciting experience and one that a tour cannot give.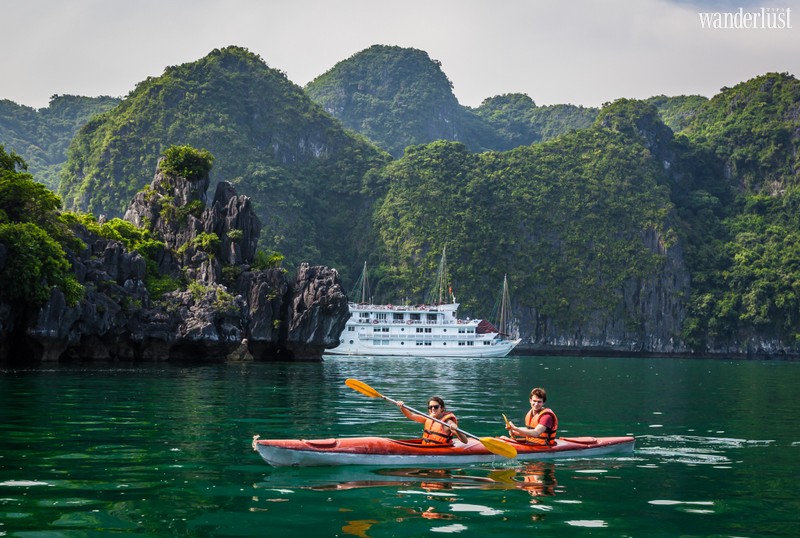 The cost for a trip like this is not necessarily lower than buying a tour. However, if your budget requires it, you can design a trip that minimises the cost. This getaway will be the start of your new life together, so the most important thing should be your happiness, and not how much money you spend. If you're on a tight budget, you can plan your honeymoon after your wedding. This way, you can better judge your financial situation and decide how much you can spend on your honeymoon. Do not let this happy trip become a financial burden.
Disadvantages
You can be in charge of every situation during a self-planned trip, but it will also require more planning to create the perfect honeymoon. You may not have to follow every step in your plan, but careful research will save you time and energy during your journey. Of course, like any other trip, you should bring common medicine, your ATM card, cash, cameras, and get travel insurance.
The key to a successful self-planned honeymoon is to stay calm when things don't go as planned. There are common risks when travelling, including getting scammed, pickpocketed, lost, or sick on the road. Do not let unfortunate events like these ruin the first few days of your marriage. Not blaming your partner and working on solutions together is essential to enjoying your honeymoon regardless of any misfortune. Did the restaurant you wanted to visit run out of tables? Don't get angry with your partner for forgetting to make reservations. Instead, walk to the beach, start a bonfire and enjoy some seafood together in front of the beautiful ocean under the stars. For a bit of extra romance order roses to be delivered to your hotel room the next morning to surprise your partner when he or she wakes up.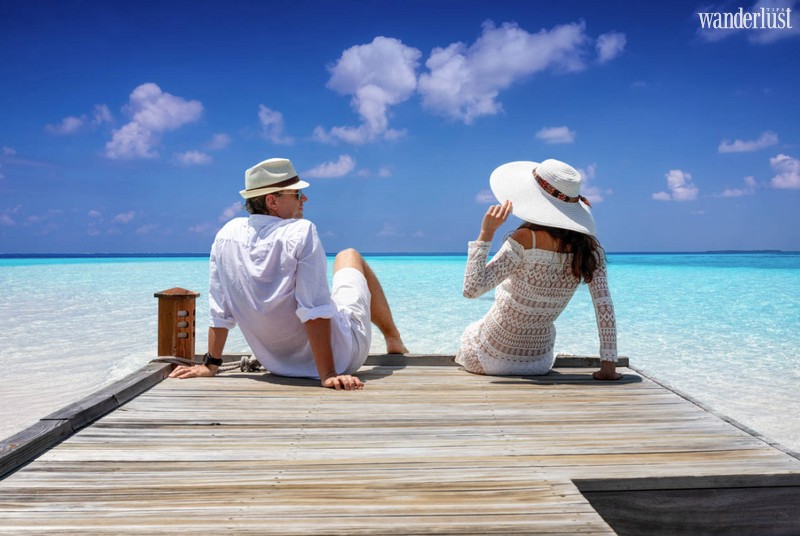 The recipe for happiness
Truth be told, no trip will be totally perfect. However, the ups and downs of travelling provide the colours to the painting you're starting to create together. During your honeymoon, you will discover more about the person with whom you're planning to spend the rest of your life. This can be good or bad, but most importantly, you'll learn more about each other and work together to deal with the ups and downs of life. This will not only be useful during your travel but also in keeping the passion alive in your marriage.