Autumn is strolling into Boston! Watching the leaves turn in pleasantly cool weather, fall is the best time to wander around Boston. This year, the fall foliage is expected to reach its peak by early October. Whether you are a traveller or a lifelong resident, plenty of surprises might delight your autumn experience in this beautiful city.
Boston Public Garden
Spending a picnic lunch in the park located at the heart of the city is one of the easiest ways to get the "falling for fall" feeling in Boston. Enjoy your bites under the open sky, have your eyes on the gorgeous view of different leaf layers during autumn time is such an unforgettable moment. The diversity of tree species in the Boston Public Garden has made their colour change at different paces. You might have a chance to admire an array of Japanese maples turning red in the early days and even when winter has knocked the door in some regions, colourful leaves are still there at the Boston Public Garden.
EMERALD NECKLACE
Completely indulge in nature and admire the beauty of Boston's fall foliage with a visit to the Emerald Necklace. This destination is considered as the "green" connection (which will turn yellow, orange and red when fall comes) of Boston, thanks to its 7-mile-long chain of parks linked by parkways and waterways. Along the whole area of Emeral Necklace stretching from Boston Common to Franklin Park, you can unwind on your own or get on the biking tour or educational walks as soon as they are available. Challenge yourself by hiking to the highest point – Peter's Hill (240 feet) to get the spectacular panoramic view of Jamaica Plain, Roslindale, and the Boston skyline.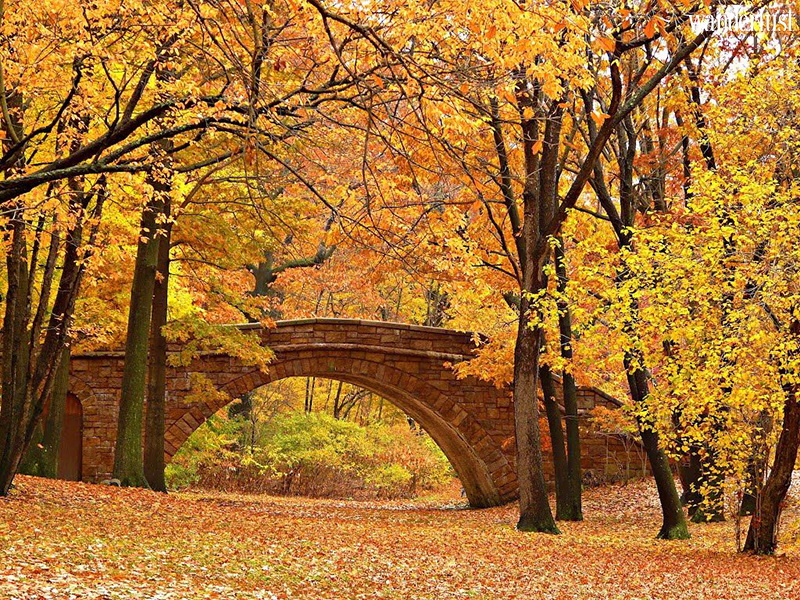 BEACON HILLS
Visit one of the oldest neighborhoods in Boston during fall, you may find yourself blended in the orange tone of autumn leaf colors, cobblestone streets, and rows of red brick federal-style houses. Acorn Street is definitely an old-school yet "Instagrammable" spot demonstrating the classy vibe back to the 19th century of New England. You might be fascinated to take many photos but please remember to avoid open windows and doorways to respect the residents here. Otherwise, Louisberg Square is also a great option to have a local touch as it was originally designed to be the model for the city's townhouse development in the 1840s.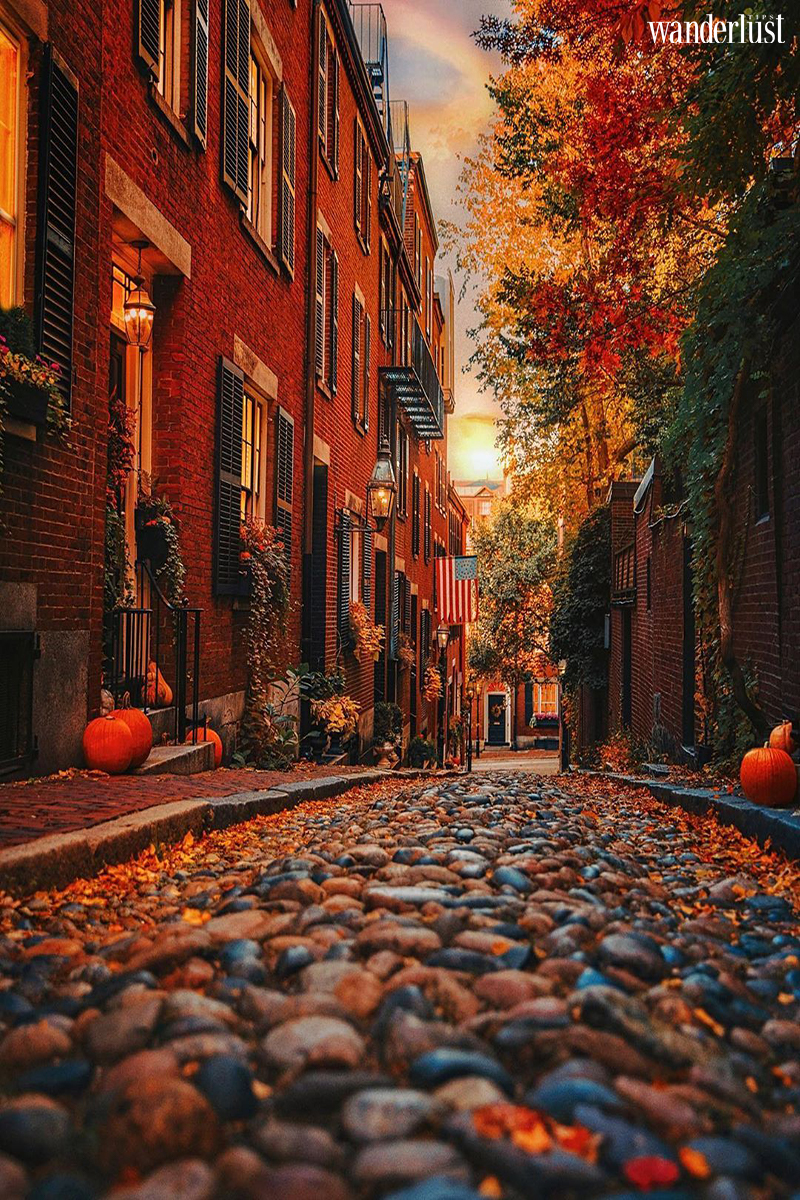 FREEDOM TRAILS
This is an ideal option if you are interested in historical sites while desiring to keep yourself strolling along the streets to make the most of your autumn experience. Let's follow the brick-redline or a painted sign of the Freedom Trail on the pavement to embark on a walking excursion through 16 historical spots telling the story of the American Revolution, including museums, churches, meeting houses, burying grounds, parks, a ship, and beyond…The trail starts at Boston Common and ends at Charlestown at the Bunker Hill Monument. Don't forget to grab a map and brochure from the information booth at the starting point or event purchase an audio tour to make your trip be much more informative.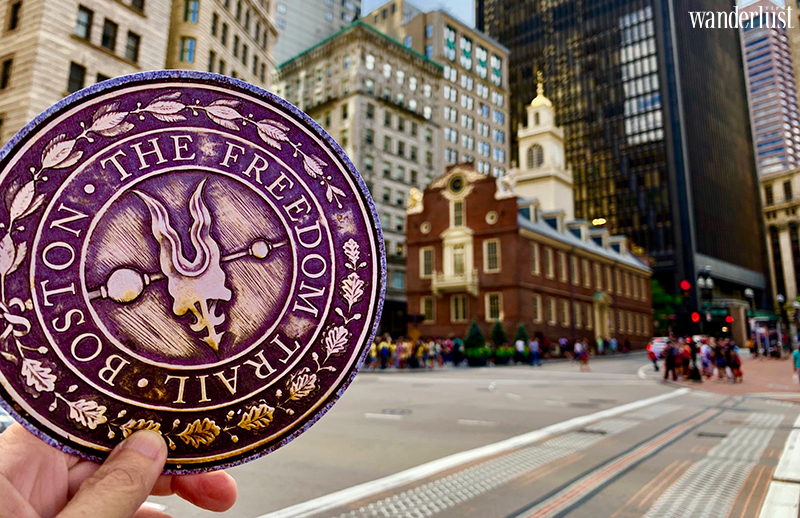 LOOKOUT FARM
If you want to explore something different, let's drive 19 miles to the west to enjoy a day of apple picking, brewing, and cider making on a farm. Located in the rural South Natick but not too far from Boston, Lookout Farm welcomes with its expansive fields cultivating Ginger Gold, Gala, Honey Crisp, Red Delicious, Macoun, Macintosh, Golden Delicious, Jonagold and Fuji. Here at Lookout Farm, you can pick your own fruits, join in the orchard walking trail, get some glasses of beer and cider, or enjoy their outdoor dining services.
Wanderlust Tips