Outdoor adventures in Oregon this fall, why not? Enjoy a one-day city break, a weekend getaway, or fall vacation with your friends, family, or your loving partner, this is the best time of the year to indulge in such pleasant weather and admire the natural landscapes. Act fast, as leaf foliage will pass like a blink of an eye!
[rpi]
CYCLING ALONG THE SCENIC BIKEWAYS
Interestingly, bikeways in Oregon are state official-designated routes with printable maps and GPS showcasing the best scenery in the area selected by experts. There are a total of 17 routes with different levels of difficulty for your choice. Some of them are on high-desert highways, on covered bridges, next to roaring rivers, some cross the past geologic wonders, over mountain passes and through charming communities. But overall, their natural surroundings are spectacular in the fall season!
Remember to follow the traffic laws as you may share the route with cars, trucks, farm equipment and wildlife. If you are on a trip with children and wish to have car-free riding, the Banks-Vernonia State Trail on the Tualatin Valley Bikeway and the Row River Trail section of the Covered Bridges Bikeway would be a great place to enjoy the ride.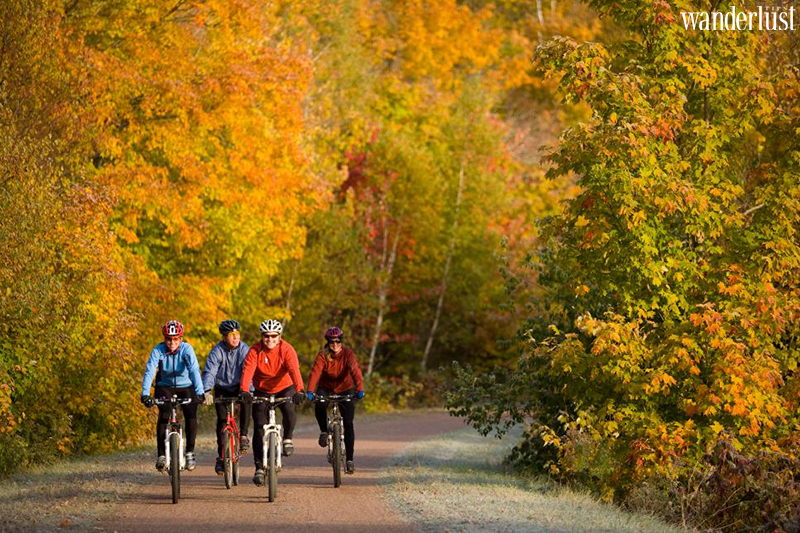 STAYING DREAMY ON THE BIRDING HOTSPOTS
Oregon is a paradise for birdwatchers, especially in fall migration as thousands of birds will make their temporary home in this area. Smith and Bybee Natural Area in Portland, one of the largest protected wetlands in the US, is the favorite spot of many shorebirds, great egrets, American white pelicans and wading birds. Their migration often starts from September to the end of fall.
Otherwise, you can save your trip till November to visit McNary Wildlife Nature Area in Umatilla to see waterfowls and songbirds arrive and settle in before the winter comes, or the coast along Yaquina Bay at Newport to listen for the loon's calls among the quacking of several types of seaducks.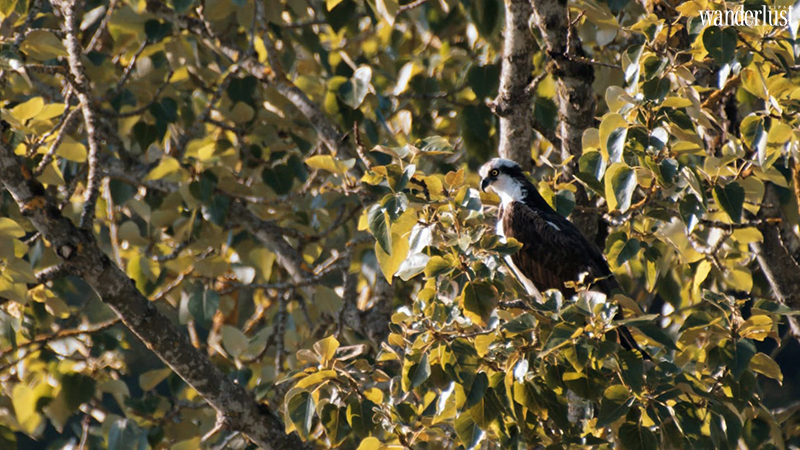 SEEING FALL FOLIAGE ON BEAUTIFUL HIKES
Immerse yourself in nature and admire the fall foliage on a hike seems to be a great weekend getaway! The plan sounds much easier for Portland's residents as right at the west of the city, there is an easy 4.7-mile Hoyt Arboretum Loop Hike with diverse varieties of trees making the best collection of fall leaves turning gold, orange and red. Another option is Forest Park with the incredible 8.4-mile Maple-Wildwood Loop Hike, you can follow the trail or just wander around to enjoy nature and its beautiful fall foliage.
Going further to Central Oregon, where the upper portion of Deschutes River in Bend forms a great trail crossing the aspen groves, waterfalls and lava fields, you can hike from the Meadow Camp picnic area to Benham Falls and admire its beauty.
PADDLING ON CALMING LAKES WITH FAMILY
Looking for family-friendly activities that still satisfy your sense of adventure this fall, paddling on the calming lakes in Oregon should be on the list. Kayaking, canoeing or stand-up paddleboarding on the pure, clear and peaceful water offers you a great view of the palette of colors burst from the woods. Popular sites include the Lost Lake nestling in the Mt Hood National Forest, Todd Lake in the Cascade Range in Central Oregon, Wallowa Lake in Eastern Oregon or Emigrant Lake County Park in Southern Oregon.
In fall, the water and the weather are cooler than in summer days, so remember to wear more clothes as you paddle with the flow of the lakes. And of course, pick a suitable life vest for you and your children to ensure safety.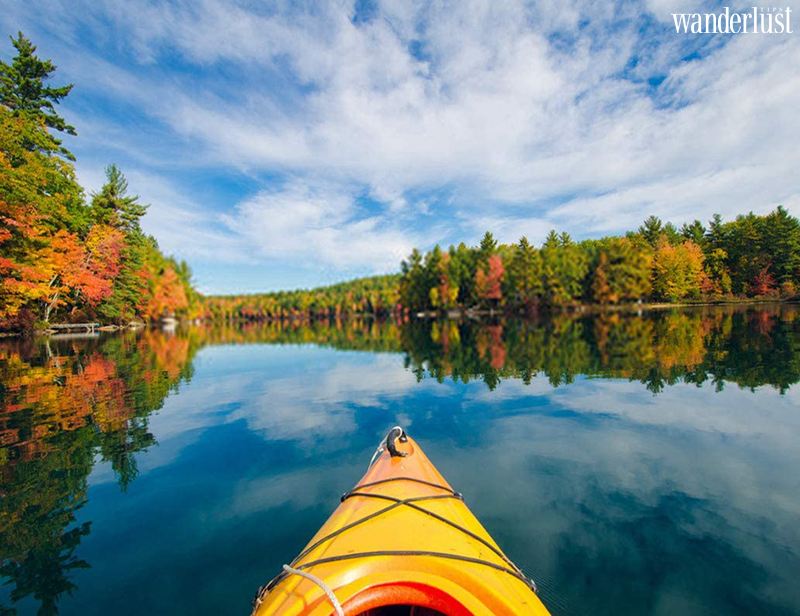 HAVING FUN AT PUMPKIN PATCHES
It's that time of the year, let's visit pumpkin patches in Oregon and pick your perfect pumpkin for this festive season. Actually, it is not just all about visiting a farm to choose pumpkins, there are lots of outdoor activities there! Having fun with your kids with a scavenger hunt in corn mazes, taking a hayride or other exciting events hosted at the sites.
For your reference and location convenience, you can visit The Original Pumpkin Patch on Sauvie Island, Portland – the original one as stated in its name; Smith Rock Ranch in Terrebonne; Liepold Farms Fall Festival in Boring; Pheasant Fields Farm in Medford, Mahaffy Ranch in Coos Bay, etc..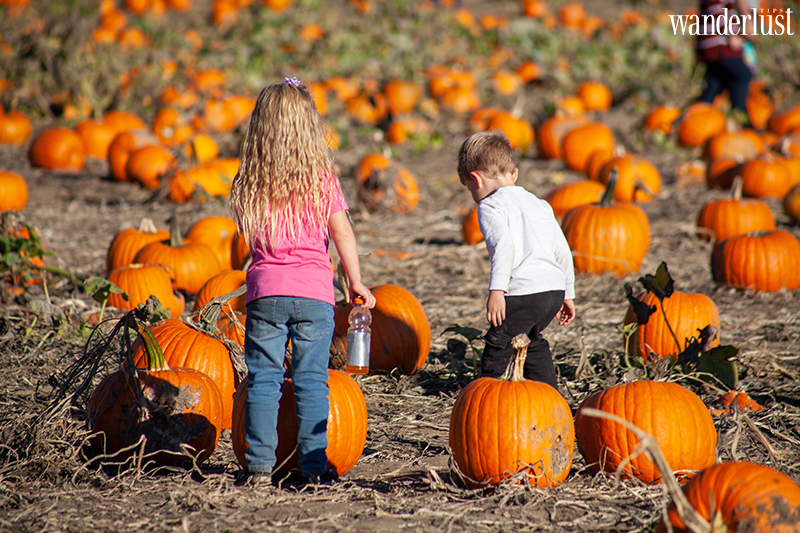 Wanderlust Tips