North End, a neighborhood of Boston, is home to the Italian-American population and hundreds of choices for Italian feasts, making it famous for the name "Little Italy". Here are the 8 best Italian restaurants in North End area recommended by Wanderlust Tips.
[rpi]
Antico Forno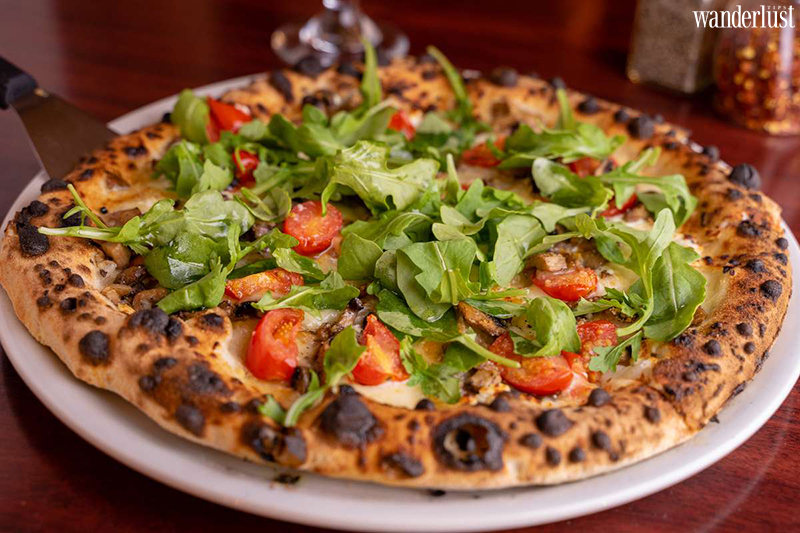 Specialized in Southern Italian cuisine with an old-school decor, cozy atmosphere, and great service, Antico Forno is an ideal place for a great night out with family and friends among many choices of Italian restaurants in North End. Many of the menu options come from the wood-burning brick oven, which turns out freshly baked pizzas with great dough and crust, topped by a variety of Italian tastes. Despite being most famous for pizzas, Antico also excels at a variety of Italian country dishes, like veal parmigiana, osso buco with pork shanks, chicken saltimbocca, and handmade pasta; the specialty, gnocchi, is rich and creamy but light. This is such a welcoming and warm restaurant with great food at affordable prices.
Location: 93 Salem Street
Price: $15 – $30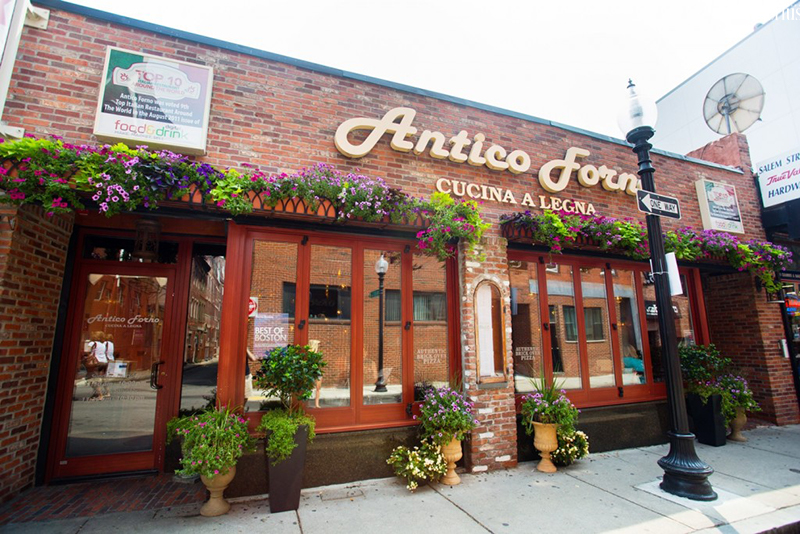 Artu Rosticceria & Trattoria
As a modern dining spot on Prince Street, Artu is a good stop for Freedom Trail walkers. This place has simple delicious rustic Italian food, a nice wine list, a full bar and fabulous service. Special features for appetizers are roasted vegetables and an entree selection consists of superb roasted meats or bounteous home-style pasta dishes. Roast lamb, "penne alla puttanesca", chicken stuffed with ham and cheese is also terrific. The Panini is served in big size and rich in flavour, the classic prosciutto, mozzarella, and tomato are sublime while the chicken parmigiana is tender and filling.
Location: 6 Prince Street
Price: $15 – $30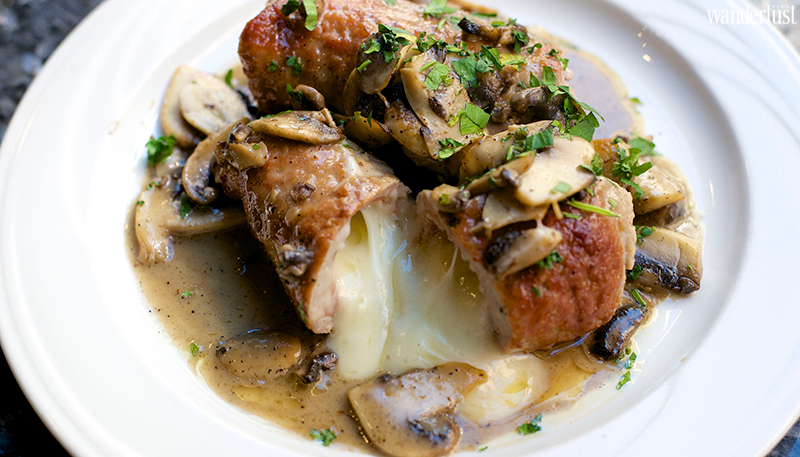 Bacco
Location: 107 Salem Street
Price: $30 – $50
Unlike most restaurants in the North End, Bacco has two levels of seating making it a bit more comfortable than most, which is ideal for a large gathering. This restaurant offers very well-cooked Italian food and seafood coupled with excellent service and beautiful decor A filling meal with Veal Saltimbocca, Chicken Parmigiana, Spaghetti & Meatballs, Butternut Squash Ravioli is recommended, followed by a surprising taste of tiramisu for dessert.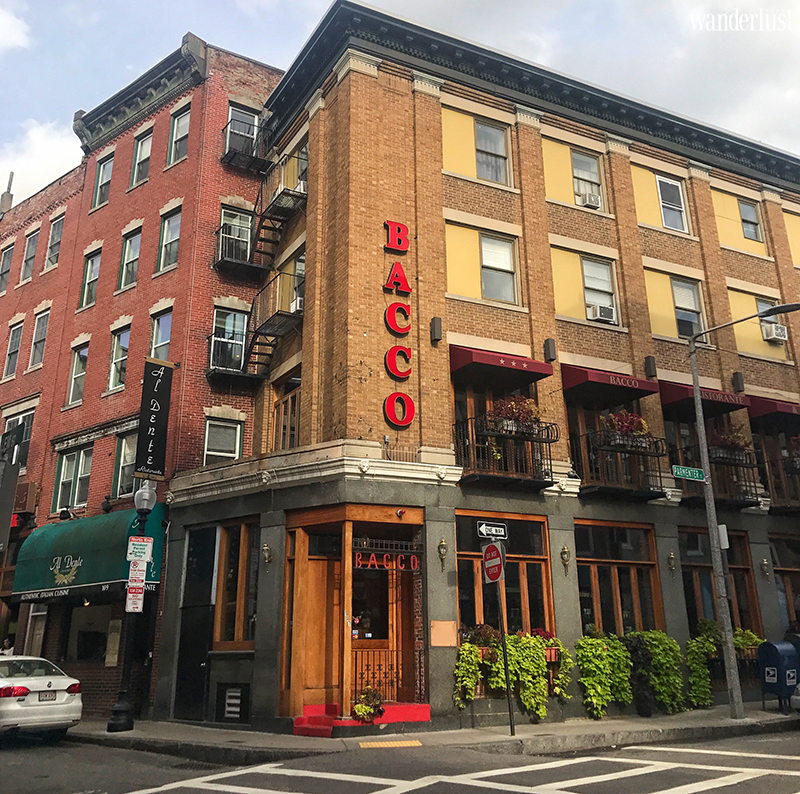 Bricco
"The outside of the building displays a plaque describing the restaurant as 5-Star and it absolutely deserves that.", a customer reviewed. This place features a romantic setting, primo food and a sophisticated vibe – a classic but upgraded North End experience. The food is complemented by a wine bar with an exceptional selection of Italian wines. Bricco's modern interpretations of regional Italian dishes have garnered superlative reviews.
Location: 241 Hanover Street
Price: $30 – $50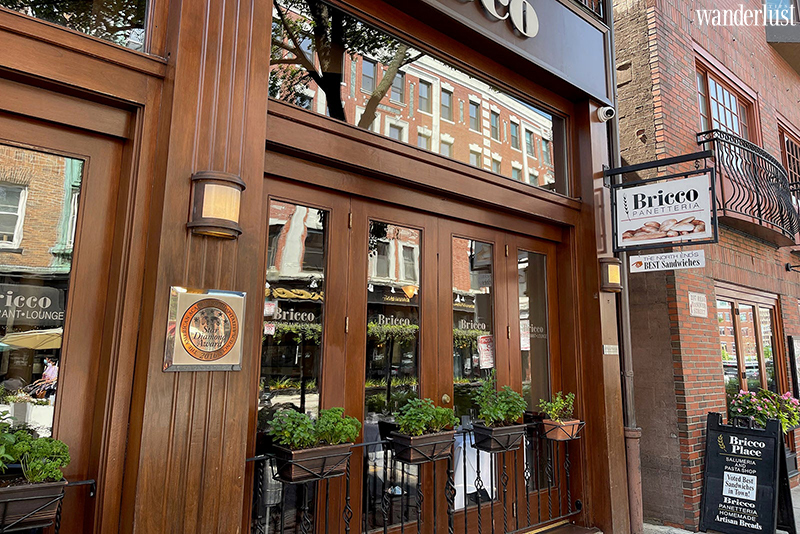 Cantina Italiana
Opened in 1931, Cantina Italiana is the oldest restaurant in the North End of Boston. If you are looking for a classic meal in an old-school and unpretentious Italian ambiance, this is the place. The menu has all of the Italian dishes and a few great specials while the waiters do a fantastic job of recommending a wine to match the meal. You can start with the antipasto special, a nice mix of prosciutto and cheese, with a big hit from the roasted peppers. For entrees, the frutti de mare (seafood over pasta – awesome) and the veal chop Parmesan are recommended. Prices are reasonable considering food quality.
Location: 346 Hanover Street
Price: $30 – $50
Limoncello Restaurant
Among choices of Italian restaurants in North End area near Paul Revere's House, there is an authentic one called Limoncello. "The back patio is to die for – pretty flowers, quiet ambiance, and old-world buildings make you feel like you are in Italy. No nonsense waiters, who are mature, not driving product to build your bill, as an asset. Try the chicken Marsala – with light poignant sauce and fresh vegetables, or old favorites. Try new specials and apps. You will note the locals flocking to the place because they know what is good for them. High marks for atmosphere and kind servers", a customer review.
Location: 190 North Street
Price: $15 – $30
Mamma Maria
Looking for a fine dining experience on a date, go for Mamma Maria – one of the world-class Italian restaurants in North End. You can choose to enjoy your meal in the outside seating area located on a nice cobblestone square or indoor cozy spaces. The seasonally inspired menu there taps into a unique network of local and national purveyors with an emphasis on historical and traditional Italian dishes. The staff is attentive and genuinely helpful. Overall, this restaurant is a combination of stellar service, great food and value all at once.
Location: 3 North Square
Price: $30 – $50