Are you planning for a trip to Boston, the capital of Massachusetts, New England and looking for some Boston travel tips? Do you wonder which is the best time to visit, what to see and experience, where to stay and to eat and how you get around? Let's check it out with Wanderlust Tips!
[rpi]
Boston overview
Looking for Boston travel tips? You should get to know this city first! This is a city of both traditional and modern beauty. With centuries of history, Boston has a strong link with the founding of the USA, whose stories are still being told by various old buildings and landmarks, by the local culture and lifestyle here.
However, with such rapid development, you can find many modern skyscrapers and cutting-edge architecture, and giant buildings of prestigious colleges within walking distance from the historic ones.
Boston is also a harbour city where water transit is an interesting option, you can take ferries and even water taxis to various spots along the Boston Harbor. Food & beverages here are diverse in standard and price, from budgeted meals suitable for college students to three-course fine dining restaurants. Similarly, you are spoilt for choice when it comes to accommodation and neighbourhoods. And one thing to expect, you might have to walk a lot! Keep reading our Boston travel tips!
Best time to go to Boston
From May to November, when summer and fall come, you may find Boston the prettiest. The weather is lovely, with clear sky and sunshine while the temperatures range from 70 to low 80s during summer, low 70s in September and low 60s in October. Fall is probably the most "instagrammable" season as the whole city is covered by fall foliage, when the leaves on arrays of trees turn yellow, orange and red, a picturesque scenery. 
From late November to April, there will be fewer tourists as the weather is cold and grey. However, the festive season is really worth a visit when this city turns into a wonderland of lights, spectacular decorations, special music and shows.
What to see in Boston?
Historical sites
Definitely! This city is home to monuments and landmarks mirroring the colonial era and revolutionary war such as The Old State House and the site of the Boston Massacre, Old South Meeting House, Boston Tea Party Ships and Museum, Paul Revere House, Bunker Hills, and many many history museums.
You can embark on a self-guided walking tour on the Freedom Trail to visit 16 historical attractions by following its marks on the street, student-led tours at top-notch universities such as Harvard, MIT, Boston College… or drop by any of the sites you feel interested in while wandering around the city. Otherwise, you can relax at Boston Common or Public Garden, two of the very first public botanical gardens in the USA.
Check out more on our Boston travel tips for history buffs!!!
Museums
Art Museums: There's no doubt that Boston is a cultural hub in Massachusetts, with a long list of art collections, museums and galleries. Most of these attractions are located in Back Bay, North End or Jamaica Plains neighborhoods of the city.
The Museum of Fine Arts' wonderful collections of paintings by John Singer Sargent, Mary Cassatt, Vincent Van Gogh, Claude Monet and beyond is on top of our mind. You can also visit Isabella Stewart Gartner Museum with artworks, statues, a beautiful courtyard in the style of a Venetian Palace; the spacious 65,000-square-foot Institue of Contemporary Arts; or Harvard Arts Museum with collections of Western, Asian and Islamic arts.
Science Museums: For those who are more interested in nature or science works, find the New England Aquarium to discover the life under the sea, stuffed animal specimens at Harvard Museum of Natural History, nanotechnology exhibition at Boston Museum of Science on our Boston travel tips.
Things to experience in the city
Shopping
Bookshop & Library: As this is a scholarly town, there are many bookstores to feed your mind. Take a tour of the resplendent 19th-century library tucked behind Boston Common – Boston Anthenaeum, or immerse yourself in the hidden courtyard in Boston Public Library. If you want to take some books home, try the Brattle Book Shops with thousands of used titles; the Brookline Booksmith with both new and used books or the Groiler Poety Book Shop for poetic works.
Market: Imagine it is a rainy day and you find yourself at the Cambridge Antique Market, separate from the hustle and bustle, what a great way to explore Boston! A more ordinary way is to visit the famous Quincy Market, a historical one serving a variety of foods and desserts.
Performance & Show
What is better than attending shows and performances in the visited city to touch the city's heart and soul. At Boston, you may find some standup shows at Wilbur, street performances at Faneuil Hall and many other public spaces, or pick a picnic blanket for an outdoor movie at Christopher Colombus Park. 
For indoor performances, catch a broadway show in Boston Opera House, enjoy an underground comedy show at The Riot Theatre, stay up late for a midnight screening of cult classics at Coolidge Corner Theatre or any show of the Boston Ballet troupe.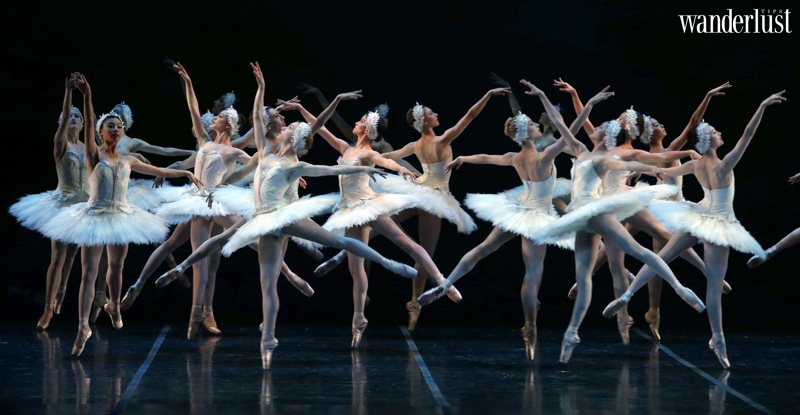 Where to stay?
Depending on your budget, there are various options for some night stays in Boston.
For your reference, Back Bay/ Copley neighbourhoods or Downtown are ideal for first-time travellers thanks to their close distance to the entertainment hub of the city. Brighton or Allston might sound great for budget travellers, they have affordable food and accommodating options. 
The capital city of Massachusetts definitely attracts many branded hotels which offer top-notch services and experience. Find our list of Boston travel tips recommending top-rated hotels here. 
Airbnb in Boston is also a good choice despite having some extra fees included in the rate due to the city tax regulations. Otherwise, there are many homestays and hostels can be found on platforms of different online travel agents.
What to eat?
Any trip to Boston should include at least one of these signature dishes: Clam Chowder, Lobster Roll, Cannolis (the flaky Italian pastry), Baked Beans, Fish & Chips, Boston Cream Pie, Oyster, Fenway Hotdogs.
North End neighbourhood is famous for Italian food, you can check it out some restaurants here.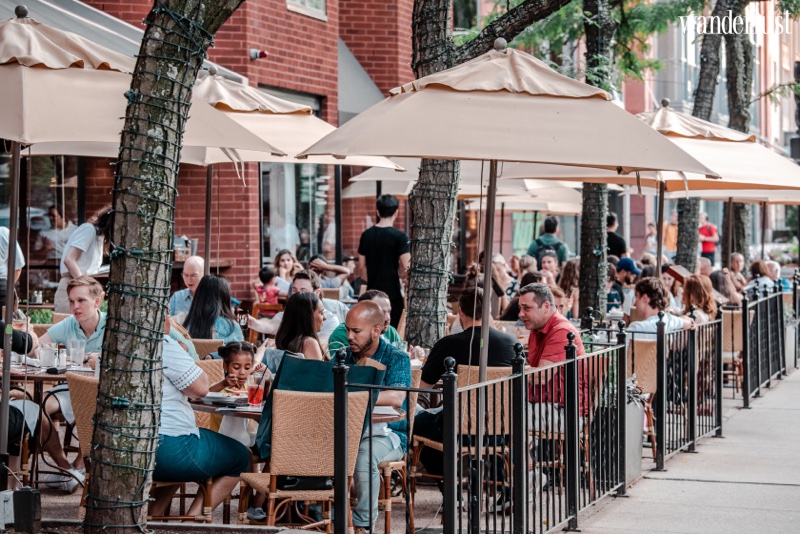 How to get around?
You probably won't want a car when you visit this city, as most hotels charge upwards of US$40 a day to park on-site, and street parking often requires a residential-only neighbourhood permit.
Instead, we recommend you use the subway system and get a seven-day T pass for US$22.50 (if your trip is longer than a couple of days) or a reloadable plastic CharlieCard (if you wish to pay as you go) in our Boston travel tips.
Taking the bus is also an option, as the bus goes everywhere and the subway doesn't. It's US$1.70 per ride. 
Visiting Boston Harbor Island and Charlestown or specific stops along the waterfront, try the water shuttle with a price ranging from US$3.70-9.75 each way.
Bicycling is a great way to slowly explore the city. Join the city bike-sharing program "Blue Bikes" by paying US$2.95 for the first 30 minutes and US$2.50 for each additional 30 minutes. For a 2-hour-ride, we recommend you get a day pass for US$10, but you have to pay US$2.50 more for every extra 30-minute interval.
Or just simply walk, and enjoy the city!