From sweet to savoury flavours, every European country has its own unique pie recipes that come in all shapes and sizes. If you are planning a trip to Europe, make sure to try these popular pies.
[rpi]
MOHNZELTEN, AUSTRIA
Mohnzelten is the name of a sweet Austrian pastry that is a speciality of the Waldviertel region and popular in shops and markets around Austria. The dough is made from a combination of boiled potatoes, flour, butter, eggs, cream, salt and baking powder, while the filling consists of butter, poppy seeds, honey, sugar, cinnamon, rum and grated lemon zest. These flat balls are often taken on picnics and road trips as nutritious and filling snacks. Other pie versions are filled with strawberries or nuts.
PASTEL DE NATA, PORTUGAL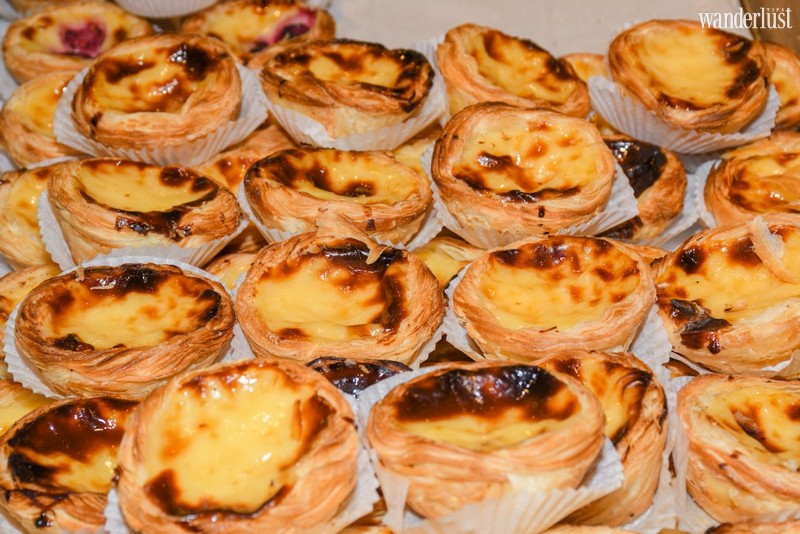 Invented by monks at Jerónimos Monastery in Belém, which is now a neighbourhood of Lisbon, pastel de nata translates to "pastry of cream". The flaky dough is filled with a creamy egg custard while the top is lightly caramelised. Today, you can find these custard-filled treats in every major city around the world. If you are visiting Portugal, make sure that you hop on a roadside café and try a pastel de nata.
APPELTAART, NETHERLANDS
This European delight is widely popular in the Netherlands. Appeltaart is commonly served as a mid-morning or afternoon treat and is great for any occasion or gathering. With its sky-high crumbly crust, thick apple filling and a large dollop of whipped cream, it is no wonder that it is the most favourite dessert in the Netherlands. The Dutch version stands much higher than American apple pie and it is filled with large chunks of tart apples, cinnamon, lemon, sugar, rum and brandy.
SPANAKOPITA, GREECE
A scrumptious and heart-warming Greek treat, spanakopita means "spinach pie" which is commonly made of perfectly crispy layers of phyllo dough and a comforting filling of spinach and feta cheese. Spanakopita is frequently used in Balkan, Mediterranean and Middle Eastern cuisines. It is popular year-round but is a beloved food during the week before Lent when diets are traditionally restricted to eggs, butter and milk.
GALICIAN EMPANADA, SPAIN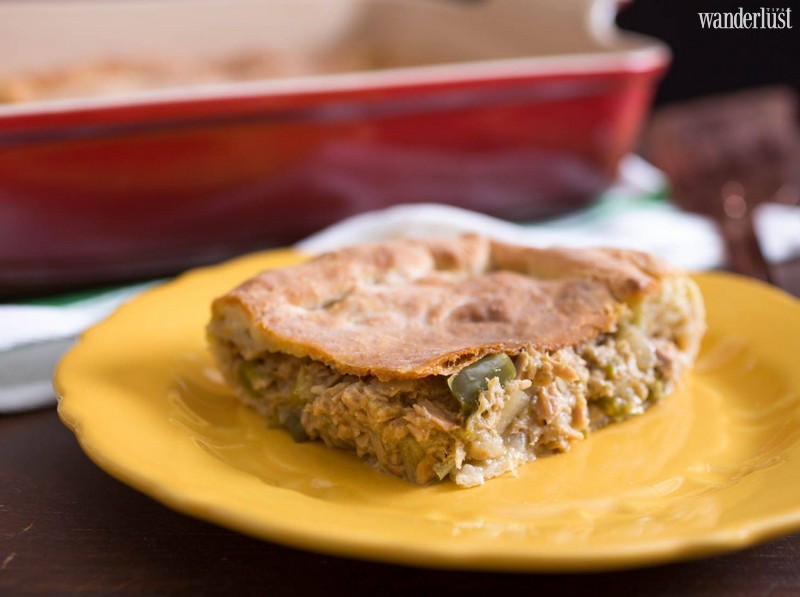 A Spanish pie dish that provides a sight sure to make your mouth water. Galician empanadas are made with a mixture of cooked tuna, tomato sauce, peppers, onion and spices that are sandwiched between a doughy top and bottom crust. It is typically cooked in a rectangular dish and served in cut squares. Aside from the original version of Galician empanadas, you can also get minced pork or vegetable varieties.
TORTA PASQUALINA, ITALY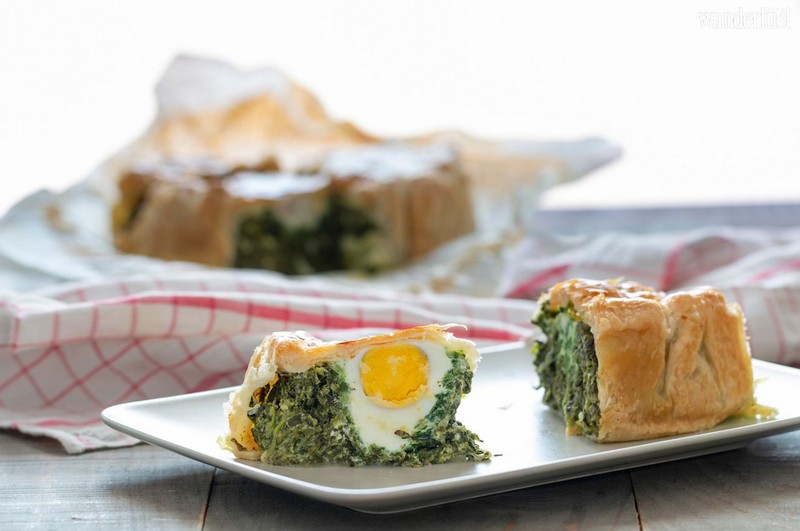 Originally from the northwest region of Liguria, torta pasqualina is the traditional vegetarian Italian Easter pie. The pie is often made with puff pastry and spring green such as artichokes, chard or spinach. The most important aspect of torta pasqualina is the eggs baked inside. These days, the pie dish is popular around Italy and is served year-round, not just at Easter.
QUICHE LORRAINE, FRANCE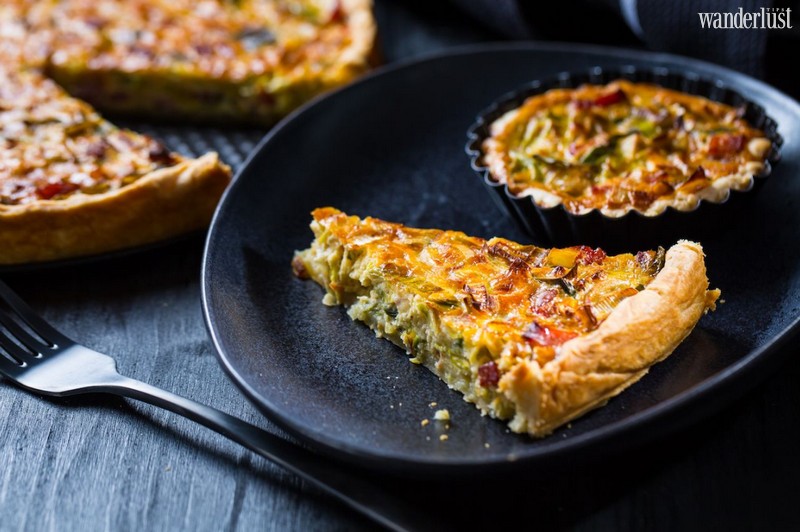 Originated from the Lorraine region of France, this speciality is a baked dish that is based on a custard made from eggs and milk or cream in a pastry crust. In addition to bacon, quiche Lorraine can also be filled with fragrant gruyère cheese and onions. Quiche is predominantly a breakfast dish, but it can be eaten for lunch or dinner. If you are a pie lover, make sure to try this delicious dish when you are visiting France.
Wanderlust Tips