As the backdrop to the best musical film of the era 'The sound of music', Austria – the hometown of the genius composer Mozart is a stunning country bursting with history and culture. With Vienna's imperial architecture, vineyards spreading out over the country, snowy-capped mountain peaks, and world-class opera and ballet, Austria is a must to add to your bucket list.
[rpi]
BEST TIME TO VISIT AUSTRIA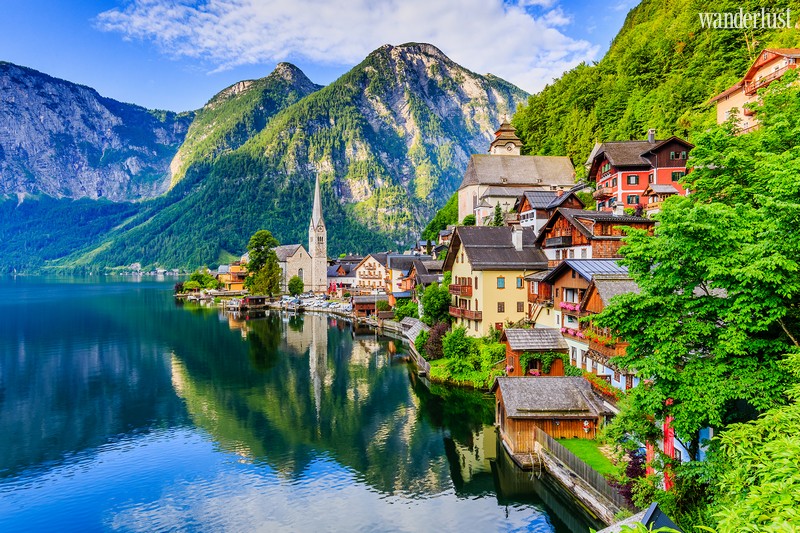 With the mild and comfortable weather, spring and fall are a great time to visit Austria. Spring lasting from April to June and Fall lasting from September to October beckon tourists all over the world with the warm climate with fewer crowds. Visiting Austria these seasons, you will have the opportunity to get involved in fantastic outdoor activities like hiking and cycling.
If you are a festival buff, the summer months (June – August) are ideal for you to head to Austrian big cities and indulge in the vibrant and colorful atmosphere. This is the peak season for tourism with crowds of people flocking into the big cities like Vienna and Salzburg. Temperatures vary by region and elevation with daily highs around 30°C.
In addition, if you are a big fan of winter sports, the season lasting from December through late March will definitely draw you to the resort towns in the Austrian Alps. You will not want to miss the skiing that is consistently ranked as some of the best in the world.
TRANSPORTATION TO AUSTRIA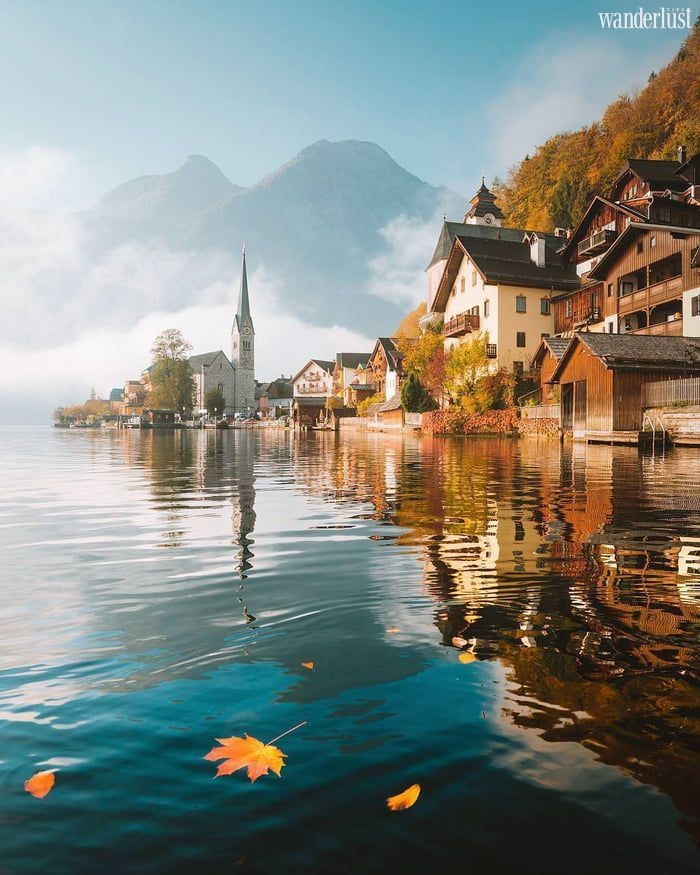 Located in Central Europe and bordered by seven other countries around Europe, Austria can easily be accessed by a number of means of transportation.
By plane
Home to six airports with scheduled flights, you can easily access Austria by airplane. The international Vienna airport has connections to most major airports around the world. Schwechat, a nearby town, is the hub of Austrian Airlines, which is currently a wholly-owned subsidiary of Lufthansa. Graz, Innsbruck, Klagenfurt, Linz, and Salzburg all have smaller international airports that mostly serve European destinations.
By bus
If you need to travel at short notice or have a lot of luggage, the bus may be the most cost-effective option. Bus travel is particularly appealing to people traveling from the east, as there are numerous buses arriving in Vienna and they are frequently faster than trains. Eurolines Austria is the largest operator and organizer of bus travel in Austria while Flixbus, the biggest fish in the German Intercity Bus pond serves a couple of international routes through and into Austria.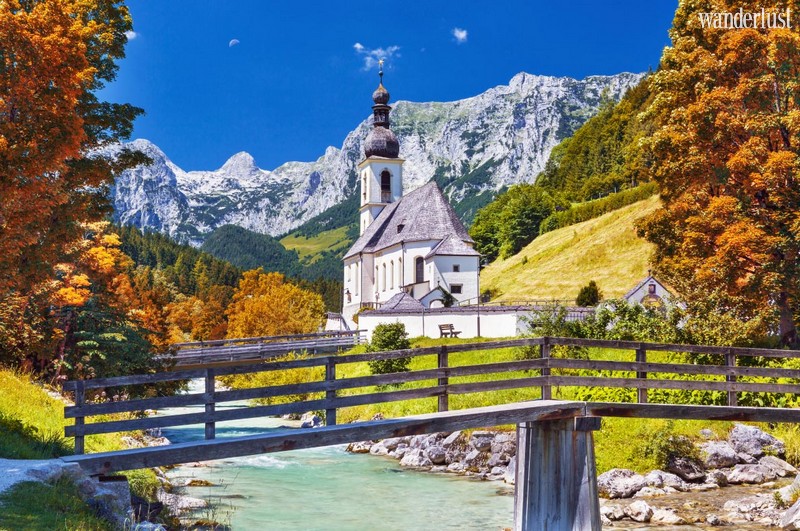 By car
You can also access Austria by car via Europabrücke (Europe bridge) on the A13/E45 motorway between Innsbruck and the Italian border – an important north-south route across the Alps. As Schengen members, Austria and nearby countries in theory have no border controls. If you are planning to get to Austria by car, you should avoid the roads connecting Germany, Austria, and Italy on some Saturdays in July and August as millions of German people go south for the start of their summer vacations that causes traffic congestion.
By train
The train is also a common means of transportation to Austria. Every neighboring country has hourly trains to and from Austria. You can book a train ticket from the ÖBB (Austrian Railways) that offers high-speed ICE and RailJet trains in collaboration with neighboring nations' railways. Besides, Eurocity trains, as well as Intercity trains that connect larger Austrian cities, are the next quickest trains available. EURegio and Regionalzug regional trains are also accessible from Austria's eight neighbors.
HOW TO GET AROUND AUSTRIA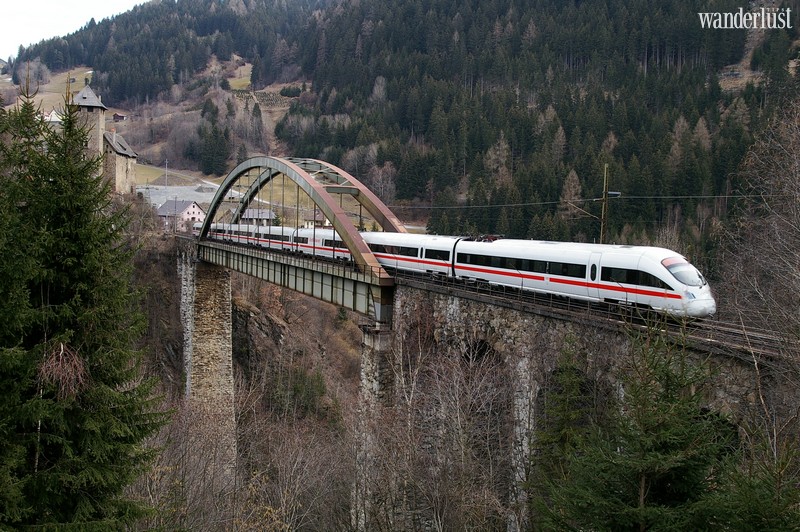 Austria's cities are connected by a rapid and efficient train system, with journeys taking as little as two and a half hours from Vienna to Salzburg. The best ways to get around and explore large cities are to take public transportation (bus and tram), bike, or walk. To drive on Austria's highways, you will need a toll sticker, which can be obtained at gas stations, post offices, auto clubs, and even in neighboring countries in ten-day, two-month, and twelve-month increments. Besides, do not miss the opportunity to see charming rural areas and high Alpine roads by renting a car and start your journey.
THINGS TO DO
Admire St. Stephen's Cathedral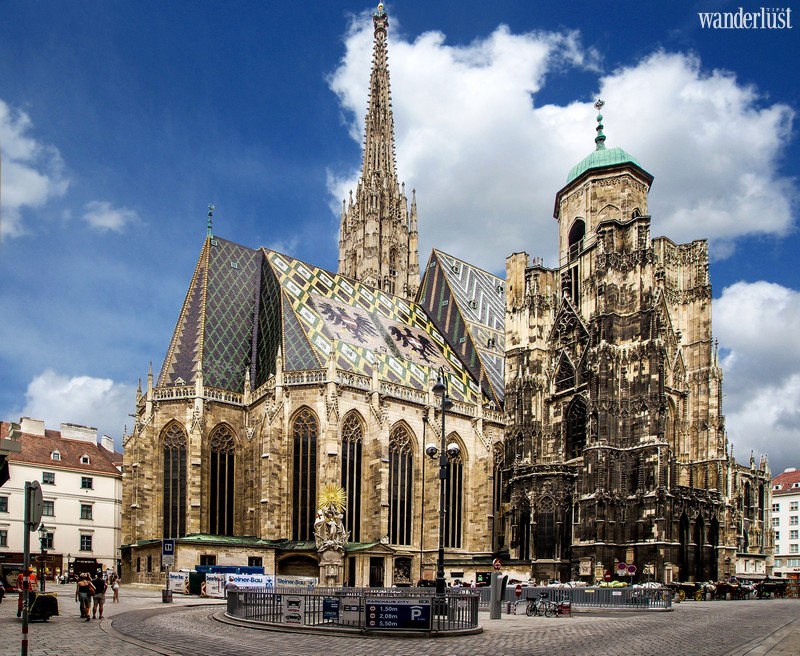 As a 12th-century Romanesque and Gothic cathedral in Vienna, St. Stephen's Cathedral draws a number of visitors with its colorful roof. Visiting the cathedral, you should not miss the tour around the buildings, the catacombs, and climb the north and south towers to take your eyes to excellent views of the city. Besides, the cathedral is also home to chambers holding the remains of 10,000+ people, including important nobility and victims of the plague.
Visit the Museum of Fine Art
As the largest art museum in the country with works from ancient Egypt and Greece through to the 18th century, the Museum of Fine Art is worth a visit. If you are a history buff, do not miss the opportunity to explore over 700,000 items in the collections that will definitely blow your mind. Opened in 1891, the primary collection originally belonging to the Hapsburgs is home to tons of portraits and armor.
Walk the Ring Road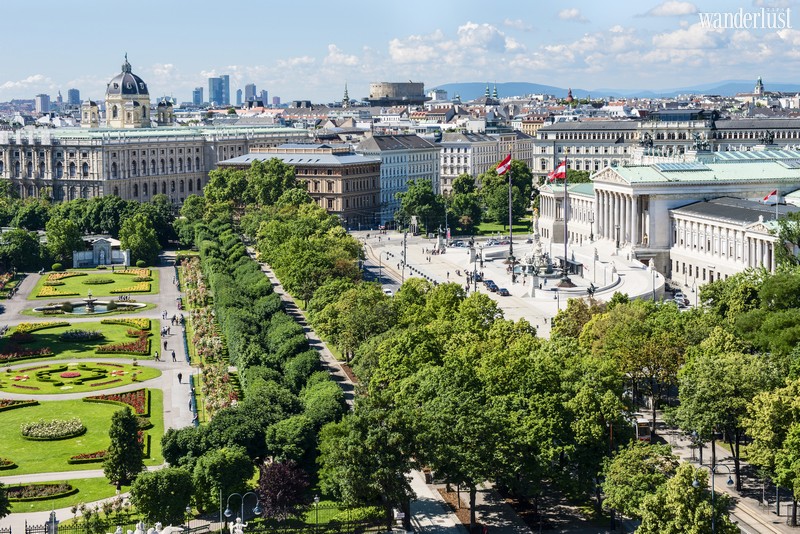 Do not leave Austria without strolling along the historic loop that stretches just over 5km and is brimming with beautiful architecture. Here, you can take a view of the Parliament building, City Hall, both the Museum of Fine Art and the National History Museum, as well as the State Opera. It is a soothing way to soak up the city's pace and admiring its great history.
Explore Schloss Hellbrunn
As a Baroque palace built in the 17th century in Salzburg, Schloss Hellbrunn is considered one of the most stunning Renaissance buildings north of the Alps. Visiting the palace, you will be attracted to its trick water fountains that are hidden in benches, tables, and around the grounds. Besides, the gardens in the palace will bring you a great place to relax while admiring the charming landscapes around.
Hang out in Innsbruck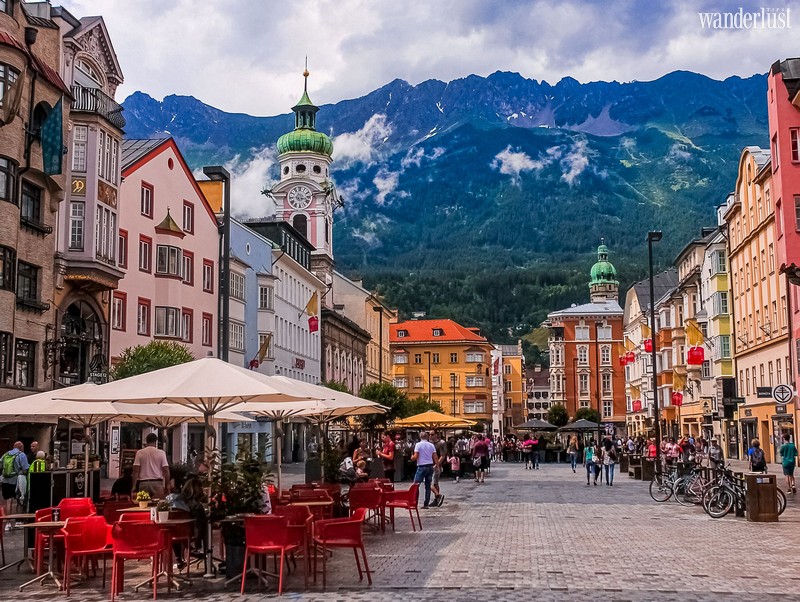 Innsbruck, one of the most attractive towns in the entire country, is in the Alps with cobblestone lanes, a medieval center, and a plethora of cafes. Traveling to Innsbruck, you can easily access the nearby Nordkette mountains where you can hike and camp. Golden Roof, a magnificent alcove balcony with 2,657 copper tiles covering its roof, is not to be missed. Visit the Tyrolean Folk Art Museum to discover diabolical wooden masks, traditional costumes, furniture, and equipment from the region. The Court Church and the City Tower, which have stood guard for nearly 450 years, are two noteworthy attractions to see here.
Tour Mozarts Geburtshaus
Located in Salzburg, Mozarts Geburtshaus is the house where Mozart was born in 1756. The house has been turned into a museum, with many letters and mementos from the musician's life on display. Visiting this spot, you can admire several portraits of Mozart, his own violin and clavichord which he used to compose The Magic Flute.
Relax in Hallstatt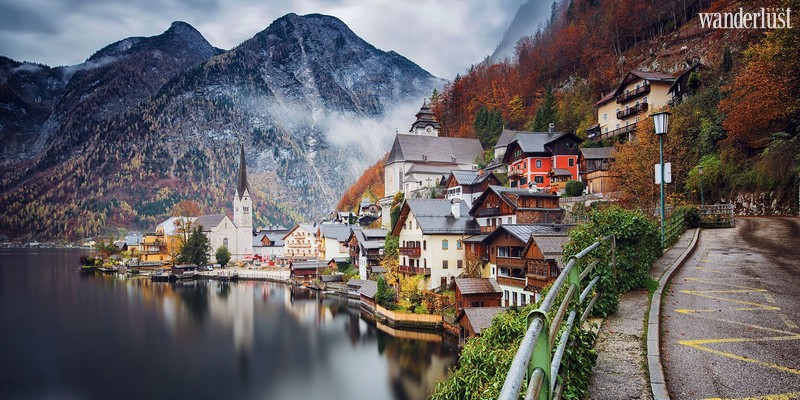 As a tiny yet picturesque town with a swan-filled lake, a waterfall, and nearby mountains that provide ample hiking chances, Hallstatt will make you a great day trip from Salzburg. Come here to relax, eat, and commune with nature. Do not miss the opportunity to take a tour of the nearby salt mines or take a scenic boat ride on the lake. You can also easily access the Salzkammergut region, where you'll find even more lakes, forested mountains, and historic villages.
WHAT TO EAT
Viennese Apfelstrudel: Austrian National Food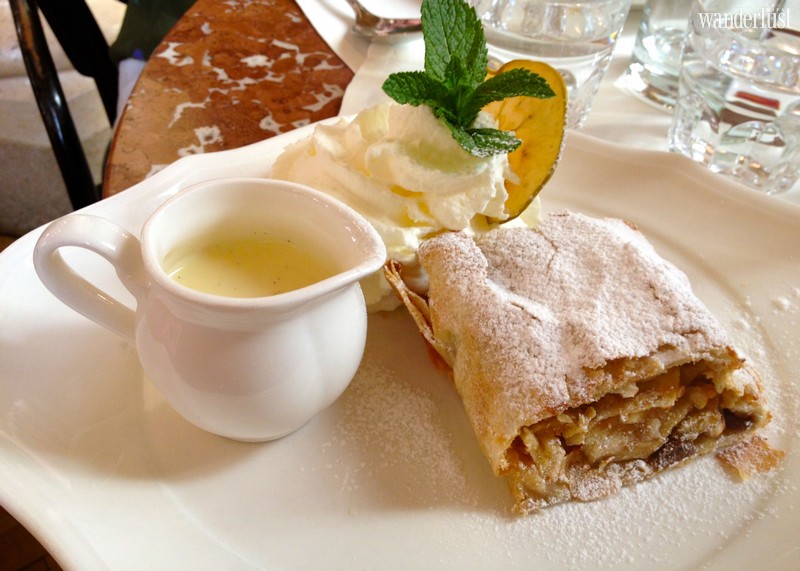 The Apfelstrudel is a flaky pastry filled with apple filling that is a vegetarian Austrian delicacy. The filling is flavored with cinnamon and sugar, and raisins are added. Any foodie will go weak in the knees when they smell Apfelstrudel fresh out of the oven! It's also a popular part of popular Austrian street cuisine, and it's readily available for a nibble at any time.
Wiener Schnitzel: Fried Delight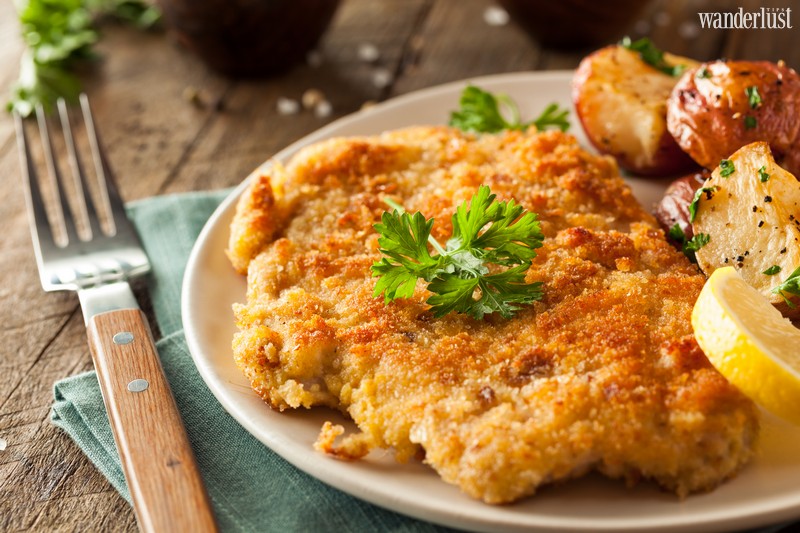 The Wiener Schnitzel, also known as the Vienna Schnitzel, is one of Austria's national meals. It's a delicious fried treat that comes with a side of fried potatoes, sour cream, and onions. This dish may be found anywhere from street food carts to high-end restaurants! Schnitzel is a popular informal lunch option, similar to fish and chips.
Vienna Sausage: Austrian Authenticity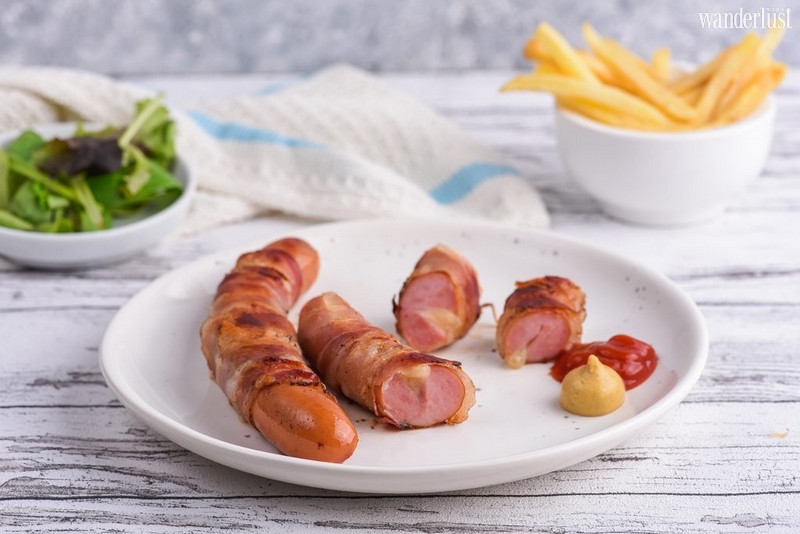 If you are looking for true Austrian cuisine, the Vienna sausage is a must-try. The utilization of meats is prevalent in Eastern European cuisine, and sausage is one of Austrians' favorite dishes. This sausage is commonly used in main courses or simply fried and served on a hot bun. It is one of the most popular Austrian dishes, and you must try it during your net trip to Austria.
Knödel: Flavorful Dumpling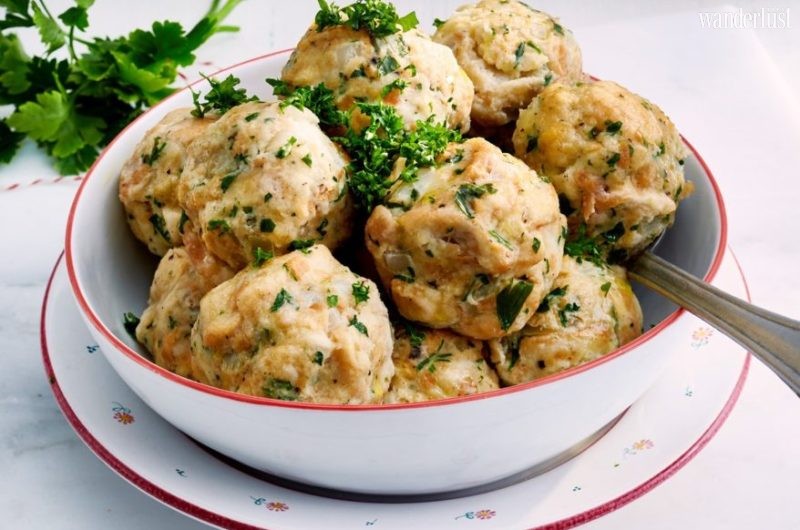 Knödel is very common in Eastern Europe. Because of its iconic flavor, it is even offered at many Michelin-starred restaurants throughout the world. The Knödel, which is one of the best Austrian dishes and snacks, can be sweet or savory. The savory Knödel is eaten as a side dish or as meatballs in the soup while the best of sweet Knödel is a variety made up of plums.
Tafelspitz: Boiled Beef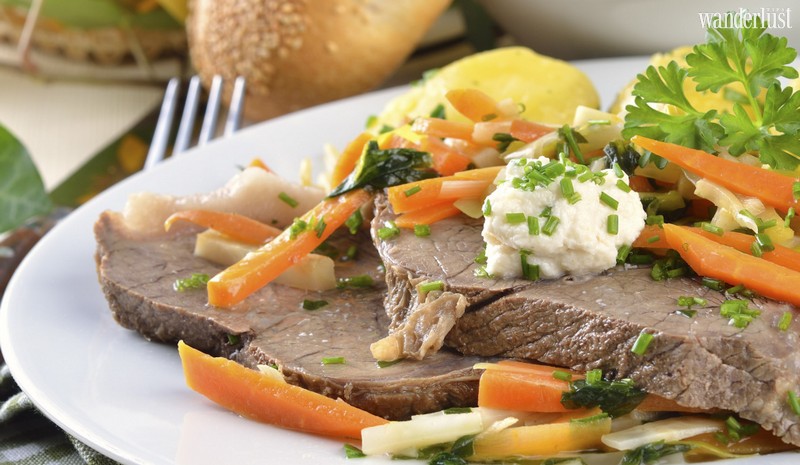 Tafelspitz is a traditional Austrian dish served as the main course in a variety of restaurants throughout the country. Beef is simmered in a broth of vegetables and spices in this classic recipe. The meat is then served with horseradish-minced apples or sour cream and chives.
WHERE TO STAY
Your lodging selections, like anywhere else in the world, will be determined by your budget. Austria is not a very inexpensive nation to visit, so staying in a hostel is a fantastic way to save money.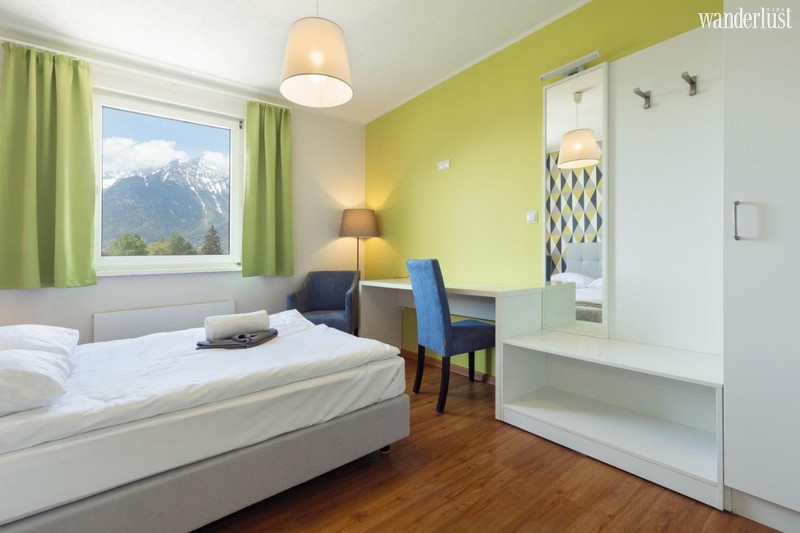 Wombats City Hostel Vienna: A hostel located in the heart of the city – Naschmarkt which is Vienna's biggest market.
Hostel Marmota: a great choice for backpackers travelling around Europe and coming to Innsbruck for sightseeing, sport activities, adrenaline and partying.
Besides, Austria also has many traditional hotel options to offer as well.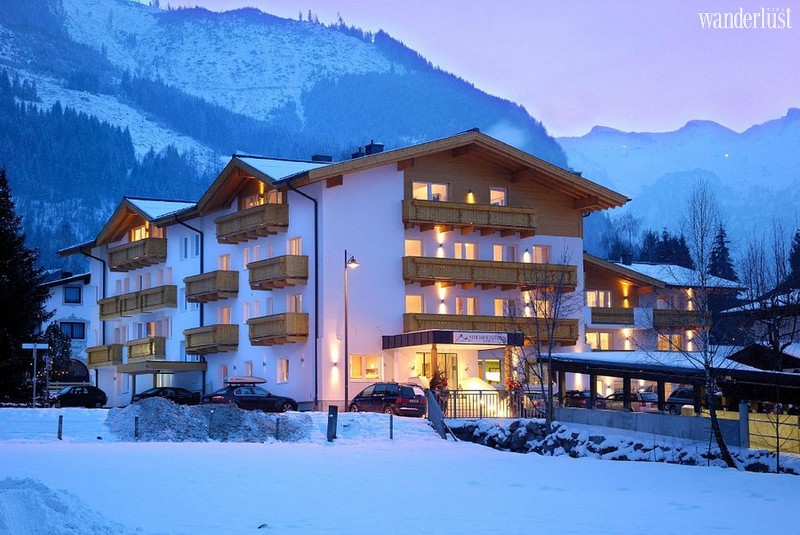 The MEININGER Hotel: A combination of hotel-style and facilities with feel-good hostel vibes. The hotel is home to a sofa-filled lobby, a lounge for slouching and a games room with a pool table as well as a guest kitchen.
Hotel Vier Jahreszeiten: A small, charming four-star hotel in the centre of the city of Salzburg. The hotel's name means 'Four Seasons' that they look forward to greeting tourists in all the moments of the year.
Barenwirth Hotel Restaurant: A striking hotel located in the centre of Innsbruck off the Brenner Highway and 2 km from the Patscherkofel Ski Area. Offering en-suite rooms with panoramic mountain views and a restaurant serving typical Tyrolean cuisine, the hotel is worth a stay when travelling to Austria.
Wanderlust Tips